5 Best AI Audio Enhancer Tools in 2023: What is an AI Audio Enhancer Tool and How Does it Work?
---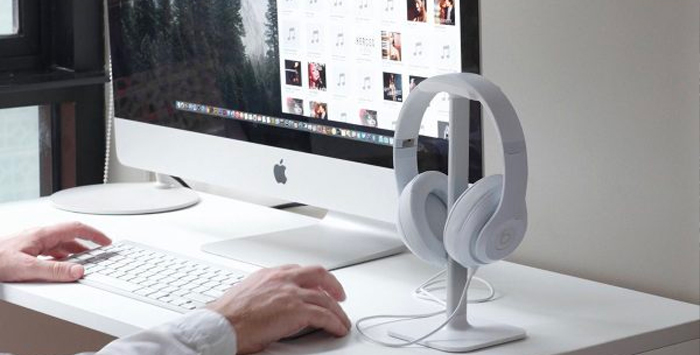 Sound quality is all-important when it comes to recording, whether you are working on music, podcasts, drama, or anything else.
If your sound quality suffers, your listeners aren't going to enjoy your content, however good it is.
AI Audio Enhancers have been growing in popularity as a way to improve sound quality and they can make a massive difference to even the most poorly-recorded audio.
And with the technology available (and affordable!) to everyone, an AI audio enhancer isn't just for high-end studio production — anyone can use them.
What is an AI Audio Enhancer?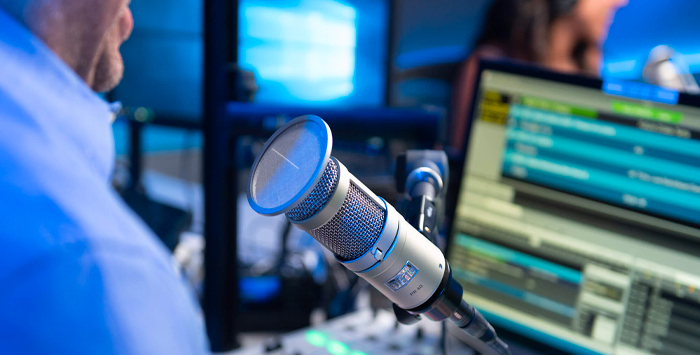 In its simplest form, an AI Audio Enhancer is a tool that uses AI to improve or clean up audio in any kind of recording.
There's a wide range of AI Audio Enhancers available, each tailored toward a specific part of your audio that might need work.
Perhaps you need to eliminate background noise or have echo removed from your recording. Or maybe there's hiss and hum that's audible.
Or it could simply be that you want to get clearer vocals.
AI Audio Enhancers can also be in different forms. Some are plug-ins, which means that they integrate into your digital audio workstation (DAW).
Some are online or used a web app – so you upload your file to a site for audio processing.
And others will work in real-time, cleaning up your recordings on the fly. Which one of these works best for you will depend on your specific requirements and needs.
Whatever it is, though, there's an AI Audio Enhancer for your needs.
Ways To Use AI Audio Enhancers on Your Audio Recordings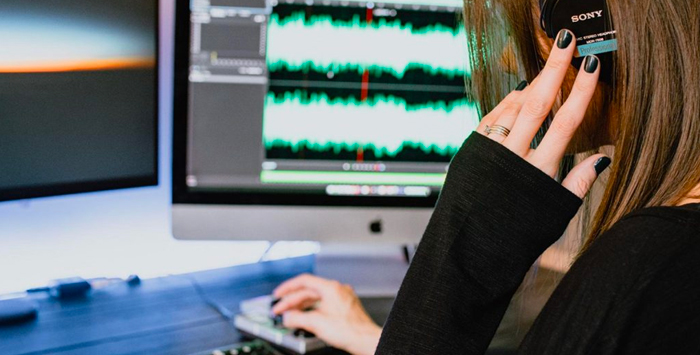 The most common use for AI Audio Enhancers is in the field of content creation.
When it comes to podcasting, having AI Audio Enhancers available means that you can get your hosts to sound pristine. The clearer the recorded audio, the easier your audience will find it to listen to your content.
AI Audio Enhancers can help make even the worst recording room sound like a professional studio and help eliminate problems such as background noise and echo on your audio recordings.
AI Audio Enhancers are great for musicians as well, ensuring lead vocals are given a real chance to shine without any artifacts or background problems getting in the way.
However, AI Audio Enhancers don't necessarily just mean improving audio quality on podcasts or music — video content such as YouTube or TikTok clips can also have their audio enhanced with AI Audio Enhancers.
Perfect visuals and perfect-sounding audio will help capture whole new audiences for your content.
5 Best AI Audio Enhancers in 2023
1. CrumplePop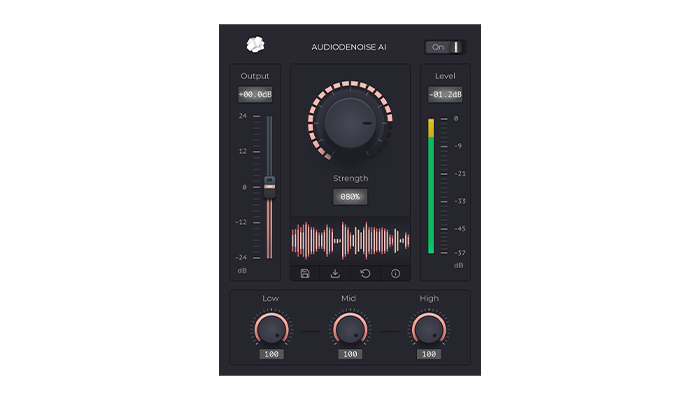 For the very best in AI Audio Enhancers, you can't go wrong with the CrumplePop suite of audio restoration plug-ins.
Whether you are looking to fix problems with existing audio or looking to get a professional polish, the CrumplePop range will have what you are looking for.
A clean, simple interface is available in all of the plug-ins which makes using them an absolute breeze even for beginners. Adjust the amount of the effect you want to use, apply it, and you are basically done. Yet the results are incredibly powerful and can make a massive difference to the way your audio sounds.
Everything from ensuring perfect levels with the Levelmatic plug-in to removing background noise with TrafficRemover is available. Wind noise and echo will become a thing of the past, as well as plosives and pops.
And in addition to the CrumplePop AI Audio Enhancers being available as plug-ins, there is now the brand-new SoundApp. This combines all CrumplePop plug-ins into a single standalone app so you can perfect your sound, then export it for use.
Whatever audio problems you are having, you can be confident that CrumplePop will have a perfect solution for it. The results are studio-grade, professional sound.
Cost
Starter: $0.00 (SoundApp Basic, PopRemover, RustleRemover, trial version of other plugins)
Pro: $29.00 per month (or $23.00 billed annually)
Pro, perpetual license: $599
Hear it for yourself
CrumplePop removes noise and boosts your vocal quality. Toggle it on/off to hear the difference.
Try CrumplePop Free
2. Krisp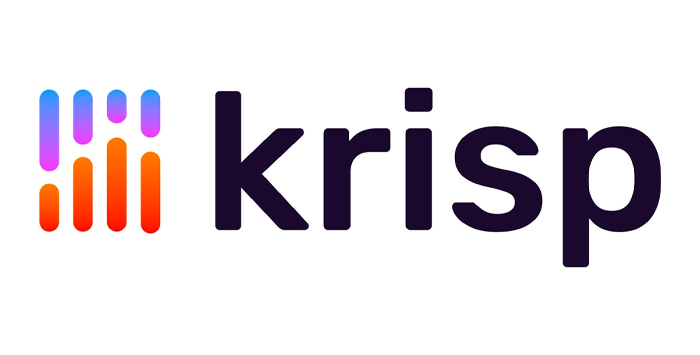 Krisp is a well-known audio enhancer that works on both PC and Mac platforms and there's a good reason for this — it's a very effective tool.
Its AI is designed to deliver noise cancellation in a live environment and in real-time. This means that if you are recording a podcast, or even taking a business call, you can improve your audio while you are recording it rather than doing post-production work.
It's also a simple piece of software to use, so the setup is easy and stress-free. It can cope with a variety of background noise, from traffic to barking dogs.
It also seamlessly works with a wide variety of different tools, including Slack, Teams, Webex, and many, many more (over 800, according to the company).
The software features a low-power mode which helps to ensure your computer won't be over-taxed, and it has a built-in audio recorder.
Krisp is a straightforward, easy-to-use AI Audio Enhancer that still produces impressive results for a surprisingly reasonable cost.
Cost
Basic: Free, 60 minutes per day
Pro: $8 per month per person.
3. Audioalter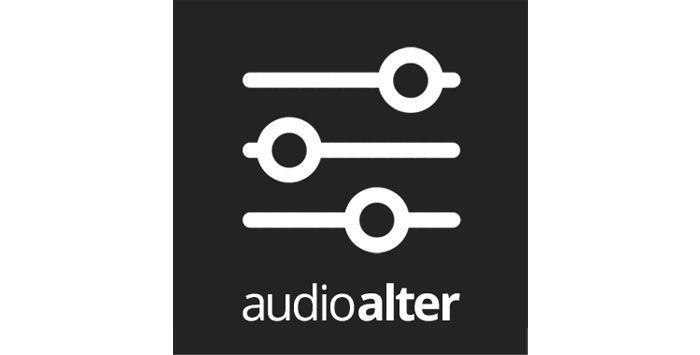 If you are looking for a suite of online audio tools then Audioalter might be just what you're looking for.
The tools are as useful for music production as they are for the spoken word the results are impressive.
Everything is clearly labeled so you know exactly what you will be getting with each tool. If you need noise reduction, just select that option and that's it. And it's the same with the other settings.
Another useful feature allows you to add watermarks to your audio so you can always be sure it's being used correctly.
All you need to do is upload your plain audio files to the site, select the processing you want to do with their AI Audio Enhancer and you are good to go.
Processes can also be automated, which is a really useful feature to have as well.
There are plenty of available presets, so if you don't want to spend ages messing about with settings you can simply choose a preset and you're good to go.
However, although Audioalter has a great range of tools, it's worth noting the audio file size is limited to 50 MB. Your audio file must be smaller than this.
But for a free tool that has such a wide variety of effects, it really is difficult to find much fault. The result is great, high quality audio.
Cost
4. Adobe Audition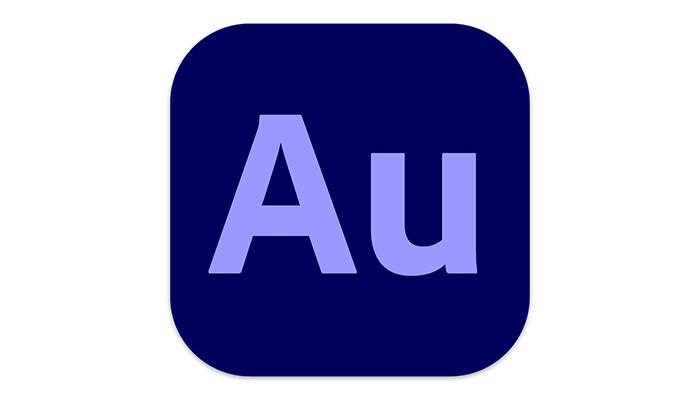 Although Adobe Audition is actually a fully-featured DAW, it is worth mentioning when it comes to AI Audio Enhancements.
Firstly, this is because it accepts plug-ins, such as CrumplePop's AI audio enhancer plug-ins, so you can use the software to improve audio with these tools.
However, Audition also has its own powerful set of tools that can be used to process and improve your audio, including a great audio noise reducer.
Audition's editing tools are sophisticated, powerful, and industry standard, so you know you are going to get good-quality results.
It also integrates effortlessly with Adobe's other software. This is especially useful if you are editing video that has audio that needs to be improved, but all Adobe's other software works just as well.
Because Adobe Audition is a professional piece of software it can take time to learn. So for beginners or those who only need to improve audio occasionally it can be a steep learning curve.
But if you want excellent results with a powerful piece of software then it's a fantastic choice.
Cost
5. Dolby.io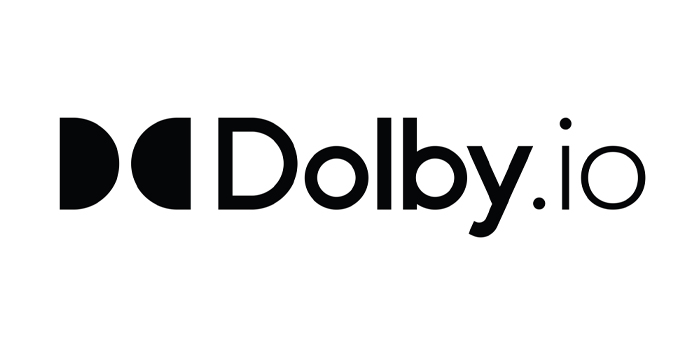 The name Dolby is synonymous with audio, and now they have brought dolby.io to the market. It is another cloud-based platform and a powerful AI Audio Enhancer.
The software is very scalable and adaptable, so whether you want to just work on a couple of files or have much more heavy usage in mind, dolby.io will be able to cope.
It will work with audio input and video files too, so if you regularly have video content that needs some audio refinement then it's a platform to consider.
It can also handle either post-production processing or processing in real-time, so it can be used for conferencing and business calls just as easily as regular audio production.
It's not the cheapest option on the list but the quality of the results that Dolby produces is clear.
If you're serious about using a great AI Audio Enhancer, dolby.io is a real contender.
Cost
Trial: Free
Pay-as-you-go: $25.00
Conclusion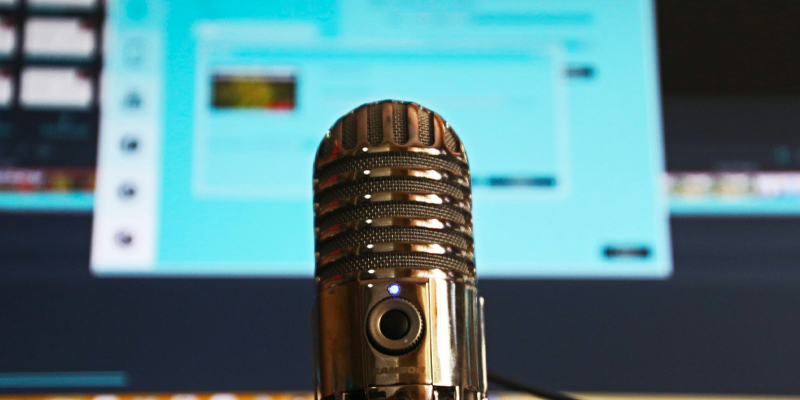 As technology advances, so does its ability to help clean up, improve, and restore audio.
An AI Audio Enhancer makes a massive difference to recorded audio and can have even beginners sounding like professionals in no time at all!