Best Audio Restoration Software That You Can Download Now
---
In previous articles, I talked about the importance of your recording equipment. Everything from your microphones, pop filters, and recording environment all work together. Combined, all these components result in the audio quality your audience will hear while listening to your podcast, video, music, or other projects. Each aspect is fundamental in achieving professional quality audio.
However, things happen even in the best recording situations: a sudden noise, the conversation with your guest gets hot, and you raise your voice, or your co-host is recording remotely and fills their room with reverb. A dozen things can happen and compromise your recordings, making them low quality even when you plan everything perfectly. Therefore, you should prepare for the unexpected and have at your disposal the tools necessary to fix problematic audio issues during post-production.
Today I'll talk about the best audio restoration software. For anyone working in audio post-production, these sound processing tools can literally save your affected recordings when things don't go as planned or the recording environment is not ideal. In addition, the powerful AI governing these software apps can detect and adjust specific unacceptable noises within your audio files, saving you hours of work and enhancing the quality of your audio content.
Everything impacts the sound you're recording: different people, conversations, locations, audio equipment, and even the weather. Taking everything into account, primarily if you often work outside of your studio, is impossible. However, each situation is different, so having these tools at your disposal will save your recordings and improve their quality, no matter what problem arises.
I'll start by delving into the world of audio restoration software: what they are, how they work, and why people should use them. Next, I'll analyze the best audio repair software.
Let's dive in!
What Is Audio Restoration Software?
Audio restoration software is a new sound processing tool that allows for fixing damage and imperfections in audio recordings. They can help remove background noise, reverb, pops, sibilance, and so much more. They often do automatic restoration with powerful AI that consciously discards unacceptable noises. Meaning you won't have to go through the entire media file to detect and fix issues yourself.
These audio repair tools are used regularly by video makers, podcasters, musicians, and television shows because they can automatically solve recording flaws that would otherwise require an audio technician and hours of work to fix.
You can restore audio either by using stand-alone software or a plug-in you can use through your workstation. Whether you prefer using a separate software or a plug-in that connects to your software of choice is entirely up to you, as there are no differences in terms of functionality between these two options.
Generally, each bundle features different tools that deal with a particular audio-related issue. The advanced algorithms in each tool can detect specific frequencies related to a particular audio interference (air conditioner, room tone, wireless microphone noise, fans, wind, hums, and more) to remove them.
Why Do You Need Audio Repair Software?
Most audio restoration software is designed with the video editor, filmmaker, and podcaster in mind. Often they target those that may have limited experience in sound recording and post-production or are on a tight schedule and need to get things done quickly. Therefore, they're often intuitive and easy to use, with a user-friendly interface that allows fixing specific issues in one or two automated steps.
If you have some damaged recordings that need restoring, the best audio restoration software can salvage them in no time. Mind you; these tools don't do miracles. However, even on the worst quality recordings, the restoration results are impressive.
These tools are necessary for location recordings, interviews, and filming in noisy environments or movie settings. Filmmakers of all levels and podcasters who want to achieve the best quality sound should consider using these powerful plug-ins for their work. They're often quite expensive but can undoubtedly become invaluable tools for professional content creators.
Now, let's start analyzing some of the best audio repair tools for podcasters and video makers.
CrumplePop Audio Suite

The user-friendly interface and intelligent background noise removal make the CrumplePop Audio Suite one of the best options available in the market right now. With six different plug-ins, each targeting the most common audio recording issues, Audio Suite is a highly-professional bundle that runs on Mac and the most common video and audio recording software: Final Cut Pro X, Adobe Premiere Pro, Adobe Audition, DaVinci Resolve, Logic Pro, and GarageBand. In addition, each plug-in features an intuitive strength knob for increasing or reducing the effect, making it super easy to customize and adjust your sound.
Let's look at each of the plug-ins included in this unmissable bundle.
EchoRemover 2
If you've ever recorded audio in a big room, you know how reverberation can compromise the quality of your recordings. CrumplePop's reverb remover tool, EchoRemover 2 automatically detects and removes the echo from your audio files. You can use the strength knob to adjust the reverb reduction to your needs. This powerful and effective tool will come in handy whenever the recording settings are less than ideal.
AudioDenoise 2
As you may guess, CrumplePop's noise remover plug-in, AudioDenoise 2, helps you remove electric hiss, disrupting noises, electric fans, background noises, and more from your recordings. The plug-in offers a sample button that selects the audio you want to remove, and the tool will automatically filter out that noise from the audio file. You can decide how much background noise you want to remove using the strength knob.
WindRemover AI
Removing wind noise from your audio is a crucial step when you're filming or recording outdoors. Luckily, CrumplePop has got you covered with WindRemover AI, which detects and removes the wind noise from your recordings while leaving voices untouched. With this unique tool, you won't need to worry about weather conditions for voice recording outdoors anymore.
RustleRemover AI
Rustle noise is a common issue when using lavalier microphones for your recordings. This plug-in solves the problem once and for all and in real-time. The friction caused by the speaker's clothes can interfere with the recordings. Rustle Remover AI detects and removes sounds caused by this friction while leaving the vocal tracks pristine.
PopRemover AI
CrumplePop's de-pop tool, PopRemover AI identifies the plosive sounds that can generate a crackling sound in your voice recordings and automatically removes them. Plosives are caused by words starting with hard consonants such as P, T, C, K, B, and J.
Although this plug-in does wonders, don't forget to use a pop filter while recording to prevent excessive plosive sounds from being captured by your microphone.
Levelmatic
Levelmatic automatically levels your audio throughout your recording. When the speaker moves closer or further away from the microphone, the result will either be too quiet or a louder volume. Instead of manually going through the entire video or podcast episode, Levelmatic detects areas of your recordings that are too loud or quiet and fixes them.
Hear it for yourself
CrumplePop removes noise and boosts your vocal quality. Toggle it on/off to hear the difference.
Try CrumplePop Free
Other Great Audio Restoration Software Options
iZotope RX 9
iZotope RX is one of the industry standards for fixing issues on audio files. Used by millions across all industries, from music to TV and movies, the iZotope RX9 is a powerful post-production powerhouse if you need professional-quality noise reduction.
You can use the RX Audio Editor program as stand-alone software or the separate plug-in applications that run well on all leading digital audio workstations like Pro Tools and Adobe Audition.
Todd-AO Absentia
Absentia is a stand-alone software processor that does a great job of removing unwanted noise while maintaining the integrity of the speaker's voice. The software comes with six different tools: Broadband Reducer (removes broadband noise), Air Tone Generator, Hum Remover (allows for electrical hum adjustment), Doppler, Phase Synchronizer, and Sonogram Player.
Contrary to most audio restoration software mentioned in this list, Absentia DX offers a subscription model that reduces the initial cost of getting this formidable tool. However, if you're planning to use it for years to come, other audio restoration software might be more convenient in the long run.
Adobe Audition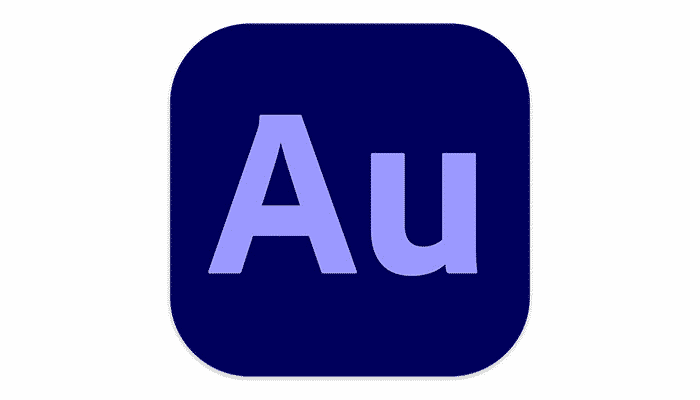 Adobe is undoubtedly an industry leader, and Audition is a powerful audio restoration tool that enhances the quality of your recordings with an intuitive and minimalist interface. Like CrumplePop's Audio Suite, you can use Audition to fix various sound issues, from noise and reverb to editing specific sections of audio. In addition, it's perfectly compatible with all Adobe products, so it's a great choice if you use their products primarily.
Antares SoundSoap+ 5
Antares is one of the most well-known brands in the audio repair industry, so it shouldn't come as a surprise that their latest SoundSoap+ 5 is some of the best audio restoration software on the market. SoundSoap+ 5 offers various options for fixing common issues such as air conditioners, fans, traffic, hiss, hums, clicks, pops, crackles, distortions, and low volume with an intuitive and efficient interface. Its affordability is also worth mentioning.
Acon Digital Restoration Suite 2
The Digital Restoration Suite 2 by Acon Digital is a bundle of four plug-ins for audio restoration and noise reduction: De Noise, De Hum, De Click, and De Clip. All plug-ins now support immersive audio formats up to 7.1.6 channels, making it the ideal bundle for music and music-related visual content.
The noise suppression algorithm can perfectly estimate the most suitable noise threshold curve for the noisy input signal, allowing you to adjust the noise level naturally throughout the entire audio recording. Furthermore, the advanced AI can automatically estimate the hum noise frequencies thanks to a fully automated fine-tune process.
Sonnox Restore
The three plug-ins developed by Sonnox are designed for highly accurate and straightforward audio restoration. The DeClicker, DeBuzzer, and DeNoiser all provide real-time tracking and noise reduction, making them the perfect choice for video makers working on a timeline and with limited experience in audio restoration. Another fantastic feature of this bundle is the Exclude Box, which excludes detected events from the repair process.
You may also like:
Integraudio's top 6 Audio Restoration plugins
Audio Restoration Software Improves your Recorded Audio Tracks
Audio restoration software is a tool that you can't live without after trying them once. They're perfect for enhancing the quality of your audio recordings. Restoration software can literally save you hours of work, remove minor issues from your audio files, and make poorly recorded audio sound acceptable.
These are not cheap software, so before purchasing the right one for you, I suggest you invest in high-quality recording gear to guarantee optimal raw recordings. As I said before, audio restoration tools don't do miracles. They can dramatically improve the sound quality, but they do wonders when the raw audio is already good.
Add audio restoration plugins to your professional microphone and pop filter, and you'll take the sound quality of your recordings to the next level. Good luck!