Big Canon Announcement in Hollywood Nov. 3rd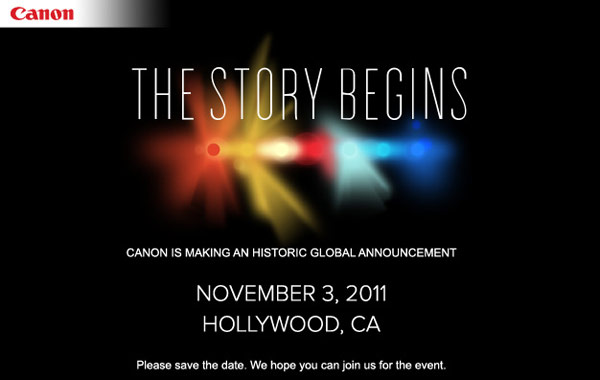 Canon has been sending out invites for their next big announcement. The interesting part of the invites is the location: Hollywood. A lot of people have been speculating how the location may be a hint to what they're announcing. Could it be the 5D Mark III, a 4K camcorder or just a new printer?
It will be interesting to see what they have up their sleeve. It would be great to see Canon come out with a competitor to the Panasonic AF100 or the Sony F3. Either way, we'll be watching Nov. 3rd to see what they have in store.
---