Debating between a Canon 60D and Panasonic GH2?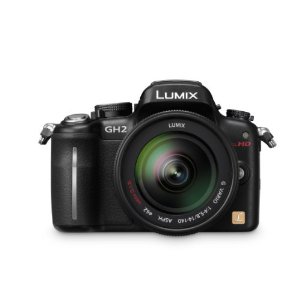 DSLRHD
posted a comparison review of both the Canon EOS 60D and the Panasonic GH2. They dig the GH2 overall, giving only one point to the 60D for not having the micro four thirds lens mount (which we've discussed earlier.) They make the case for the GH2 by giving it points for having a better HDMI output, not going from HD to SD when using the HDMI output, the onscreen audio levels, 1:1 mode and the Panasonic auto focus.
Personally, I think the most interesting thing is that the GH2 uses the same sensor and some of the same features as the upcoming Panasonic AF100 (AF101 in Europe,) which looks incredible.
The whole comparison is over at DSLRHD
---