DIY Car Rig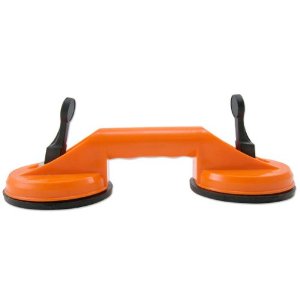 Ian Cornwell
found a nice alternative to an expensive car rig by making his own. Using specific industrial suction cups that can handle much more than the weight of the camera (
found on amazon,
) a ball head and an extremely strong clamp, he created his very own way to capture exterior car shots. He suggests attaching the suction cups to clean surface and using a second tether, like a strap.
Now, I'm not suggesting you take your Canon 5D mk II and attach it haphazardly to your car. I think this experiment takes a little more care, but if you're looking to save some dough, really need to snag these shots and aren't worried about possibly destroying your camera and lens. I'd love to do it, but not with my own camera!
For more info, check out the original post on DIY Photography.
---