How to Remove Background Audio Noise from Video on iPhone
---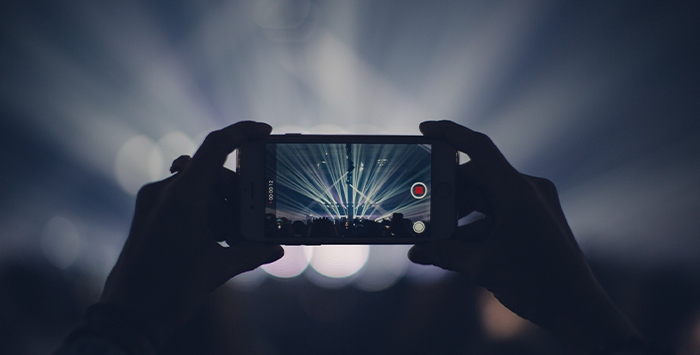 Background noise while recording is a common problem everyone has to deal with at some point. iPhones don't have the best microphones, so most people who want to record things of value turn to an external microphone. Check out our Best Microphone for iPhone list, to have a better understanding of it. We reviewed 6 of the most popular mics there.
Unfortunately, not everyone takes their audio that seriously, especially non-professionals. However, I can guarantee that if you are recording a podcast on iPhone or just shooting a video in a noisy place, you will end up with unwanted background noise from wind, background music, white noise, electrical hum, or a ceiling fan.
iPhones Offer High-Quality Video with Low-Quality Audio
One way to avoid these noises is by shooting or recording in a professional studio. But usually, people who have access to professional studios don't shoot or record with an iPhone. iPhone cameras are great and even rival professional cameras, but their sound quality is usually very lacking.
Many users who use their phones for footage find it annoying to have super high-quality video, only to hear rumbles and random background noise. So naturally, many of them wonder how to get rid of them as cleanly as possible.
Everyone knows a well-rendered video on an iPhone is going to have disappointing sound due to unwanted background noises. What they don't know is that you can remove unwanted background noise from video without new equipment or complex video editing software.
If you have a video on your iPhone that you can't use because of the noise, or you just want to reduce the noise in your future iPhone recordings, then this article is for you.
Hear it for yourself
CrumplePop removes noise and boosts your vocal quality. Toggle it on/off to hear the difference.
Try CrumplePop Free
How to Remove Background Noise from Video on iPhone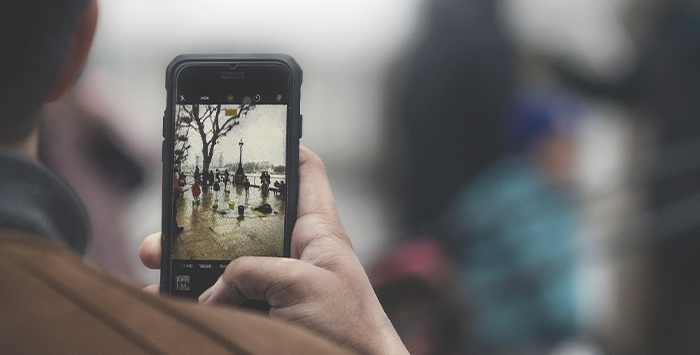 There are many ways to remove background noise from video on an iPhone, but they can be broadly described in two ways:
Using the inbuilt provisions of the iPhone
Installing a third-party app.
How to Reduce Background Noise in iMovie App
If you recorded your footage with the iMovie app, the process is just as straightforward. The iMovie app has a few built-in audio filters, including a noise-removal tool.
How to Use iMovie's Noise Reduction Tool:
Go to the Effects tab of the iMovie app and select Audio Filters.
Click on the Noise Reduction tool and drag the slider to the right to reduce background noise.
There's also an equalizer which, if you know what you're doing, can reduce some of the noise.
Try to Capture More than One Video Clip and Edit them Together
Alternatively, you can try listening to your audio track using headphones (preferably noise cancellation headphones), as they can help block out some of the noise. A particularly useful way is to capture your video and audio differently and then splice them together when you're editing.
Adjust the Volume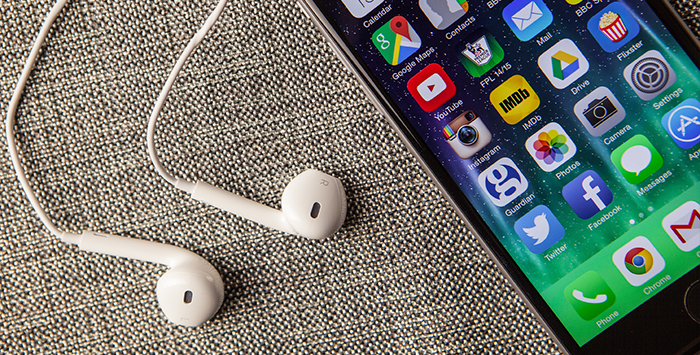 You can also try turning down the volume. Things generally sound worse when listened to at maximum volume. Also, turning your video up too loud can introduce some white noise.
How to Remove Noise Using iPhone Apps (7 Apps)
The native ways to remove background noise are helpful to an extent, but if you want to cancel more noise to a meaningful level, you'll need to get a third-party app.
Luckily, there are a lot of these third-party apps. Many come in a package like everyday audio editing tools, but some are just specialized noise reducer apps. These apps can all be found on the app store, so all you have to do is download and install, edit the audio track or video clip, and then upload it to your gallery or direct to whatever platform you want it.
We'll cover a few of these apps, after which you can get rid of all the troublesome noise in your work.
Conclusion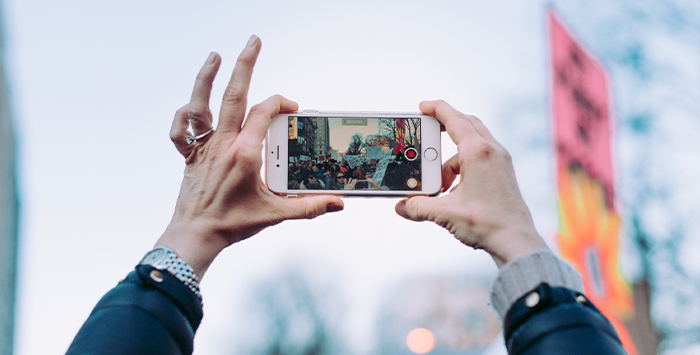 Wind noise, rumbles, unwanted background music, and other sources of background noise must be dealt with if you want to record on a meaningful level. The challenge is greater when you're recording with a device with a weak microphone like an iPhone.
To tackle background noise before you post your video online, it's best to prevent it in the first place by adequately preparing your room for recording. However, most of that is beyond our control, and most times, we're stuck trying to reduce noise that's already there in our video file. The guide above discusses a few easy ways and a few useful apps that can get it done.