Introducing CrumplePop Noir Moderne
Noir Moderne
from
CrumplePop
on
Vimeo
.
Take a look at our latest product: Noir Moderne.
Noir Moderne features 19 stylish, dark effects, 3 transitions and 1 royalty free font for FCP 6, 7 and the recent FCP X. Simply dragging and dropping Noir Moderne onto your footage creates irregular pulses, strobes, optically captured vignettes and venetian patterns that deliver a look all it's own.
Noir Moderne was created with FCP X in mind and utilizes many of the new features in Apple's latest non-linear editing software. For those using FCP 6 and 7, Noir Moderne is available as a set of 1920×1080 clips offered in both ProRes and h264. These clips work much like our recent product: CrumplePop Lumineux. Simply drag a clip over your footage and select composite mode. Check out each of the different looks over at our Preview Page.
Here is some screen caps before and after using CrumplePop Noir Moderne: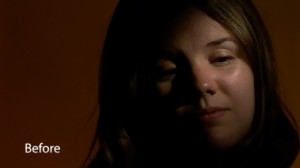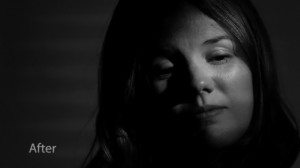 CrumplePop Noir Moderne is available
here
for $75.
---