Love Letters To The End and Lumineux
A few weeks ago we came across a very interesting project that was using Lumineux in some of it's footage. The footage looked great, but it was the idea that impressed us most. We got a chance to talk with Love Letters To The End's Peter Dean about his project and working with Lumineux.
Can you tells us about the Love Letters To The End project?
Love Letters to the End is part interactive web series, part community letter-writing project with the premise that the world could end this year. People write love letters to the world and send them to our PO Box. We then scan every letter we receive, put them on our website, and pick one or two letters from those we receive to include in each episode- they can influence the plot, a character, or an event that takes place.
Love Letters to the End
PO Box 17693
Los Angeles, CA
90017
http://loveletterstotheend.com
What is your camera set up for the shoots?
We are currently shooting on a Canon 7D and hope to purchase a 5D MkIII within the next few months.
What has you excited about possibly picking up an Canon 5D MkIII?
For Love Letters to the End, we've launched a Kickstarter (check it out here.) One thing we need to do is purchase equipment because our DP, who owns his own camera and sound equipment, will be leaving for Bangladesh for a while. I heard the news about the new model, and read into it. It sounds like there are a lot of improvements. I've heard the low-light performance is improved, which would be great for us because we shoot a lot in natural light.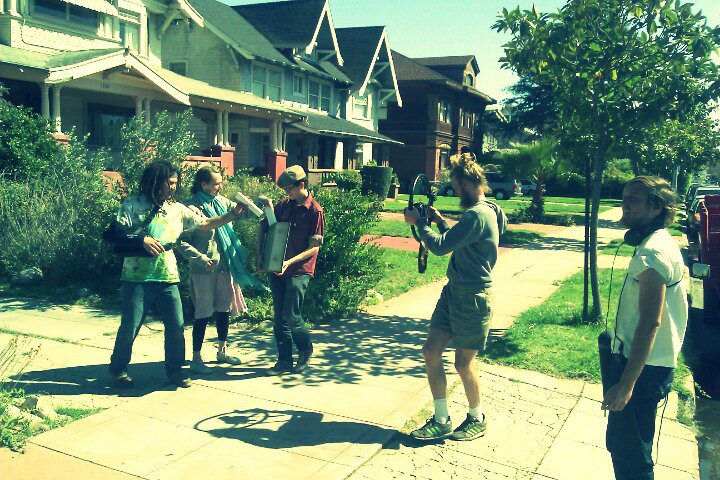 What is your workflow like?
The 7D shoots H.264, which we transcode to ProRes before our editor cuts with Final Cut Pro X. There is a lot of talk about how FCPX is an enormous letdown and lacked the pro features that professional editors need. It's a complete redesign and many processes need to be relearned, but we've learned to love it for our small production.
I couldn't agree with you more on FCP X, we love it over here. It's massively improved our workflow in almost every way. What are you liking about FCP X?
It seems like a faster workflow with the DSLR footage we are working with. I think it might be more suited to the way I edit. One thing I'm not used to yet is the media management. I, like all the editors out there, am used to managing my own media, organizing it in folders as I choose. And I'm not convinced it would be practical for a larger scale, higher profile job, but it has been working great for Love Letters to the End since we are in control of all of the post.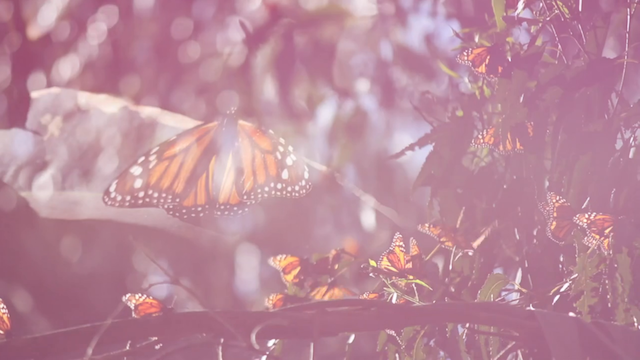 What made you think about working with Lumineux? Was it always part of the plan or just something you thought might help in post?
The director I worked with on the music video for Whatchalookin@ told me about Lumineux, and I used it on that video. I like to use the Calm and Transition filters. We thought that it would add to the filmic style of Love Letters to the End.
How did you like working with Lumineux?
Using Lumineux is straightforward and there are many looks that can be created using the different composite modes in FCP and using multiple layers of filters. It's been easy and looks great.
Do you have any specific methods to making Lumineux look so good?
I tend to use the screen composite mode. I like to use a combination of a "Calm" filter ending on a transition over a cut. When that happens in a good rhythm, over an progression in a song for instance, it looks and feels great.

As you mentioned earlier you worked on J*Davey's video Whatchalooking@. That video is gorgeous! I like how the video has such a distinct feel but still uses Lumineux in different ways than Love Letters To The End. Was it the same idea to use Lumineux to make the music video more film-y?
The original idea was to make a video that was reminiscent of the 60s or 70s combined with modern editing. The light leaks and transitions in Lumineux fit with that aesthetic perfectly.
Thanks a bunch to Peter for taking time out to chat with us about his project. Make sure to check out their kickstarter page, they only have a few days left! Also to see more take a look at The Love Letter's To The End Vimeo page.
---