BetterStabilizer
Plugin for fixing shaky video in FCPX and Premiere Pro
Details
Fix shaky video footage
Shaky video is distracting and unprofessional. Whether you are shooting handheld, with a GoPro® mounted on a bike or a helmet, or piloting a drone, shaky footage can be a big problem. Even some modern drones with built-in gimbals have robotic, artificial panning motions that look extremely unnatural. BetterStabilizer by CrumplePop stabilizes all of these shots, leaving you with stable, professional-looking video.
Easy presets
BetterStabilizer comes with a small number of simple, easy presets like "Drone/Gimbal", "Handheld - standing", and "Bike/car mount". Just pick the preset that matches your clip and go. No need to sort through endless controls with cryptic names. The simple controls in BetterStabilizer let you work quickly and efficiently to get a better-looking result.
Better and faster
If you are working in Final Cut Pro X, you will find that BetterStabilizer delivers better results than the stabilizer that is built into FCPX. This is because BetterStabilizer is better at handling clips with complex motion - like a nodding head in the middle of the frame. If you are using Premiere Pro, you will find that BetterStabilizer analyzes and renders significantly faster than the built-in Warp Stabilizer. It is also much simpler to use.
Product Specs
| | |
| --- | --- |
| Editing Platform | Final Cut Pro X and Adobe Premiere Pro |
| Hardware requirements | Mac with Intel Core 2 Duo processor or better, 2GB RAM |
| OS requirements | macOS v10.11 or better |
| Supported codecs | All codecs supported by Final Cut Pro X and Adobe Premiere Pro |
| Supported resolutions | All resolutions supported by Final Cut Pro X and Adobe Premiere Pro |
| Software requirements | Final Cut Pro 10.2.2 and Adobe Premiere Pro CC 2015 or later |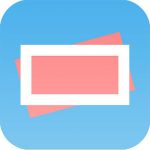 BetterStabilizer
If you have shaky video footage from a drone, handheld camera, or GoPro®, then you can use BetterStabilizer by CrumplePop to stabilize your footage.
---
Fix shaky video footage
Easy presets like "Drone", "Handheld", and "Bike Mount"
Better and faster than the FCPX and Premiere Pro stabilizers
$99