Sony Announces DSLR LCD Monitor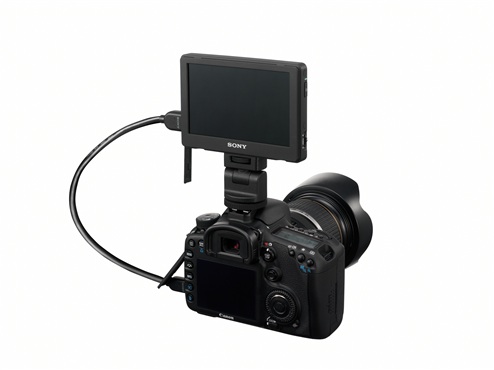 Sony announced its very own 5″ 800×480 LCD monitor for DSLRs (and camcorders.) The CLM-V55 clips on to the top of a DSLR and connects via HDMI. You can position the direction of the screen which should come in handy. It also features a head phone jack, which if you're like me, is a necessity (and often the downfall of using a DSLR.) No price has been attached to the monitor yet. Sony expects a March release.
Check out Sony's press release about the CLM-V55 for more info.
---