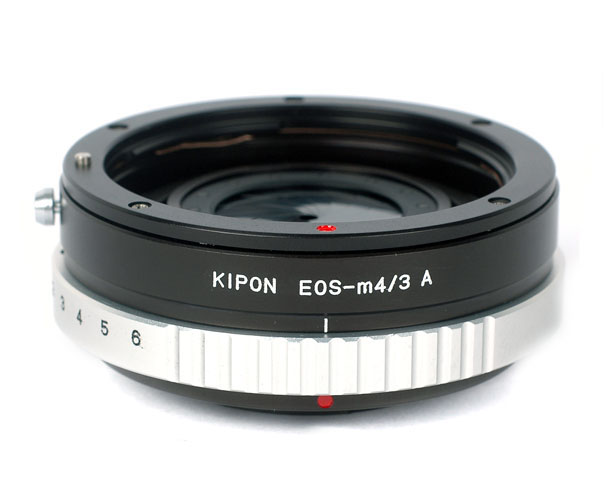 Worried about what lenses you'll be able to use with the new Panasonic AF100? As you may remember, the AF100 (or 101 in Europe) uses a micro four thirds mount, which is different than the regular mount for Canon EOS series. Never fear,
Philip Bloom
may have a solution.
Enter the Kipon Canon EOS-Micro 4/3 M4/3 adapter. The adapter features an aperture ring to remedy the fact that you need a Canon body to control the EOS's aperture. They solve the problem by allowing the user to manually control the aperture with a built in ring.
You can find the adapter on ebay for $125, plus however much it costs to ship.
Here's a link to Philip Bloom's original post.