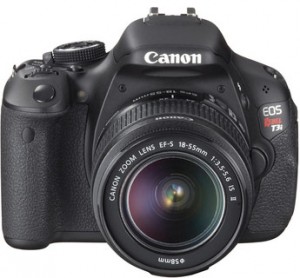 The Canon Rebel T3i is officially available over at B&H.
We reported about the new rebel series camera back when it was announced.
You can pick up the T3i for $899 with the EF-S 18-55mm f/3.5-5.6 II zoom lens or with only the body for $799. The camera introduces some new features for Canon like the HD sensor crop digital zoom.
If you're interested in picking one up B&H has both models available.
Check out them out here:
Canon Rebel T3i Body Only
Canon Rebel T3i with EF-S 18-55mm f/3.5-5.6 II zoom lens