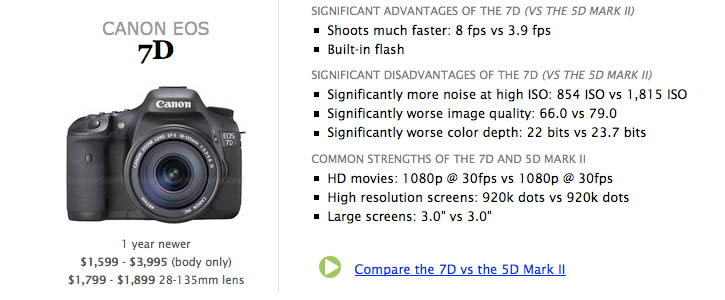 Debating between a Canon EOS 7D or 5D Mark II? Not sure what Lens to accompany your 60D?
Cinema 5d Tips
posted a great resource,
SnapSort
. At
SnapSort
you can compare all sorts of cameras and criteria to find the right one for you. You can also see how lenses stack against each other with their other site
LensHero
. Enter your ideal price, what kinda of lens, zoom length and potential brand and it will figure out what lenses are the best fit. They don't leave out any of the specific details on each lens. It's a fantastic place to research new lenses.