Exploring Joy Promo
from
Exploring Joy
on
Vimeo
.
With the hustle and bustle of the holiday season upon us, it's easy to get lost in busyness. Often it's great to be able to simply sit down and watch something calming and reflective. Simon Rogers' Exploring Joy promo embodies that feeling of tranquility and self-inspection. Simon worked with CrumplePop Lumineux and ShinkRay to help achieve the flowing calm found in the promo. He uses both effects in such a subtle and precise way – it really works. We got in touch with Simon to talk a bit about the video and how he captured such a great look.
Could you explain the project for us?
Exploring Joy is a concept for a TV show developed by Joy Rigel, the host, about her search for a better understanding of wellness. After being plagued with a myriad of health problems that seemed incurable by traditional western medicine, she turned to alternative methods through which she finally found solutions. This show is designed to expose the average american viewer to a different definition of wellness – one that doesn't rely on pills and hospital visits to treat problems, but prevent them with healthy (and cheap) alternatives before they start. The official mission statement reads: Exploring Joy is a show designed to paint wellness in a new and refreshing light, to explore a more global definition of wellness, to encourage active participation in the exploration process, and to offer the tools and guidance for making a positive lifestyle change. (All other text and explanation can be found on www.exploringjoy.tv)
This piece is a promo designed to both help Joy pitch the idea to any interested parties, and demonstrate the desired aesthetic of the actual show.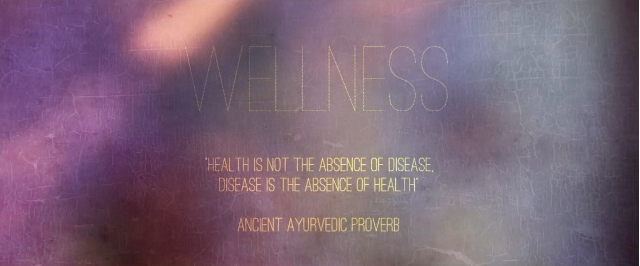 The design and aesthetic of the piece are very refreshing. What we're your goals in creating this style of the promo?
Joy has been through a lot in her (on-going) search for wellness, and brings a refreshing alternative perspective to lifestyle, habits, and helping others learn what she's discovered. After spending a few days with her, it became clear that the show would need to reflect her mindset, and the only way to do that would be to develop a "Joy-filter" – a way to paint the world as she sees it. The goal was simple: make everything beautiful.
What was your workflow like?
While I usually begin a project by selecting a soundtrack (or composing something original), I began this project by spending a lot of time just listening to her and following her around with a camera. Eventually, as the concept formed, I shot specific scenes (opening meditation sequence, medical imagery). Once all the footage was captured, I sequenced everything together in FCPX, did some basic color grading, and then slapped a series of CrumplePop's "calm" light leaks over the entire edit (yes, the entire thing). I used different blending modes and levels of opacity to add variation throughout the promo, but there's some form of light leak on every clip. Then came accent textures (quick cutaways, shapes, and grids). Once the promo was sequenced and edited to satisfaction, I layered on several motion elements (YanoBox Nodes) and, of course, text. The last step will be to finalize the voiceover, add in accent FX, and mix down the whole sequence.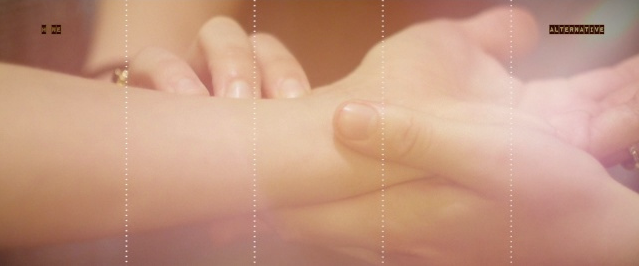 What made you want to work with our Lumineux light leak effects?
I find subtle light leaks (not JJ Abrams style lens flares) to be quite beautiful, and CrumplePop has the best I've seen. I knew we'd have some very calm sequences that could benefit from variation in lighting, and I couldn't be happier with the results. The "Calm" selection is especially great for overlaying a subtle vintage color cast with the added benefit of lighting variation and motion. A great tool!
It looks like you seamlessly transition from footage with light leaks overlayed to regular footage, did you use any techniques to achieve that?
As explained above, the light leaks are overlaid across the entire sequence – I keyframed different blending modes and opacity to help them move in and out of perception. Some have said I might be a little too obsessed with light leaks.

How was working with ShinkRay?
I love ShrinkRay. I didn't use it to change the perceived DOF or to simulate macro on large objects; instead, I used it to selectively blur out sections of the video and help attract focus on key elements. I love the ability to keyframe several blur "spots" independently – very useful!
Thanks so much to Simon for taking some time to talk to us. To see more of Simon's work check out his vimeo page here.