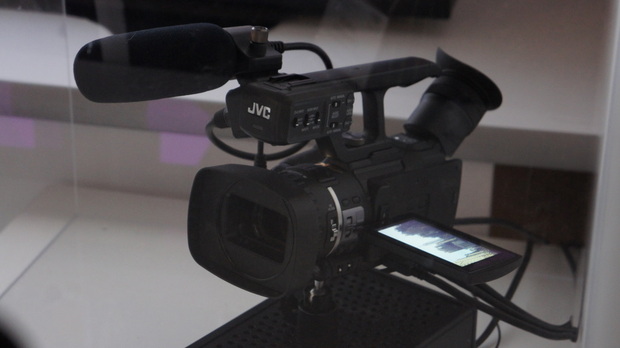 photo credit: cnet
Who would have expected JVC to be jumping into the 4k race? At CES last week, JVC annouced it's very own prototype 4k camcorder. According to
CNET
, JVC has a created a pretty powerful new sensor.
The camera, which offers an image resolution of 3,840×2,160 pixels, shoots 8.3-megapixel frames at a rate of 60 frames per second. This is only possible because JVC has developed new processors that are more than twice as fast as previous models. As a bonus, these new chips use less power and are cheaper to make than the processors in current JVC camcorders.
Maybe 4k isn't too far away. Thanks to FreshDV for the heads up.