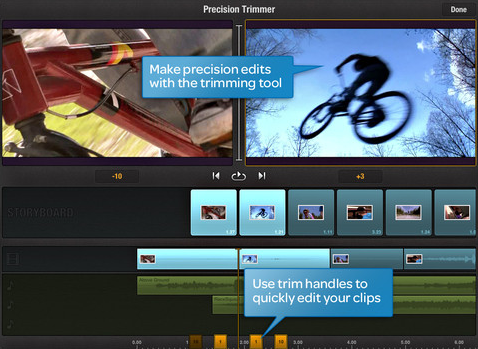 The iPad gains another NLE with the release of Avid Studio for iOS. Avid's new app sells for $4.99, competing against iMovie's $4.99 price tag. After 30 days the app returns to it's full price of $7.99. The app itself looks pretty simple, yet that might be the ticket for quickly editing and uploading something you shot with your iPad.
I'm fairly shocked to see Avid go down this road. Avid usually aims to be the "pro" app. So seeing them enter the "prosumer" realm is quite the eye opener.
Check out Avid Studio in the iOS app store for more info.