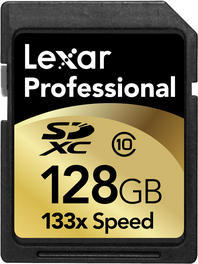 Yesterday, Lexmark announced the first (and largest SD card yet) 128gig SD Card. Starting at $700, the card can transfer 20mb/s. Lexmark claims you can capture "a full 48 hours of stunning 1080p HD video" with their new card.
Along with the 128gig card, they are offering a 64gig card for $500. Currently, they claim the cards are "coming soon."
For more info, check out the Lexmark product page.