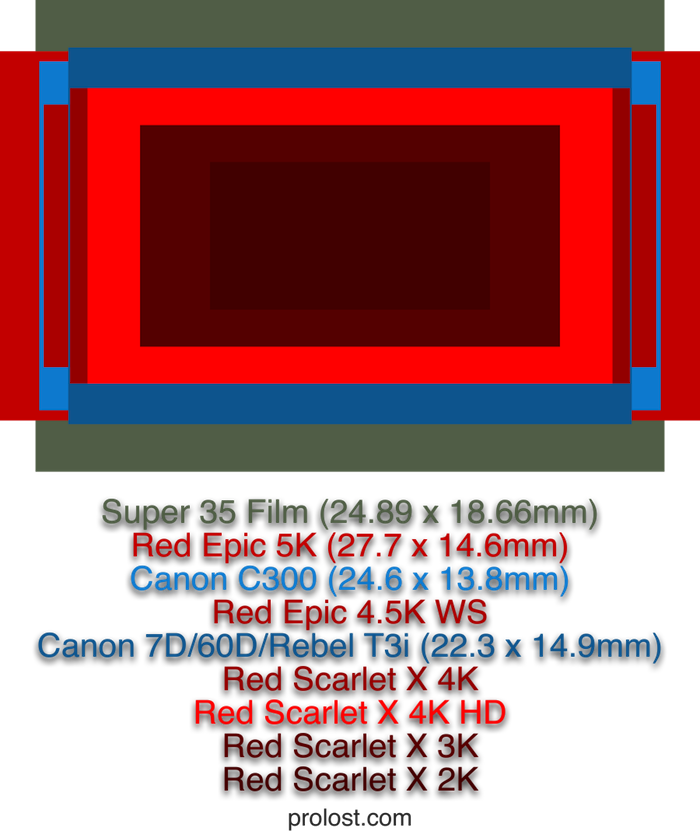 With the release of the Scarlet-X and the C300, sensor size has been the talk of the town. To help put things in prospective,
Prolost
posted this great visual of how each sensor stacks up against each other. Now I know that the larger sensor doesn't necessarily mean the better camera, but still interesting to see how they all look together.
For more info, check out Prolost.