CrumplePop Formal from CrumplePop on Vimeo.
We just released our latest product: CrumplePop Formal.
CrumplePop Formal offers 72 different styles of titling templates that feature 54 textures, 9 lightleaks, 27 backgrounds, 55 in style wedding colors, 55 paper textures and 9 royalty free fonts for Final Cut Pro 6 and 7. Formal allows you to quickly and easily create your very own wedding and event style titles by simply dragging and dropping right in Final Cut. CrumplePop Formal is ready to work with many different sources and is offered in more than 50 different Codecs.
Also included in CrumplePop Formal is more than 12 gigs of high quality animated backgrounds and lightleaks to use either with the title tools or as stand alone backgrounds.
See examples of the animated backgrounds, lightleaks, and transitions included here. Take a look at our tutorial section to see some of the features and looks included in Formal.
Check out the screen shots below to see the the effects in use.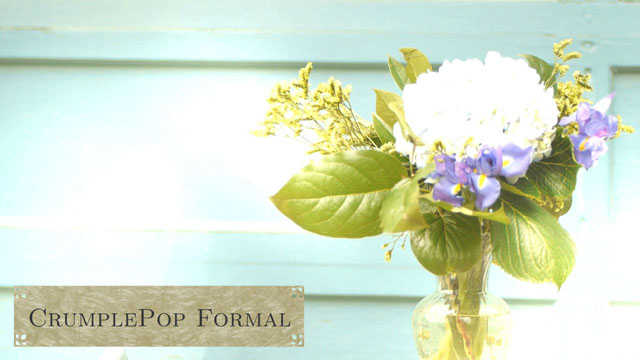 CrumplePop Formal is available here for $75. $49 for Formal for 1 week. Use this code when checking out: FRML-0026-INTR-0517