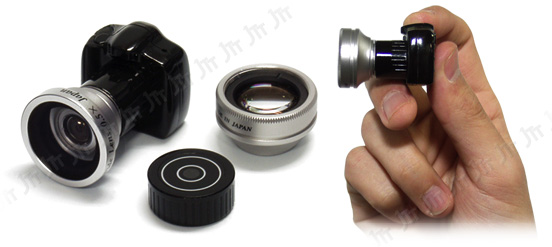 Japan Trust Technology is releasing their very own mini DSLR, the CHOBICAM1. The 2.5 cm camera can shoot 640×460 video and 1600×1200 resolution photos. At $120, the price might be a little steep, but think about the bragging rights of owning the world's smallest DSLR.
Pick one up at the Japan Trust Technology website.
Thanks to Gizmodo for the heads up.