Logitech Streamcam Premium vs Hrayzan 1080p vs NexiGo N60: Three New Webcams Compared.
Whether it's an online meeting, a video podcast, or a quick family call, webcams have become part of daily living. While most laptops have a built-in camera, you can always tell them apart from quality webcams by their poor resolution, gimmicky software, and weird angles.
Most desktop computers do not have a camera at all. With a good camera, you'd look better to anyone you're on a call with and in the videos you share.
Webcams used to be targeted towards streamers and Twitch gamers. But, with remote work on the rise, many of us now have to sit in front of the camera longer than we're used to, and it looks like that has come to stay.
Deciding to get a webcam is only the first hurdle. With hundreds of products to choose from, choosing the right one can be quite a challenge. In the buyer's guide below, we discuss three webcams that make a perfect choice for anyone looking to get one.
NexiGo N60 webcam
The NexiGo N60 webcam is the third and final on our list. At a reasonable $40, it falls in that sweet intersection of price and quality for many users.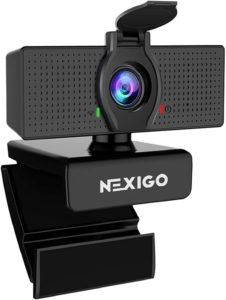 It is as small and convenient as the Hrayzan webcam while delivering a pretty impressive capture. It also has a bidirectional and detachable cable which makes it dynamic and mobile with room for replacement and repairs.
Shooting at 1080p × 30fps, it falls short of the Logitech streamcam premium and maybe less than ideal for live streams, but it gives a really good account of itself quality-wise.
It has a bold indicator light that lets you know when you're recording. This may sound pretty basic but most webcams do not have this and many users have found this useful, if not comforting.
Shooting at 1080p × 30fps, it falls short of the Logitech stream cam premium and maybe less than ideal for live-streaming, but it gives a really good account of itself quality-wise.
It features a 110° field of view, like the Hrayzan webcam but with less edge warping. It also comes with a privacy cover, providing an extra curtain of safety.
Video quality aside, it differs from the Hrayzan webcam in the way it handles extremes of light. It has an automatic light correction system that compensates for poor lighting efficiently. It is less impressive under very dark conditions and produces grainy images similar to the Logitech stream cam premium, but it's still pretty neat.
It also possesses a modern CMOS image sensor. This image sensor is more energy-efficient, easier to produce, and more resistant to wear than older sensors.
While it falls short of the seamless framing that Logitech stream cam premium has, the NexiGo N60 holds up well among its peers.
Check out our Best Webcams for Working from Home article.
Logitech Streamcam Premium
At $150, the Logitech streamcam premium is the most pricey of the three. Logitech always rolls out quality products, and this is no different. This camera has become a favorite among content creators, and we'll explain why below.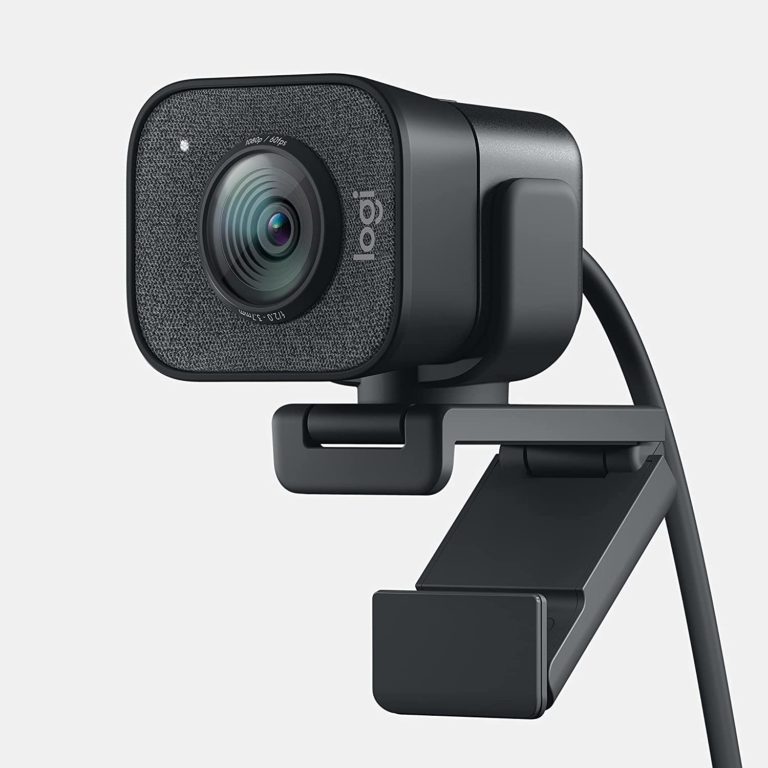 First off, the output is 1080p at 60 fps, which is noticeably smoother than the typical 30 fps offered on similar brands of the same price range. It offers a sharper-looking image in most lighting conditions and can make your recording/streamflow like a river. This is good for streaming shows and games, but might be overkill if you're looking for something to take a few work conference calls with.
It has a continuous autofocus system that makes it easy to stream and record with professional-quality results. Advanced features like auto-framing and intelligent exposure ensure you don't have to worry about choppiness when you move.
It has a 78° field of view which most people are fine with, but maybe a limitation if your content demands a wide angle or to anyone who wants to show off their room. It is fixed around its axis, meaning that the camera cannot be adjusted from side to side if you wish.
On the flip side, its 78° prevents it from warping at the edges like a panorama picture as with other webcams. To account for a lack of manual swivel, it has a motion sensor that "follows you around" if you want it to, although it is unclear how practical this feature is.
It can also be adjusted to record in portrait mode. It's not a commonly used feature, but vertical recording is useful to Instagram streamers and TikToks.
You also have enhanced control over video quality with Logitech capture software, and you can tune each setting to your preference or choose from a bunch of presets.
It can accommodate a wide range of light conditions and is good at handling sudden light changes. However, it tends to overcompensate for very low light and sometimes footage can get grainy.
It is lighter in weight and smaller than the average webcam, which is a plus. But, it has a built-in cord (USB-C) which makes it inflexible and harder to replace if damaged. It comes with two microphones with a noise-reduction filter, which delivers good-but-not-great sound. If you're into podcasting or musical content, you may want to invest in a microphone.
$150 is a lot to shell out for a webcam though, which is probably why it was marketed to content creators and not home users. But for users who spend a lot of time behind a camera and prefer to have better video quality, or those just looking for a high-quality webcam, this is a very good option.
Hrayzan 1080p HD webcam
Costing only $20, this plug-and-play is pretty handy. The first thing you notice when you unbox a Hrayzan 1080p webcam is how simple it is. It's easy to set up and use (no drivers needed), and has an adjustable arm that can mount it on almost anything.
It has a rotating base and an adjustable fixing clip that lets you swing the lens at will (unlike the streamcam premium). It can be shaky with weak shock/movement absorption, as it is not as firm as the Logitech mount.
At 110°, the lens angle of the camera is pretty wide. That may be a good or bad thing depending on your needs. It can show the entire room behind you, which may be something you want if you're a streamer or content creator, but not something you want in a routine online meeting. It can also create a weird warp around the edges of images that some find annoying.
It's rather sensitive to light, so the whites and grays become overexposed the more light there is, and noisy and underexposed when there's little light. Slight changes in light conditions can lead to some image flickering and noise.
It also has a long bidirectional (unlike the streamcam) cable to go along with the wide-angle, and the freedom to put it wherever you want. It comes with a privacy cover which is a nice touch if you're concerned about webcam privacy.
It shoots at 30fps at a resolution of 1080p, which makes it a good deal concerning the price. It also has an acceptable microphone with good noise cancellation, so it's convenient for home and office use.
As long as you don't expect Hollywood visuals, the Hrayzan webcam is certainly worth looking at. If you're not too picky about quality or you need an alternative to your laptop's device, this webcam is for you.
Conclusion
Choosing the right webcam is harder than it looks, so we've made it easier. Above, we have discussed 3 different new webcams. All three are worthy of consideration, but eventually, it falls on your budget and preferences. If you're looking for superb video quality and budget isn't a big deal, the Logitech stream cam premium is the one for you.
The NexiGo N60 offers a crisp video quality unmatched by many of its peers while remaining affordable. The Hrayzan 1080p webcam is a cheap, dependable webcam if you're not a sucker for quality or need a placeholder.