GH2 Firmware Update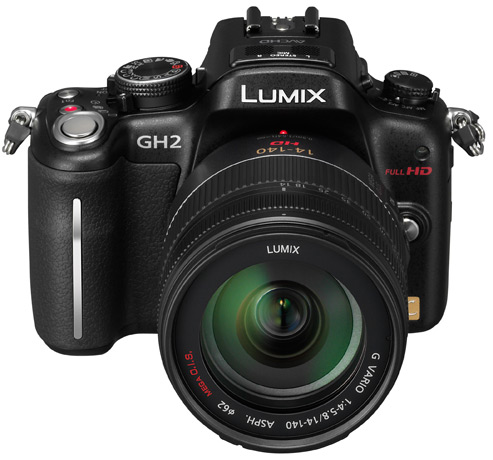 Panasonic released the latest official firmware for the Lumix GH2. The update allows the camera to start shooting 30p (25p for PAL.) Check out all the updates: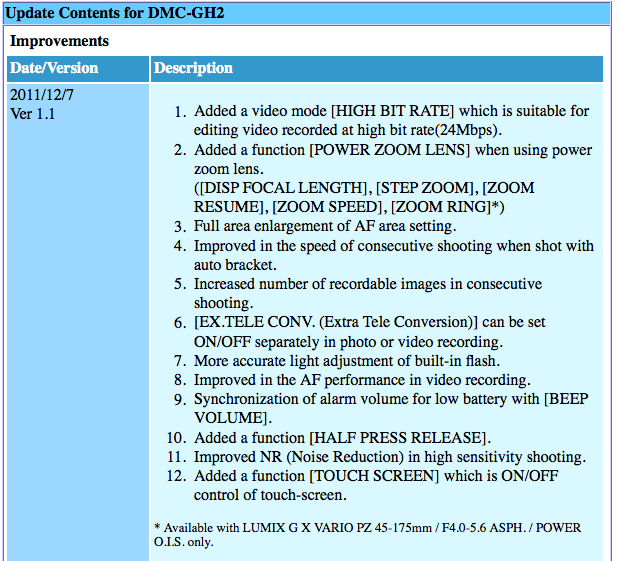 Updating firmware will erase any hacks that you've used on the GH2. Rumor has it, that creating/converting hacks for v.11 might take a bit. So, if you're planning on using hacks you'll want to stay away from updating for the time being. If you do choose to update, it seems people have been having luck using ptool to revert their updated GH2's back to v.10. Again, all of this is done at your own risk. Hacks can be destructive, so I have to warn you.
Click here to get the latest GH2 firmware.
---