We Bet Everything on FCP X – Here's What Happened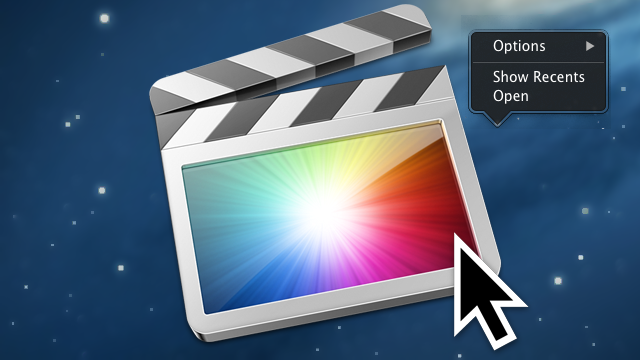 UPDATE: Lively discussion going on in the comments. Click on the title of this blog post above to read/participate.
Two years ago, I announced on this blog that we were betting our business on FCP X. Here's what happened.
But first, a quick bit of history.
The Days of Dinosaurs – 2010
In 2010, there were are a small handful of tiny companies making Master Templates for FCP 6/7. There was Sam at FinalCutProTemplates.com (now SquidFX), MotionVFX, Mark Spencer, and idustrial Revolution. CrumplePop's innovation was to use the Master Templates architecture to make things that were more like general-purpose plugins. The problem was that Master Templates in FCP were often buggy and unpredictable. But they worked well enough to build a small business around, and soon it was so successful that Jed, the co-founder of CrumplePop, could stop eating pizza out of the dumpster (the one in back of Little Caesar's on E. Lake St. in Minneapolis). It was starting to go well. Then FCP X shipped.
FCP X Ships – 2011
The day FCP X was released, we could barely believe what we were seeing. While everyone else was engaging in an embarrassing internet tantrum and calling it clever things like "iMovie Pro", we were looking closely at the new Effects architecture. What we discovered there was eerie.
It looked like Apple had carefully studied how we made products in FCP 6/7, and then created a ridiculously powerful tool set just for us. Even some of the terminology was the same as ours – for instance, calling the new tools "Effects" instead of "plugins" or "templates". Within days, it was obvious that FCP X was a serious platform, an incredible gift to developers, and the future. We immediately started developing for FCP X exclusively. When CrumplePop announced this, people thought we were nuts and in some cases reacted with genuine indignation. As it turned out, we weren't nuts.
The Plugin Explosion – 2012
In the two years since FCP X was introduced, there has been what FCP.co refers to as "The Plugin Explosion." With a running start, and thanks to FCP X's remarkable Effects architecture, we were able to ship a full suite of useful plugins for FCP X within a year of it shipping. To our amazement, sales of FCP X plugins were strong right away.
The strength of the new platform was almost immediately obvious. While internet forums were busy bemoaning the fate of Apple's supposedly once-great NLE, we were seeing a very different story in our sales stats. People were adopting FCP X – and quickly. Plugins for FCP X became our best-selling products almost overnight.
Then a fascinating thing happened: A new crop of FCP X plugin developers emerged. Empowered by the excellent development tools Apple had made available in Motion 5, and inspired to a greater or lesser extent by CrumplePop, a bunch of new players jumped in. If imitation is the sincerest form of flattery, we were very flattered. Suddenly we were the old-timers.
Today, just two short years after FCP X shipped, there is an entire plugin ecosystem around FCP X. This is to the enormous benefit of editors, and we are proud to have played a role in it. To my knowledge, it is unique among NLE platforms. It's our hope that Apple continues to develop the Motion-based effects architecture in FCP X, to make more creative, more powerful plugins possible.
Final Cut Amateur
At the June 2013 WWDC keynote, Apple announced a new Mac Pro, and specifically called out support for video editors and FCP X. With that announcement, we can now officially conclude the "Is FCP X pro?" discussion. Are there features we'd like to see added to FCP X? For sure. But we now have good reason to believe they will happen.
So Who Uses FCP X?
Two years ago, I predicted that within a year, FCP X would be the platform used by most professional video editors. Is that true? It's impossible to say, because "professional video editor" is a concept that is being redefined as I write this.
We talk to a lot of FCP X users. They are a diverse group of editors who are difficult to make generalizations about. If I log into our order system and look at our most recent customers, here's what I see (this is a real list – whoever bought one of our plugins and had a web site I could check out is listed here):
– A Danish production company specializing in journalistic pieces
– A major American newspaper and media group
– A small American marketing firm
– A small American producer of branding content
– An American indie filmmaker
– A graphic designer
– A boutique Dutch mobile and creative agency
– An award-winning freelance editor based in New York
– An Italian record label
– A small music marketing firm based in Nashville
– A UK-based guitar retailer
– A California-based maker of longboard skateboards
– A mobile app developer
– An American wedding videographer
– An Australian singer-songwriter
– A Canadian company specializing in social media advertising
About 50% of our users are U.S.-based.
The Future: Access to Tools
The Whole Earth Catalog had a simple motto: "Access to Tools." For us, this is the future– bringing increasingly powerful tools to the people on the above list. To this end, we've put together partnerships with Red Giant and Dale Grahn, and we have some big, exciting stuff in the works. In the spirit of FCP X, we plan to put previously inaccessible tools in as many hands as possible.
Take a longer look at the above list, and you start to get a sense that the world of video editing is expanding and changing incredibly fast, and that FCP X is playing a big part in that. For those of us who work in this industry, it's utter mayhem. Which is a big part of what makes it fun.
Gabe Cheifetz, co-founder, CrumplePop
gabe [at] crumplepop.com