9 Best Video and Audio Plugins for Premiere Pro, Plus How to Install Premiere Audio Plugins
---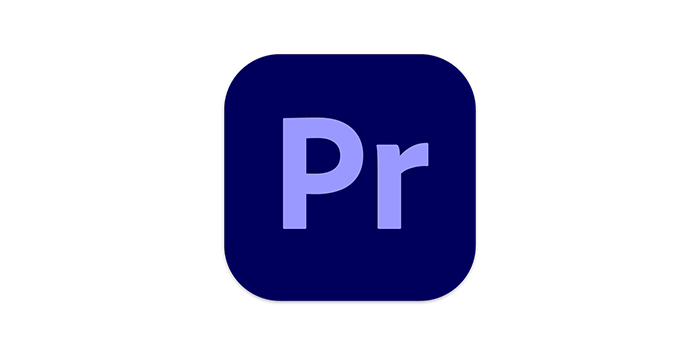 Adobe Premiere Pro is a great piece of video editing software. Whether you are a beginner or a professional, there's a range of excellent tools for both video and audio to get you going and ensure you can produce top-quality content.
And while rival packages like Final Cut Pro and Avid Media Composer provide competition, Adobe Premiere Pro remains one of the most popular and well-liked pieces of video editing software.
However, not every video package contains every tool you might need. For all that Adobe Premiere Pro is stacked with great tools for editing, sometimes there will be an extra something you might need that just isn't there. That's where plug-ins come in.
Plugins allow you to expand the range of tools available in Adobe Premiere Pro. Whether it's a simple one-shot effect or something that's much more complex, there is a huge range of third-party plug-ins available, both free and paid for.
Some of these are to enhance a video clip or project, and some are, like CrumplePop's audio restoration plug-ins, designed to keep your audio clips sounding as fantastic as possible. The possibilities are pretty much endless when it comes to plug-ins.
But with so many plug-ins available it can be hard to navigate and find what you require. And there are free Premiere Pro plugins as well as paid, just to confuse matters further. Thankfully, we have our guide available to help you through the many plug-ins available. And before long you'll be taking your video projects to the next level.
Best Plug-ins for Adobe Premiere Pro (Free and Paid)
1. Knoll Light Factory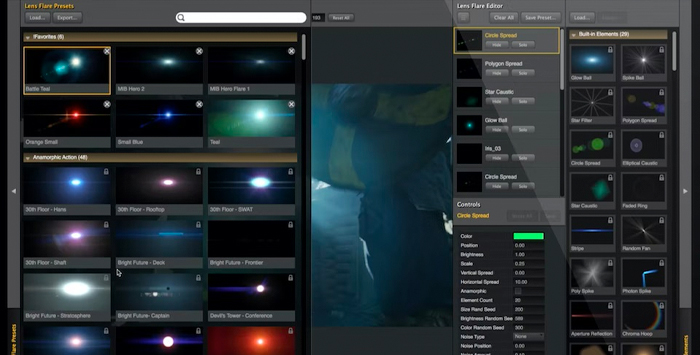 Getting your lighting right can really move your video from average to outstanding. And Knoll Light Factory is just the plug-in to help you get there.
You can simulate any number of different light effects, situations, and different types of lens flares. The effects are powerful and naturalistic and can be applied to any kind of footage.
The effects can be customized to your own requirements and you can just buy the ones you require — there's no need to download and pay for a whole package when you only require one or two of the effects.
Knoll Light Factor is professional-standard when it comes to generating lighting effects, and the results speak for themselves —they really are amazing.
Pros
Studio-quality results are unimpeachable.
Rendering is fast, considering the quality of the result.
Wide range of lighting available.
Modules can be bought individually.
Cost
$99.00 p/m (paid annually) nets you all the effects, but various different pricing tiers are available.
2. Motion Array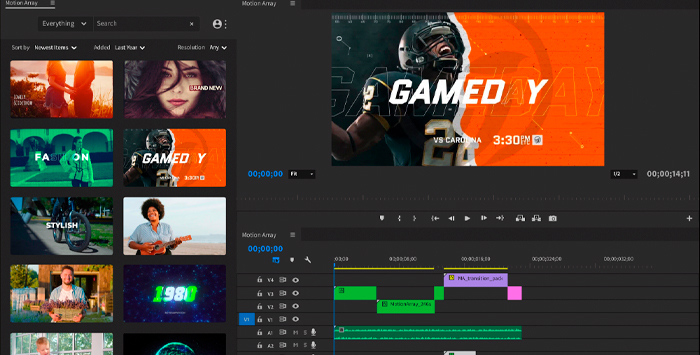 At the other end of the financial spectrum is Motion Array. Motion Array is actually a whole collaborative environment for anyone involved in video creation or post-production work. They offer stock footage, stock music, and other resources, but for our purposes, the Adobe Premiere Pro plugins are what we're interested in.
These are video presets — basically, a collection of saved visual effects that anyone doing video editing can use to recreate a particular look or style in their own videos. This can be a huge time-saver, as rather than having to spend ages fiddling about with settings you can simply fire up the preset, apply it, and away you go.
These can vary from simple lettering and graphic design for titles to things like applying camera shake or applying a particular type of transition between clips. There are also options to make your video appear on different types of film stock, like VHS to look like old video footage or early film color processes for something more traditional and cinematic.
The library is vast so there are plenty of options to explore. The only thing that limits you is your imagination.
Pros
Vast amount of presets available.
Easy to use, simple to navigate.
Incredible resource above and beyond the plug-ins.
Frequent assets added, not just a static library.
Worth every penny.
Cons
There are so many options you might not know where to start!
Cost
A Motion Array subscription costs $29.99 monthly or $19.99 monthly if paid annually. The plug-ins are free to anyone with a subscription, as are all the other Motion Array resources.
3. FilmConvert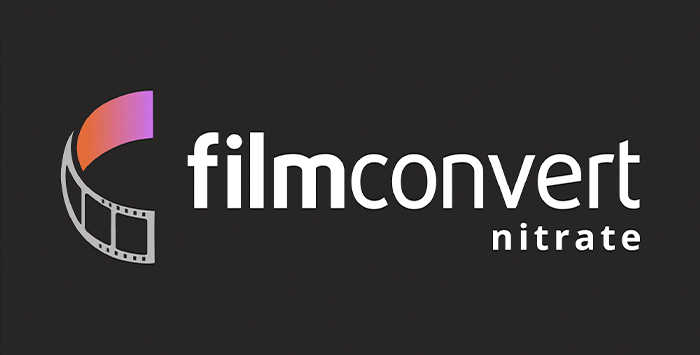 One set of plug-ins that specializes in giving you the right kind of film stock is FilmConvert. It allows you to not just add the correct grain to your footage but also the correct color as well to really replicate the visual effects of the film stock you want your footage to look like it was recorded on.
The tool is simple to use but still contains a large number of settings if you want to tweak things beyond the defaults. Lighting levels, gradients, mid-tones, and a million other settings can all be changed any way you want. 
Any number of different types of cameras are supported so you can achieve the look you want, from classic and vintage right up to modern and digital.
The rendering is also really quick as well so you don't need to spend half the day waiting for your results only to decide you're not happy with them and need to go back and change them again.
Getting the right look on your project is crucial and FilmConvert will have you covered — and then some.
Pros
Excellent range of options.
Lightning-fast for such a powerful piece of software.
Comparatively simple to use.
Great range of cameras simulated.
Cons
Help manual is small and useless, but everything is easy to use.
Though expensive, it's affordable for what it does.
Cost
$192 gets you the bundle for Adobe Premiere Pro. There are also bundles for DaVinci Resolve and Final Cut Pro available at the same price. 
4. Neat Video Noise Reduction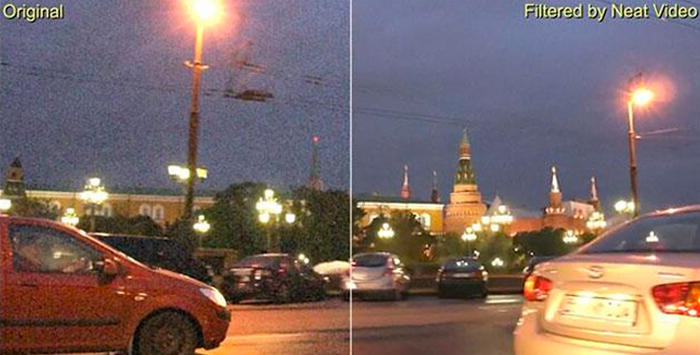 When it comes to shooting video, most of us will be working digitally. Whether that's with a handheld camera, phone, or other devices, digital is how most footage is captured. One of the best tools any producer can have is a good noise reduction plug-in and Neat Video Noise Reduction certainly fills that niche.
The plug-in works as a form of image restoration, able to remove digital noise or enhance images that otherwise might look false and "too digital" (for example, taking footage shot on a phone and making it look like it was recorded more professionally).
The software is ridiculously easy to use — literally just a few clicks and you are off the ground. The automatic profile will take care of most things, but if you want to you can adjust plenty of settings as well. There's a "Beginner" mode for those just starting out and an "Advanced" mode which lets your play around with a whole lot more settings. The difference is palpable in anything from background elements to foreground detail like skin tones.
There are presets too, so you can deal with light flicker, dust and scratch filters, artifact removers, and more. Just choose the one that afflicts your footage, push the button, and you're done. 
Cleaning up existing footage can make all the difference to your end result and if you need any help, Neat Video Noise Reduction is there to see you on your way.
Pros
Simple to use — amazingly so!
Incredibly powerful.
Wide range of presets.
Flexible and able to deal with a huge range of detail, even in darkness or shadows.
Cons
Not fast to render, though the preview window will let you decide what you need before you commit to it.
Cost
The demo version of Neat is completely free. The license for Adobe Premiere Pro is $74.90 (Home) or $129.90 (Professional). The Home version restricts resolution to 1920×1080.
5. FlickerFree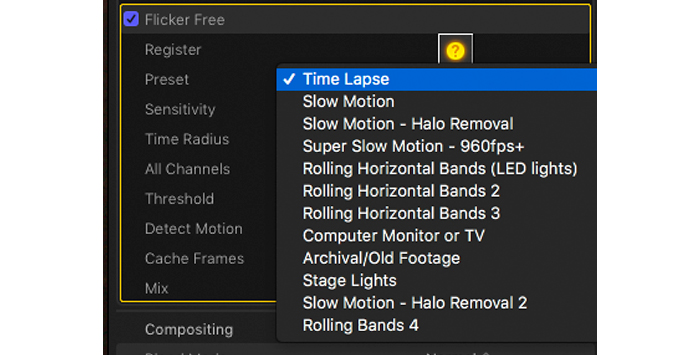 Flicker is an annoying part of modern life, and definitely one which can get in the way of budding cinematographers or video editors. Whether it's caused by neon lights or TV screens, whether it's judder on drone footage or camera movement on time-lapse photography, it can come from anywhere.
FlickerFree, from Digital Anarchy, has been around for quite a few years but it has earned its place on the market. It lets you deal with most kinds of flicker and the presets are helpful in this regard. It's easy to just select the cause of the flicker — slow motion, for example, or stage lights — and apply the effect to correct it.
There are plenty of settings as well, so if you want to go into more detail it's easy to get your hands dirty and figure out the settings for yourself. And if you do want to go into more detail, the FlickerFree website has loads of tutorials to help you on your way
While FlickerFree can't fix 100% of every flicker issue, the amount it can fix or help with is truly remarkable. FlickerFree can rescue footage that might otherwise be unusable and once you start using it you really won't want to be without it. FlickerFree content is within reach!
Pros
Simple, effective tool that does what it sets out to do.
Great range of presets.
Fine control is easy to achieve.
Genuinely impressive results.
Cons
Slow to render.
Very high-contrast areas for very high-speed objects can be a bit problematic, so it can't fix everything – it's not quite a magic bullet.
Cost
Trial software is completely free. $149.00 for the complete package.
6. Manifesto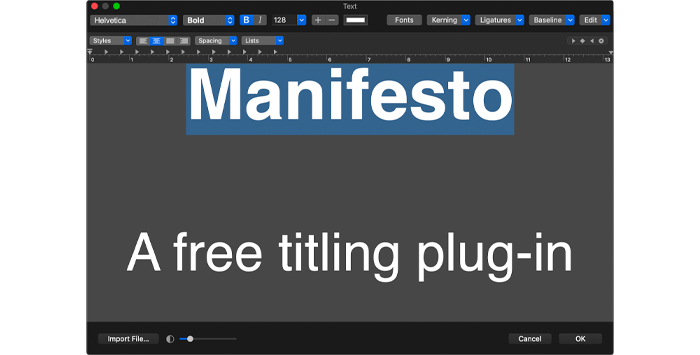 Once you have your video project in order, you want to make sure that you can capture the imagination of your audience in the way that it is displayed. That's where Manifesto comes in.
Manifesto lets you create title rolls and crawls easily, so you can add your introductions and end credits simply and effectively. Once Manifesto has been installed, it can be accessed from the Adobe Premiere Pro Effects panel.
There are loads of settings to let you choose your text and font so you can title your work in any way you want. Simple scroll bars let you choose options for width and horizontal position or you can define by a percentage of the screen size.
Animation styles can also be chosen so you can get your text to do whatever you want, and you can control the fade-in and fade-out options as well.
Manifesto isn't a complex plug-in but it allows you to take easy, creative control over part of a project that's often a drag and conquer it without any hassle at all.
Pros
Exceedingly simple to use.
Straightforward to create stunning title animations.
Can read RTF files, so external text is easy to work with.
Motion blurring and de-flickering are built in.
Simple to mask text so you can control what is or is not visible.
Cons
Very simple, but also very simple!
Cost
Manifesto is completely free.
7. TimeBolt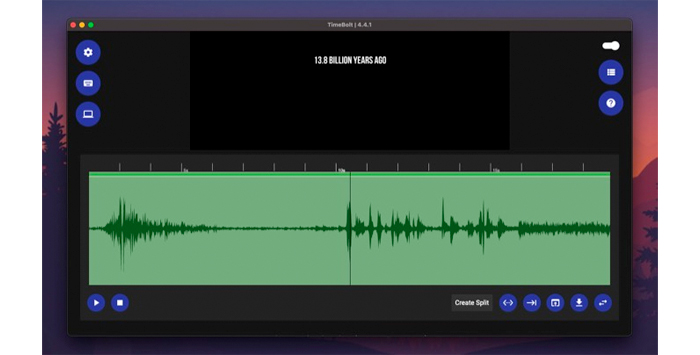 One of the most frustrating elements of editing either video or audio is dead air. Nobody likes to sit and listen or watch nothing happening, and editing around this can be time-consuming and tedious work for video editors. TimeBolt is here to considerably simplify this process.
The software will automatically scan your file, looking for any dead air that might be there. Once it has identified the parts it thinks are dead air it will highlight them. You can then either accept its suggestions, you can go in and check manually, or adjust until you are satisfied with the results.
Even complex setups or multiple clips can be handled with ease. And in addition to being able to remove all the dead air from your video, TimeBolt can do the same with audio WAV files as well. It also lets you speed up or silence a scene, add transitions, and add custom information in the background.
Editing can sometimes be a tedious task but with TimeBolt, one part of it just got a whole lot easier.
Pros
Intuitive to use.
Actually well-thought-out controls!
Range of over simple but worthwhile tools available.
Takes so much of the drag of editing out of the process.
Cons
Not the widest range of features.
Cost
The basic plan is $17 a month, which comes with a 60-day money-back guarantee. There is a version that is free, but is video only (i.e. no audio) and watermarks the exported video.
8. PluralEyes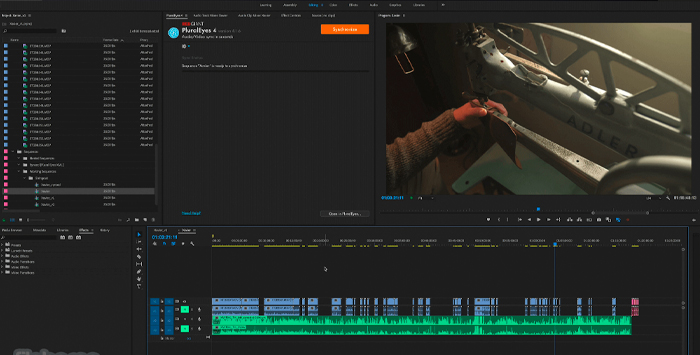 Sometimes when you are moving around a lot of video and audio, especially if you are dealing with a lot of different video clips, it's easy for the audio to lose sync with the video. That's when PluralEyes rides to the rescue for video editors.
PluralEyes is a tool designed to resync your audio and video clips. And while it's true that many video editing suites will come with an audio resync tool, PluralEyes is better than any built-in setting. 
What makes PluralEyes such a pleasure to use is how automatic much of the work is. The software can easily examine audio and video files and decipher which has issues and how to resync them.  
It can also cope with a wide range of cameras and audio files simultaneously, so you're not restricted to working on one sync issue at a time. You can also mix video clips that are synced and unsynced. 
Unsynced audio can be a huge headache to correct but PluralEyes makes the whole process stress-free and easy. What more could you want from a plug-in?
Pros
Hugely powerful – really unmatchable.
Better than any built-in option.
Can handle numerous video and audio files simultaneously.
Does exactly what it's supposed to, exactly how it's supposed to.
Price
$299 as a standalone package. Free trials are also available.
9. Separate RGB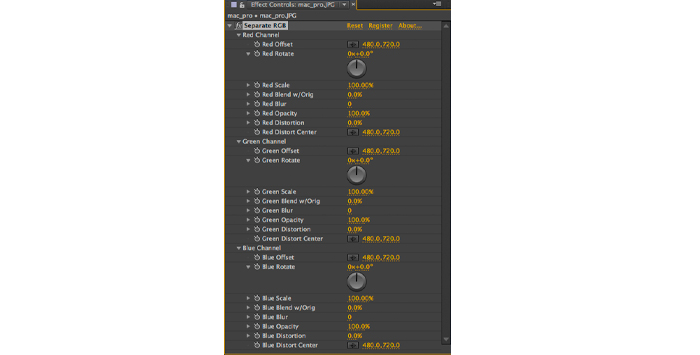 To finish off our round-up of Adobe Premiere Pro plugins here's a really simple tool that just does one thing, which is included because it's fun!
Separate RGB, as you might be able to guess from the name, separates the red, green, and blue colors in your footage. The footage is split into three different colors which are then displayed alongside each other. 
However, you are not restricted to just following one pattern, and you can blur, scale, fade, distort, and make any changes to the RGB channels you want. There's also a lens distortion effect which can be applied per channel or to all three channels. This creates the "chromatic aberration" effect.  
It will also let you apply lens shake and other camera movements to add real dynamism to footage that might otherwise have simply been shot from a locked-off position. 
Whether you're looking to jazz up a fashion photoshoot or create a cool, retro look for your footage, Separate RGB lets you experiment with the color channels to your heart's content. And the results are really cool!
Pros
Lets you manipulate the RGB channels in any way you want.
Allows for the creation of really cool visual effects.
Chromatic Aberration is now within easy reach! 
Cons
It's a bit of a gimmick, albeit a fun one!
Cost
$39.99 one-off-cost.
How to Install Audio Plug-ins for Adobe Premiere Pro
Although video plug-ins are of course the main choice for Adobe Premiere Pro, it is incredibly important to ensure that your audio sounds good as well. Poor video can survive with pristine audio but the excellent video will always be ruined by poor sound.
This means that you need to install additional audio plug-ins for Adobe Premiere Pro.
Adobe Premiere Pro supports VST and VST3 plugins on Windows and Mac, and AU plug-ins on Mac as well. 
Firstly download the plug-in and save it on your hard drive. You can download the plug-in from the developer's website or wherever it's available.
Go to Preferences, then Audio, and click on the Audio Plug-in Manager. 
Choose the folder you have your plugins saved in and click the Scan For Plug-ins option. By default, Adobe Premiere Pro will search the following folders and it helps keep your computer tidy if you copy the downloaded plug-ins into these folders. However, you are free to use any folders you want.
/<user>/Library/Audio/Plug-Ins/VST (MacOS)
/Library/Audio/Plug-ins/VST (MacOS)
C:\\Program Files\VSTPlugins (Windows)
Depending on how many plug-ins you are trying to install, it may take Adobe Premiere Pro a little time to scan and import the plug-ins. 
Once the import is complete you can go to Effects, then Audio Effects and you will see the audio plug-ins available for you to use.
Conclusion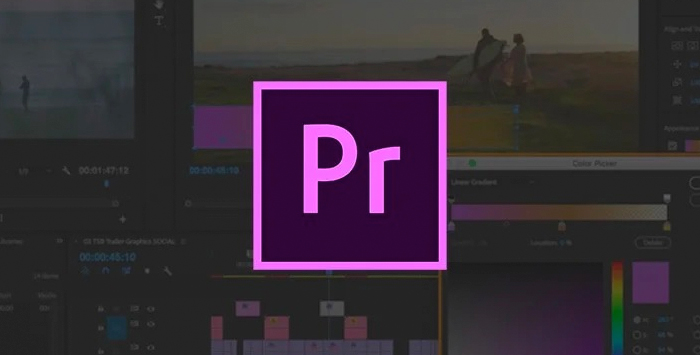 While Adobe Premiere Pro is fantastic video editing software, having a little extra help never goes amiss. And Adobe Premiere Pro plug-ins can give you all the help you need when it comes to enhancing your video content and becoming a pro at post production. 
Now all you need to do is crack on and produce some top-tier videos!