Best Audio Editing Software for Windows: 7 of the Best DAWs for Windows
Are you a podcaster? Or do you produce audio or video projects that could benefit from high-quality audio finishing? Do you work on a Windows platform?
If your answer is "yes" to some (or all) of these questions, then you'll want to use the best audio editor for your needs.
In this post, we'll look at the best audio editing software for Windows available today, from free audio editing software packages to all-inclusive paid versions.
Some offer features that you would expect from a good digital audio workstation (DAW), depending on the music composition tools available, while others are more specialized and have a limited feature set.
What to Look For in Audio Editing Software
When you're buying audio editing software (or accessing a free audio editor), there are a few things to keep in mind.
You should look for features like editing capabilities, the number of tracks supported, bundled content (instruments and effects), and audio file formats supported. The design of the editing, mixing, and mastering user interfaces (UIs) are also important.
It's not always easy to find an audio editing software package that meets all of your needs, however, but fortunately, there are good solutions to get around this.
You can focus on the UI, for instance, as this is a key design element of an audio editor based on personal preferences, and use third-party plug-ins to fill any gaps in the feature set.
CrumplePop has an excellent range of audio restoration plug-ins, for instance, that allow you to easily bring studio-quality sound to your audio, video, or podcast projects. These include:
A noise reduction plug-in to automatically remove hiss, background noise, and hum from your audio.
An echo remover for removing echo and reverb from your audio, video, or podcast projects.
A levels plug-in to automatically level audio in videos and podcasts.
Plug-ins to remove wind noise from video or rustle from lavalier microphones (using Rustle Remover AI)—indispensable tools for outdoor recordings.
Whichever of the best audio editing software packages you choose, you can be sure to achieve outstanding results when combined with audio-enhancing tools, like those from CrumplePop, to bring professional-quality sound to your project.
The Best Audio Editing Software for Windows: At A Glance
Here are what we consider to be the best audio editing software packages available today (in no particular order).
They differ by feature set, user interface (UI), sound effects, sound libraries, workflow, and pricing, but they all offer versatile and capable ways to produce your podcast, music, or audio-visual projects.
| | | |
| --- | --- | --- |
| | Key Features | Pricing |
| Adobe Audition | 128 tracks, powerful editing features, 8 GB of bundled content | From $20.99/month USD |
| Audacity | Unlimited tracks, 40+ effects, in-built mixer | Free |
| Ableton Live | Unlimited tracks, live-oriented workflow, plenty of effects and bundled content | From $99 USD |
| Avid Pro Tools | Multiple tracks, widely used in professional studios, sophisticated audio engine with low latency | From $99 USD for paid versions (free version available) |
| FL Studio | Unlimited tracks, plenty of effects and instrument choices, well-suited for EDM production | From $99 USD |
| PreSonus Studio One | Unlimited tracks, flexible and efficient workflow, good balance between creative and technical tools | From $99 USD for paid versions (free version available) |
| Steinberg Cubase | Unlimited tracks, plenty of effects and plugins, sophisticated audio engine | From $99 USD for paid versions (free version available) |
Adobe Audition
Adobe Audition is a powerful and comprehensive audio editor that offers a range of professional-grade features.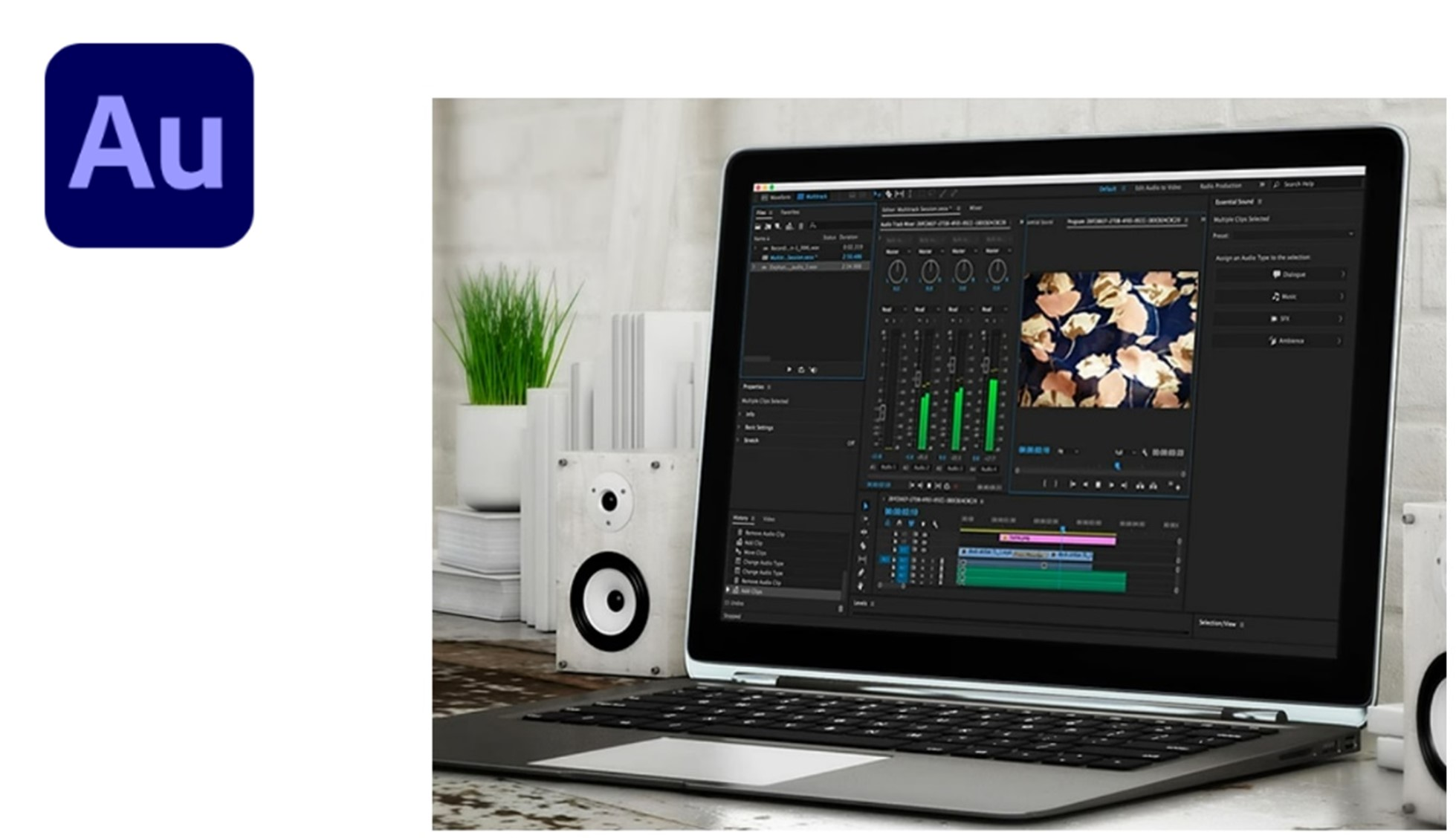 You can use Audition as a stand-alone professional music production software tool or as part of the Adobe Creative Cloud suite of applications.
Audition is extremely useful if you're editing audio files for videos, podcasts, video games, or voiceovers, and you'll get excellent, professional-quality results.
When using Audition, there are two main views that you can easily switch between: Waveform and Multitrack.
Waveform is for stereo editing, while Multitrack gives you a DAW-like workspace. i.e., with up to 128 audio tracks for recording audio, mixing, and mastering (including a Loudness Meter.)
The interface has drag-and-drop functionality and non-destructive editing.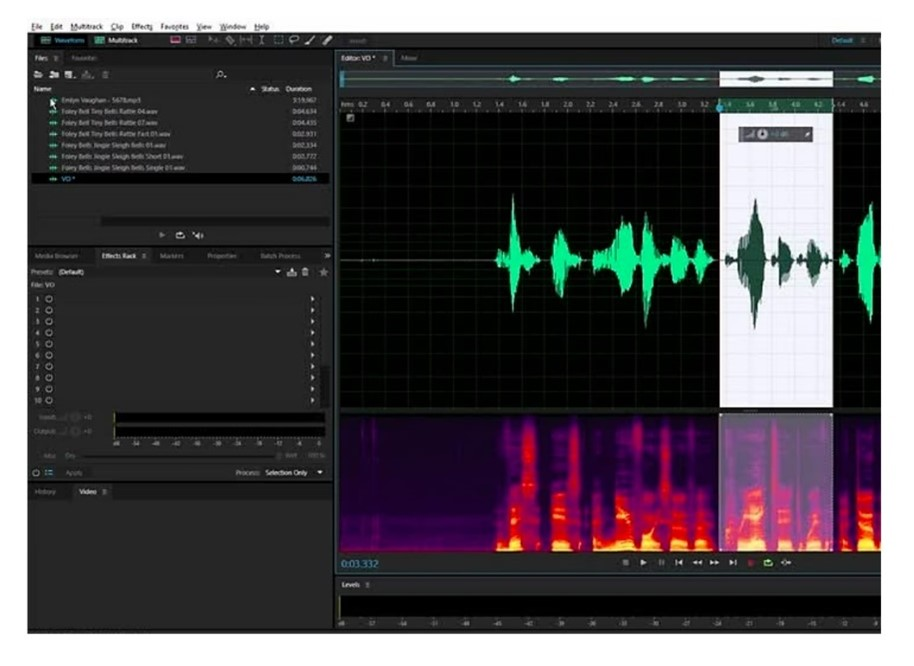 Audition offers extremely capable audio editing features such as:
Background noise reduction
Trim down inactive regions of audio tracks
Add or remove reverb
Add sound effects and remove unwanted sounds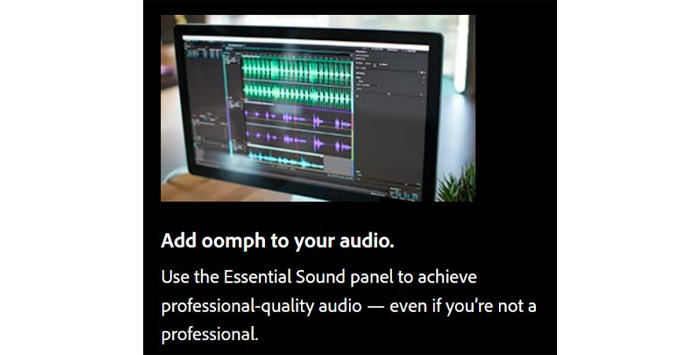 There's also the ability to automate common processes with macros.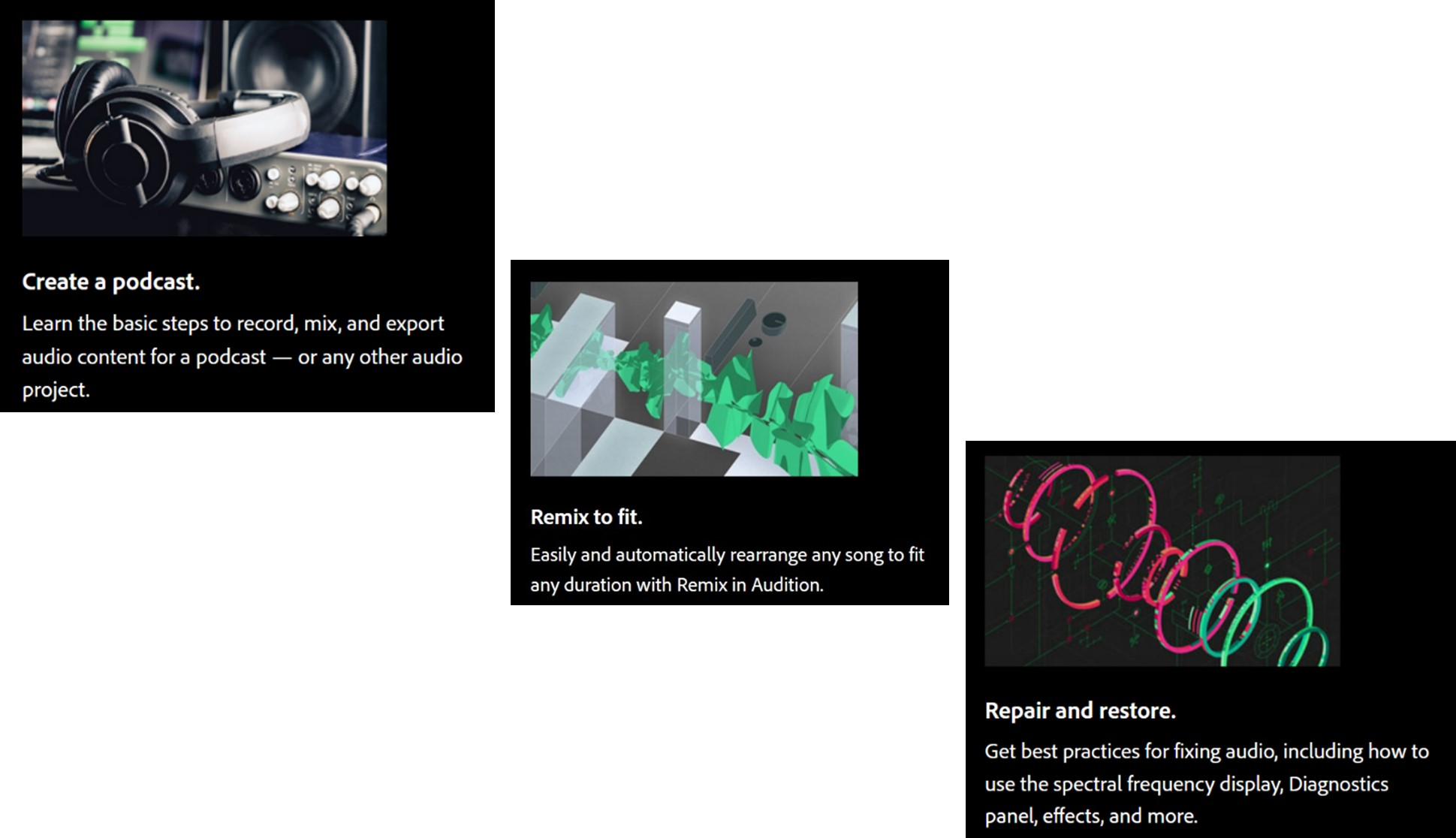 Audition isn't a functional DAW, however, as it lacks many of the features found in music production software, such as MIDI support, a score editor, and software instruments.
Rather, Audition is a focused and extremely capable tool for video production and audio finishing—if this is your goal, and the subscription cost isn't too high for you, then Audition will not disappoint.
Key Features
128 tracks
Powerful editing features
8 GB of bundled content—thousands of royalty-free loops and sound effects
Desktop version with 100 GB of cloud storage
Pros
Great editing tools for restoration and noise reduction
Good visualization tools
Loudness meter
Aligns with film and television audio broadcast standards
Excellent, professional-quality results
Cons
Expensive monthly subscription
No free version (although there's a 7-day free trial available)
No MIDI support, score editor, or software instrument sounds
Pricing
From $20.99/month USD when purchased stand-alone
Audacity
Audacity is a free, open-source audio editor that's versatile and easy to use.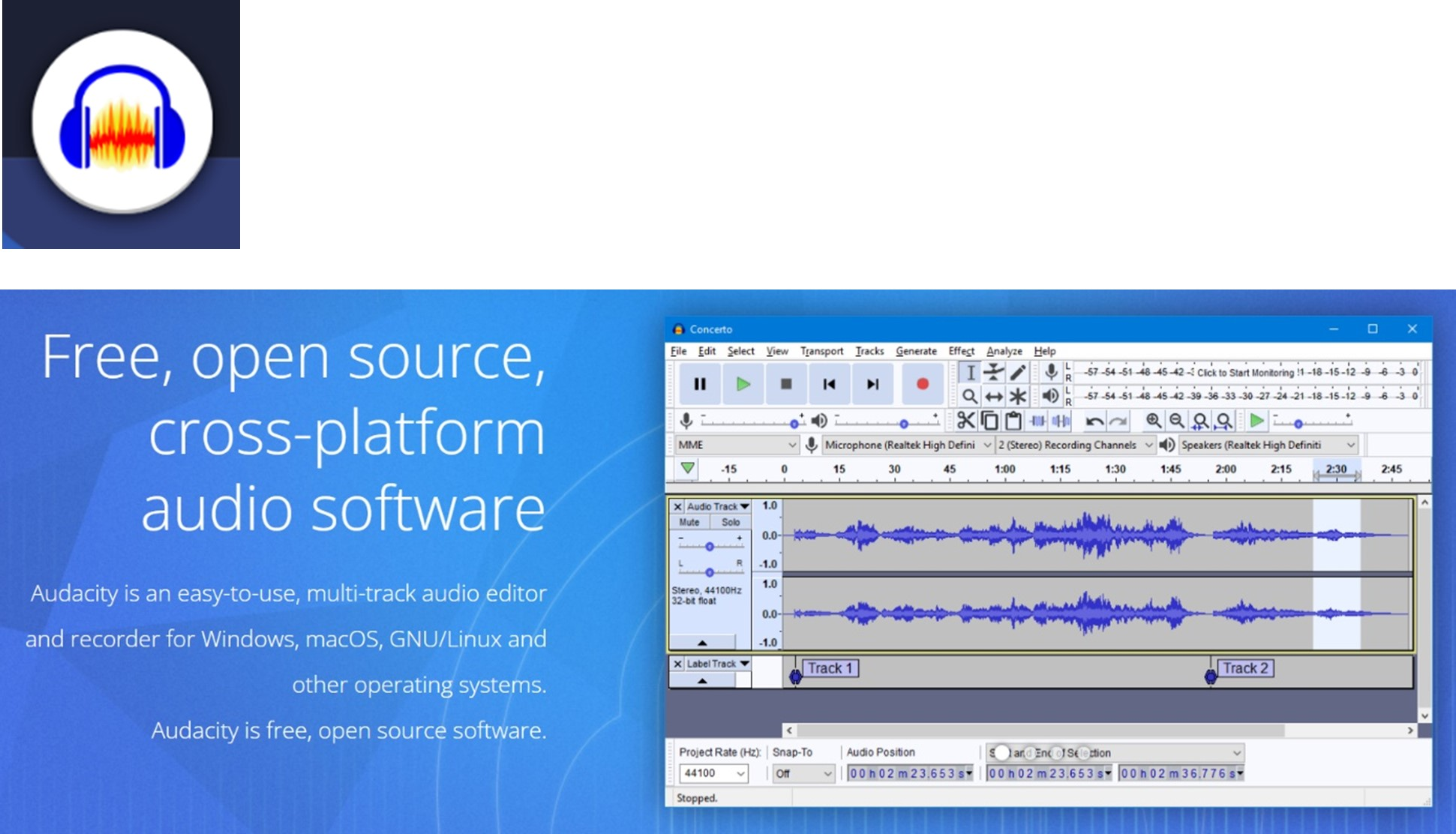 Audacity works with audio data of up to 32-bit/384 kHz and lets you import, mix, and combine audio tracks into a single output file.

Audacity's system requirements are minimal—it works with most PCs built within the past 15 years.

With Audacity, you can edit down to individual samples and analyze frequency responses using a spectrogram.
Most editing in Audacity is destructive, however, so you don't have the same functionality that you'll find in most DAWs. You can't, for instance, undo or adjust individual edits in a sequence of edits without losing the whole sequence.

Nevertheless, Audacity is a fairly straightforward audio editor that offers a range of useful features:
Record in 16-bit or 24-bit audio
Easily convert sounds from a variety of sample rates and file formats
Essential editing tools including cut, paste, duplicate, delete, and custom fades using an envelope tool
Start recording based on triggering a minimum threshold
A large range of primary sound effects including preset EQ curves, bass and treble levels, high- and low-pass filters, compressor, phaser, and reverb
Batch-process files to automate repetitive operations
There's a simple mixer included with Audacity that allows you to mute, clip, and set the relative levels of audio tracks. While the final mixdown may not be broadcast level, Audacity supports a wide range of file formats including WAV, AIFF, AU, FLAC, MP3, and Ogg Vorbis.
There's also support for VSTs and Audio Unit effects plug-ins.
Key Features
Unlimited tracks with 16-bit or 24-bit audio
Over 40 effects
Ability to mix audio using an in-built mixer
Pros
Minimal system requirements
Plenty of editing options
Supports multiple tracks
Easy to use
Cons
Mostly destructive editing
No bundled content or (software) instruments
Limited additional features, such as scoring or pitch correction
Limited support for multitrack audio
Pricing
Ableton Live
Ableton Live is an editor that, as its name suggests, specializes in live performances and composition.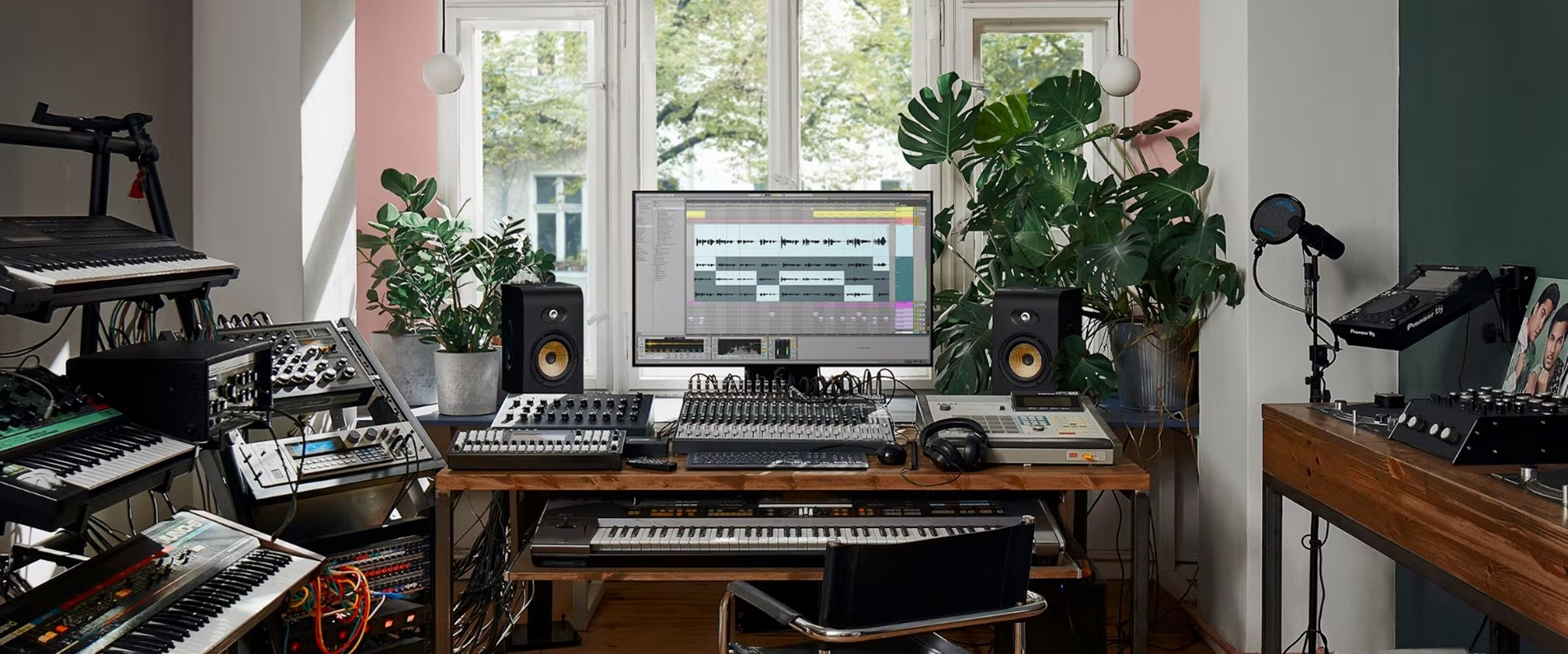 Live uses an intuitive clip-based workflow that takes some getting used to if you're familiar with more traditional audio editing software such as DAWs.
But if you've never used a DAW before—and don't have linear-editing preconceptions—then Live's workflow makes a lot of sense.
There are two views in Live: Session View and Arrangement View.
Session View lets you edit MIDI and audio files in real time in a fluid and organic manner, while Arrangement View uses a DAW-like linear approach.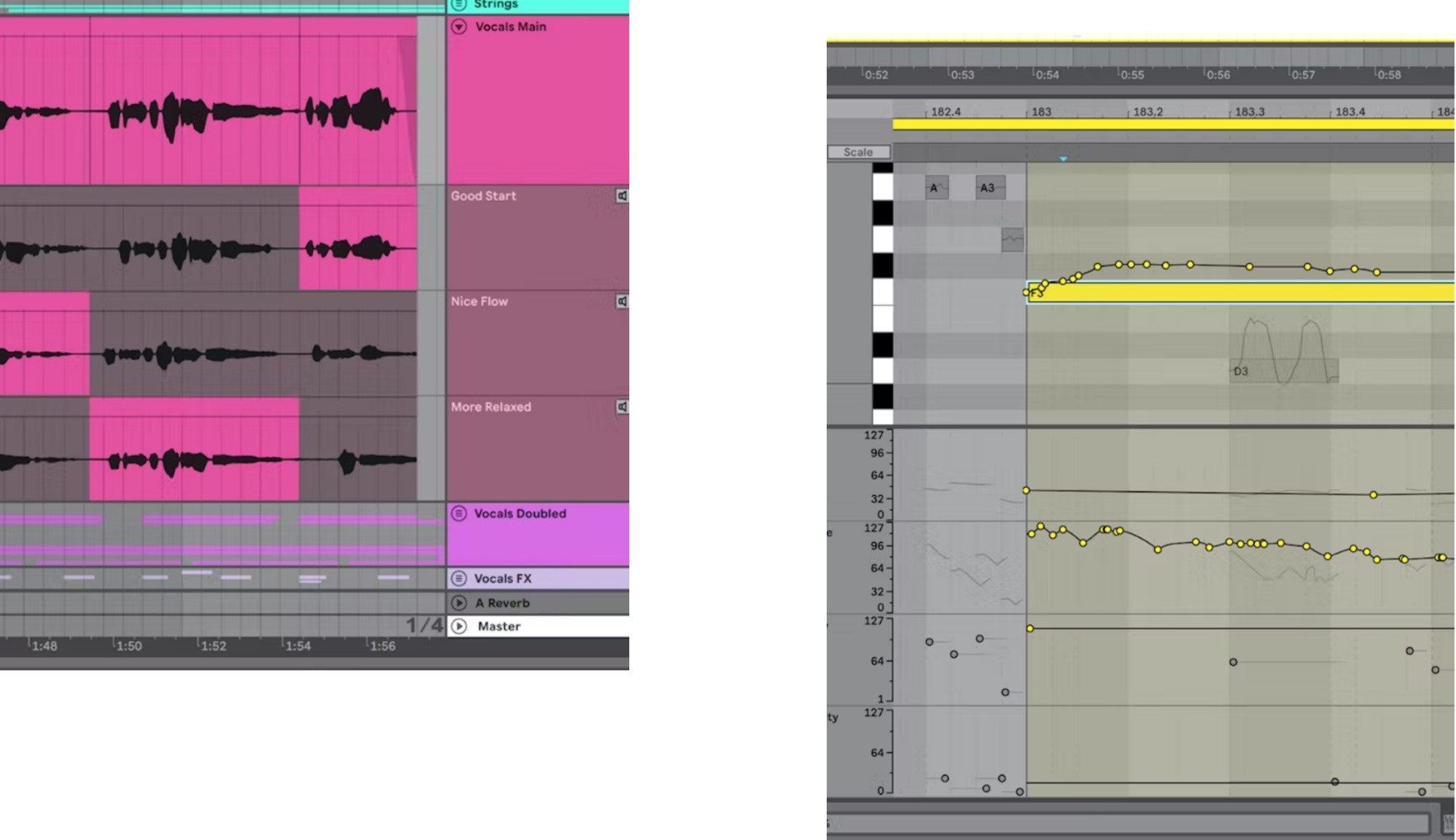 Live's workflow uses Scenes arranged horizontally as a sequence of clips in Session View. You can customize each Scene using different effects and processes and play them in a chosen order or randomly (or both.)
Given Live's real-time performance focus, it's designed to work well as a portable solution. This means that you can fit everything on a single screen at once, without the need for additional windows, making it convenient to use with a laptop.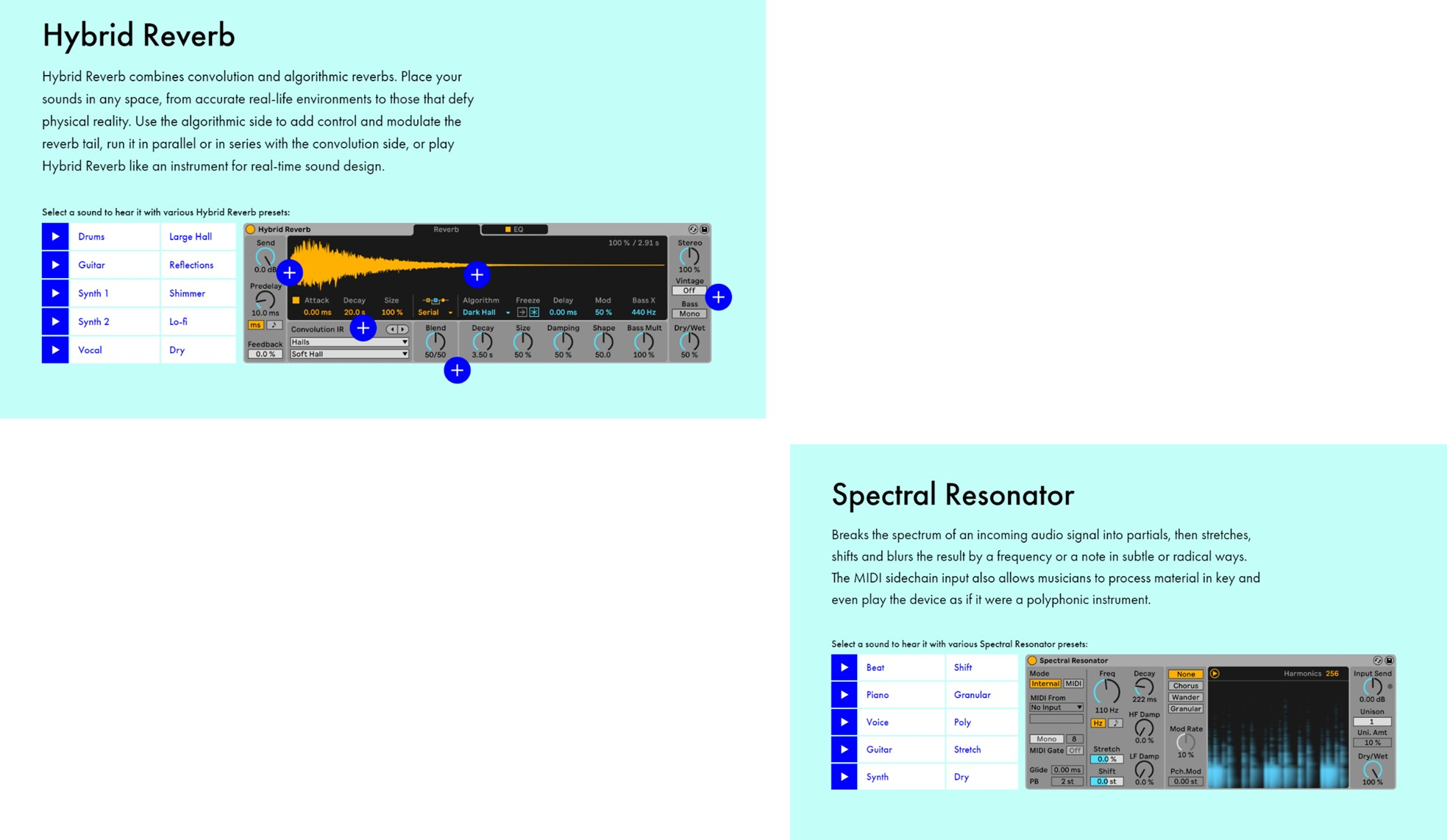 Unlike most DAWs, Live lets you convert almost anything to MIDI—not just audio tracks—including sample libraries and recordings. You can also use a 'comping' feature to record multiple takes of an audio track, organize them, and select the preferred takes for your composition.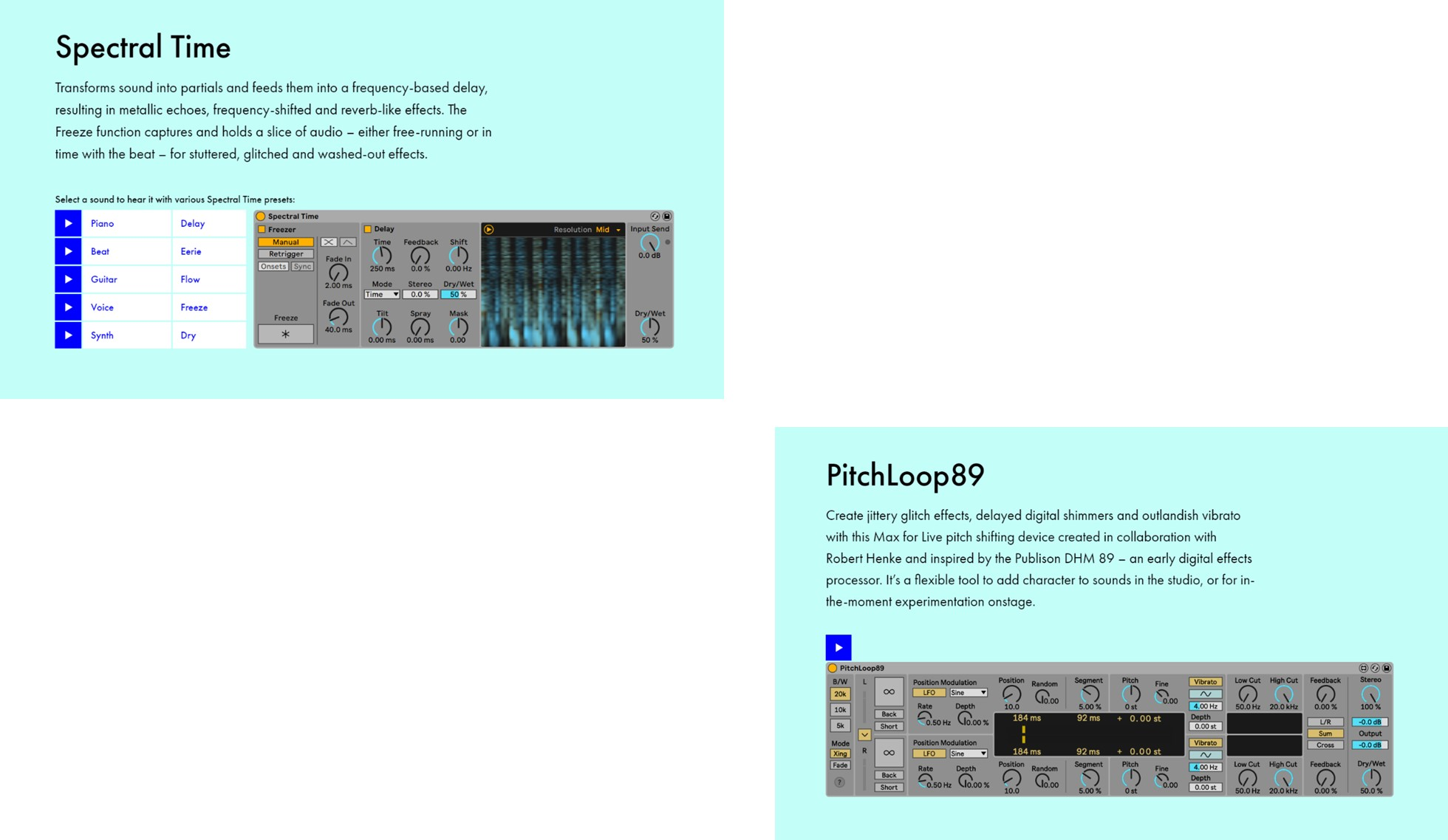 On the downside, Live has only rudimentary MIDI editing capabilities and doesn't include pitch correction.
Also, working with fades and crossfades is more difficult in Live than with most DAWs.
Live comes in three versions: an Intro version, offering the essentials at an affordable price, a fuller-featured Standard version, and a top-of-the-range Suite version.
Key Features—Intro/Standard/Suite versions
Workflow designed for live performances
16/unlimited/unlimited audio and MIDI tracks
21/37/60 audio effects
5/10/75 GB of bundled content
Pros
Fit everything on screen at once
90-day test period
Powerful MIDI conversion capabilities
Cons
No free version
Unique workflow takes some getting used to
No pitch correction
Pricing
$99/$449/$749 USD for the Intro/Standard/Suite versions
When it comes to professional audio editing software, Avid Pro Tools has long been considered the industry standard for music, film, games, and broadcast production.

Pro Tools was the first DAW to be adopted by professional studios en masse and has proven its worth in terms of reliability and scalability.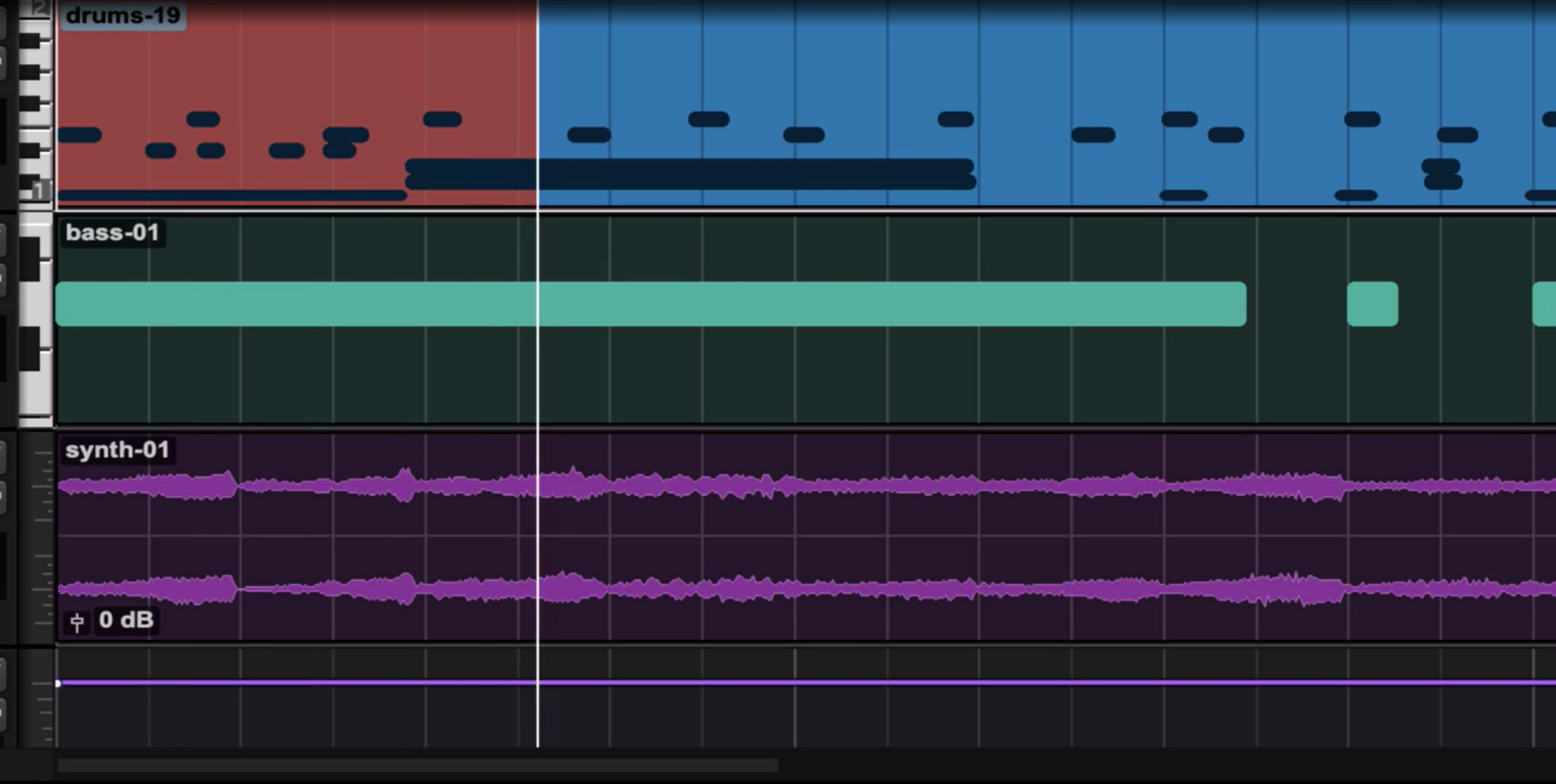 And with a major revamp in 2022, Pro Tools now offers more access choices for a range of budgets.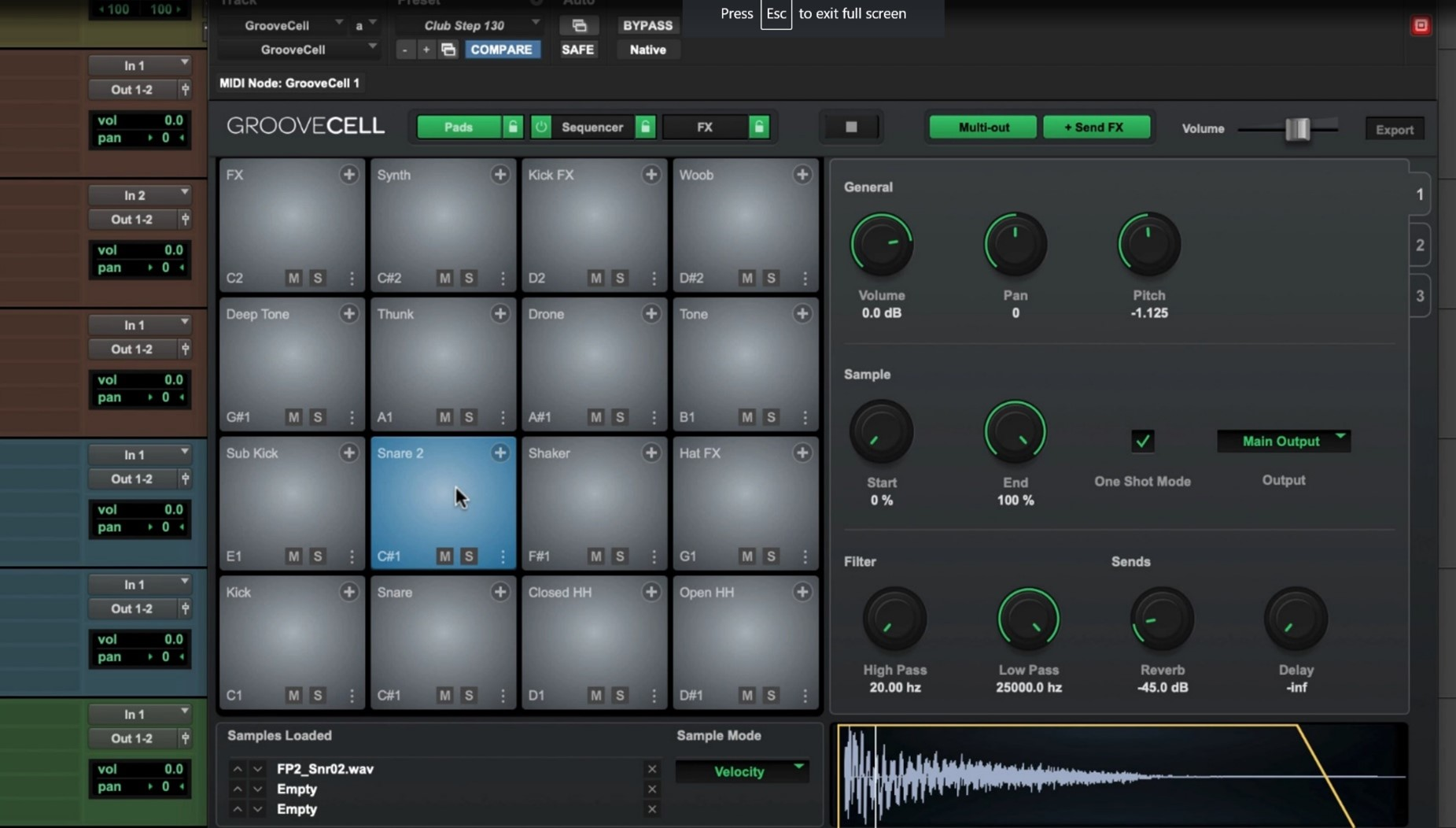 Installation of Pro Tools is a little more involved than most other audio editing software. You need first to install an 'iLink' tool which manages the process (for paid versions) and you're advised to use a dedicated PC/workstation (which is what Pro Tools is designed for.)
Pro Tools focuses on functionality rather than aesthetics, so it has a rather industrial look and feel. And Pro Tools certainly takes some getting used to—its speed and power come at the price of user-friendliness.
However, once you figure it out, you can be assured of a very clean audio editing workflow, a range of professional features, a fast 64-bit recording and mixing engine, and high-quality results of a broadcast standard.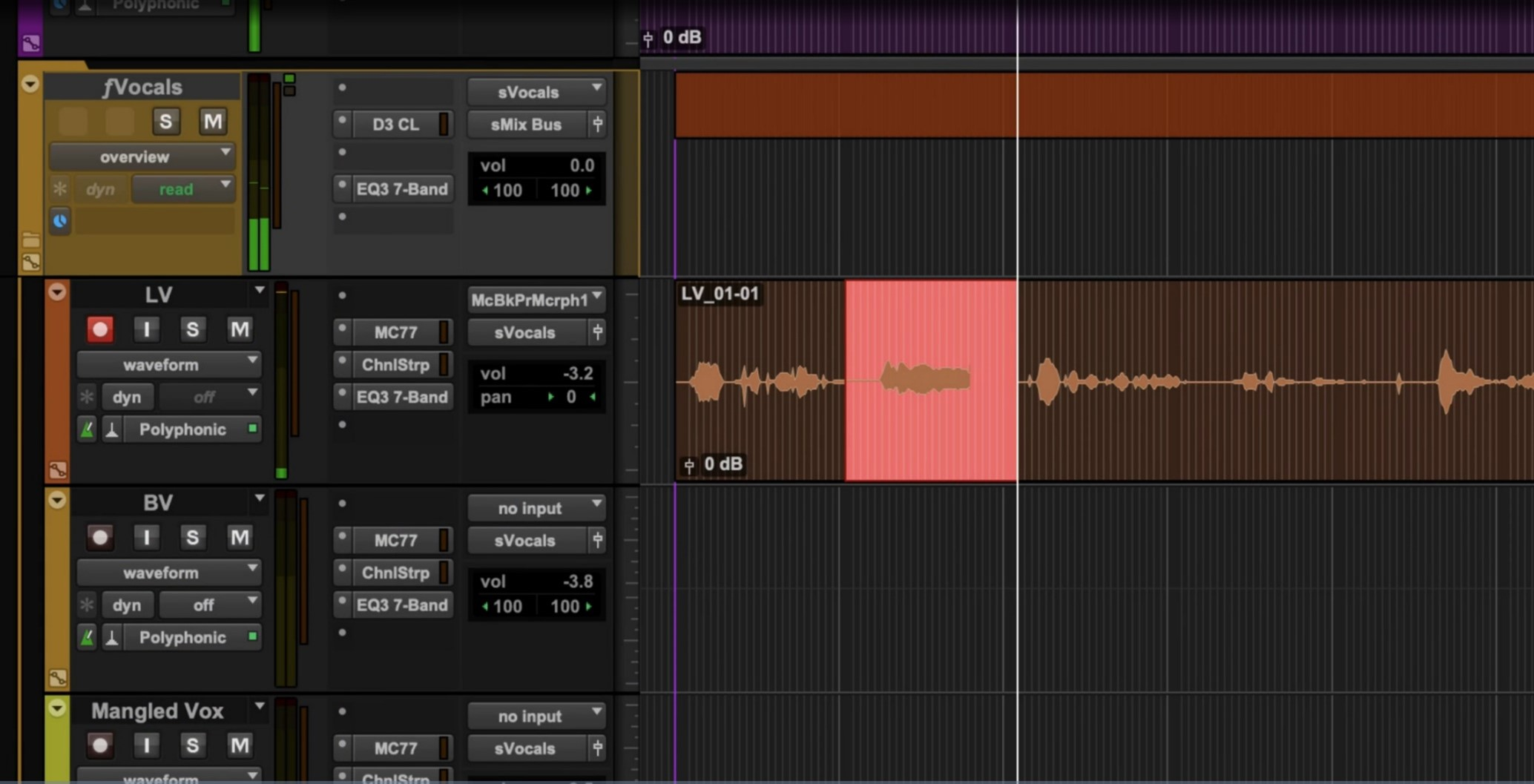 Pro Tools has two main windows in its interface: Edit and Mix.
Edit first handles recording, arranging, and detailed editing (MIDI and audio files.)
Mix offers an impressive software mixing console that emulates the real thing (i.e., a physical console) better than just about any other audio editing software available.
Pro Tools is robust and full-featured and, given its long history of professional use, is widely compatible with other musicians and studios for collaborative work.
While it's a bit slow to adopt features seen in other DAWs, Pro Tools remains one of the most comprehensive and powerful audio editors available today.
Key Features—Intro/Artist/Studio/Ultimate
36/100+/100+/100+ plugins
24/128/2,048/3,584 audio, instrument, and MIDI tracks
4/16/64/256+ simultaneous recording inputs
64-bit audio engine with low-latency input buffer
Support for Melodyne's pitch correction tools
Pros
Free version available
Considered the industry standard
Excellent hardware support
Robust, fast, and powerful industry-standard audio editor
Very scalable
Cons
Needs a dedicated workstation (and may be hard to delete)
Paid versions are subscription-only
Steep learning curve
Pricing—Intro/Artist/Studio/Ultimate
Free/$99/$299/$599 USD per annum subscriptions (upfront payment)
FL Studio
Image Line's FL Studio is considered one of the best audio editing software packages for beats and electronic dance music (EDM) production.
When FL Studio was initially launched as a MIDI step-sequencer in 1998—making it an industry veteran—it was known as Fruity Loops. This somewhat frivolous name reflects FL Studio's loop-sequencing origins but undersells the capabilities of this sophisticated music editing software.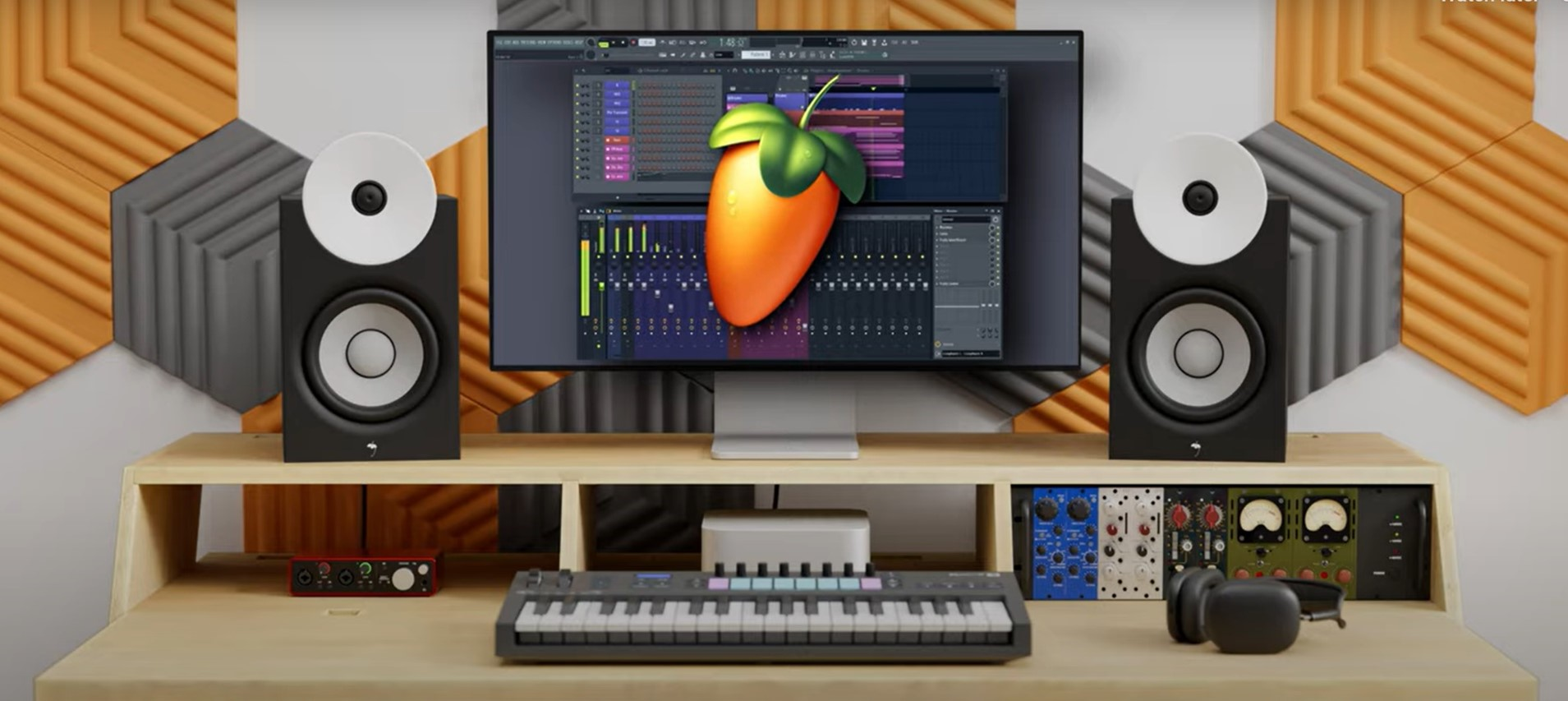 There are 3 versions of FL Studio: Fruity, Producer, and Signature.
Fruity is MIDI-only and doesn't allow audio file recording or editing.
Producer introduces audio recording and editing, and Signature includes a number of extra editing, sampling, and synth features.
There's also an All Plugins Bundle that adds a range of Image Line synths, e.g., Poizone, Ogun, Morphone, and Sakura.
FL's workflow differs from many other DAWs, which isn't surprising given its sequencing roots, but it can be confusing for newcomers.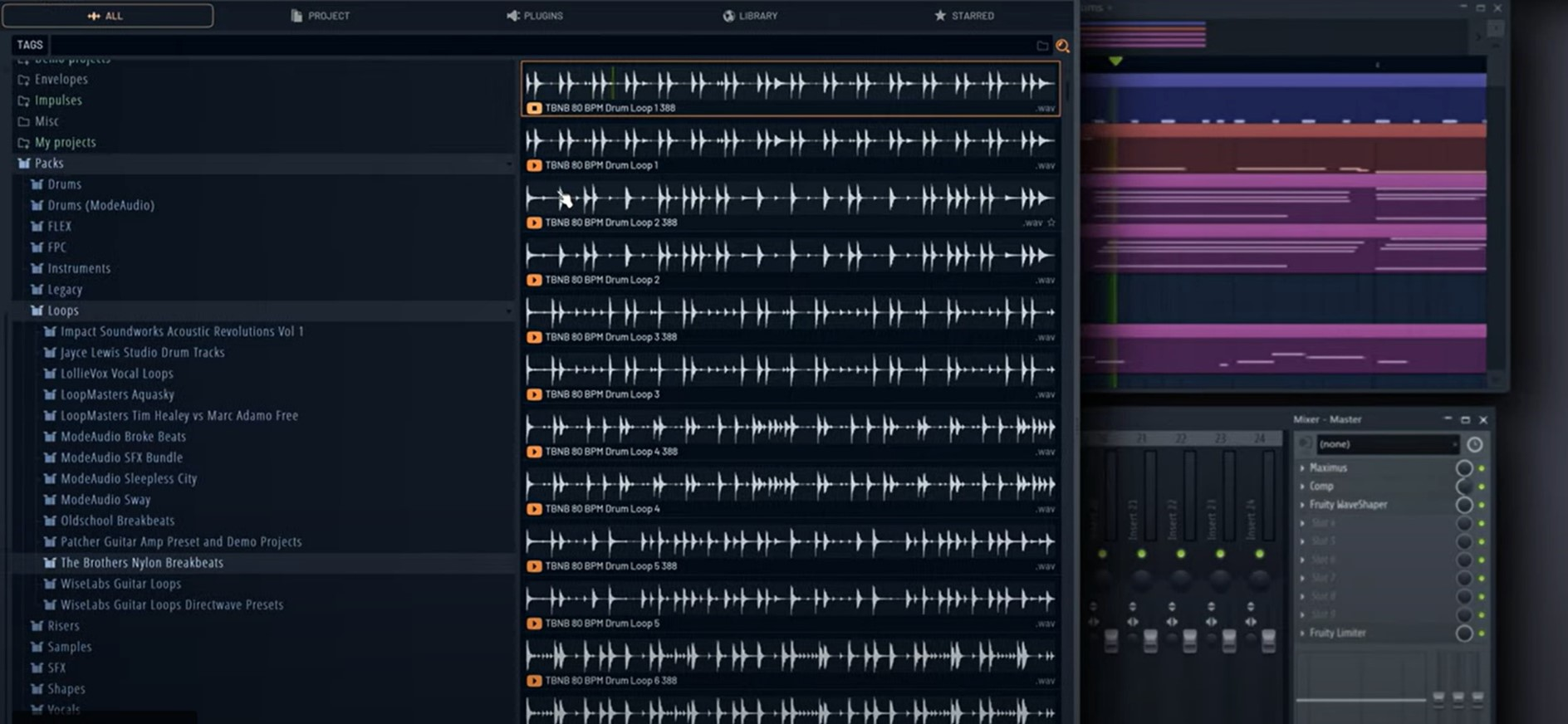 While most DAWs operate in a single workspace, FL Studio splits creative, mixing, and arranging spaces into separate UI windows.
FL's UI is scalable across multiple displays and supports touch-screen monitors, allowing you to use it like a live mixing board.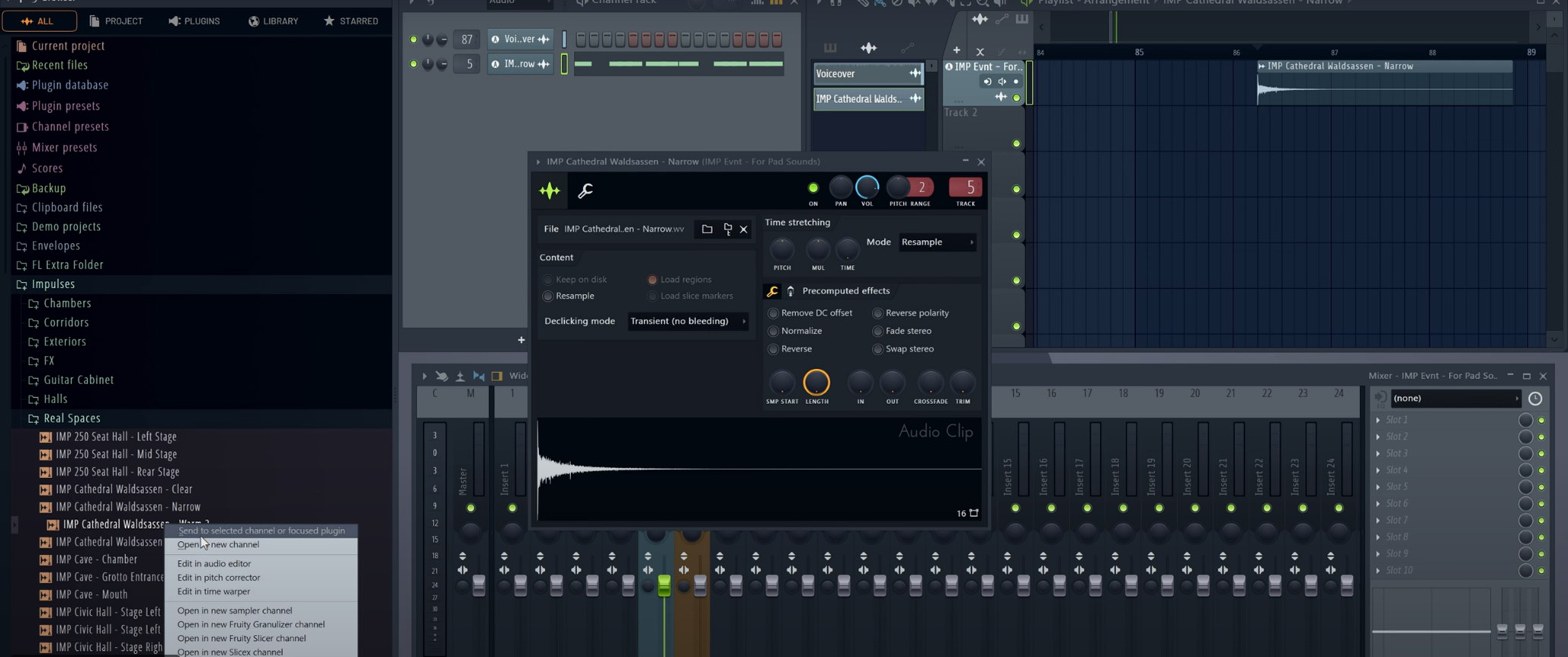 The main sections of FL's UI are:
Browser—presets, instruments, audio and project files, and other media
Channel Rack—sound effects or generators
Pattern—audio files (clips) being used
Playlist—arrangements space (similar to most other DAWs)
Piano Roll and Step Sequencer—can be called up for more detailed editing
The recording process is based on sequencing patterns that you can edit either manually or with automation, supported by drag-and-drop sound assignments.
You can also record using MIDI controllers.
Quantization is straightforward and you can edit patterns with ease—duplicate, delete, move around, or elongate—using a drag-and-drop or cut-and-paste approach.
Both sounds and samples can be used in your patterns, with ADSR functionality for your samples, and a range of sound effects that can be applied. These include pitch shift, time stretching, and reversing, all accessible through the step sequencer.
FL Studio also gives you access to several production-quality synths (considered by many to be amongst the best available) unleashing a range of expressive and immersive sound palettes for your project.
Overall, FL Studio is an easy-to-use and feature-packed audio editing software package with a great visual interface.
While it's versatile as a general DAW, FL Studio is especially well-suited for EDM and live music production.
Key Features
Unlimited tracks
60 effects
40 instruments
1 GB of bundled content
Pros
Excellent loop and pattern-based MIDI composition
Superb collection of included virtual instruments and samples (All In Bundle)
Free lifetime updates (full number revisions and point updates)
Cons
Somewhat inflexible audio recording process
Cluttered user interface
Limited sound effects
No notation editor
Pricing—Fruity/Producer/Signature/All In Bundle
PreSonus Studio One
First released in 2009, the popular PreSonus Studio One does a good job of bridging the gap between artists' and engineers' preferences when it comes to audio editing software—easy drag-and-drop functionality combined with solid audio operations and layouts.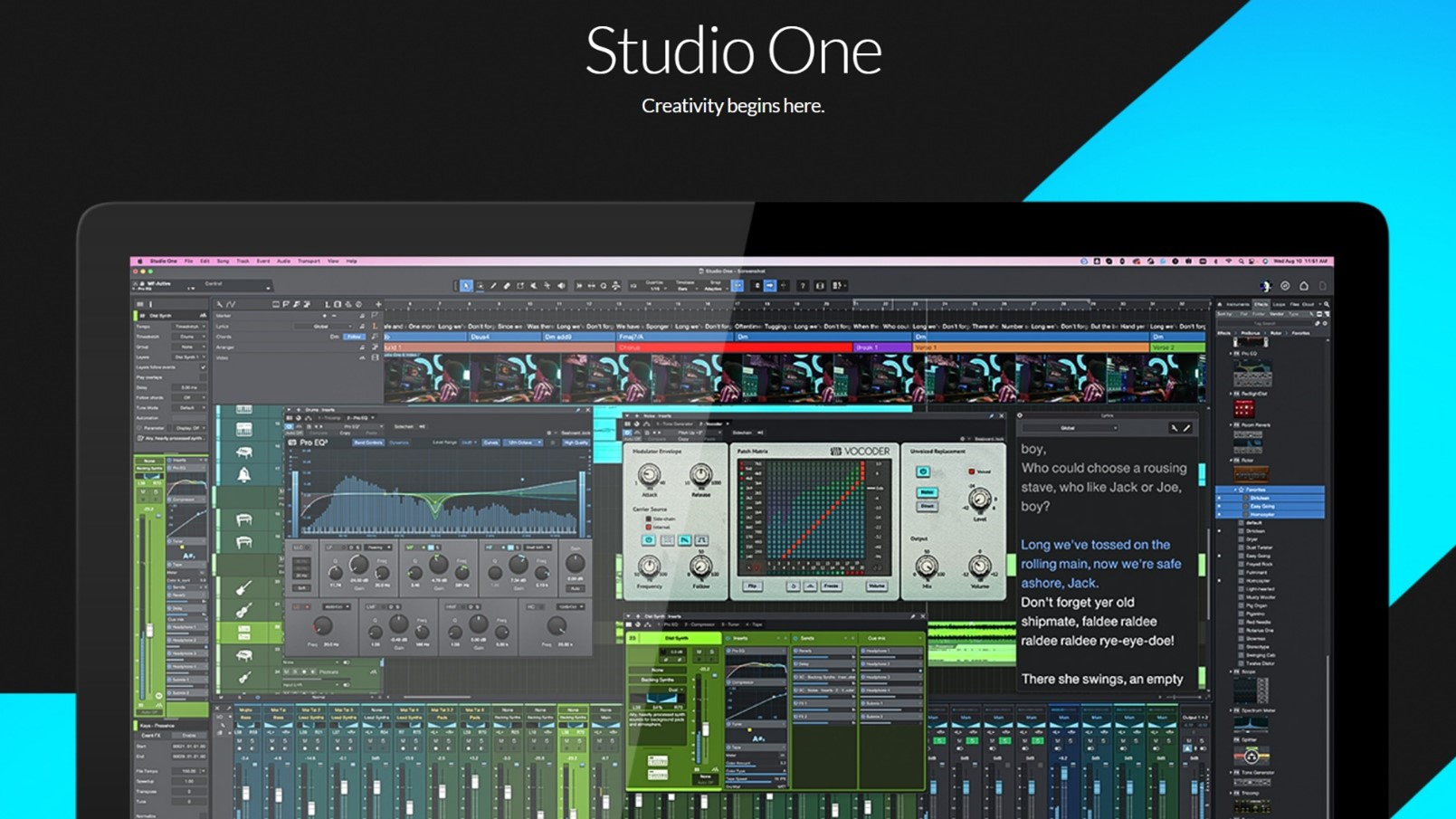 Now up to version 6 (as of 2022), Studio One offers a customizable user interface as well as improved mixing capabilities.
Its new Smart Templates allow easy setup for basic procedures, such as mixing, editing, mastering, and live performances, or for quickly preparing for an instrument or podcast.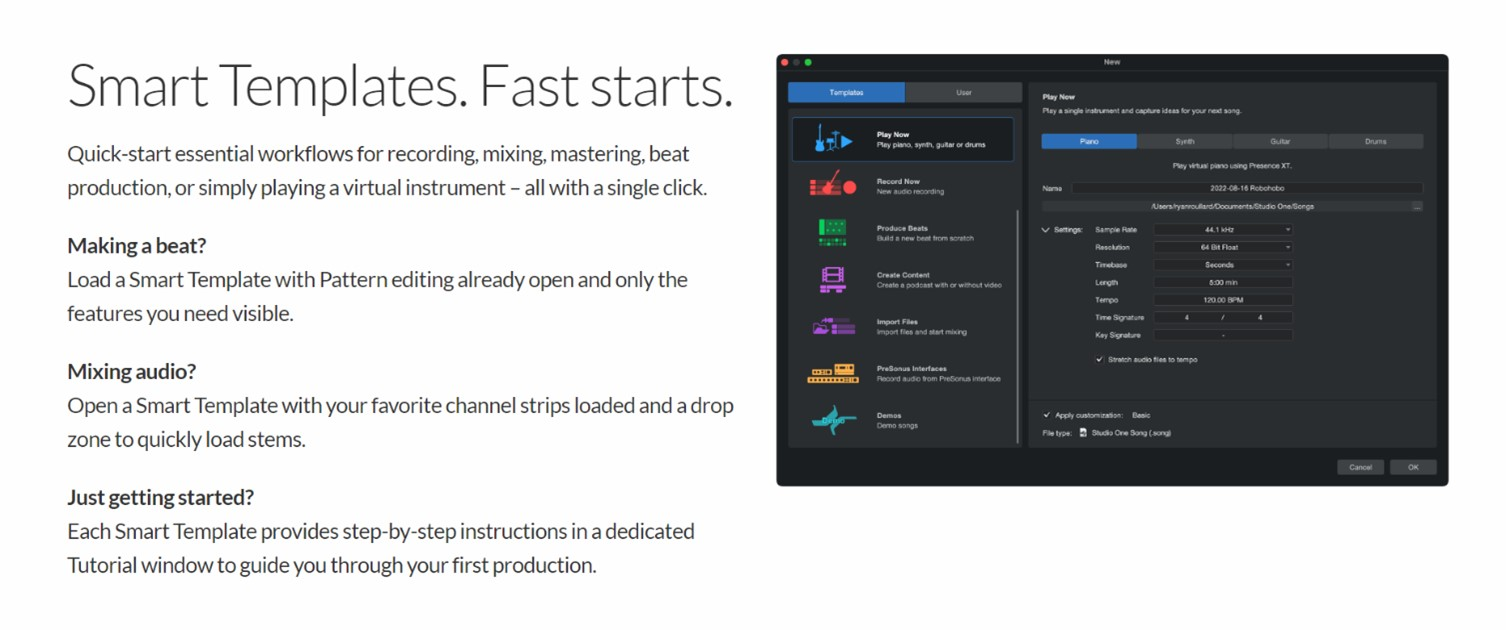 Where Studio One really shines, however, is its workflow: versatile and user-friendly, including features like chord detection, video editing, and live performance tools.

Studio One has gained a reputation as one of the most flexible DAWs for its efficient workflows.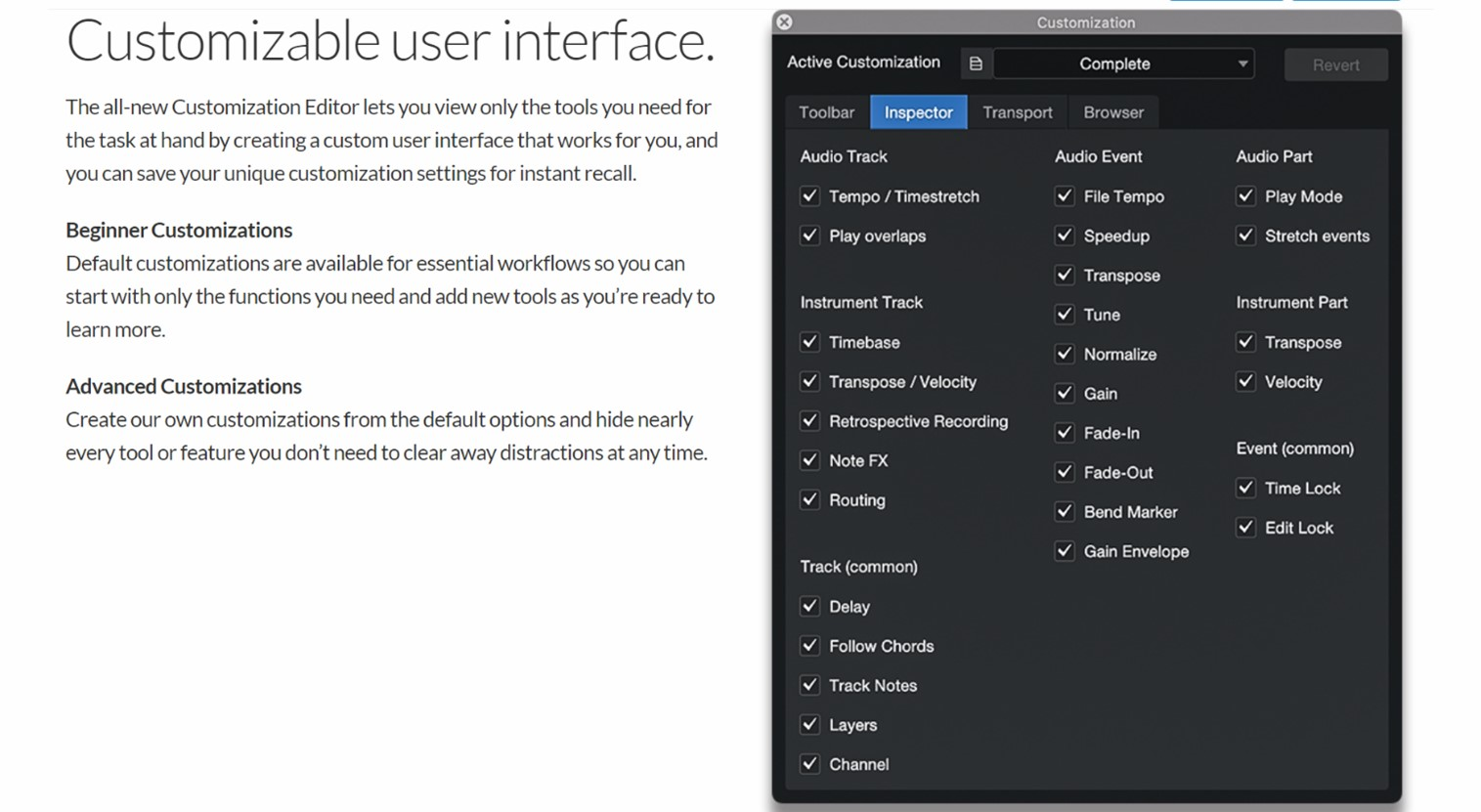 Some of the improvements that ship with version 6 include:
Integrate lyrics into scores, songs, and live performances using a new Global Lyrics Track
Drag-and-drop video files into timelines using a new Global Video Track that can hold unlimited video clips
Track presets to store track and channel parameters for convenient recall
New and updated plug-ins, including EQ, de-esser, vocoder, auto filters, and modulation controllers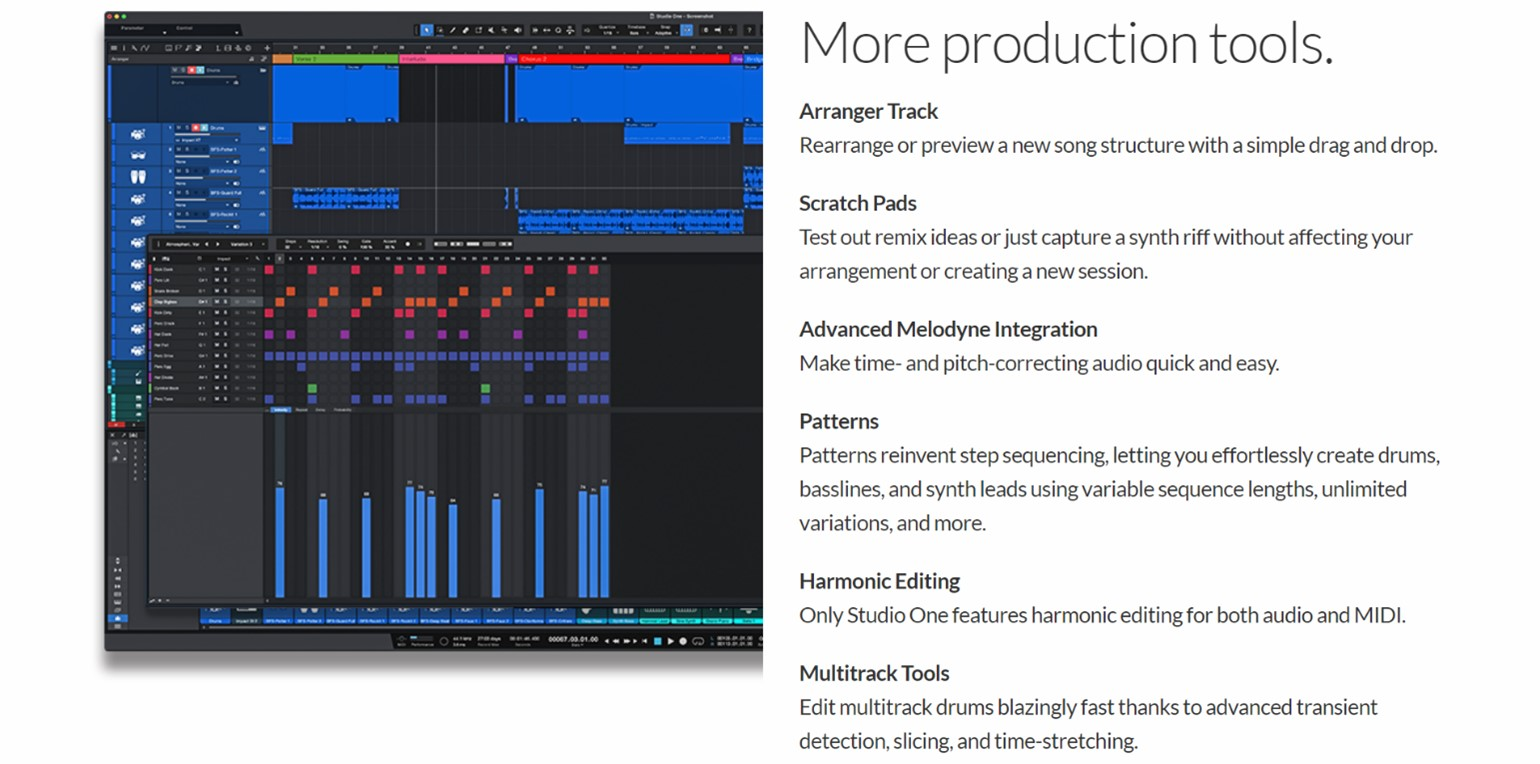 From its relatively humble beginnings, Studio One has become a formidable contender in the competitive DAW space.
Studio One's versatility and efficiency make it a powerful audio editor that balances functionality with ease of use, making it one of the most popular audio editing tools for both amateurs and professionals alike.
Key Features—Prime/Artist/Professional
unlimited tracks (all versions)
32-bit/32-bit/64-bit audio engine
Pros
Fast and convenient workflow for recording, composition, and mixing
Live performance features
Useful mastering facilities
Cons
Interface and mix console can appear cluttered
Limited instrument library
Can't print sheet music with the (new) score editor
Relatively memory-hungry
Pricing—Prime/Artist/Professional
Steinberg Cubase
Steinberg has been creating some of the best audio editing software available since the mid-1980s and Cubase is their premium offer.

The version released in 2022 (version 12) is a sophisticated and flexible audio editor, packed with new features and a new way of access—an eLicense rather than the (rather cumbersome) physical dongle used in previous versions.
Installation can be messy, however, as you'll need to use the complicated Steinberg Download Assistant to get all of the content.

There are 5 versions of Cubase now on offer: LE, AI, Elements, Artist, and Pro.
LE and AI are free, although AI is only available with certain Steinberg and Yamaha product purchases.
Elements, Artist, and Pro are paid versions.
Cubase is superb for MIDI composition using virtual synthesizers and is also an excellent audio editor with superior post-production and mixing capabilities.
Cubase's features include (some only being available with the Artist or Pro versions):
Automatic detection and mapping of MIDI controllers
Automatic detection of the notes and timing of chord changes
Flexible and versatile effects modulation
Easy auto-tune and pitch quantization (using VariAudio) and non-destructive timing corrections
Incorporation of multiple video tracks for syncing with audio
High-quality VSTs including comprehensive drum production tools
Cubase is an extensive and powerful audio editing software suite with a stellar history, although it may be a little daunting for newcomers.
For those willing to learn their way around it, however, Cubase offers an exceptional audio editing and mixing environment, and perhaps the best MIDI production tools available in any audio editing software today.
Key Features—LE/AI/Elements/Artist/Pro
8/16/24/32/256 physical inputs & outputs
48/96/136/unlimited/unlimited audio, instrument, and MIDI tracks
23/28/45/77/99 audio and MIDI effect plug-ins
64-bit audio engine with 192 kHz resolution
Pros
Responsive and robust audio engine and plug-ins
Excellent support for editing and automation
Exceptional mixer
Cons
Relatively expensive for the Pro version
Messy installation
Pricing—LE/AI/Elements/Artist/Pro
Free/Free/$99/$329/$579 USD
Conclusion
If you're looking for the best audio editing software for your podcast, audio, or video projects, and you use a Windows platform, then we've got you covered in this post.
From professional audio editing software packages to more specialized and limited offers, the audio editing software that we've looked at will give you studio-quality results.
And you can enhance your audio quality with excellent third-party plug-ins like those available from CrumplePop.
So, getting outstanding audio results is easy, using one of the audio editors that we've covered.
All that you need to do is grab the audio editing software that best meets your needs and get busy!