Big News from CrumplePop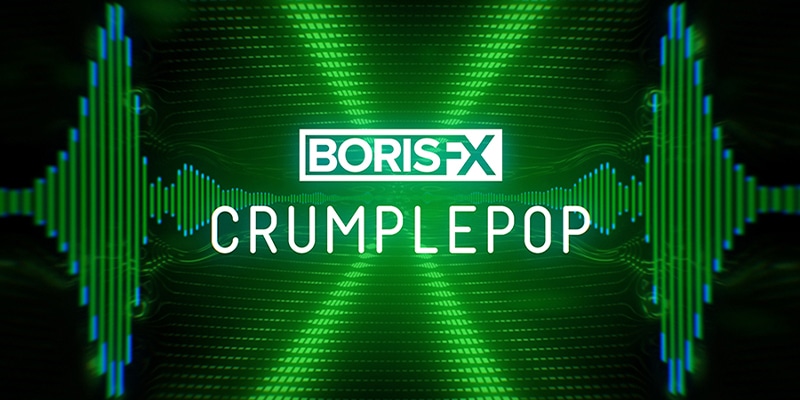 Today we have a very big announcement: CrumplePop is merging with Boris FX. If you use CrumplePop AI audio plugins on your video and podcast projects, this means that everything is about to get better. Your CrumplePop plugins will continue to work without any interruption, and going forward you'll see more features, more tools, and more tutorials.
CrumplePop got started in 2009, back when video and audio production looked pretty different.  When we started making plugins, it was still common to go get coffee (or lunch) while you waited for a render to finish.  Over the years, we've made a lot of plugins and heard from thousands of video and audio editors.  For those of you who have been with us since the beginning – thank you. Rest assured, we are not going anywhere. The team is joining the Boris FX family, and we are excited to have found a home for CrumplePop for many years to come.
Our aim has always been to make tools that help creators create. Starting today, we'll be able to do that a whole lot more effectively.
Boris FX is — and has been for a long time — the leader in VFX and workflow solutions for film and video. By joining forces with Boris FX, the CrumplePop team will be able to accelerate its work on audio AI and bring new tools to market more quickly. We'll also be able to explore the edges of what's possible with AI audio technology, and translate this into new product categories.
To celebrate our news, we are happy to offer Boris FX CrumplePop at 25% off for a limited time only. Make sure to use code BORISFX at checkout. Also, join us on live on Tuesday, April 11th at 2pm ET at borisfxlive.com. We will be chatting with Boris Yamnitsky, John-Paul Smith, and Ben Brownlee from Boris FX about all things plugins. Stop by and say hello!
We're very excited about what we'll be able to bring you next.
– Gabe, Jed, Patrick and the CrumplePop team