Free Plugins for Pro Tools: 20 Tools and Effects That Can Improve Your Audio Production
---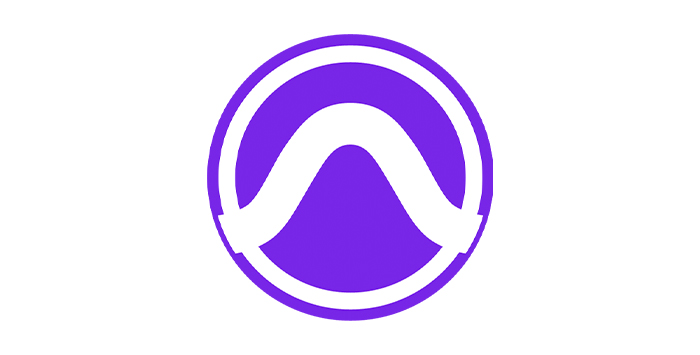 Pro Tools is one of the most respected names in the music industry when it comes to digital audio workstations (DAWs). It's a powerful piece of software that allows producers to get the very best out of anything they have recorded.
However, while other DAWs such as Audacity may be free, Pro Tools is not. As the software works on a subscription model, this can be expensive for some people.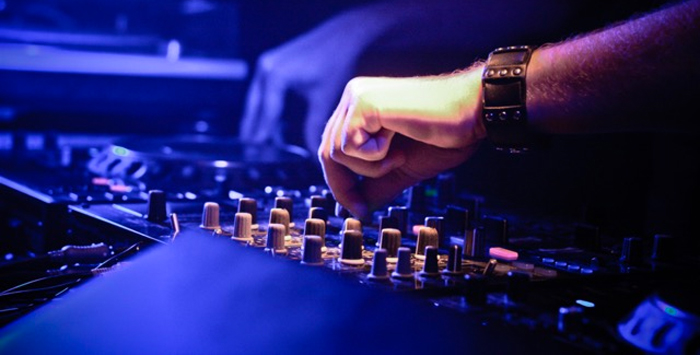 So knowing where you can get good, free tools that can really level up your production ability is to everyone's advantage.
And with several different categories of plug-ins, there's plenty for everyone who wants to keep a few extra bucks in their pocket while expanding the range of what they can do with Pro Tools.
Save money and get great production plug-ins at the same time!
Free Pro Tools Plugins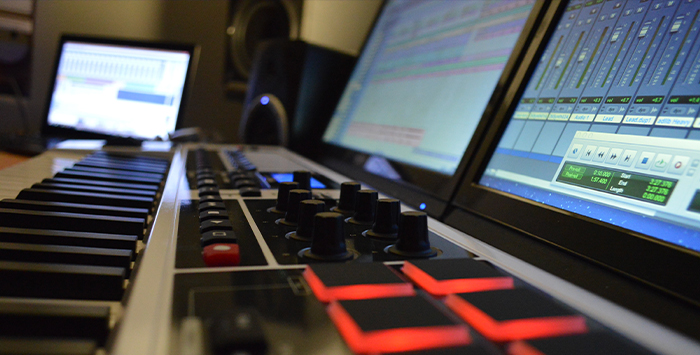 Each of our plug-in selections has been broken down into different categories to make it easier to find what you're looking for. And of course, all of these plug-ins are completely free.
2 Free Restoration Plugins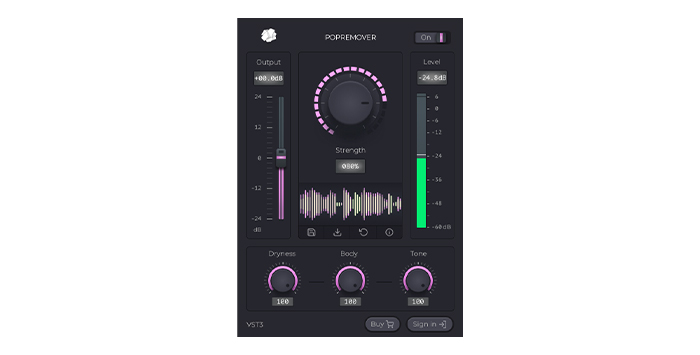 The CrumplePop range of plugins represents some of the best-quality plugins available on the market. Whatever state your audio is in, there will be a way of fixing it, repairing it, or improving it with CrumplePop.
Both RustleRemover and PopRemover are free once you have downloaded the trial version. Both of these plugins use intelligent AI to remove clothes rustle from microphones and pops, clicks, and plosives from recordings.
The quality of both plugins is extremely high and the results are impressive. They're simple and straightforward to use and work seamlessly with ProTools. If you need the very best in audio restoration, you can't go wrong with CrumplePop
Hear it for yourself
CrumplePop removes noise and boosts your vocal quality. Toggle it on/off to hear the difference.
Try CrumplePop Free
4 Free Metering Plugins
6 Free Dynamics Plugins
3 Free Amp Simulations Plugins
Shattered Glass Code Red Free

A lovely retro look greets you when you launch Shattered Glass's Code Red Free. It's a classic look for a classic sound — this plug-in simulates 60s British all-tube amps, bringing warmth and character to any guitar recording.

There's a bass boost feature and parallel processing allows the blending of wet and dry signals to achieve the best results.

There are also four processing modes, which consist of Mono, Stereo, Mid-Sides, and Linked Stereo to explore stereo width with. 

For a completely free plug-in that creates a classic 60s sound, you really can't go wrong with Code Red Free.

Ignite Amps

Ignite Amps provide a range of amp simulation plug-ins. Both classic and digital emulators are available to ensure you have an amp type for any situation. For any budding guitarist, there's more than enough to get stuck into.

The Anvil is a great place to start, a tube preamp for guitar. It features three different channels — clean, rhythm, and lead — so you can adapt your sound. And there are separate tonestack controls, so you can keep things as versatile as possible.

However, it's not just guitarists who are also catered to. The NadIR amp is a great choice if you play either bass or guitar, as both are supported.  

There's also the SHB-1 for bass players, which provides simple, intuitive controls and produces results any bass player would be proud of.

Exploring the range of amps Ignite has will keep any producer happy for hours. And, while these are free plugins, they do also accept donations. So if you have a few bucks to spare and enjoy their products then you can help support them.  

Bx RockRack

RockRack, available from the Plugin Alliance, is now on its third version and it's easy to see why it maintains its popularity. It's an extremely accurate amp model and can provide all the grunt, crunch, and power that anyone could need. 

There are different amps contained within a single plug-in, so there's plenty of scope for you to experiment with different sounds and approaches. 

Rock Rack is amazing just as amplifiers but there's also plenty of onboard sound customizations, so you can add some vintage delay, indulge in some EQing – all within the same plug-in. 

There's a preset toolbar that can be fully automated as well, so if you're just beginning to get to grips with the settings you can experiment with the presets before having to figure everything else for yourself.

So if you want to really stretch what your Pro Tools amp plug-ins can do, Rock Rack is a great place to start. It's worth noting that though the initial bundle is free, the full bundle is paid for. But the free plugins are so good, you may never want to move on!
5 Free Virtual Instruments Plugins
Other Great Plugins with a Free Version
Because sometimes, not all free plugins fits into a neat category!
Izotope Vinyl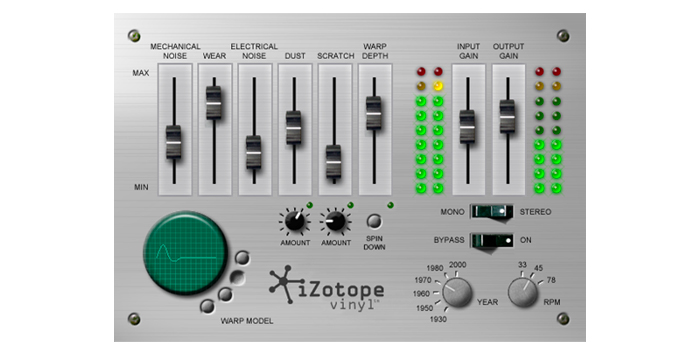 Love that vintage vinyl sound but need to recreate it digitally? Then Izotope Vinyl is the plug-in for you.
Any and all vintage sound can be generated from the Vinyl plug-in, and the more character you want to add the more you can add.
Increase the amount of simulated dust, scratches, or mechanical noise depending on whether you want to recreate something from an old 78LP or an 80s 12-inch (and plenty more, of course!). There's even a knob to help you choose your year, and each individual component can be increased or decreased with a simple slider.
Izotope Vinyl has been around for a long time and that's for one simple reason — it's great at what it does!
Izotope Vocal Doubler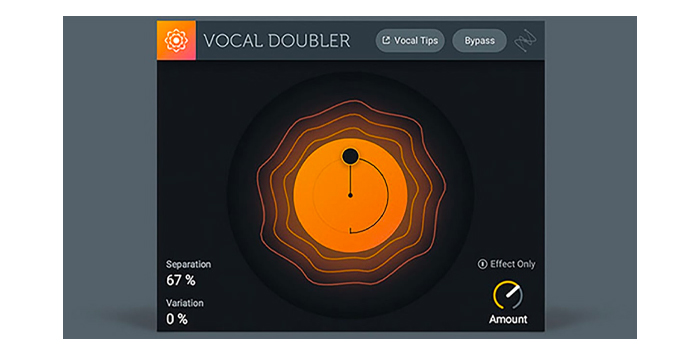 Also Izotope has a vocal doubler. And as you might gather from the name, this is a plug-in that doubles any kind of vocal.
Whether you need to beef up a vocal, add some extra subtlety to it, or just want to experiment and see what happens, the vocal doubler gives you the chance to play around with your vocals in interesting new ways.
The interface is simple and clean and moving the central dial will allow you to control how much doubling effect is applied to a vocal. And that's it! Just move the dial and experiment with the effect.
For a simple, no-frills way to add weight and depth to vocal performances, the vocal doubler has you covered. It's a great way to boost your music production skills with next to no effort.
Conclusion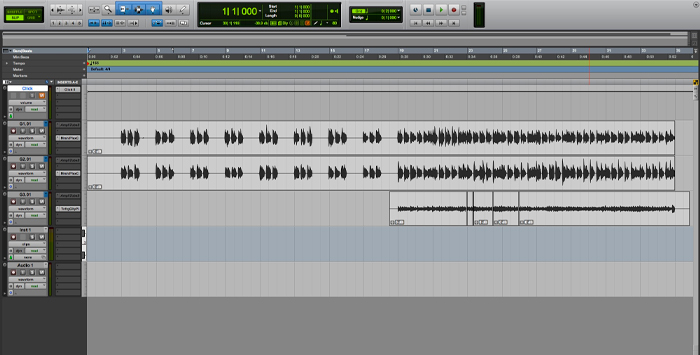 Pro Tools is a fantastic DAW to build your music and unleash your creativity. And with so many free plugins available, you need not be restricted by budget and free stuff lets you experiment away.
So get composing and get those plug-ins working for you!