How to Block Out Traffic Noise: 3 Methods for Dealing with Traffic Noise in your Recordings
---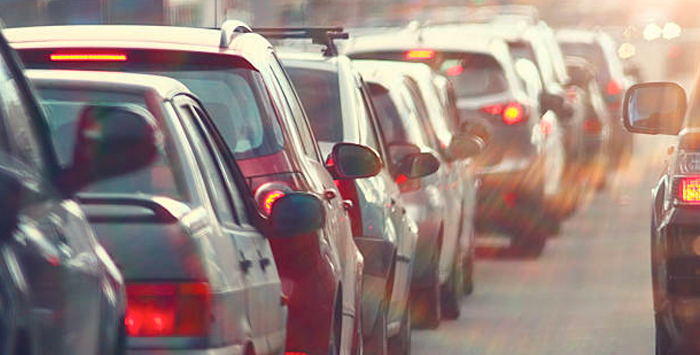 If you record at home, whether you make music or put together a podcast, chances are you have to deal with stray noise. Keeping a completely perfect, noise-free environment is challenging enough even in a professional studio, but home recording can present a whole host of sounds that need to be addressed.
And if you live in an urban or built-up area, one of the problems you are likely to have to contend with is traffic noise. It's unavoidable — traffic is just part of everyday life but it's one you want to keep off your recordings.
Whether it's the constant, low rumble of engines, the occasional siren, or the roar of a big diesel truck – it all gets in the way of what you are trying to record.
But what can be done about it? There are many different techniques and approaches to reducing traffic noise and all can help eliminate the sound of modern transport on your recordings.
How to Reduce Traffic Noise and Road Noise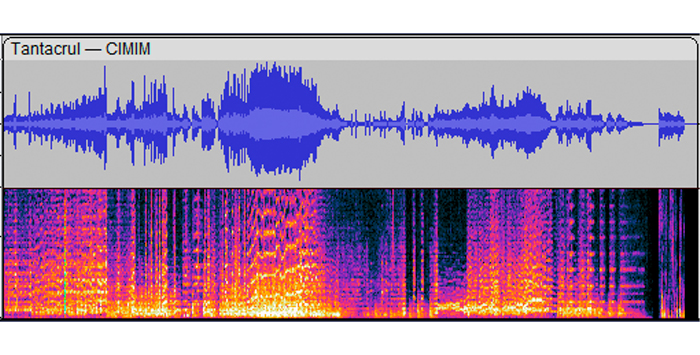 1. Software Solutions
All digital audio workstations (DAWs) will offer some form of noise reduction. This can be as simple as a noise gate or compressor, which will effectively cut out noise below a certain threshold. This is useful if the type of traffic noise you get is consistent — the low rumble of a busy street, for example, where traffic is always flowing but doesn't necessarily vary all that much.
Some tools, such as Adobe Audition, have more sophisticated noise reduction tools to help eliminate different types of background noise which includes traffic noise. And even free software like Audacity has the ability to apply noise reduction to your tracks quickly and effectively.
These tools tend not to target one specific type of background noise, such as traffic, but will generally apply to any kind of background nose. This could be hum from equipment, noise from other things in the room, or anything. But they can still be incredibly effective at getting rid of traffic noise.
There are also third-party tools available that are specifically designed to target traffic noise and so take a more focused approach to eliminate the noise. One example is CrumplePop's TrafficRemover AI.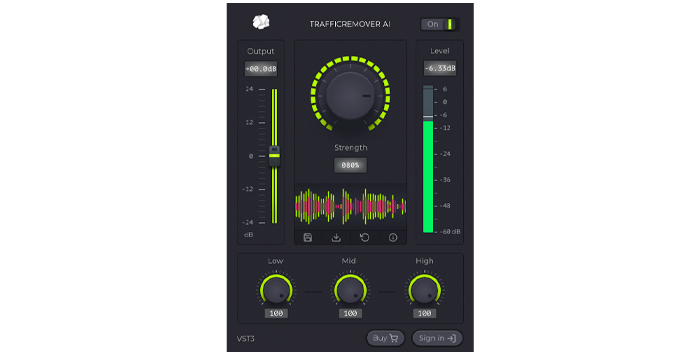 This is a simple-to-use plugin designed to target traffic noise in particular and render speech clear, clean, and free of noise. It does this automatically and is effective both at dealing with low, ambient sound as well as engine noise much closer to the recording microphone. It's also effective on recordings that have been made both indoors and outdoors. So if you are recording out in the field you can be confident that your audio will still clean up well even if you are conducting interviews next to a road.
The plug-in works with all major DAWs and video editing software and is available on both PC and Mac platforms.
Whatever software solution you use, your audio can be cleaned up and traffic noise can be effectively handled.
Hear it for yourself
CrumplePop removes noise and boosts your vocal quality. Toggle it on/off to hear the difference.
Try CrumplePop Free
2. Microphone Selection
When it comes to recording, many different microphones can help with traffic noise elimination. And choosing the right microphone can really help when it comes to eliminating traffic noise.
Microphones range in quality and price and investing in a good microphone can pay dividends when it comes to recording, After all, the better the quality of the actual recording – the less cleanup work will be needed in post-production.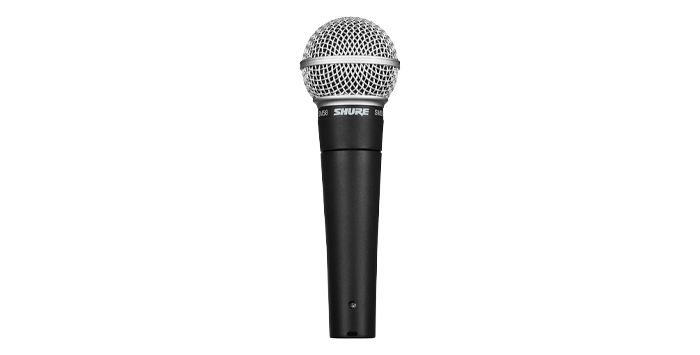 For a budget microphone, the Shure SM58 is a great choice. It's a dynamic microphone that has been around for a while but which has earned a deserved reputation as a quality piece of equipment.
The microphone features a cardioid polar pattern, so it is a directional microphone. This means it keeps focus on what is in front of it and cuts out the background nose behind it. The microphone has a solid metal body, so it's sturdy too and can take a fair degree of punishment.
The sound quality is superlative, especially in the mid-range, which makes it ideal for recording speech. With the price at $99.00, it's a very affordable solution for a high-quality microphone. If you are looking for an affordable, industry-standard microphone then the Shure SM58 is definitely one to consider.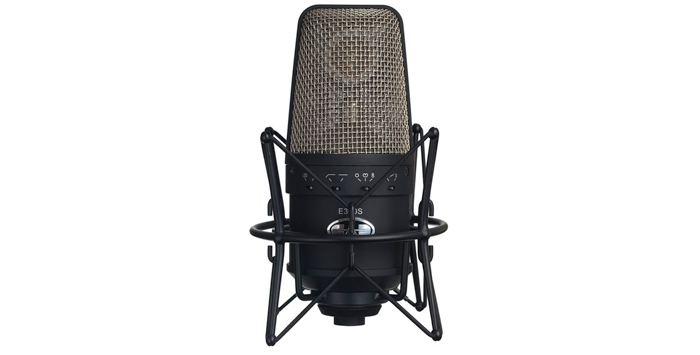 While the Shure SM58 is a great performer if you are looking for the best of the best you might want to consider the CAD Audio E300S. While it is considerably more expensive, at $499, it is a top-quality, premium piece of equipment that will easily help eliminate any traffic noise you might experience.
This is a condenser microphone and has a standard XLR connector. While the microphone has a wide frequency range of 10Hz – 18Hz its supercardiod polar pattern ensures that it only records what is directly in front of it, so there is no danger of stray traffic noise getting picked up.
The microphone features four switches on the front of its body. One is a simple on/off power switch for when the microphone is or isn't in use. One allows for a variety of polar patterns so in addition to the supecardiod, the microphone features figure-eight and omnidirectional settings as well, making it a very flexible microphone for all recording eventualities. There is also a 20dB pad, which allows you to record extremely loud audio sources which would normally cause distortion or clipping without any problem.
Finally, there is a high-pass filter, which is part of the microphone that helps with traffic noise. This filter removes low-frequency sounds, such as background traffic rumble, and ensures that the remaining signal is clear and free of any unwanted noise. The filter is extremely effective, as you would want on a professional and expensive microphone, and is well worth the investment.
The CAD Audio E300S is an expensive piece of equipment but the investment is worth it. If you want traffic noise to be a thing of the past while having the best possible recording of your voice then it is an excellent choice.
3. Soundproofing
Soundproofing isn't something that needs to be restricted to professional recording studios or rehearsal spaces. There are home soundproofing solutions that work well and can have a real impact on cutting down external noises like traffic.
Soundproofing Tiles
If you are serious about recording at home then the chances are you already know that it is important to avoid reflective surfaces like glass because they cause unwanted echo. However, if you need to go further, you can install soundproofing tiles. These will keep out traffic noise and also make your recording sound even more professional.
Foam acoustic panels are cheap, easy to install, and provide a cost-effective way of eliminating traffic noise and any other background noise you want to keep out of your recordings. Foam panels come with an NRC rating. NRC stands for Noise Reduction Coefficients and is measured on a scale of 0.0 – 1.0, with zero being no sound absorption and one absorbing all sound. As a general rule, the higher the NRC rating, the better the quality of the soundproofing is going to be.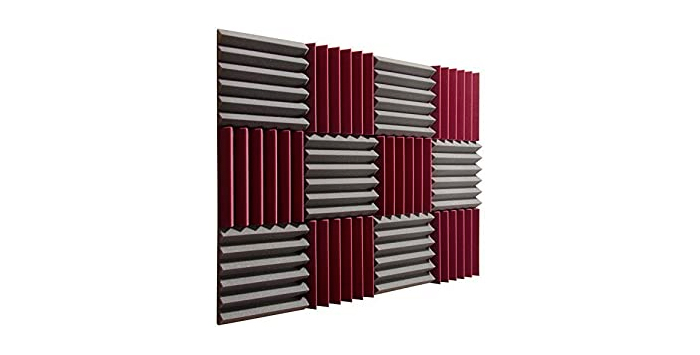 Pro Studio Acoustic Wedge foam soundproof tiles are a great choice for soundproofing. They are very light and are simple to attach to your walls. They will do a fantastic job of eliminating external sounds, such as traffic, and will also do a great job of reducing echo and other unwanted reverb in your room.
They are designed to be used in small and medium-sized rooms, so are ideal for home studios and podcasters looking to take their degree of professionalism to the next level. They have an NRC of 0.65 and are two inches thick. A 12-pack of tiles will cover 12 square feet of wall space, and $69.99 represent a good financial investment. They come in a variety of colors and two-tone selections so your home studio doesn't have to look drab and grey, though charcoal is also available as a color if you don't want anything too distracting.
For a simple, cost-effective way of reducing road noise and keeping traffic at bay, the Pro Studio Acoustic Wedges represent a great investment.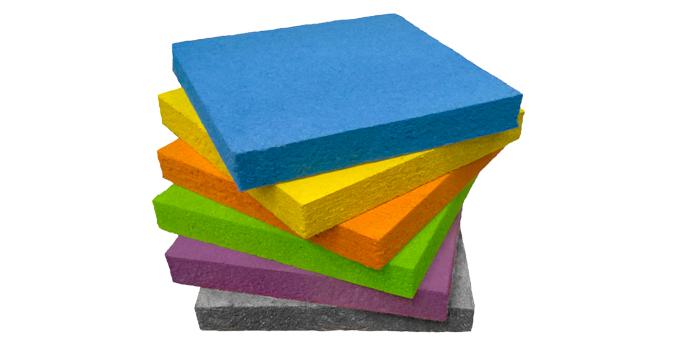 If you're looking for sound panels which not only have great performance but which are also bright and eco-friendly, then the Acousticolor acoustic panels are the ones to go for.
They have an amazing NRC rating of 0.95 so your studio will be incredibly well soundproofed from traffic or anything else — and you won't be disturbing the neighbors no matter how loud you get! The panels are slender, at just 1.5" thick but still provide excellent sound absorption.
The wide color range available means you can indulge your interior design creative side as well as your recording one and the panels are all made from recycled material so you know you are doing your bit to help save the planet as well.
These panels are ideal for medium or large rooms and come with their adhesive tape on the back, so mounting them to your walls really couldn't be easier. Prices range from $25-$67 and panel sizes can range from 1' x 1' to 2' x 4'.
If you really want the best acoustic tiles for your home studio then Acousticolor is the way to go.
Soundproofing Curtains
If covering your walls in soundproofing tiles is too expensive, or simply impractical, another way of cutting out traffic noise is to buy a pair of soundproofing curtains.
Soundproof curtains are a very economical way of reducing traffic noise and because they are curtains they are simple to install and can make a real difference to the amount of traffic noise that you pick up. In addition, these thick curtains will, of course, also help to reduce echo from windows which is another added advantage.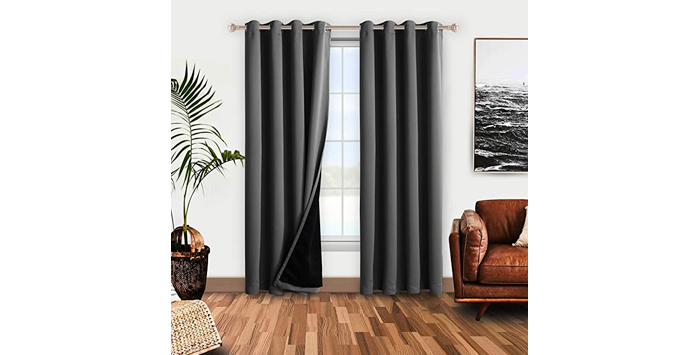 The Wontex 100% Blackout curtains are a good choice for a simple, no-fuss pair of soundproofing curtains. Available from $46.99 (depending on style and size), they feature a three-layer design which really cuts down exterior noise.
Being blackout curtains they will obviously make the room a lot darker too! But their acoustic deadening properties will make a difference to any home recording studio.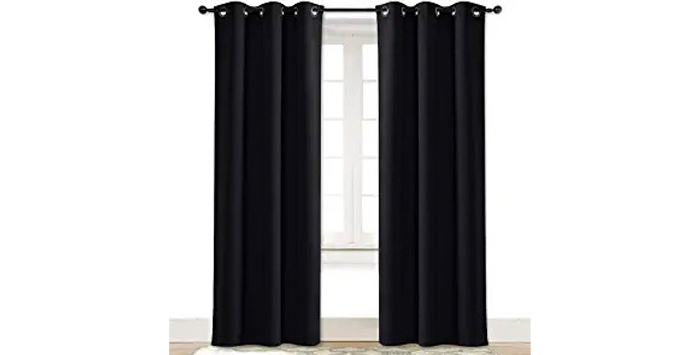 If you are looking for a pair of soundproofing curtains which are even more budget-friendly, you might want to consider the Nicetown Soundproof Curtains. At just $17.45 they provide an extremely economical way to begin your soundproofing journey and keep traffic noise at bay.
But even though these are inexpensive curtains they still perform great when it comes to cutting out background noise. Traffic will be notably reduced and the curtains have a pleasing, high-quality finish that belies their low price. These are also three-layer and will help cut out high-frequency noise as well as lower noises such as traffic.
These soundproofing curtains are sold individually, rather than as a pair, so you can be flexible in your purchasing choices. If you are looking for an entry-level purchase to reduce noise these make a great choice.
Conclusion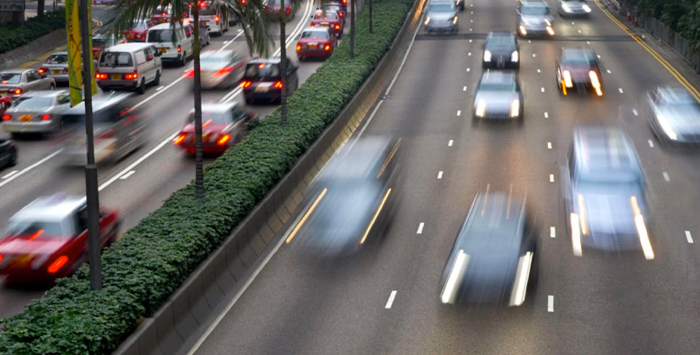 Traffic noise is simply one of the curses of modern life — we all like to get around but the cost is potentially unwanted noise on your recordings.
There are a variety of solutions to getting rid of traffic noise, both in terms of prevention and post-production. But whichever approach you take, you can be confident that traffic noise need no longer disturb you — or your listeners!