Smartphone Video Production: iPhone 13 vs Samsung s21 vs Pixel 6
Video making is a delicate art. While much of it depends on the skill of the video maker, the rest is carried by the quality of your camera and other hardware. Yet in recent years, we've seen massive growth in mobile filmmaking and professional smartphone video production.
Nowadays, you can get a high-quality professional video for every frame you shoot of your own videos, whether it's a TikTok to share with your friends, a YouTube video, or an amateur feature film.
Camera performance has been the battleground for the giants of the smartphone industry for the past few years. Cameras are a big deal when buying a phone, so much so that there's often a correlation between the price of a phone and its camera quality. Certain iterations of modern smartphones seem to differ only in camera performance.
Can a Smartphone Be Used As a Professional Video Camera?
Today, the best smartphones are advanced enough to rival professional cameras. This coincides with social media apps being dominated by video content, with 50 million hours of video uploaded every day.
If you intend to get involved in professional video production of any kind, then a good-quality camera is a must.
There are dozens of competing brands on the market today, with many claiming to be the best smartphone camera. These smartphones aren't cheap, so picking the right one for shooting video can get especially difficult.
In this guide, we'll compare three smartphones currently leading the market for their camera excellence: Google Pixel 6, Apple iPhone 13, and Samsung Galaxy S21.
Key specs
Pixel 6

iPhone 13

Galaxy S21

Main camera

50 MP | f/1.85 | 1/1.31" | 1.2 µm | 82° FoV

LDAF | OIS

12 MP | f/1.6 | 1/1.9″ | 1.7 µm

Dual Pixel AF | sensor-shift OIS

12 MP | f/1.8 | 1/1.76″ | 1.8 µm | 79° FOV

Dual Pixel AF | OIS

Ultra-wide camera

12 MP | f/2.2 | 1.25 µm | 114° FOV

12 MP | f/2.4 | 1 µm | 120° FoV

12 MP | f/2.2 | 1.4 µm | 120° FoV

Selfie camera

8 MP | f/2.0 | 1.12 µm | 84° FoV

12 MP | f/2.2 | 1/3.6″ | 120° FoV

10 MP | f/2.2 | 1,22 µm | 80° FoV

Dual Pixel AF

Video

4K at 60 FPS

1080p at 60 FPS

Front: 1080p at 30 FPS

4K at 60 FPS

1080p at 240 FPS

720p at 30 FPS

Front: 4K at 60 FPS

8K at 24 FPS

4K at 60 FPS

1080p at 240 FPS

720p at 960 FPS

Front Face: 1080p at 30 FPS

Price (128gb)

$599

$799

$799
Pixel 6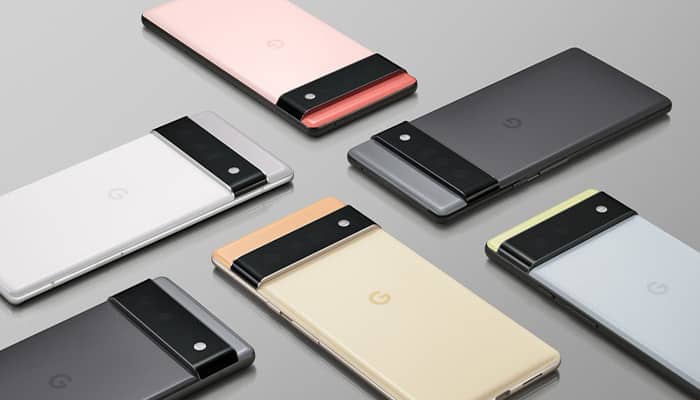 Google Pixel 6 – $599
Most smartphone brands find themselves in the shadows of Apple and Samsung, but Google has made themselves heard with their line of Pixel phones that produce stunning pro video quality and the premium Android experience.
The Google Pixel 6 features a 50MP main camera and a 12MP ultra-wide camera. It can shoot video up to 4K and 60fps with its main camera, or 4K and 30fps with the ultrawide. It also features an 8MP selfie camera. This front camera, however, can only record in 1080p at 30fps & 60fps, unlike the iPhone which can do at least 4k.
As usual, the Google Pixel pays careful attention to detail. Video exposure is accurate, dynamic range is superb, and colors are lively but not overly so. It produces fine, crisp footage with a characteristically sharpened (perhaps oversharpened) finish.
The ultrawide's 4K capture is not as wide as that of the opposition but is equally impressive, delivering a great match in colors and dynamic range to the main camera. The ultra-wide video is sharp and detailed, albeit slightly less crisp than that of the iPhone 13 and the Galaxy S21.
In low light, the main camera does a really good job. The video content is often better than what the other cameras can do in similar conditions and captures very good detail in the worst lit parts of a room.
It also has the best nighttime performance of these smartphones. The only downside, nighttime video is not a perfected technology, and the Pixel suffers from the same greenish tint that plagues other phone cameras that offer this feature. However, the Pixel offers sharper footage with more detail. The Pixel also has a larger screen many professionals may find appealing.
The Pixel has an easier tap-to-focus and better performing autofocus than both the Samsung and iPhone. It also performs better when used to video subjects up-close.
There's an 'Active' mode, for shooting heavy movement, which uses the ultrawide camera only. It only shoots at 1030p at 30fps, but it pays great attention to action detail.
The Pixel 6 doesn't have a telephoto camera, so there's no optical zoom, but it offers up to 7x digital zoom. It's not as good a feature as what the other smartphones offer, however, and there's some edge blurring when you zoom into video frames.
Its slow-motion feature is on par with the iPhone but less impressive than the s21 as it maxes out at 240fps.
The Pixel 6 has excellent stabilization, so you can shoot handheld without having to worry about shaky footage. It has video stabilization as a toggle in settings and a stabilization mode selector right in the viewfinder.
The main and ultra-wide cameras produce very stable clips with a well-ironed-out walking-induced shake, smooth pans, and virtually still recording when just pointing the smartphone somewhere.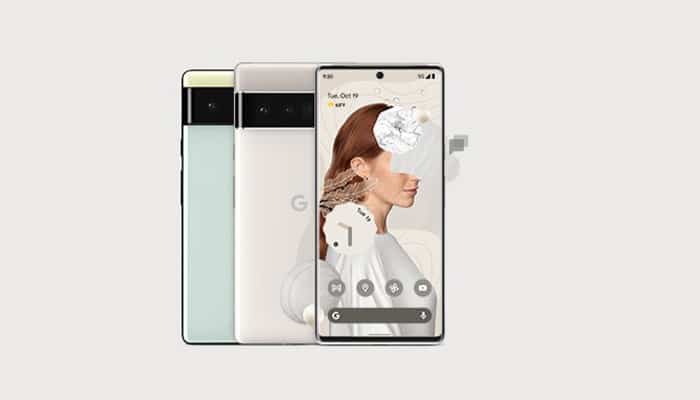 There were a few complaints about the camera's software after its rollout, but Google released a large software update in December 2021 that addressed these.
The camera UI of the Pixel is not as user-friendly and capable as the iPhone and some find difficulty navigating its features. Some have found Pixel's filming too harsh for content that requires a warm, personal touch.
There are other issues to consider such as warranty and technical support should your smartphone run awry. But, the Pixel 6 is a great mobile phone, especially for its price, that should answer all your professional video needs.
iPhone 13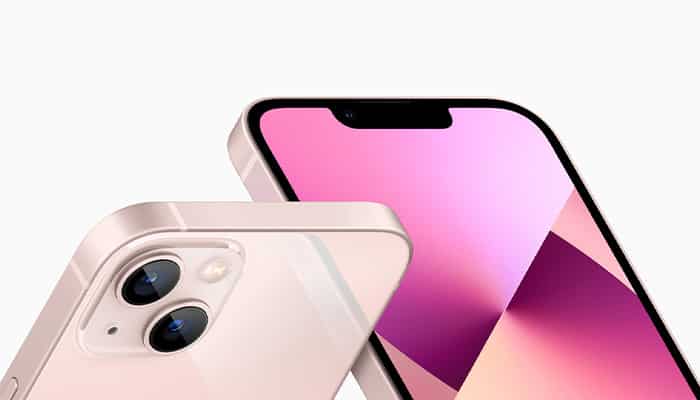 iPhone 13 – $699
On paper, the iPhone 13 and its pro version are the biggest single-camera upgrades Apple has made since their earliest mobile phones.
The iPhone 13 captures crisp videos up to 4K at 60fps with all three cameras lenses, and it can even do it simultaneously if you have the right app.
In good lighting conditions, iPhone 13 gives you exceptional video results with great attention to detail.
iPhone videos are brighter, warmer, crisper, less prone to noise, and more tonally balanced than their competition.
It is great at keeping focus and minimizing blur. But in low light conditions, its performance drops, and videos start to look underexposed.
For night-time footage, the iPhone 13's main camera does pretty well despite its light struggles. Its ultra-wide camera is slightly more coarse but still very competent.
The 13 is better for the main but the S21 has a better ultra-wide, both inferior to the Pixel.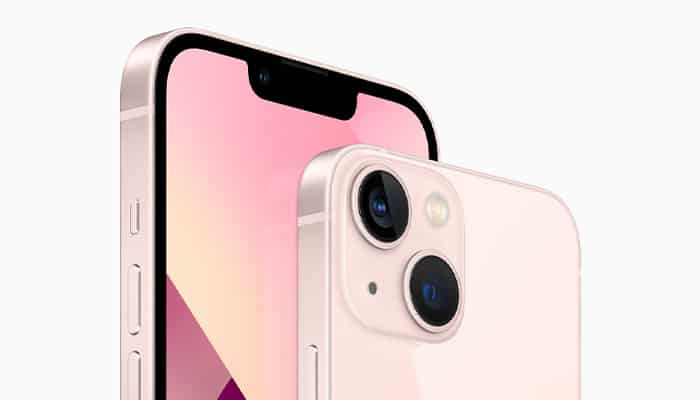 To add to its lighting struggles, the lens of the iPhone 13 tends to flare when pointed directly at a light source, leaving streaks in the footage.
The iPhone recently introduced cinematic video stabilization, a new feature for digital stabilization, which applies to all videos.
While stabilization is better than it was in previous iPhones, it's not as good as in the S21 and certainly not as good as the Pixel 6. It's also not adjustable, as you can't turn it off if you don't want it.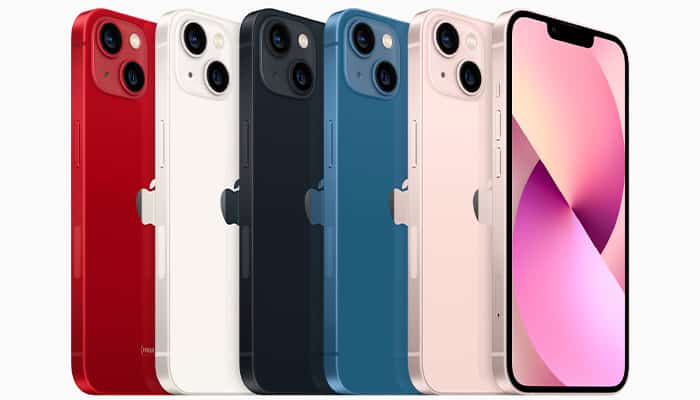 All modes, including the 4K at 60fps as well, feature an inflated dynamic range thanks to the Smart HDR.
You can capture HDR videos straight into the Dolby Vision format with up to 4K at 60fps. You can do the editing of these videos on your phone, you can upload them on YouTube, or you can send them to your friends.
The noise reduction is a bit harsh and takes some fine detail with it. You may also end up with oversaturated footage as the iPhone seems to focus on getting good-looking shots instead of color-accurate ones.
iPhone 13 has a 3x optical zoom lens which is a jump from last year's 2.5 and matches the S21. And yet, its image quality starts to fall apart immediately when you start to zoom even slightly.
The slow-mo options max out at 1080p at 240fps which is still pretty good, but not as slow as the S21.
The iPhones have always had exceptional auto-focus, and they've added cinematic videos which is not a perfect product but it's by far the best attempt the company has had at this concept.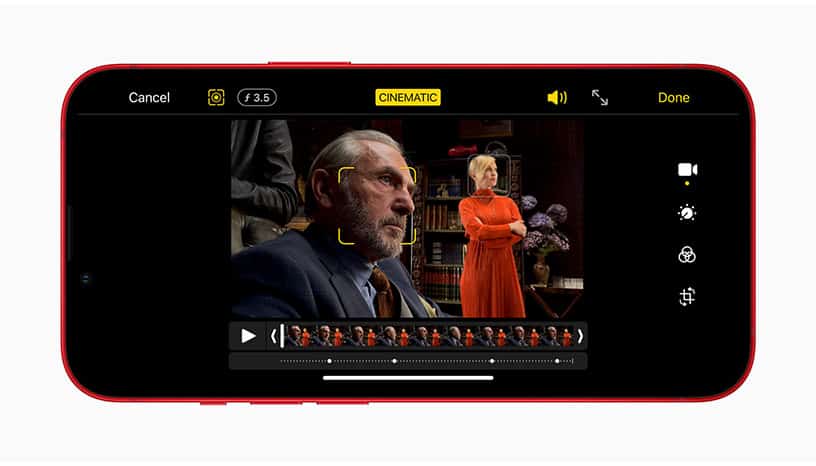 iPhone's Cinematic Mode tracks multiple points on your subject, allowing it to track more than one point of focus. This lets you seamlessly switch between different people, or elements, in the video.
Outside of camera abilities, if you're already accustomed to the Apple ecosystem then the iPhone 13 would fit seamlessly into your process. If you're not, you may find the Apple OS inflexible or unfriendly.
As a plus, apps like TikTok, Snapchat, Instagram are more optimized for the iPhone's video camera than the Pixel 6 or the S21. So, if your video was already going to end up on those platforms, it'll need fewer post-production editing.
Galaxy S21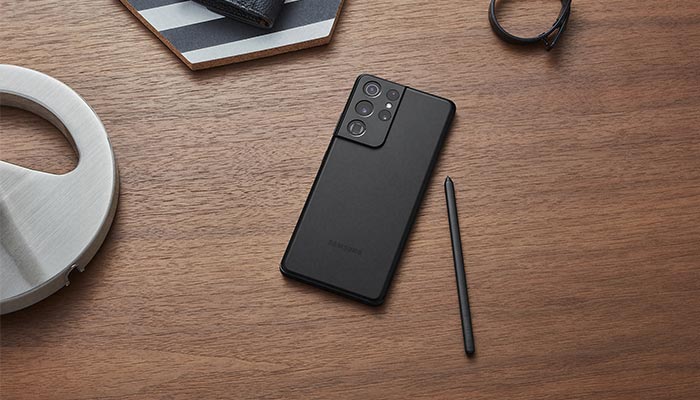 Samsung Galaxy – $799
The Galaxy S20 introduced 8K recording technology in early 2020, staking an early claim to the smartphone video production throne.
It hasn't been surpassed, but that's because very few platforms actually support 8k footage. The only real options for streaming 8K content are YouTube and Vimeo, and the number of content creators uploading in 8k is very few. That said, the Galaxy S21 features 8K recording at 24fps, and while this is a cool feature to brag about, it has very little utility and appears to be overkill. This is especially true as output is actually better overall at 4K at 60fps.
That aside, the Galaxy S21's main camera and the ultra-wide camera can produce exceptional footage at 4K at 60fps. The front camera, however, maxes out at 1080p at 30fps, just like the Pixel.
It also features a 64MP telephoto lens that gives it excellent zooming abilities.
Overall, the S21 offers production-quality footage with a soft finish and good attention to detail. It possesses an affinity for warm colors that is excellent under natural light but appears a little desaturated under more artificial lighting.
Video color is often unflattering if indoors or in low light. The image quality also tends to degrade faster when the lighting falls. Noise is quite visible in all shooting conditions, including bright outdoor light. Meanwhile, the texture remains low even in bright light.
The S21's ultra-wide camera is indeed ultra-wide, being able to accommodate more of a scene into a frame than the Pixel 6 and the iPhone 13. The S21 lets you shoot using the front and rear cameras lenses at the same time, making it easier to switch to the best shot for your video.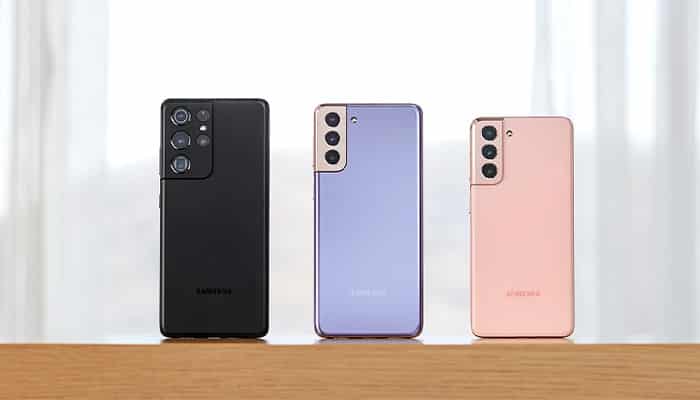 Its dynamic range is excellent, and its night mode setting is pretty decent, measuring up to the iPhone 13 but falling just short of the Pixel 6. Its ultra-wide camera is also superior to both in night mode.
Due to its telephoto lens, the S21 has a 3× hybrid zoom and a 30× optical zoom which maintain a pretty good level of detail when used.
Samsung also has the best slow-motion feature, allowing up to 720p video support at 960 fps, if you ever need to record that slowly.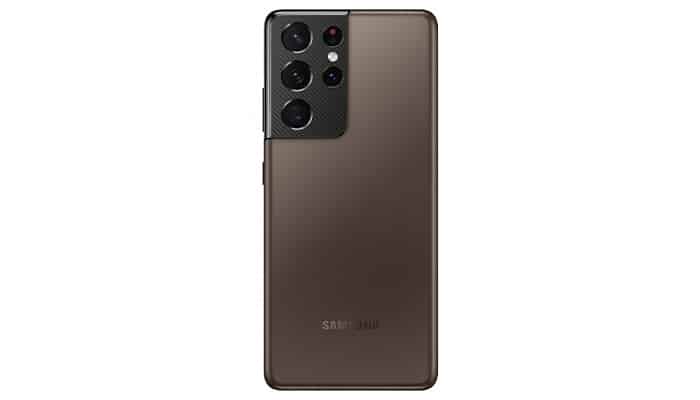 Optical image stabilization is available in all modes, and that includes 8K24 and 4K60, which is nice. Its Super Steady mode uses AI to compensate for shaky recording. It leaves room for improvement though, as video clips often show frameshift and residual motion.
The S21 has a better internal microphone sound quality than the others, which gives it an edge with amateur users.
Most mobile videographers will probably be satisfied overall with the S21's nice color and accurate exposures, despite a suboptimal amount of noise and the occasional graining.
Which Camera is Best for Smartphone Filmmaking?
So which is the best at smartphone video production? This is a tough one, as all three smartphones stand shoulder to shoulder.
The Pixel offers elite camera work for a cheaper price. The lack of a 4k selfie camera counts against it, as with the S21.
The Samsung offers great ultra-wide footage but has a few shortcomings of its own.
The iPhone 13 seems to have more of what content creators actually want.
Its warm color palette and smooth UI combined with 4k front camera recording make it a favorite for professional use. The video content you intend to film and your budget should be the tie-breaker.