After Effects vs Premiere Pro: Which Video Editing Tool is Right for Me?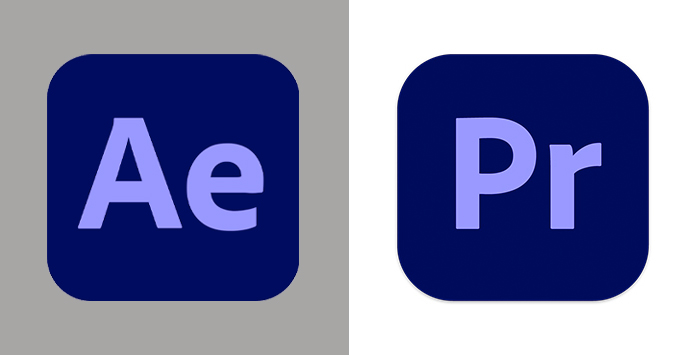 Choosing video editing software is always hard, but one thing is certain: you can't go wrong with Adobe products.
Adobe Creative Cloud should be the first thing that comes to mind when looking for creative tools, as Adobe offers two exceptional options for video editing: After Effects and Premiere Pro. Both are excellent tools that can make you stand out from other content creators and filmmakers. But which one should you use?
Let's take a look at the two Adobe video editing software options, analyze their differences, and their pros and cons.
Premiere Pro vs After Effects: What's the Difference?
Let's make things clear: Premiere Pro is a professional video editing tool, while After Effects is designed to create impressive visual effects. Their interface and workflow are quite different, so most people use just one and forget about the other.
Let's break it down a little more, delving into the characteristics of each one of these powerful tools for videomakers.
What is Adobe After Effects?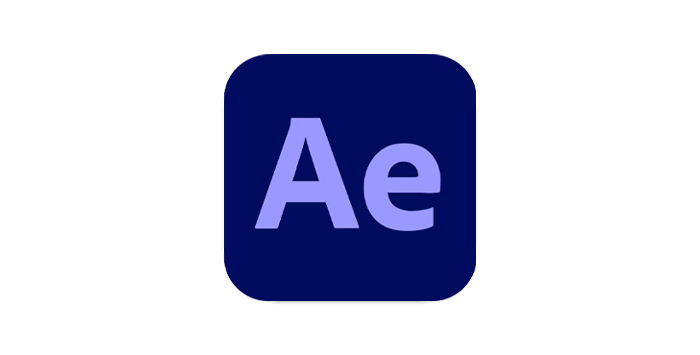 Adobe After Effects is a compositing video editing software for motion graphics, animation, and visual effects. It's one of the industry-standard video editing software that allows you to create simple animations, such as text, titles, and objects, to more elaborate tasks like character animation or 3D world-building.
With After Effects compositing tools, you can add videos and images in layers and blend them to create an immersive visual effect on your original video. Add, remove, or isolate objects from a scene, remove the background to add an otherworldly landscape, or add special effects such as light effects, fireworks, and explosions.
What makes After Effects different from other popular video editors is that you work with one clip at a time, creating multiple layers to generate special effects. If you have multiple clips and want to make a movie by joining them together, there might be better options than After Effects.
After Effects is known to be challenging to get used to, and users usually complain about the overcomplicated user interface. It might be overwhelming initially, it may take a few projects to start understanding how everything works. But once you get the basics, you'll have one of the best special effects tools in the industry at your fingertips.
Your CPU power is another thing to consider. Some users report computer crashes due to high CPU consumption when rendering.
What is Adobe Premiere Pro?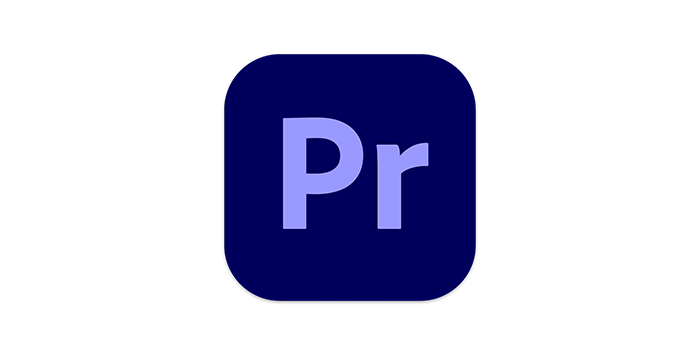 Premiere Pro is a non-linear video editor. Non-linear means editing video and audio tracks, overlapping the clips, and playing simultaneously in a sequence. Adobe Premiere Pro allows you to create movies with background music and speech or a multi-split screen video showing different video clips in the same frame.
Premiere Pro is part of the Adobe Creative Cloud suite together with After Effects, Photoshop, and many other Adobe apps that can work together to enhance your video footage.
Adobe Premiere Pro allows beginners and professionals to create a video from scratch. It's user-friendly, and the workspace is customizable to your workflow. All the essential editing tools are easy to find and understand, so you can start creating when you open Premiere Pro.
After Effects vs Premiere Pro: Head-to-Head
Even though After Effects and Premiere Pro offer similar video editing tools, they have unique features that make them stand out.
Adobe After Effects vs Premiere Pro comparison table
| | | |
| --- | --- | --- |
| Key Features | Adobe After Effects | Adobe Premiere Pro |
| Video editing tools | Basic tools: cut, trim, copy and paste. | Basic and more advanced tools for multiple video tracks. |
| Video Effects | Motion graphics, text, animation and visual effects. | Transitions, fade in and out. |
| Animation | Advanced visual effects and 2D and 3D animations. | Basic text animation and transitions. |
| Audio editing tools. | Basic effects. | Audio synchronization, noise reduction, reverb, delay, multi-track editing. |
| User Interface | Overwhelming for beginners. It can take time to get used to it. | Clean, intuitive and easy-to-use interface. Customizable workplace. |
| Workflow | You work with one single clip adding layers with effects. | You work in a non-linear sequence and multiple tracks. |
| Multi projects | Can only work on one project at a time, editing one clip. | Can work with multiple projects with multiple tracks on each sequence. |
| External VSTs | Supports third-party plug-ins; however, its workflow makes it cumbersome to use external VST. | Supports third-party VST plug-ins for both audio and video. |
| Best suited for | Animations, creating motion graphics and special effects in single clips. | Editing and arranging full-length video productions and audio editing. |
Adobe Premiere Pro and After Effects are the perfect combo for audio-visual projects. One of the best features of Adobe Creative Cloud is Dynamic Link, which allows you to connect both apps to take advantage of their best features for the same price.
Let's say you begin editing in Premiere Pro and have your sequence ready, but you want to add a motion title at the beginning. You can import your sequence and create a direct link from Premiere Pro to After Effects, allowing you to create a composition and have all changes saved in Premiere Pro.
If needed, you can work back and forth to add animated cinematics in between clips, then go back to Premiere Pro to add more audio tracks to create immersive sound effects.
After Effects: Who Is It Best Suited For?
Premiere Pro is considered an all-rounded video editor software, while After Effects is a more specialized tool that focuses on adding breathtaking special effects and animations. You might be giving up on essential tools with After Effects, but what you can achieve with After Effects is beyond Premiere Pro capabilities.
Add Special Effects
After Effects compositing tools will help you create impactful visual effects for your video sequence, bring your action scenes to life with better lighting, change objects' shapes, and add 3D elements.
Create 2D and 3D Animations
After Effects will shine in projects with 2D or 3D animations. You can create motion graphics from scratch or add media from other apps like Photoshop and animate your characters, text, and titles. If you ever wanted to create a cartoon film, cutscenes for video games, or an animated tutorial for your website, After Effects is the right tool for you.
Dynamic and Motion Titles
Animate your logo or create 3D motion text for the main title in the opening scene. Intros are eye-catching to attract the viewer to what's coming next. After Effects allows you to turn your credits scene into a more dynamic one with 3D motion text, moving graphics, or kinetic typography videos.
After Effects' Main Features
Lower third graphics and full-screen intros.
Post-production lightning effects.
Kinetic typography video tools.
Color correction effects.
Premiere Pro: Who Is It Best Suited For?
A non-linear editor like Premiere Pro is ideal for arranging all the footage you have to start building the story you want to tell, since you can import all your audio and video clips and put everything together, when you cut, trim and splice video clips.
Editing Videos in Premiere Pro Timeline
Editing videos in Premiere Pro is all about organizing your footage on the timeline and moving, copying, and cutting clips to create complex sequences that will make the final cut. Compared to After Effects, Premiere Pro is more equipped to build full-length video productions.
Fine-Tune Audio
Premiere Pro includes a more complex audio editing tool. While After Effects only allows you to work with one audio track included in the video files you import, Adobe Premiere Pro lets you drop multiple audio files in the timeline and change audio levels, pan audio to create a stereo image, and add effects like reverb, echo, and noise reduction.
Color Correction Tools
Occasionally, your footage won't be as you expected, and re-recording won't be an option. In cases where the film is darker than intended, Premiere Pro offers color correction you can apply to video tracks. After Effects allows you to fine-tune color, but the more user-friendly user interface from Premiere Pro makes it more accessible to do it there.
Premiere Pro's Main Features
Premiere Pro vs After Effects: Final Thoughts
I hope this article clarifies the differences between these two great tools for filmmakers.
It all comes down to your needs and which app will help you achieve it faster and with the best quality. So, more than being a battle between Adobe After Effects and Premiere Pro is more about how they can work together to make the post-production process stress-free.
Good luck!