Final Cut Pro vs Premiere Pro: 10 Factors to Consider
---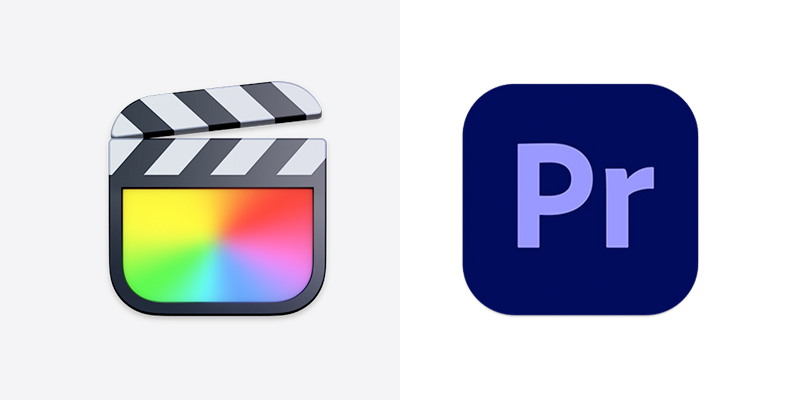 When it comes to video editing, two names really stand out. Final Cut Pro and Adobe Premiere Pro are both very well-known names in video editing circles and both have their strengths and weaknesses.
The question is – which comes out best? After all, they are both excellent video editing software packages and both are great at what they do. So let's compare them head-to-head and see which reigns supreme.
Final Cut Pro vs Premiere Pro: Detailed Comparison Table
Below is a detailed comparison table for Adobe Premiere Pro vs Final Cut Pro.
| | | |
| --- | --- | --- |
| | Final Cut Pro | Adobe Premiere Pro |
| Cost | $299.99 Perpetual License | $20.99 |
| Platform | Mac Only | Windows / Mac |
| Update | Intermittent via Apple, though much improved | Regular, Dependable |
| Supporting Applications | None | Integrates with Adobe Creative Cloud |
| Offline Editing | Yes | No |
| Rendering | Fast | Slow |
| Used By | Home Users, Some Professionals | Industry, Commercial |
| Visual Effects | Yes | No |
Main Video Editing Features
1. Cost
Let's start with the part of the comparison that's easiest to see clearly — the price.
Apple offers a perpetual license for Final Cut Pro for a one-time cost of $299.99 from the Mac App Store. That includes updates, software patches, and so on as you would expect. For a powerful video editor, it's a reasonable amount considering what Final Cut Pro is capable of. However, it's also a chunk of change to find all at once, and Apple doesn't offer any other method other than a full, up-front payment.
Adobe Premiere Pro offers a monthly subscription for $20.99 from their website. That's a pretty low entry price, but depending on how long you want to use the software it could end up costing considerably more since it's a rolling subscription.
Premiere Pro is also available as part of Adobe's Creative Cloud All Apps package for $54.99, which includes other Adobe creative software such as Photoshop, Illustrator, and Adobe Audition.
Both represent good value for your money, but your choice may depend on how much flexibility you require around payment methods.
2. System Requirements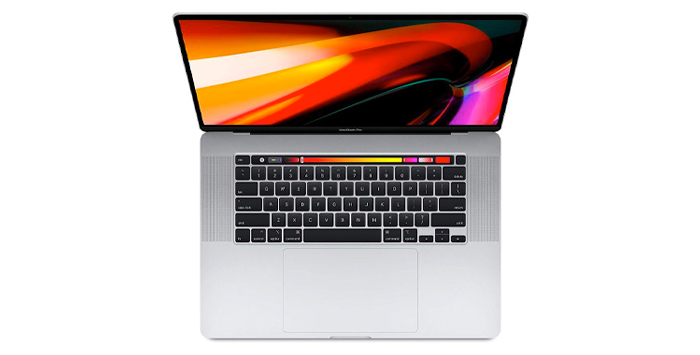 Given that both video editor packages are very powerful it will come as no surprise to discover that both need powerful systems to run on.
For Adobe Premiere Pro, you need a minimum of 8 GB RAM, 2 GB of GPU, and at least 8 GB of hard drive space alongside any storage you need for your actual video. You will also require a monitor that runs at a minimum resolution of 1280 x 800 and a compatible sound card. Premiere Pro will run on either Windows or macOS.
When it comes to Final Cut Pro, the most obvious requirement you need is a Mac — Final Cut Pro does not have a Windows version. In addition, you need to be running at least macOS 10.14.16 and require 4GB RAM minimum. You will also require a metal-capable graphics card, at least 1 GB of VRAM, and 4 GB of hard drive space in addition to media storage.
It's also worth noting that with Adobe Premiere Pro you must have an active internet connection — you can't edit offline with it. Final Cut Pro does support offline editing.
It should be noted that both of these are the bare minimum requirements for the software to run. The more RAM, storage space, and graphics processing capabilities you have the better — video editing takes a lot out of your system and when it comes to what hardware video editors need, bigger is better.
3. Supported Formats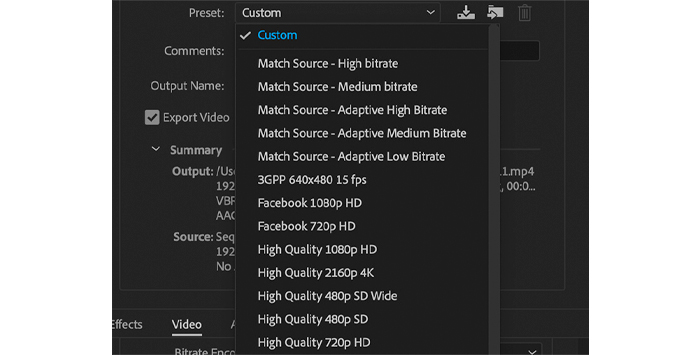 When it comes to supporting different formats, both packages perform extremely well. Premiere Pro has over 40 different formats for audio, video, and still image editing so basically there's not much you can throw at it that it can't handle.
Final Cut Pro X supports Apple's newest formats, as you would expect, as well as all the usual formats as well. Final Cut Pro also supports the importing and exporting of XLM files.
Both Final Cut Pro and Premiere Pro support the RAW camera formats and can easily import from Panasonic, Sony, Canon, and ARRI cameras, among others.
Format-wise, there's very little difference between Final Cut Pro and Adobe Premiere Pro. Both handle pretty much anything you are likely to come across with aplomb.
4. Audio Editing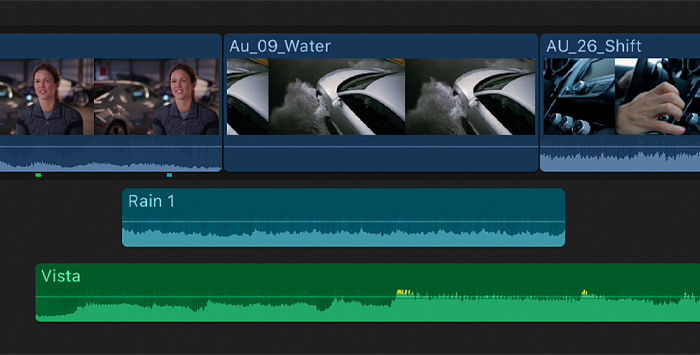 While video editing is of course crucial to software that is, after all, designed to do that, one should never overlook the importance of audio when it comes to putting your video projects together.
Adobe Premiere Pro's built-in audio editing includes a range of standard tools, including VU meters for checking levels (which can be resized, a handy little extra), clip indicators, panning controls, and so forth. 5.1 surround sound is supported, and you can define your audio clip as mono, stereo, or adaptive as well.
However, audio editing is one of the places that Final Cut Pro scores over the competition. There are plenty of tools for dealing with issues such as hum, peaks, clipping, and Final Cut Pro can deal with these automatically, or you can get your hands dirty and make manual adjustments. There's also a surround-sound mixer, 5.1 surround sound is supported, and there's a built-in equalizer that goes up to 31 bands. There are also over 1300 sound effects available all royalty-free.
Premiere Pro supports VST3 plug-ins and Final Cut Pro supports Apple's AU plug-in format. That means that CrumplePop's own range of audio restoration plug-ins will work with both pieces of software.
When it comes to native audio, though, Final Cut Pro takes the lead.
5. Color Tools and Color Correction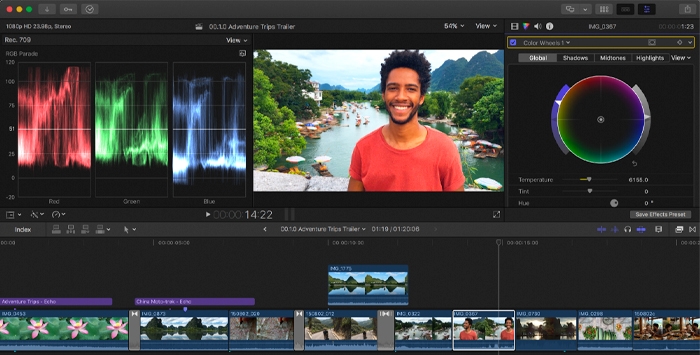 Color correction and color tools are incredibly important when it comes to your video editor and can make the difference between your footage looking fantastic or flat and dull. So it's really important that the color tools for any video editing software are up to scratch.
In this, Adobe Premiere Pro is a serious contender. It has some of the best color grading and color correction tools in the business — it's one of the reasons the software is industry-standard. There's loads of tone and color controls and of course, it integrates perfectly with other Adobe products, most notably After Effects if you want to add some VFX to your footage (though this does require a separate subscription).
Adobe Premiere Pro also has lots of different film looks which can be applied, and adjusting settings like contrast, shadows, highlights, and white and black points are all powerful and easy to control. There's also a dedicated workspace for color editing.
Still, Final Cut Pro is no slouch when it comes to color correction tools either. At long last, Apple has added a color wheel, which is pretty standard in most video editing packages but they've taken ages to arrive in Final Cut Pro. And now that they have arrived they're a great addition, simple to use but extremely powerful.
Final Cut Pro now also supports LUTs (lookup tables), which has been a long time coming but is more than welcome. And there are Luma, RGB, and Vectorscope monitors, which help give you a real insight into how your movies are using color.
However, when it comes to color tools and color correction, there's no doubt that Adobe Premiere Pro is way out ahead.
6. Timeline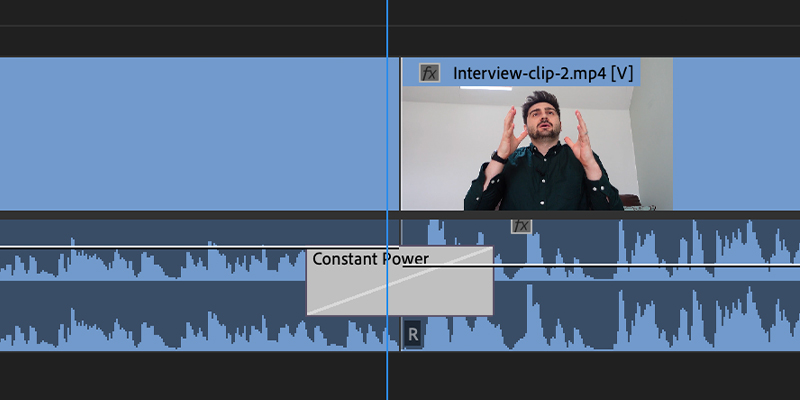 Premiere Pro uses what most people would recognize as a video editing timeline. It's flexible and easy to work with, and very recognizable.
It's an NLE (non-linear editor) with video tracks and track heads. You can add tabs for sequences to make them easy to organize, especially if you are working with nested sequences. This all works well and is traditionally how timelines work in video editing.
It will also automatically separate audio and video into separate tracks, making them easy to work with. The usual tools of ripple, roll, slip and slide, razor, and so forth are all available. The interface is also very customizable, so it's easy to set everything up just the way you want it.
Final Cut Pro, however, does not work in this fashion. Its timeline format is called Magnetic Timeline, and it uses what Apple calls lanes rather than the more traditional approach of tracks. There are some advantages to this. Connected clips and assigning roles — labels that can apply to different parts of the video like titles, music, video, etc. — can easily be selected.
As with Adobe Premiere Pro, the usual selection of tools are available. However, the interface for Final Cut Pro is a little less configurable. This isn't much of an issue as some changes can still be made but it is worth drawing attention to.
The question as to which of these is better is a little harder. Adobe Premiere Pro's approach to timelines is likely to be familiar to anyone who has done editing, which makes it an easier tool to get to grips with. Apple Magnetic Timeline offers several innovations and new approaches but it is much less likely to be familiar to the average user. This means that the learning curve is steeper.
Whichever one you choose, though, both have powerful timeline features and neither will disappoint. For this one, it comes down to personal preference.
7. Performance and Render Time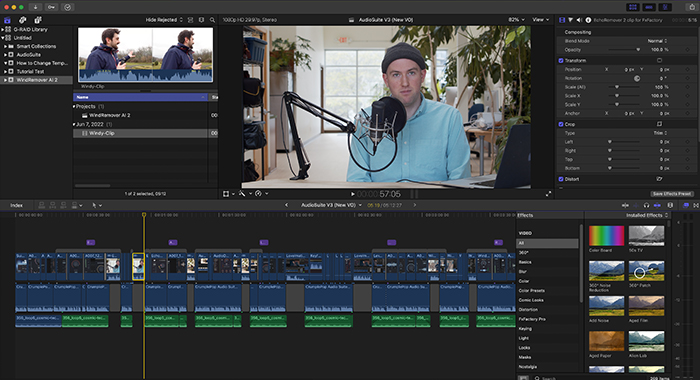 When it comes to performances and rendering, side-by-side comparisons can be hard to do. This is because so much of the rendering process is dependent on the hardware that you run the video editors on.
Apple benefits from a closed ecosystem, with its software and hardware designed to specifically work seamlessly together. The Metal engine that Apple now uses means that Final Cut Pro can be optimized to ensure the best rendering speeds possible. This means impressive results, especially running on Apple silicon using 64-bit chips.
However, Premiere Pro has long been a great performer when it comes to rendering speeds. The software takes advantage of OpenCL hardware acceleration when running on Windows, and a multicore CPU will ensure that performance and rendering remain very good.
During the rendering process stability is also something to keep in mind. Apple used to have issues with stability, back when Final Cut Pro was still known as Final Cut Pro X (the X having now been discarded). Recent updates and a wealth of new features have meant that Final Cut Pro's stability issues are now long behind them, and both Final Cut Pro and Adobe Premiere Pro are stable, reliable pieces of software.
One other small item to note when it comes to rendering is that Final Cut Pro allows you to render in the background so that you can carry on working on other projects while it's doing the rendering. Adobe Premiere Pro does not do this, the software will not be useable until the rendering process is complete.
Although these days there's not a lot in it, Final Cut Pro has finally come of age in the rendering stakes and can now beat Adobe Premiere Pro at its own game.
8. Titling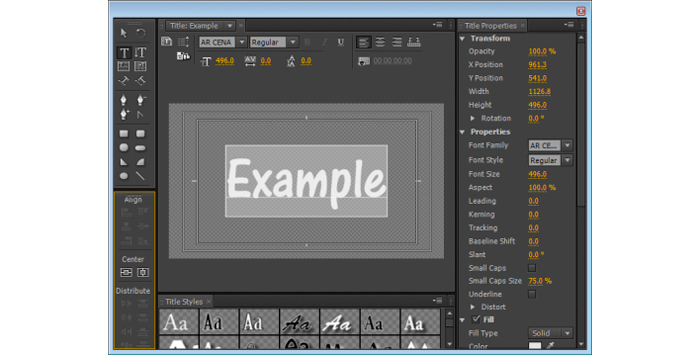 Titling is almost an art in itself and if you are producing a great movie or video you want to make sure that the titles match up with the rest of the project.
Adobe Premiere Pro scores well here. Its approach to titling will be familiar to anyone who has used Photoshop, and there's a huge range of fonts and adjustments that are available. You can play around with kerning, rotation, leading, stroking, and many, many other features. That gives any potential producer plenty to work with. One odd omission, though, is that Premiere Pro doesn't support 3D manipulation. If you want to do that you need to rely on After Effects.
Not so with Final Cut Pro, which has 3D titling built in, and with keyframe motion options. There are also plenty of texture elements (fabric, concrete, and more) so you can really go to town with your creativity. The same wide range of tools is available, and everything can be done in the actual video preview, which means you don't need to use an external editor for your titles — it's all just there.
For the Mac there is also Apple Motion for $49.99, which is their 3D animation editor. However, for most people, this won't be a necessary additional expense and Final Cut Pro's tools are more than enough for anyone not developing movie-level titles.
Though both packages are strong contenders when it comes to titling, Final Cut Pro's built-in 3D editor gives it the edge.
9. 360-Degree Editing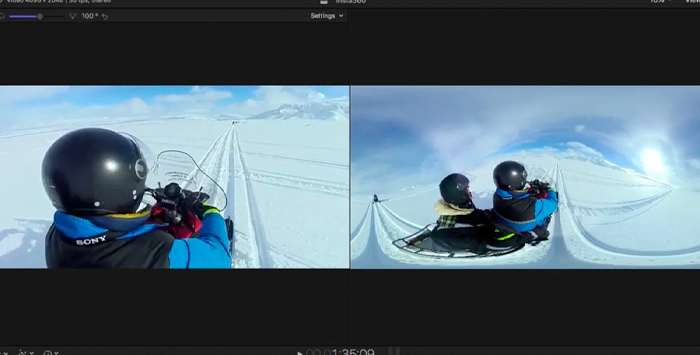 The rise of virtual reality and the metaverse has meant that the ability to edit in 360 degrees has become more and more important.
Adobe Premiere Pro allows you to view VR footage from any angle and any field of view. Within the footage, you can also have your video track be a head-mounted display view. Adobe Premiere Pro will also let you tag your footage as VR so that sites like YouTube can know that it's 360-degree footage and make it available as such. You can't see a spherical view with Adobe Premiere Pro when it's alongside a flattened view, though it's pretty simple to flick between those two approaches, and Mixed Reality headsets are supported.
For Apple, it's only fairly recent that Final Cut Pro got the ability to view 360-degree footage. It only supports one VR headset though, the HTC Vive, whereas Adobe Premiere Pro supports headsets from manufacturers like Lenovo and Microsoft.
However, Apple has added a few useful features to Final Cut Pro, including the ability to share your 360-degree footage directly to Vimeo, Facebook, and YouTube. Image stabilization has also been added, and there's a useful patch tool as well which removes the camera and tripod from your footage.
While both Final Cut Pro and Adobe Premiere Pro have useful features in the 360-degree footage space, neither really lands a knockout punch on the other. Ideally, one package should have all the features currently split between both of them.
10. Touchscreen Support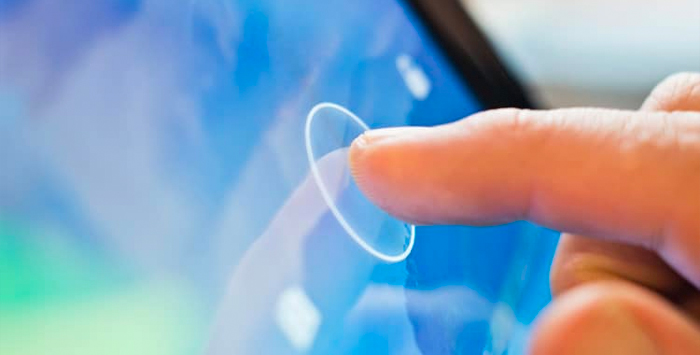 There's a fairly simple winner here – Adobe Premiere Pro supports touchscreen PCs like Microsoft's Surface Pro or Lenovo Yoga's. You can use simple screen swipes to carry out basic tasks like dragging and dropping clips onto the timeline, marking in and out points, and so forth. Pinching gestures also work to zoom into your footage at any point and Premiere Pro will even adjust the size of the buttons so you're not forced to try and move tiny sliders that work well with pointers but not fingers.
Apple has no touch-screen Mac available, so Apple Final Cut Pro touch-screen support just doesn't exist. That makes Adobe Premiere Pro an easy winner in this category.
It is worth pointing out that Final Cut Pro is one of the few pieces of software to take advantage of the Mac Book Pro's Touch Bar. You can make a few adjustments using the Touch Bar to do things like adjust colors, move footage, and so on. However, given that the Touch Bar has been discontinued from the Mac Book Pro range this isn't really much of a plus, since there's only a very limited range of devices that can take advantage of this.
Apple's continuing, and somewhat baffling, resistance to touch-screen technology on Macs and MacBooks means that Adobe Premiere Pro wins this without even trying.
Who is Final Cut Pro Most Suitable For?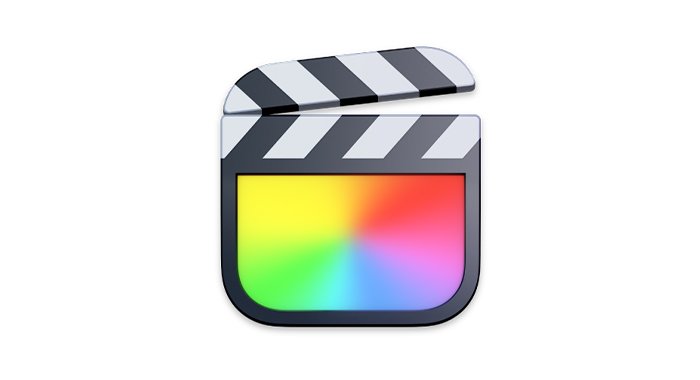 In one sense there's a simple answer to this question — Mac users. The software is designed to take full advantage of the processing power of Apple silicon M1 and M2 chips, and Apple's closed ecosystem means that the software is designed to work with the hardware flawlessly. However, there is more to it than that.
For a long time, Final Cut Pro received little in the way of support or love from Apple, so often the answer to the question "who is Final Cut Pro most suitable for?" would be a video editor who didn't need tools or software that was too demanding. Now that Apple has been giving it the full force of its attention this has changed.
The development of the Magnetic Timeline may require some getting used to but for those who have adapted to it, it's proven to be a great, innovative way of working. The software these days is stable, reliable, and much more useful.
If you are creating shorts, training videos, educational videos, or even music videos Final Cut Pro is a great choice. Its audio tools are fantastic, which gives it a real edge, and though Final Cut Pro isn't quite an industry standard, some major motion pictures have still been put together using it. If you're a Mac user, not tied to using traditional timelines, and willing to have a bit of a learning curve, then Final Cut Pro is a great choice.
Who is Adobe Premiere Pro Most Suitable For?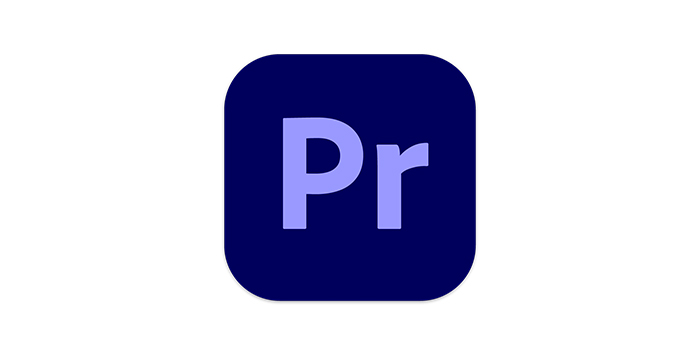 The short answer is "a video editor using the Windows operating system". Since Final Cut Pro is Mac-only, if you're on Windows you're going to need Premiere Pro.
However, there's a reason that Adobe Premiere Pro is an industry-standard video editor. It's a reliable, solid piece of software that works in traditional ways, which means there's less of a barrier to learning the software.
Adobe Premiere Pro used to suffer from stability issues which caused problems but these have been resolved now. The software is certainly targeted at experienced, industry-level users but that doesn't mean more casual users can't get to grips with it too. The unparalleled integration with Adobe's other products is a real boon, though as these require extra subscriptions to take advantage of, it can make Premiere Pro an expensive option.
Still, if you want to use software that is recognized industry-wide, which will be able to handle any format you can throw at it and still keep on going, Adobe Premiere Pro is the way to go.
Conclusion
Both Adobe Premiere Pro and Apple Final Cut Pro are accomplished video editing tools. Both have their strengths and weaknesses and which one you decide to go for will depend on the specifics of your requirements and the projects you are working on.
Some editors will favor the innovation of Final Cut Pro's Magnetic Timeline, while others will prefer Premiere Pro's more traditional approach. Some editors will need to make use of Final Cut Pro's audio editing, while others might favor Premiere Pro's flexibility.
Whichever one you choose, you will end up with fantastic video editing software. Now all you need is the footage to put them to work!