Best DAW for iPad: Which iOS App Should I Use for Making Music?
---
The way we approach music production has evolved immensely since the beginning of the digital age, a couple of decades ago. Long gone are the days when musicians had to record in big studios! Now home studios are popular even among professionals, with increasingly powerful gear accessible to most producers.
Portability has become a necessity for musicians who are always on the road. Luckily for us, smartphones and tablets can now offer many of the features that only computers and laptops could provide until just a few years ago. However, there's a tablet computer that's revolutionized the music industry more than any others: I'm talking about the iPad.
Why would someone want to make music on an iPad? There are many reasons: lack of space, traveling light, for live performances without carrying a MacBook every time, or just because it fits in most bags. The truth is, it's the perfect tool for artists, and some great music has been made using an iPad and a digital audio workstation (DAW) app.
In today's article, I'll look into the best iPad DAWs based on functionality, price, and workflow.
Before we identify the best DAW for your creative needs, let me explain some terminology to ensure we're all on the same page:
Audio Units v3 or AUv3 are virtual instruments and plugins your iOS DAW supports. Similar to the VST on desktop DAWs.
Inter-App Audio (IAA) allows your DAW app to receive audio from other enabled apps. It's still used, but AUv3 is the main format.
Advanced Authoring Format (AAF) lets you import multiple audio tracks, time positions, and automation into different music production software such as Pro Tools and other standard DAWs.
Audiobus is an app that works as a music hub to connect your music between apps.
Ableton Link is a technology to connect and synch different devices on a local network. It works with apps and hardware as well.
Apple GarageBand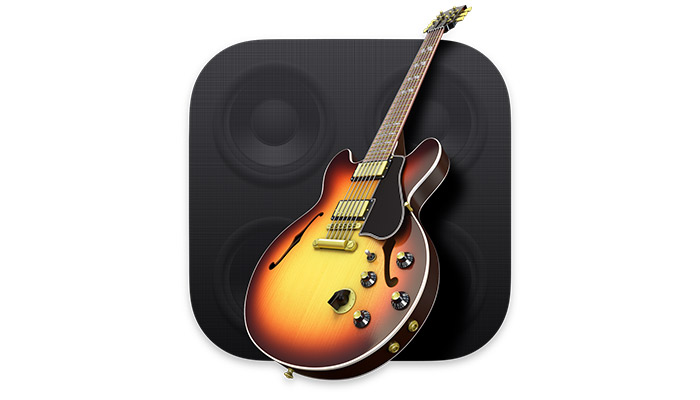 GarageBand is undeniably your best bet if you're just starting your career in music production. With GarageBand for iPad, Apple provides the best tool for making music, from learning how to play an instrument to sequencing and putting a song together. It's the perfect starting point for anyone, available exclusively on iPhone and macOS, so you would have the complete kit to work from anywhere.
Recording in GarageBand is simple, and the DAW gives access to an extensive sound library with loops and samples to add to your projects. The touch control makes it easy to navigate and play virtual instruments like keyboards, guitars, drums, and bass guitars. You can turn your iPad into a virtual drum machine! And the sample editor and live looping grid are as intuitive as they can be.
GarageBand supports multi-track recording of up to 32 tracks, iCloud Drive, and Audio Units plugins. You can record external instruments with an audio interface, though you'll require some adapters to work properly with most audio interfaces. The app lacks some of the features present in the Mac version, but what you can do with the GarageBand app will be more than enough to start creating music.
GarageBand is available for free on the Apple app store.
Pros
Multitrack recording.
AUv3 and inter-app audio.
It's free.
Live loop grid.
Sample editor.
Cons
Extra adapters are needed to use MIDI controllers.
Presets are not as good as in the desktop DAW.
Image-Line FL Studio Mobile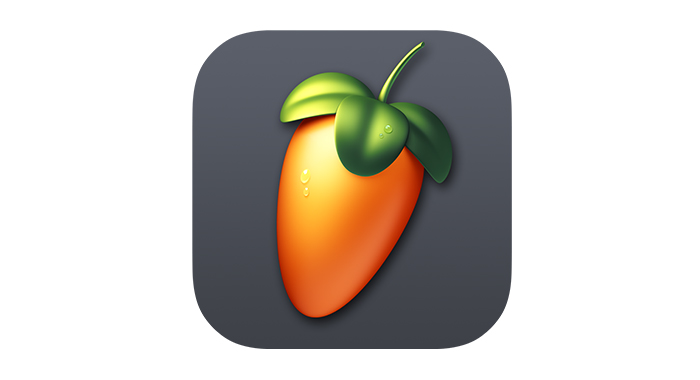 Image-Line FL Studio has been one of the most beloved DAWs among music-makers for a long time. Many electronic producers started with this DAW in its desktop version, so having a mobile app is the perfect companion to create music and beats on the go. With FL Studio Mobile, we can record multi-track, edit, sequence, mix, and render complete songs. The piano roll editor runs smoothly with the touch controls of the iPad.
The mobile version of Image-Line FL Studio is restrictive compared to the desktop version, and it's more suitable for beatmakers working with loops.
FL Studio Mobile can be a great solution for beginners since you can create a complete song from scratch using only the preset effects and virtual instruments available. However, artists have complained about the constant crashes, which can be frustrating after working with different tracks for several hours.
Some of the best features of FL Studio HD are the step sequencer and preset effects. It supports multiple formats to export like WAV, MP3, AAC, FLAC, and MIDI tracks. The mobile version also works as a free plugin for your desktop DAW.
To learn more about FL Studio check out our FL Studio vs Logic Pro X post.
FL Studio Mobile is available for $13.99.
Pros
Easy to compose with the piano roll.
Great for beatmakers.
Low price.
Cubasis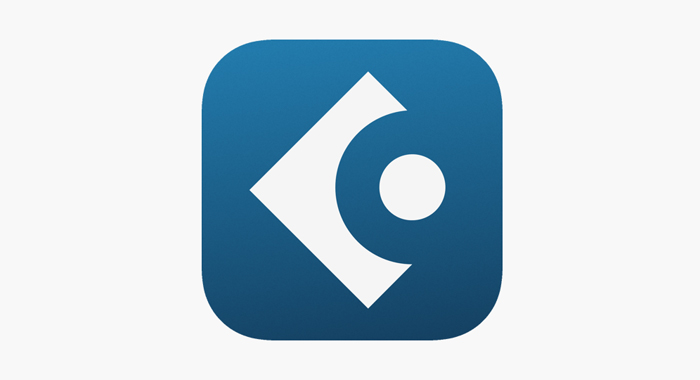 The legendary Steinberg DAW has a mobile version and is possibly the best digital audio workstation for iPad. It lets you sequence using internal keyboards or external hardware, record guitar and other instruments connecting an audio interface, and edit your tracks with intuitive touch controls. The full-screen mixer is fantastic when using the touch screen.
With Cubasis, you can record unlimited tracks up to 24-bit and 96kHz. It supports inter-app audio, Audio Units, and offers in-app purchases to expand your library with WAVES plugins and FX packs. It also supports Ableton Link to connect and synch your devices.
Cubasis workflow is very similar to its desktop version, and the compatibility with Cubase allows you to move your projects from iPad to Mac seamlessly. To export your songs, you have different options: exporting directly to Cubase or via iCloud and Dropbox.
Cubasis is $49.99, which makes it the most expensive DAW for iPad on our list.
Pros
Traditional DAW interface.
Full compatibility with Cubase projects
Ableton Link support.
Cons
Comparatively high price.
Not friendly for beginners.
WaveMachine Labs Auria Pro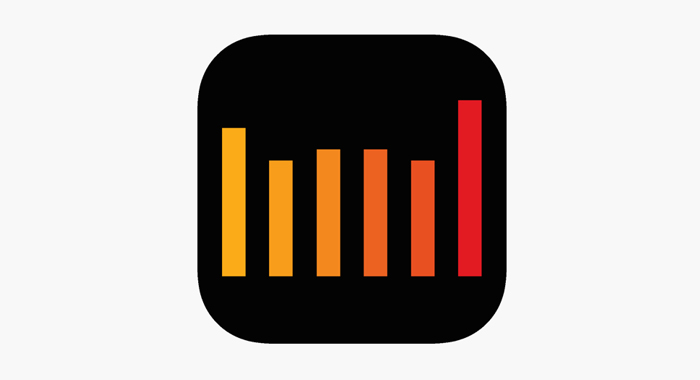 WaveMachine Labs Auria Pro is an award-winning mobile recording studio for your iPad with outstanding built-in instruments such as the FabFilter One and Twin 2 synth. Auria Pro is a complete music-making app for musicians of all kinds.
WaveMachine Labs' MIDI sequencer is one of the best in the market, allowing you to record and edit in the piano roll and quantize and process MIDI tracks with transpose, legato, and velocity compression, and much more.
Auria Pro allows you to import sessions from Pro Tools, Nuendo, Logic, and other professional DAWs via AAF import. If you work with those desktop DAWs or collaborate with some who does, you can bring your iPad and work on those songs on Audia Pro.
WaveMachine Labs has built-in PSP effects, including a PSP ChannelStrip and the PSP MasterStrip. In this way, WaveMachine Labs Auria Pro rivals the top iOS DAWs on the market, making your iPad a portable audio recording, mixing, and mastering studio.
Another feature I love is the support for iOS-compatible external hard drives, so you can backup and restore all of your Auria projects to external media.
Auria Pro is $49.99; you can download it in the app store.
Pros
External hard drive support.
FabFilter One and Twin 2 synths are built-in.
AAF import.
Cons
Comparatively high price.
Steeper learning curve.
BeatMaker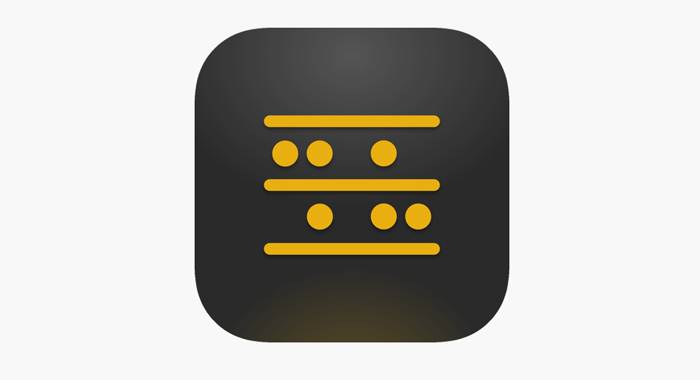 With BeatMaker, you can start creating music today. It has a streamlined MPC workflow and lets you integrate your favorite instruments and effects, thanks to the AUv3 and IAA compatibility.
The sample editor and arrange section are very intuitive, even for beginners. You can import songs and your own samples or craft your own with its 128 banks of 128 pads and its growing sound library.
The mixing view is extremely practical, with pan, audio sends, and track customization. From the mix view, you can also work with additional plugins.
Beatmaker is $26.99 and offers in-app purchases.
Pros
Intuitive interface.
Easy and friendly sampling.
Korg Gadget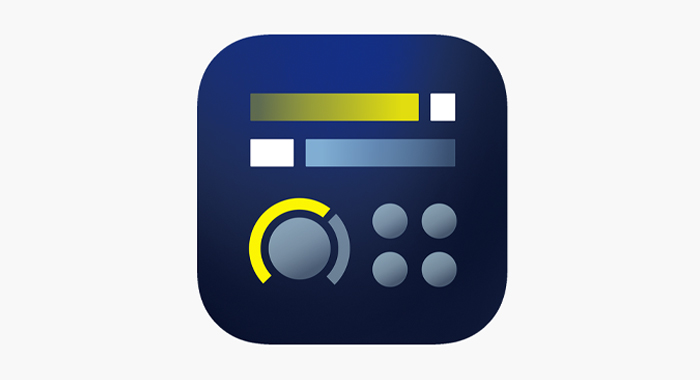 Korg Gadget does not look like an ordinary DAW, and it doesn't feature the same workflow seen in other DAWs. This app includes over 40 gadgets, a complete package of virtual instruments like synthesizer sounds, drum machines, keyboards, samplers, and audio tracks that you can combine to create sounds and edit songs.
Its user interface is intuitive and allows you to design tracks in portrait or landscape orientation, making your creative process fully customizable. In their latest update, they have added new effects like feedback reverb, enhancer, exciter, and saturator, as well as a feature to add fade in and out effects to your audio clip or change tempo.
You can easily link MIDI hardware or drum machines to produce music with your devices in Korg Gadget. Although limited to the sounds and gadgets included in the app or bought through in-app purchases, this portable DAW is excellent at what it does.
Korg Gadget is $39.99, and a free version with fewer features is available as a trial.
Pros
Stability and developer's support.
Straightforward app.
Vast sound and effect library.
Cons
Comparatively higher price.
No AUv3 and IAPP support.
Xewton Music Studio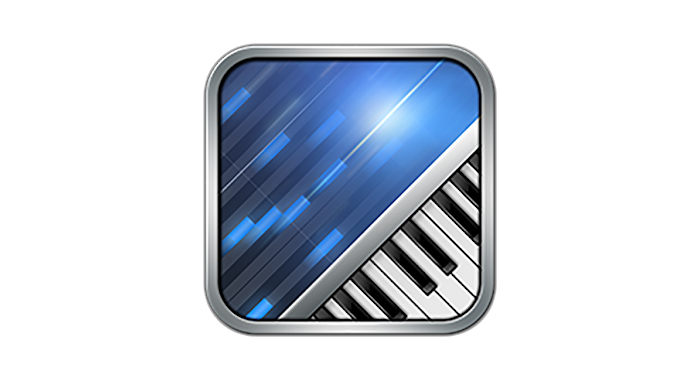 Music Studio is an audio production app that offers an 85 keys piano keyboard, 123 studio-quality instruments, a 27-track sequencer, a note editor, and real-time effects like reverb, limiter, delay, EQ, and more. It has a user-friendly interface, though it looks a bit vintage compared to its competitors.
Even though the Xewton Music Studio is a trouble-free app, don't expect it to be at the level of computer sequencers: the touch controls are not very precise, and sometimes you cannot do specific actions precisely, which can be frustrating and disrupt your workflow.
Music Studio allows you to import WAV, MP3, M4A, and OGG tracks into your projects. Audio recording is possible in 16-bit and 44kHz in eight channels. Once you save your project, you can export it as WAV and M4A via iCloud, Dropbox, or SoundCloud.
Music Studio is $14.99 and has a free Lite version where you can try some of the features of the full version.
Pros
Low price.
Easy-to-use.
Suitable for sketching out ideas.
It supports Audiobus and IAA.
Cons
It lacks the essential production tools present in other DAWs.
The interface looks a bit old.
n-Track Studio Pro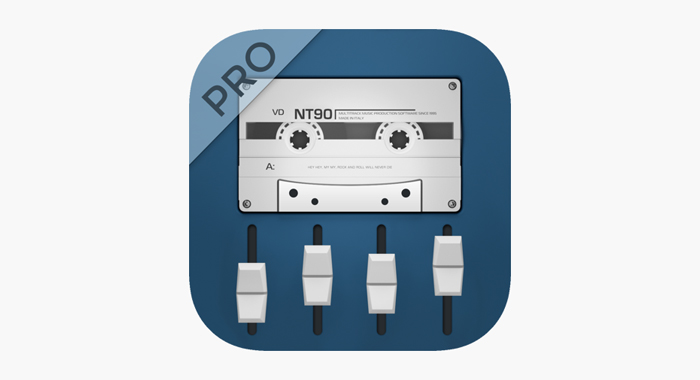 Turn your iPad into a portable audio editor with n-Track Studio Pro, a powerful mobile music-making app and perhaps the best DAW in the market. With n-Track Studio Pro, you can record audio at 24-bit and 192kHz with an external audio interface. It allows MIDI recording with external controllers and audio editing features via the piano roll.
The built-in effects in n-Track Studio Pro are just what you need: reverb, echo chorus + flanger, tremolo, pitch shift, phaser, guitar and bass amp emulation, compression, and vocal tune. The touch control works perfectly with the step sequencer and the touch drumkit.
N-Track Studio Pro offers Songtree integration to access and upload your music without leaving the app, which is ideal for collaborative projects.
You can download n-Track Studio for free to try its features and upgrade later to a monthly subscription or a one-time in-app purchase for $29.99.
Pros
It supports Audiobus, UA3, and IAA.
Real-time effect.
Free trial.
NanoStudio 2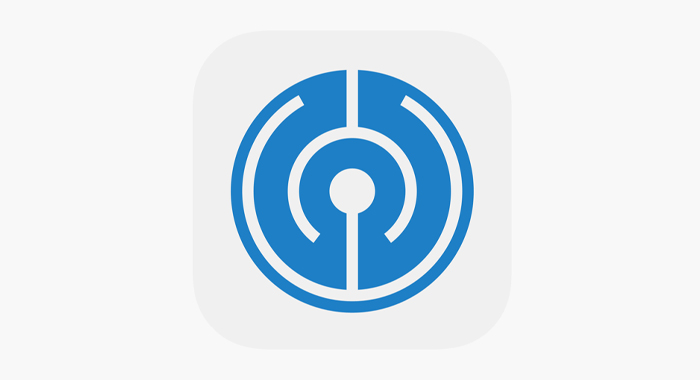 NanoStudio 2 is a powerful DAW and the successor of one of the most loved iOS DAW apps, NanoStudio. It comes with significant upgrades from its previous version and is optimized to handle complex projects, instruments, and effects.
It features Obsidian as its built-in synth, with 300 factory patches ready to use. For drums, the built-in instrument available is Slate, with 50 drums ranging from acoustic drum sounds to cutting-edge electronic percussion to get you started.
It's one of the best solutions for end-to-end music production on iPad, delivering truly professional sound quality. It is easy to use with one of the best workflows in iOS, but it has one big flaw: you can't record external audio.
NanoStudio 2 is $16.99, and Nano Studio 1 is available for free with limited features, but it runs on older devices.
Pros
Intuitive editing features.
AUv3 support.
Ableton Link support.
Cons
You can't record external audio.
BandLab Music Making Studio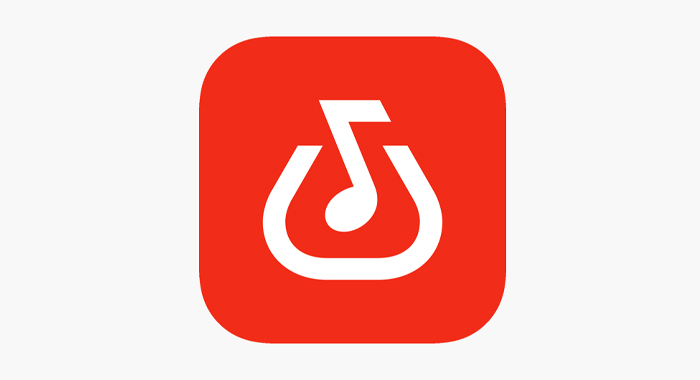 BandLab has been one of the best music recording applications for a while, and it's free to use on all its versions, desktop, web, and iOS.
Bandlab allows multi-track recordings and free cloud storage for your projects. You don't need to be a professional to use BandLab: you can start recording voice and instruments quickly and creating beats thanks to a vast collection of royalty-free samples and loops.
One of the main upsides of BandLab is its social features, which make it easy to start collaborative projects and share music with a community of creators and fans. Think of it as a Facebook for musicians: you can showcase your work on your public profiles and connect with other artists.
BandLab goes beyond audio production and invests in features to benefit music promotion. The video editing tools provide you with everything you need for your music videos or teasers for upcoming song releases.
With BandLab for iOS, you can transfer your projects between a mobile device, the web app, and Cakewalk by BandLab, the desktop app.
BandLab is, without a doubt, a great free DAW available not only for iPad users but for everyone. If the iOS DAW version could add more instruments, features like pitch correction, and Audio Unit support, it could rival GarageBand despite being a free DAW.
Pros
Free.
Easy to use.
Video mix.
Community of creators.
External MIDI support.
Cons
Not as many instruments and effects as the paid DAWs.
It only records 16 tracks.
It has no IAA and AUv3 support.
Final Thoughts
The future for mobile DAWs looks promising. However, for now, I still believe a desktop computer DAW is the best option when it comes down to editing and recording. The iPad's DAWs are good and allow you to make music easily and intuitively, but when you need more advanced tools, even the best DAW for iPad can't compete with the desktop app.
When trying these apps, ask yourself if you need something as complete as Cubasis or Auria, something to sketch out ideas quickly, like GarageBand or Beatmaker, or BandLab's community support.
FAQ
Is iPad Pro good for music production?
iPad Pro is a fantastic solution for music producers who want to carry their recording studio everywhere with them. iPad Pro is powerful enough to run all the most popular DAWs smoothly, with a large display and dedicated mobile DAWs that will improve your workflow and unleash your creativity.