FL Studio vs Logic Pro X: Which DAW is Better?
---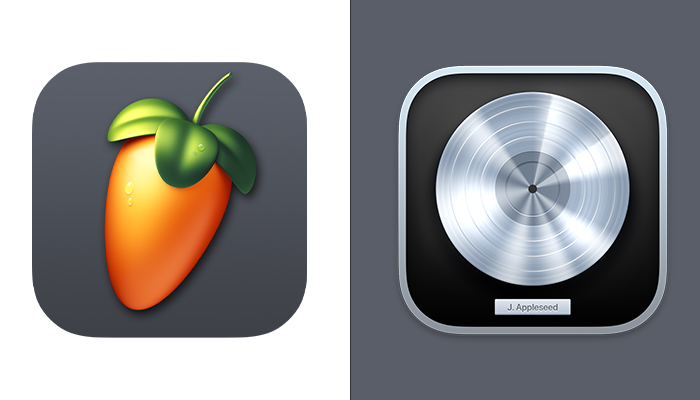 When it comes to choosing your first DAW, there isn't a one size fits all solution. If you're even vaguely familiar with the world of digital audio workstations (DAWs), you should know there are around a dozen players that cover pretty much the entire home music production market.
Is Logic Pro ideal for the musical genre I want to focus on?
What about FL Studio vs Logic Pro X?
These are all legitimate questions one should ask themselves before buying their first DAW.
While they all share some common features (after all, if they were all completely different, we'd all stick with the first one we mastered), all DAWs have some distinctive features that might make them more or less appealing to the upcoming producers.
Today I'll focus on two of the most popular DAWs in the world, namely FL Studio and Apple Logic Pro.
Over the years, I've had the opportunity to try both of them for my music-producing endeavors, and if I could go back in time with the knowledge I have today, I wouldn't know which one to choose as my first DAW.
The reason is that both are professional music software, versatile and intuitive DAWs that give you as much freedom as you possibly need for your music production.
The minimalist interface, the high-quality plug-ins, and the professional post-production tools they both feature will provide you with everything you need to let your imagination run wild.
However, with this article, I want to highlight what differentiates them and how you can choose the best one for your personal preference.
FL Studio vs Logic Pro X: let the comparison begin!
An Introduction to DAWs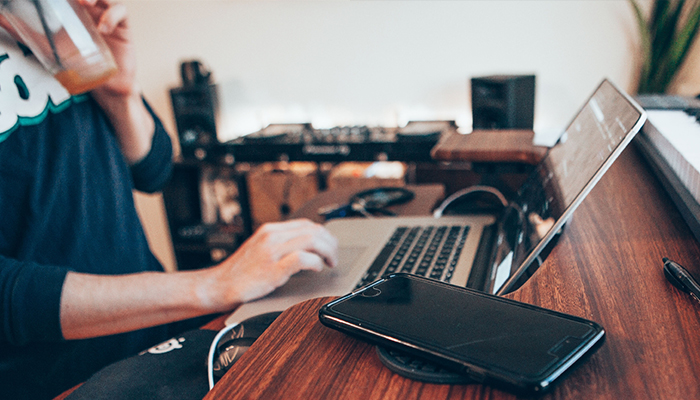 So what exactly is a DAW? A digital audio workstation is software tool that allows you to compose music, edit, and export audio using your computer.
DAWs have been around since the end of the 1970s, and today, they give you access to sounds that only a generation ago were accessible only in the most expensive recording studios.
Digital audio workstations started the era of home music production, with musicians using their PC to record increasingly complex compositions.
Most of the music you listen to, regardless of style and genre, has been recorded or produced using a DAW. Do you think classical music is an exception? Think again.
DAWs and Electronic Music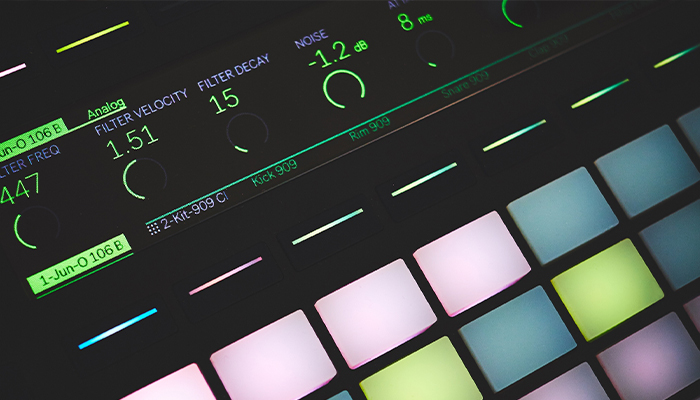 The genre that benefited the most from the proliferation of DAWs since the early 2000s has undoubtedly been the electronic music scene.
Basically, if you're an EDM or hip hop music producer, you might become a superstar today without ever setting foot in a recording studio.
This is possible thanks to the versatility and endless customizations these DAWs offer to the producer.
You can create your personalized sonic palette thanks to a combination of native and external plug-ins, VSTs, and your unique music taste.
Over the years, DAWs developed to simplify the workload of artists, and today most of the home music production market is governed by the following players.
Most Popular DAWs by Percentage:
Ableton Live (23.14%)
Logic Pro (16.95%)
Pro Tools (15.13%)
FL Studio (13.63%)
Cubase (9.03%)
As you can see, both Logic Pro and FL Studio are right there on top. Although popular for different reasons, both DAWs provide an excellent workflow to artists and deserve to be considered as two of the best audio workstations out there.
What To Look for When Choosing A DAW
Here's a tough question. With so many options available, how can you choose the right DAW for you? After all, they all require a bit of a learning curve, so choosing one and moving to another shortly after will definitely have an impact on your morale and productivity.
There are, however, artists who change their DAWs even after they achieve success. Music producer Bonobo used Logic for years before eventually switching to Ableton.
Though it is definitely possible to switch to a new DAW after mastering one, let me tell you this: it's a bloody pain.
The good thing is that all the most popular DAWs will provide you with everything you need, especially if you just started making music.
An easy way to identify which DAW would satisfy your needs is to look for the software your favorite artists use. Just do some research online and see what they use. Chances are, if you're about to explore the same genre, you'll be happy with the same DAW they use.
Things to Consider When Looking for a DAW:
Compatibility with your current equipment
Intuitiveness and workflow
Expansion capabilities
Price (including prices of additional plug-ins, VSTs, and so on)
Tutorial, assistance and community support
FL Studio: An Overview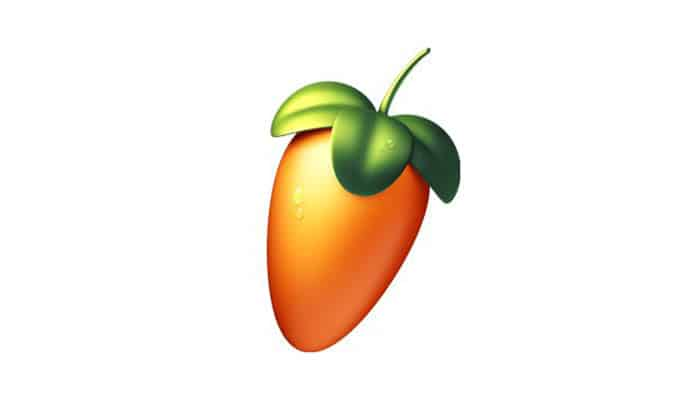 Initially known as Fruity Loops, FL Studio by Image Line is a versatile and fully customizable digital audio workstation that's evolved dramatically since its inception in 1998.
When I started using FL Studio back in 2010, it felt a bit like a toy compared to other big players like Ableton Live and Cubase. Since then though, there have been many major improvements.
However, its intuitive interface and diverse sound library made it extremely easy for a new producer to start making music.
FL Studio isn't the Fruity Loops of the Past
Today, FL Studio is one of the best DAWs out there, and thanks to the way FL Studio works, it offers everything music producers need to bring to life their best tunes.
From recording audio and beat making to audio editing and mastering, FL Studio by Image-Line may well be the ultimate solution for most electronic producers and drum beats makers.
The vector-based interface is undoubtedly what makes this DAW stand out, and together with the wide range of sounds and effects available in the library, you'll have everything you need to kickstart your music career.
Do Music Production Professionals Use FL Studio?
FL Studio offers everything a producer needs to create great music. The expandable and customizable set of effects allows you to create your own sonic palette and distinguish your sound from everyone else.
If you're an audio engineer, there are endless possibilities to expand your set of plug-ins to mix and master audio, meaning you'll be able to do everything you need to make your music ready for publication directly within this DAW.
FL Studio is a digital audio workstation beloved, especially by EDM music producers. This is because the intuitive user interface makes it easy to sketch out drum sequences and loops in no time, giving producers the chance to draft new ideas quickly when inspiration hits.
FL Studio is now available both on Windows and Mac.
Logic Pro X: An Overview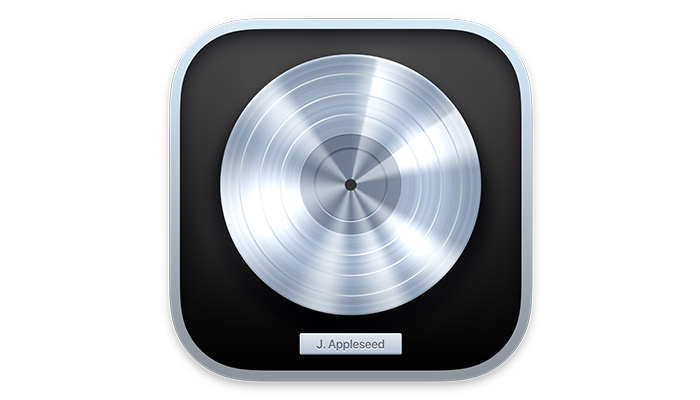 Logic Pro is the premium digital audio workstation offered by Apple and is the natural upgrade for GarageBand users.
Logic Pro X Offers Apple's Simplicity and Excellence
Logic Pro X offers an incredibly intuitive workflow and user interface with a sound library that can meet the needs of most professional artists and recording studios.
At a price of just $200, it offers way more than any other DAW in the same price range.
Logic Pro X is available only for Apple, and most likely will never be available (officially) on Windows.
Do Music Production Professionals Use Logic Pro X?
Many recording studios rely on Logic Pro X for their recording, mixing, and mastering sessions. The set of plug-ins and effects that comes with a $200 package is impressive and enough to satisfy the needs of a small recording studio.
We prepared a list of Best Logic Pro X Plugins for Music Production in one of our articles, so just spent 10 minutes reading it, please.
Just like with any other professional audio workstation, you can customize your sound library to personalize your sonic palette even further, thanks to the plethora of third-party AU plug-ins that are available in the market.
FL Studio vs Logic Pro X: Which One is Better?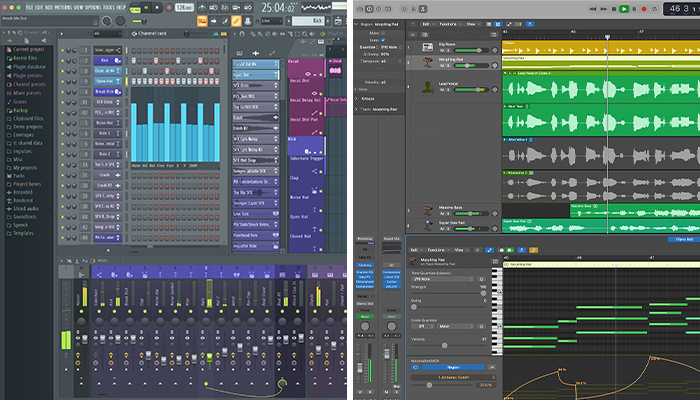 If you're an electronic music maker, I'd say FL Studio is the best option for you. It's easy to learn the basics of this versatile DAW, and it definitely won't let you down as you progress in your music career.
If you explore different genres, especially ones that involve real music instruments, Logic Pro X is probably better than FL Studio. You can also use Apple's Logic Remote app for controlling Logic while away from the computer. Which can be incredibly helpful in recording sessions.
For a very affordable price, you get dozens of effects to improve the sound of your vocals, guitar, and any other instrument you may use, giving you the chance to record music that sounds professional as if it was recorded in a professional recording studio.
This is just my opinion on the matter. I know plenty of artists who don't work in the field of EDM music and use FL Studio regularly.
The almost endless possibilities offered by today's most popular DAWs make them incredibly versatile and customizable, so even if you're not an EDM producer, you can still give FL Studio a try.
Learning Curve
Despite the major steps taken by FL Studio to create an all-encompassing, professional audio workstation, Logic Pro X still feels more professional when you compare the two. Does that mean Logic Pro X is better than FL Studio? I don't think so.
FL Studio maintained its playful user interface from the good old days of Fruity Loops, making the process of music production more accessible and fun.
However, as soon as you scratch the surface of this DAW, you'll notice right away that there's everything you need to make your music sound professional.
All in all, you can start making music on FL Studio without prior knowledge or music experience, and the sonic capabilities of this DAW will satisfy the needs of most artists out there.
On the other hand, Logic Pro X has a more professional-looking interface that results in a steeper learning curve.
There are hundreds of tutorials online explaining how to make the most of Logic Pro X, so you shouldn't be worried about not getting the sound you have in mind, but there's no doubt that FL Studio makes it easier for the novice to create music.
Workflow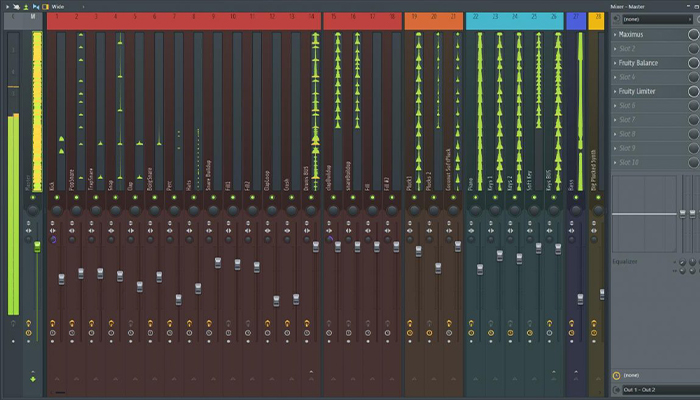 The advanced side-chain control and automation you'll find in FL Studio make this DAW an effective and easy-to-use software right from the start. Furthermore, the mixer interface is clean and easily understandable by the novice producer.
Another interesting aspect of FL Studio is its playlists, which lets you sequence different parts of your songs. This is a convenient feature, especially for artists who rely intensively on loops, like electro music producers, for instance.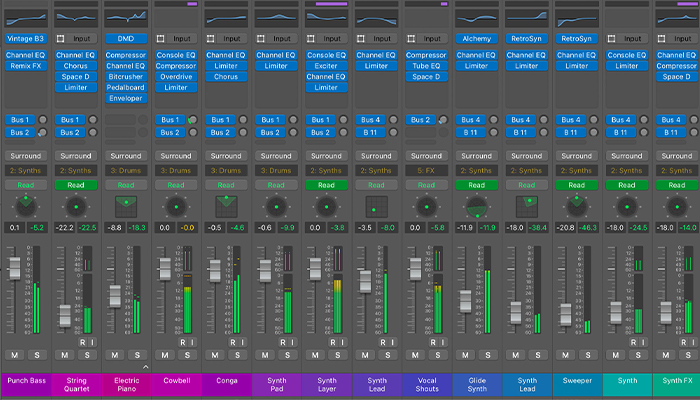 As for Logic Pro X, there's very little this amazing DAW can't do, and though the interface is not as intuitive as the one offered by FL Studio, it won't take a long time to get a grip on how to use this powerful recording software.
Logic's sequencer is not dissimilar from the ones of other big players like Ableton Live and Cubase. You can record, rearrange, and edit audio as you go thanks to shortcuts and its linear sequencer.
Loops
Both FL Studio and Logic Pro X truly shine when it comes to using loops.
Create beats on FL Studio in seconds, thanks to the piano roll and incredibly intuitive drum sequencer. Once you have created your beat, you can easily move it around your track or select a certain area and create a loop.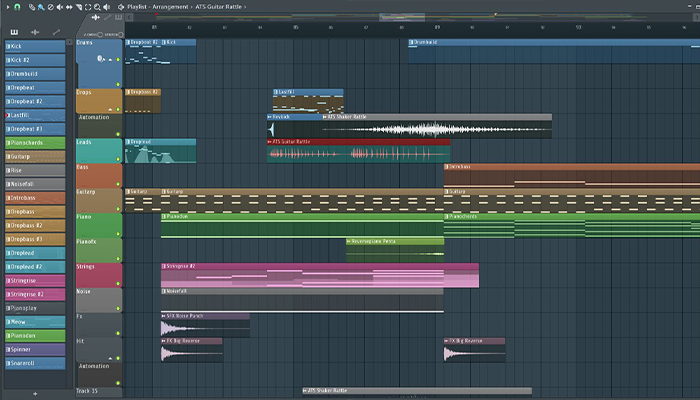 The playlist option lets you isolate specific areas of tracks and loop them without affecting the other audio tracks.
You can create automation that affects only a specific area and let the song evolve while each element develops independently.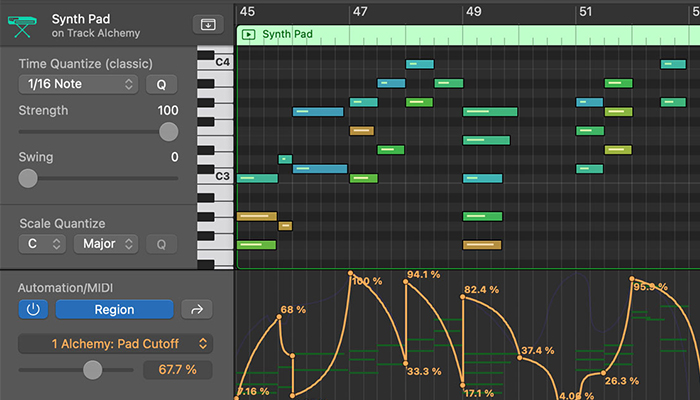 As for Logic Pro X, its Cell will greatly improve your workflow as it makes it easy to move elements around and loop them.
The UI is tidy and effective, and even though creating a beat is easier with FL Studio's piano roll, developing a full song using loops might is a no-brainer on Logic Pro X.
Live Loops is another great feature on Logic, which aims at competing with Ableton Live's most renowned feature. Live Loops lets you adjust the elements of your tracks in real-time, so you can use this feature to perform live music or record improvised compositions.
Plug-ins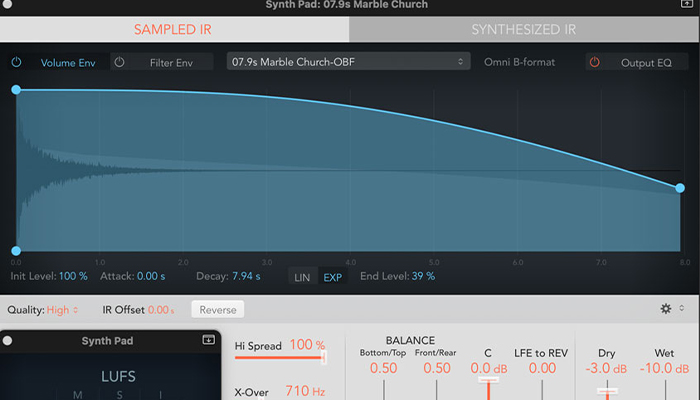 Logic Pro X is clearly the winner here, not because of FL Studio's lack of plug-ins, but because Logic's plug-in extensive library is just immense.
From vintage synths to mastering effects, Logic Pro X's library has everything you'll ever need to record, mix, and master music.
Still not satisfied? Don't worry! Logic is compatible with the third-party AU plug-in format, so you can enrich your sound even further. Note, Logic is not VST compatible.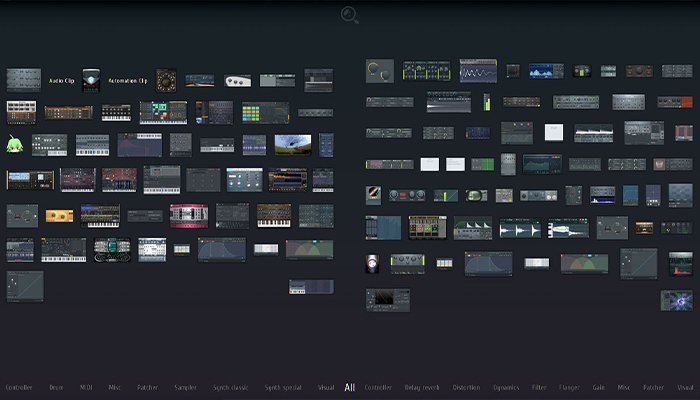 While FL Studio does offer a great sound library, it gives the feeling of being designed with the EDM producer in mind.
This is not a bad thing if you're an EDM music maker, but if you decide to explore any other genre, you'll soon realize the samples, synths, and plugin effects somehow lack the depth and authenticity natural instruments convey.
Post-production Tools
Post-production is often a complex matter, so it shouldn't come as a surprise that mixing music with both FL Studio and Logic Pro X requires a bit of a learning curve.
However, both DAWs do their best to streamline the process as much as possible, with powerful presets and side-chain controls that will help you make the most of the plug-ins you have at your disposal.
Once again, FL Studio's tools are especially indicated for the EDM realm, while Logic Pro X's post-production tools can easily be used in any musical genre.
Pricing
Let's start with the simplest one. Logic Pro X is available for $200, and for this price, you get the full range of features, which includes plug-ins, effects, synths, and so on.
Price: Logic Pro X
Free: Apple offers 90-day free trials
$199: Full Version
This is an incredible price for such a powerful DAW, especially considering that most of its competitors offer libraries this size for at least twice the amount. You also get free upgrades through the App Store.
On the other hand, FL Studio offers multiple packages, depending on a producer's needs:
Price: FL Studio
$99: Fruity edition
$199: Producer edition
$299: Signature edition
$499: All plugins edition
All options come with free lifetime updates, which is something not included in the Logic Pro X purchase.
The Fruity edition, albeit relatively inexpensive, does not allow audio recording. If you're an EDM producer, you might be able to create music without it, but otherwise, you should definitely get the producer edition or one of the more expensive options.
You may also like:
FL Studio vs Logic Pro X: The Final Verdict
We're talking about two of the most popular DAWs in the world, so it shouldn't come as a surprise that both offer great value for money.
If you're just starting to create your own music, both DAWs are a fantastic option, thanks to their advanced automation and powerful drum machines.
FL Studio is Better for Creating Electronic Music
While FL Studio DAW might be the best DAW option for pure beat making, the Logic Pro library offers formidable tools and an entire library to create amazing music.
Logic Pro is Better for Recording Real Instruments
While creating loops with FL Studio is definitely easier than with Logic Pro, if you play instruments proficiently, then you probably need a DAW that can handle recording real instruments effortlessly.
I was personally amazed by the evolution of FL Studio over the years. Back in the day, it almost felt like a beat-making toy, and today it's undoubtedly one of the most powerful audio workstations.
Is FL Studio Easier than Logic Pro X?
The short answer is yes, FL Studio allows creating music faster than Logic Pro X, thanks to a sleek interface and loop automation that make it the ideal DAW for most kinds of electro music.
The long answer is that it depends. You can definitely record vocals, live sessions and acoustic instruments with FL Studio, but Logic Pro X just makes it easier and faster to record professionally.
There are also a plethora of tutorials that can help you get started with Logic Pro X in no time, so that compensates for the somewhat more intricate interface of the Apple workstation.
If you work in the fields of EDM, dubstep, techno, and dance music, you'll find in FL Studio the perfect companion for your sonic experiments.
If you like to use real instruments, spending some more time learning how to use Logic Pro X will be beneficial in the long run.