DaVinci Resolve Alternative: What to Look for and 5 Apps to Consider
---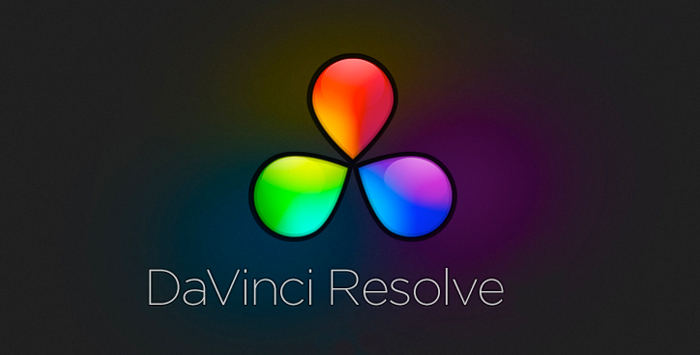 Video content is everywhere these days. Whether it's a full-blown movie experience, influencer videos, YouTube channels, or just simple home recordings, the presence of video is inescapable.
And if you are recording video, the chances are you are going to want to edit it. This could be just the process of trimming the start and end of something you've recorded or it could be big special effects, green screen, and animation.
But whatever editing you want to do, you're going to need software to do it. DaVinci Resolve is a great place to start your editing journey.
What is DaVinci Resolve?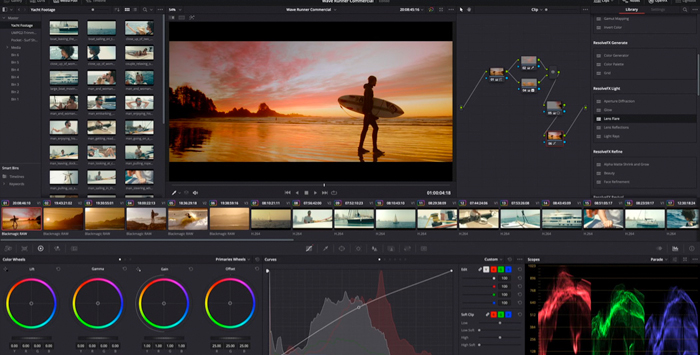 When it comes to video editing, DaVinci Resolve is a name that comes up again and again. It's a great tool to learn how to become a video editor and really develop your skills. 
DaVinci Resolve is what's known as a non-linear video editor. This means that you can move video clips around, play with the timeline of your video, and generally adjust pretty much anything you need to, all without changing the original video, which remains intact.
The original version of DaVinci was released in 2003 and in 2010 the software was bought by Blackmagic Design. It is compatible with PC, Mac, and Linux, so all major operating systems are supported. 
DaVinci Resolve and DaVinci Resolve plugins is also a winning package because it can be easily used by both beginners and experts. For beginners, it's a tool that proves easy to learn and the free version is a perfect way to dip your toe in the video editing pool. But for more experienced video editors, the paid version has the features to be a powerful editing tool.
Key features include support for Green Screen / Chroma Key, color correction tools, multi-user collaboration, and support for VST plug-ins, which greatly expands the capabilities of the software.
DaVinci Resolve Video Editing Alternatives Comparison Chart
However, while DaVinci Resolve is a great piece of software, there are plenty of other video editing software suites available. Below is a comparison chart of some of the best DaVinci Resolve alternatives.
Best Video Editing Software: DaVinci Resolve Alternatives
1. Filmora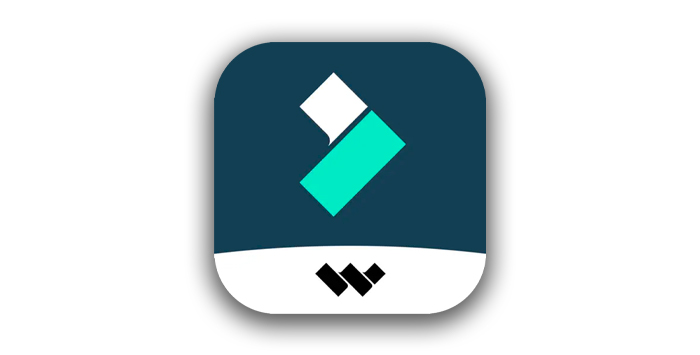 Filmora is a well-known DaVinci Resolve alternative with good reason. The software is developed by Wondershare, and it simplifies otherwise advanced or tricks features to make things easy for the user.
Ease of use is really Filmora's biggest selling point, in fact, and it makes editing, adding audio tracks, cutting and composing clips, and adding titles simple for even the most inexperienced video editor.
It has a straightforward drag-and-drop interface that makes adding video simple, and projects can be saved in any resolution so you can be sure that wherever you want your clip to end up, whether it's on a full-quality DVD or a YouTube channel, the format will be supported.
It also supports the ability to post directly to YouTube and other video services. That means you don't need to go through an intermediate stage of saving your file and then uploading it separately, it can all be done within Filmora.
If you are looking to learn the basics of video editing while still retaining powerful features, Filmora is a great place to begin.
Pros
Excellent range of available tools.
Good tracking on video.
HDR support.
Simple, intuitive, and easy-to-learn interface.
Cons
Free version watermarks exported video.
Cost
Free version available.
Paid version: $49.99 per year or $79.99 for a perpetual license.
2. Adobe Premiere Pro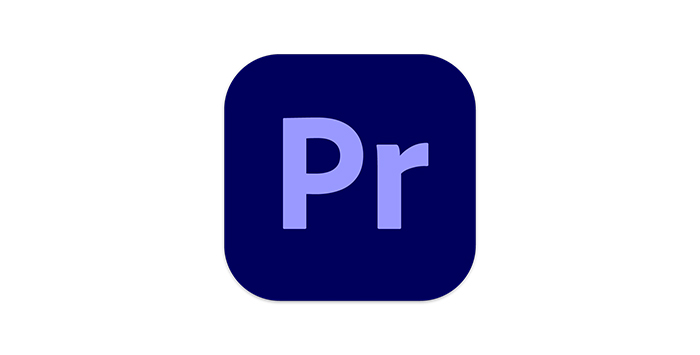 At the other end of the spectrum, we have Adobe Premiere Pro as a DaVinci Resolve alternative. Adobe is about as big a name as you can have in the software industry, and with Adobe Premiere Pro they have produced an expert tool for the video editing market.
As you would expect from a professional-level piece of software, Adobe Premiere Pro has a huge range of tools and functions for just about everything. You can combine just about any type of media to produce perfect video files — audio, video, animations, special effects, and many, many more.
Adobe Premiere Pro also features great audio tools as well as video tools so you can adjust your background music, dialogue, and any other audio tracks so they sound their best and match the quality of your video production.
Videos can be encoded in batches, so there's no need to export everything one at a time, and virtually every video format under the sun is supported. Everything from simple color correction to complex video arrangement can be achieved. Adobe's modular panels will be familiar to anyone who has used any of Adobe's other professional products.
While Adobe Premiere Pro is not cheap and requires a steep learning curve, it is a professional package that can do just about everything, and then some. You really will be able to create stunning videos.
Pros
Industry-standard video editing suits.
Great video tools, and excellent audio tools too.
Creative Cloud integration with Adobe's Creative Cloud Apps.
Huge range of supported video formats.
Automatic color correction.
Cons
Steep learning curve.
Interface is not intuitive.
Expensive.
Trial period is only seven days — not very generous.
Cost
3. Final Cut Pro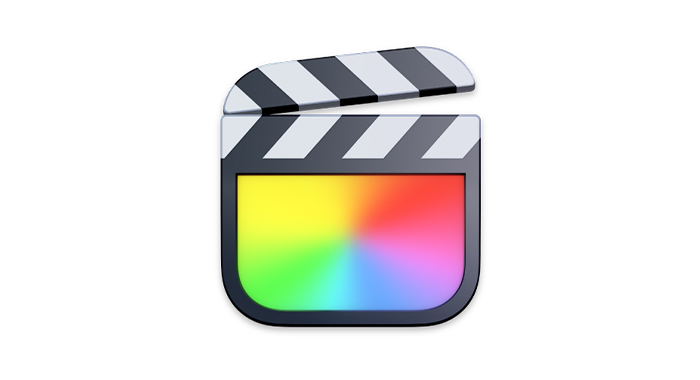 For Mac users, Final Cut Pro is a great video editor that takes full advantage of Apple's platform. Final Cut Pro is a powerful video editing tool and can be downloaded directly from the App Store on your Mac.
Being specifically tailored to Apple's own hardware means Final Cut Pro can take full advantage of your Mac. This means that it's lightning-quick when you edit videos, especially compared to other packages like Premiere Pro.
Video enhancements can be made using just about any format and any codec and Final Cut Pro can produce small files without compromising on quality. And powerful editing features means you will never struggle to get the results you want.
There's a fantastic range of 2D and 3D effects available when you create videos, and as with other professional-end video editing software contains plenty of audio editing tools as well, so your video will sound as good as it looks. Additionally, there are plenty of video templates to get you off to a quick start.
There's also support for third-party plug-ins, so you can expand the range of audio (via Apple's AU plug-in format) and video tools with third-party software.
Although Final Cut Pro is Mac-only, it's still a compelling alternative to DaVinci Resolve for anyone who works on Apple's platform.
Pros
Excellent performance tailored to make the best use of Apple hardware.
Typical Apple ease-of-use and intuitive user interface.
AU plugins supported.
Top-quality output with small file sizes.
Terrific preview setting won't drag your computer to a standstill every time you use it.
Cons
Mac only.
No support for VST/VST3 plug-ins – AU only.
Cost
4. Shotcut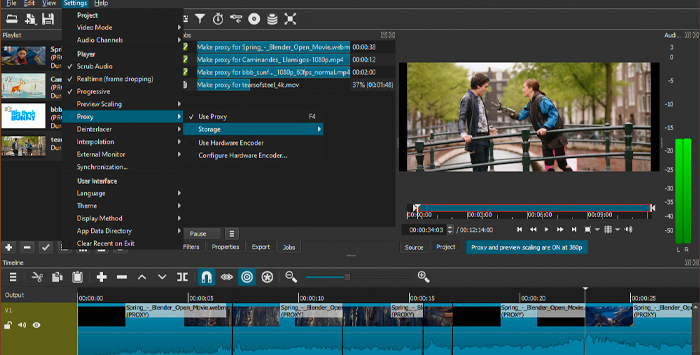 While professional solutions are great for those who need full functionality, sometimes all you need is a quick, easy piece of software to edit video without great expense or hassle. This is where ShotCut comes in.
Like the simplified version of DaVinci Resolve, ShotCut is also a free piece of software and its code is open-source. Despite the non-existent cost, though, it's still a good piece of software for quick, fundamental aspects of video editing.
If you need to color balance, color correct, grade your video, or carry out many basic tasks then ShotCut has you covered. It also supports video in 4K resolution, which is very much appreciated in free software.
ShotCut is also codec-independent, so you don't need to do any additional installations to get up and running. That means familiar video formats such as AVI, MP4, MOV, and others are all available from the word go.
Video can also be captured from any number of different devices, as well as directly imported into the software. That makes it a nicely flexible solution for a variety of different hardware types, from webcams to HDMI-compliant equipment, and more.
If you need something quick, easy, and cheap, ShotCut is more than worth a look — considering it's free it is a great piece of software!
Pros
Great price — nothing at all!
A simple interface makes editing straightforward and easy.
Surprisingly powerful for free software.
Support for 4K video.
Cons
Settings can be a little temperamental at times.
Not as full-featured as paid-for software.
Cost
5. Lightworks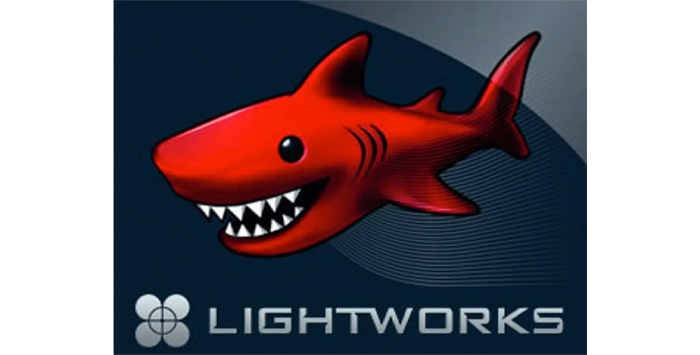 Lightworks is another DaVinci Resolve alternative worth considering. It's been around for a long time — 30 years at this point — and there's a reason it's been around all that time. That's because it's just a great piece of software.
The range of tools in Lightworks remains one of its best features. There are loads of features for anyone to take advantage of, whether you are working on multiple video tracks or just one clip. If you're a beginner, the basic editing tools are easy to learn; you can start cutting and editing non-linear video in no time at all. For more advanced users there are more than enough tools to turn out professional, high-quality productions.
There's also support for multiple monitors, which can be an absolute godsend when editing, and green screen videos are supported as well so you can get into a wide range of approaches when it comes to editing video.
Cloud storage is now also natively supported by Lightworks so importing and exporting your video to OneDrive or Google Drive is as simple as clicking a button. And with a Project Sharing feature, teamwork and collaboration across video projects become incredibly easy to do.
However, although Lightworks is nominally free, some of the more advanced features do require purchasing. This means that, for example, in the free version you can only export video to 720p — if you want to export to 1080p you need to pay for the Pro version.
Despite this, though, Lightworks is still worth looking at, and the free version is remarkably powerful. Paying for the more advanced features will unlock plenty of tools but if you only need the free tools it's still a great video editing candidate.
Pros
Free version is very full-featured and more than enough for most people who need to edit videos.
Wide range of video formats supported.
Great collaborative and teamwork sharing is built in.
Plenty of additional libraries and plugins are available.
Multiple monitor support in free software is fantastic!
Cons
More advanced features require purchase.
Free version needs registration.
Cost
Basic version is free, more advanced features are $154.99 for a perpetual license.
Conclusion
There are plenty of choices when it comes to finding a DaVinci Resolve alternative. And if you want to create high quality videos, whether you need a simple video clip touched up or something much more advanced, there are plenty of choices available.
FAQ
Is DaVinci Resolve Really the Best Free Editor?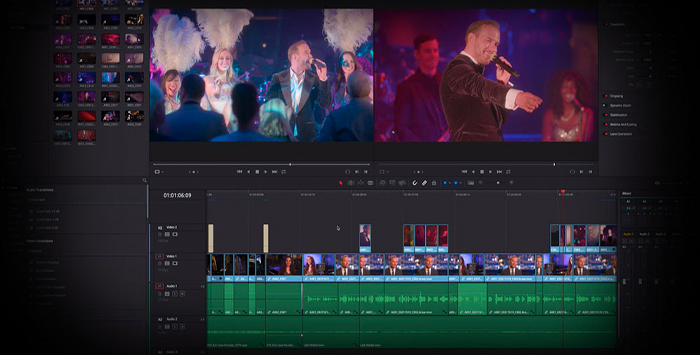 Whatever your needs (and budget!) there is a software package out there for you — creating videos has never been easier!
When it comes to free software there is rarely something as simple as "best." Free software will often have a range of different tools and capabilities but it's rare that any one piece of free software will have everything someone might way.
DaVinci Resolve has built its reputation on the fact that it does its best to provide as much functionality as possible for no cost. Whether you regard it as the "best" will depend on what you want to do with your video project.
For example, while Lightworks has a wide range of tools compared to DaVinci Resolve, the restriction on the quality of video exporting is an issue. So which is better will depend on which you need to prioritize. If you need to export in the highest quality possible then DaVinci Resolve would be a better choice. If you need a wider range of editing tools but are exporting to a platform that doesn't need high-resolution video, Lightworks might be a better choice.
Ultimately, it comes down to what your needs are, but there are plenty of alternatives to DaVinci Resolve available. Luckily, with DaVinci Resolve being free, you can experiment and decide what's best for you!
Is DaVinci Resolve Free?
DaVinci Resolve is available in two different versions. The free version is available to anyone and supports 8-bit video formats, the video editing and color grading tools are fully available, and there is no trial period that is imposed on the free version. Multi-user collaboration and HDR grading is also supported on the free tier.
The paid version of DaVinci Resolve is called DaVinci Resolve Studio and is $295. The Studio version includes support for 10-bit video formats, stereoscopic 3D, film grain, noise reduction, and Resolve FX among other tools.
Both versions can be downloaded from the DaVinci Resolve website.
What Features Should I Look For In A DaVinci Resolve Alternative?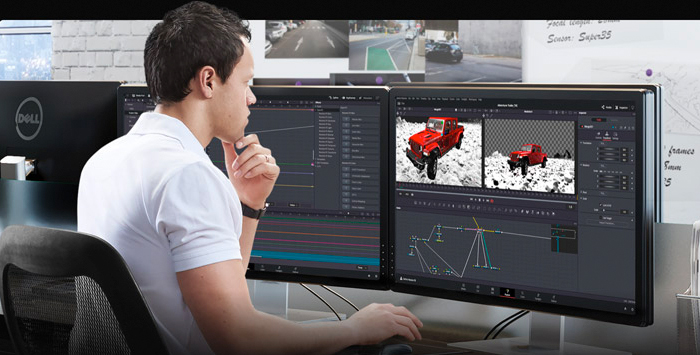 The answer to this question really depends on how you are going to use the software and how much work is likely to be involved. Every project will be different, and of course, there's a huge difference between editing a home movie and trying to put together an award-winning classic! 
However, there are some standard features it's worth looking out for.
User-friendly Interface
Video editing is a skill and it takes time to learn and develop one's abilities, so the last thing anyone needs is a clunky or difficult-to-understand interface getting in the way of what you want to achieve. Look for software that is intuitive to use and simple to understand so the learning curve is kept to a minimum.
The Widest Range of Video Formats and Encoding
When it comes to exporting your video you don't want to be hamstrung by your software. Choosing a video editor that supports the widest range of encoding and video formats means you will always be able to get your final project in whatever format you want it. The rule of thumb is the more video formats the software supports the better!
Good Audio Support
While it is vital to ensure your video looks as good as possible, don't neglect the audio side of your projects. For example, there's no point in having a great-looking explosion on screen if the sound effect sounds like a balloon bursting! Audio editing can often be overlooked when it comes to video editing software selection but getting things to sound good, as well as look good, will make all the difference when it comes to the final product.
A Range of Video Effects
Want your cherished project to look as good as possible? Be sure to select a video editor with the widest range of video effects. Whether these are transitions, green screen, animations, or something else will depend on the project you are working on but, as with video formats, the rule is the more you have available the better. You might not need every effect right now but who knows what you might need in the future?
Color Grading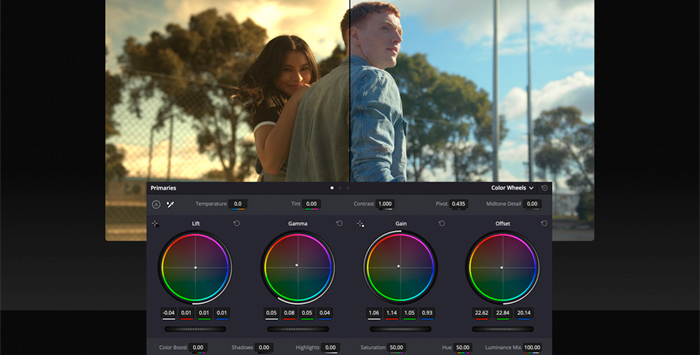 A tool that's always worth considering, color grading can make all the difference to a finished product. Whether you want warm, natural light or something dark and brooding, color grading can add atmosphere or simply make things look more natural. Any good video editor should have a good color grading tool, so keep an eye out for that.