GoPro vs DSLR: Which One is Better for You?
---

When it comes to making the right choice for shooting video, there are a huge array of different cameras out there.
Two of the most popular are the GoPro range of video cameras and DSLR cameras (digital single-lens reflex).
GoPro, especially since the advent of the GoPro 5, has been producing excellent-quality video cameras which are really making a mark on the market.
They are small, flexible, and portable, and the quality of the GoPro has been coming along in leaps and bounds. The GoPro Hero10 is one of the most recent models and has become popular with vloggers and photographers alike – if you're looking for a video action camera, there's a reason the name GoPro keeps coming up.
DSLR cameras are larger and it is older technology, having been around before the GoPro range launched. But the quality of video you can shoot with them is extremely high nonetheless. For a long time DSLR was the market leader and only recently has GoPro been able to catch up.
The Nikon D7200 is a good all-around DSLR camera and has specs similar to the GoPro Hero 10. Both are good devices and both take high-quality images.
But which is better for you? In this GoPro vs DSLR comparison guide, the GoPro Hero10 and the Nikon D7200 DSLR camera are put up against each other so you can best decide which one fits your requirements.
GoPro vs DSLR: Main features comparison table
Below is a table with the main features of the GoPro and Nikon D7200 DSLR cameras. Using the Nikon D7200 as an example of a mid-range DSLR camera and the GoPro10 as an example of what GoPro can provide proves to be a fair point of comparison.
| | | |
| --- | --- | --- |
| | Nikon D7200 | GoPro Hero 10 |
| Price | $515.00 | $399.00 |
| Dimensions (inches) | 5.3 x 3 x 4.2  | 2.8 x 2.2 x1.3 |
| Weight (oz) | 23.84 | 5.57 |
| Batteries | 1 x LiOn | 1 xLiOn |
| Video Capture Resolution | FHD 1080p | 4K, 5.6K (max) |
| Image Formats | JPEG, RAW | JPEG, RAW |
| Lenses | Large, wide range of options | Small, fixed |
| Bursts  | 6 photos/second | 25 photos/second |
| ISO Range | Auto 100-25600 | Auto 100-6400 |
| Sensor Resolution (max) | 24.2 megapixels | 23.0 megapixels |
| Wireless | Wifi, NFC | Wifi, Bluetooth |
| Screen | Rear Only | Front, Rear |
Main Features GoPro Hero 10
When it comes to GoPro vs DSLR cameras there are plenty of features for a detailed comparison. Let's start with the GoPro action camera first.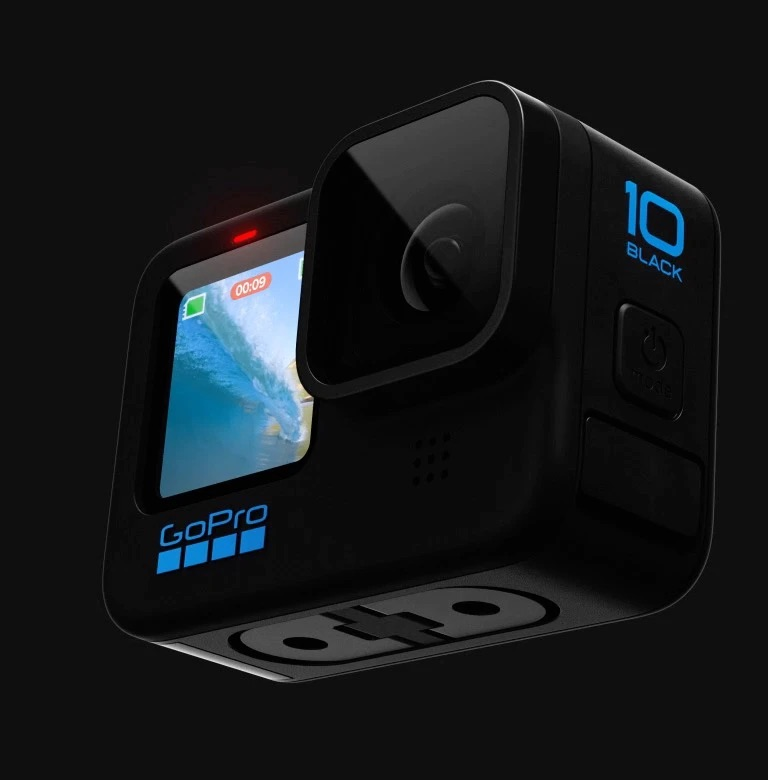 Cost
One striking difference in the GoPro vs DSLR cameras debate is the cost. The GoPro camera is around $115 cheaper than most DSLR cameras. This places the GoPro camera at the more affordable end of the spectrum. Being much smaller means that it can be manufactured, and therefore sold, at a much lower cost.
It is also specifically targeted at the video and blogger market. If you are producing vlogs, YouTube content, or something similar, keeping a lid on your budget is important and the GoPro is ideally placed to be affordable enough for most vloggers but of a high enough quality to produce great video content.
Size and Weight
As is immediately apparent from any side-by-side pictures, the GoPro is considerably smaller and lighter than a DSLR camera — actually about half the size. This means that it is ideal for video. And it takes just three seconds to boot up, so you can be ready to shoot in no time at all.
It is a portable device that can simply be grabbed and stuck into a pocket, ready for use at a moment's notice. At a tiny 5.57 oz, the GoPro really can be taken just about anywhere without feeling like you are hauling around a serious piece of gear.
The lightness also means that it is a very flexible solution and the camera can be positioned anywhere — hard-to-reach nooks and crannies or small spaces, the GoPro can easily cope with them all.
Ruggedness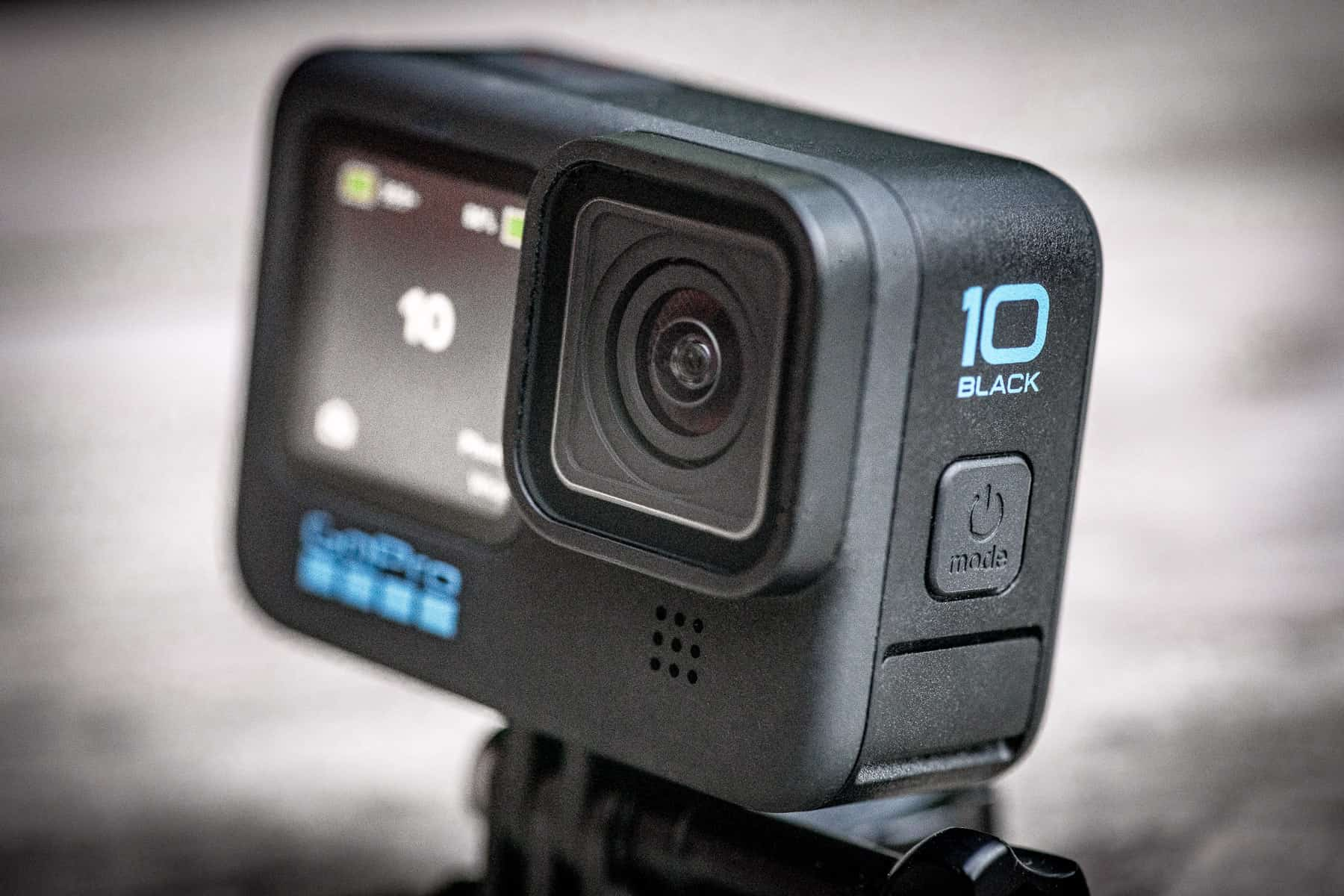 If you are out and about shooting video, you want to know that your equipment is able to take on the rough and tumble of the real world.
The GoPro Hero10 scores big on this front. The device is solidly built and can cope with bangs and knocks with no problem at all. However, the solid design doesn't add to the weight of the device, so it's still very portable.
The big advantage the GoPro Hero has over DSLRs is that it is a waterproof camera. This means that you can shoot underwater footage up to 33 feet (10 meters) in depth. You can record during heavy rainfall. Or if you simply drop the camera, you can be sure that no harm will come to it if it's anywhere near water.
Whatever condition you want to use the GoPro Hero in, the sturdy, solid design will see you through.
Lens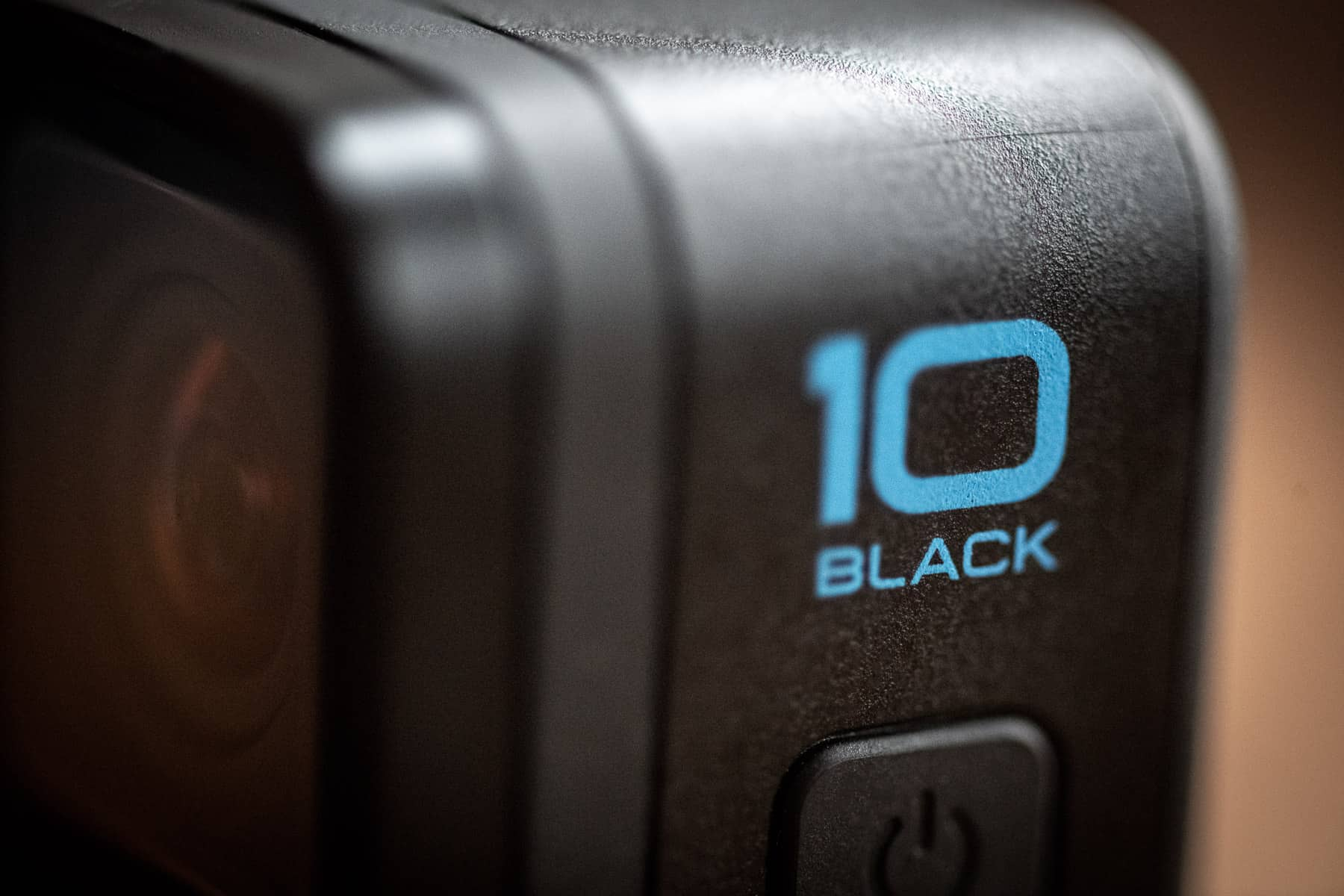 The GoPro 10 has a fixed lens. The size of the lens on any camera is crucial to the quality of the image that the camera can capture. The bigger the lens, the more light that can get at the camera's sensor, therefore the better quality the final picture will be.
By dedicated-video standards, the GoPro lens is of a decent size. It lets in a fair amount of light and is reasonable, so the image quality is satisfactory. It is also possible to purchase third-party lenses which can be used to enhance the range of shots that the GoPro Hero can take. This will improve image quality and cut down on image noise, especially in low light.
However, there's no question that when it comes to comparison with our DSLR camera, the GoPro simply can't compete.
Resolution and Image Quality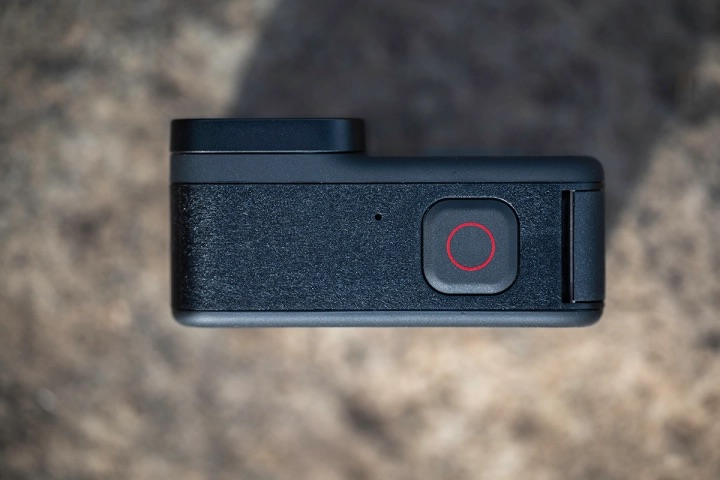 Resolution for video has always been a hallmark of the GoPro series of video cameras and the Hero 10 is no exception to this.
It can record in full 4K at 120fps and can record at 5.3K at 60 fps. That means the GoPro will be able to capture smooth, flowing video. It excels at slow motion as well.
Both of these are extremely impressive and help explain why the GoPro 10 is capable of capturing such great video footage.
When it comes to taking still images, the GoPro performs well. Its sensor is a little lower in resolution than the DSLR camera, but it takes great-quality images. Image formats are JPEG and RAW.
While the GoPro is never going to be able to compete directly with a DSLR camera when it comes to still images, it still captures good image quality and would be sufficient for most people who aren't professional photographers.
Stabilization
When it comes to image stabilization, the GoPro Hero is entirely software-based.
The GoPro Hero's software is called HyperSmooth. This slightly crops the image you are recording (as all software stabilization applications do) and carries out the stabilization on-the-fly, as you are recording.
The HyperSmooth software has improved greatly when it comes to stabilizing your image. It is worth mentioning, though, that the image stabilization will only work when you are shooting in a 4K 16:9 aspect ratio. If you shoot in 4K 4:3, it will not work.
However, software solutions aren't the best way to get perfectly stable images. Investing in hardware such as a tripod and gimbal will always yield better video quality.
Despite this, the image stabilization from the GoPro Hero 10 is still impressive for what it is and produces quality images.
Time-Lapse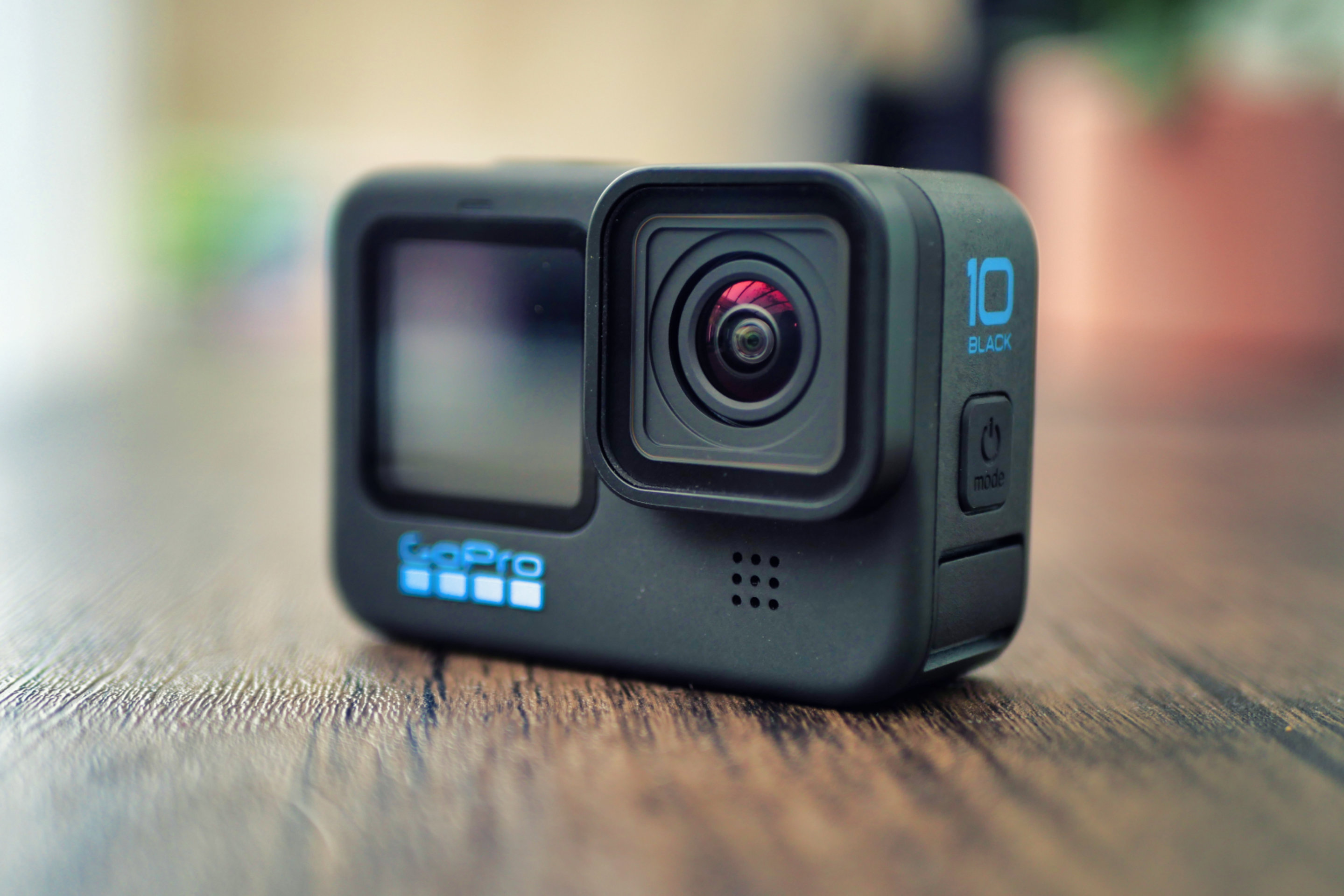 The GoPro Hero 10 has a dedicated Time-Lapse mode to create time-lapse videos. This is very effective at capturing quality images, especially when combined with the HyperSmooth stabilization software.
The combination of the two means that the quality of time-lapse footage that can be taken with the GoPro Hero 10 has come by leaps and bounds. There's also a Night-Lapse mode, to help you shoot time-lapse footage at night.
Finally, there's a TimeWarp mode, which is the opposite of time-lapse – it speeds up, rather than slows down, the footage.
Ease Of Use
The GoPro Hero10 is an easy-to-use device straight out of the box. All you really need to do to start shooting is press the big red button and you can begin shooting action videos immediately. But there is of course more to it than that.
You can navigate settings on the LCD touchscreen which will allow you to alter things like aspect ratio, video resolution, and many other basic settings. The GoPro also has an "Advanced" settings option called ProTune, where you can adjust things like wide-angle, color correction, frame rates, and so on.
While the more advanced settings are useful, navigation can be a little clumsy and you won't have the same degree of finesse that you will with a DSLR camera.
Accessories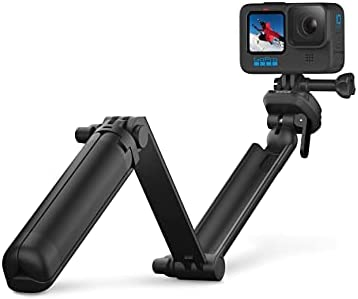 There is a multitude of accessories available for the GoPro. These include a dedicated carrying case — for both the camera, and other accessories — as well as mounts, straps, gimbals, tripods, and more.
All of these greatly help to increase the flexibility of the GoPro. You don't have to just hold it in your hand and shoot, and multiple mounts mean you can attach the camera to everything from a cycle helmet to a beloved pet!
There are plenty of lens filters available too, so if you want to get some specific results or fancy experimenting with different types of shooting, the options are available to you.
As you might expect, the range of lenses and filters for a DSLR camera is much wider. However, the GoPro still has plenty of add-ons that can greatly enhance how you shoot.
DSLR Camera
Next up, we have the DSLR camera, as represented by the Nikon D7200.
Cost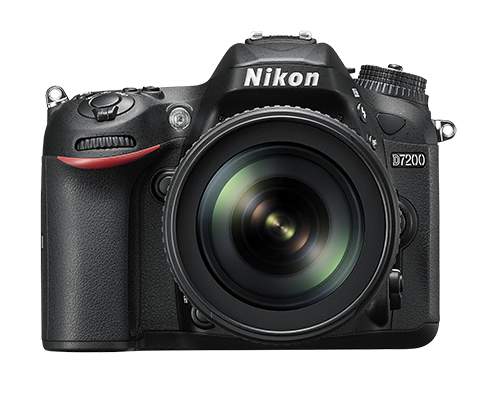 The cost of the DSLR camera is noticeably higher than that of the GoPro Hero10. That's because this camera is a lot more sophisticated than the grab-and-go nature of the GoPro Hero.
The DSLR camera is designed as a more professional piece of kit. This means that it inevitably comes with a higher price tag.
Whether you think the extra money is worth paying will very much come down to what you are going to be using the camera for.
It's worth mentioning that, though the DSLR price is higher than the GoPro, prices for DSLR cameras have been coming down, so it may be that the gap between the two will narrow. However, for now, a GoPro camera is definitely a cheaper option than a DSLR camera.
Size and Weight
The DSLR camera is larger and heavier than the GoPro Hero. That's because the DSLR is designed first and foremost as a still image camera that can also shoot video. This is the opposite of the GoPro Hero, which is a video camera that can also take still images.
At 23.84 oz, the Nikon isn't the heaviest or most cumbersome DSLR camera out there. It is quite a lot heavier than the GoPro hero though, and it has a physically larger form factor, so it's not as light and flexible a solution.
Despite this, it's still not a huge weight, and the Nikon can be carried around without too much difficulty.
Ruggedness
The main body of the Nikon is solidly built, and for a DSLR camera, it is sturdily built. The body is weather-sealed and should be able to keep out the elements under most conditions.
It is designed to be used in most weather conditions, and the odd bump and scrape aren't going to cause the camera too many problems. Whether it's rain or dust, the Nikon will keep on working.
However, unlike the GoPro Hero, the Nikon is not waterproof. That means you can't shoot underwater footage with it out of the box.
While it is possible to get third-party accessories that will provide waterproofing for your DSLR camera, these aren't always the best solutions, and risking an expensive camera underwater on the strength of a third-party cover might not be a chance you want to take.
If you want to shoot underwater footage, the DSLR camera isn't the choice to make.
Lens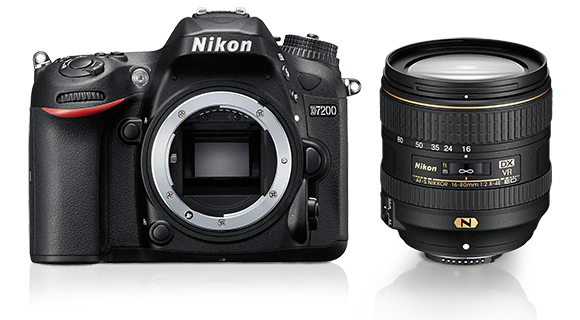 When it comes to the lens, this is where Nikon really scores. As a professional camera, the standard lens on the Nikon is considerably larger than that on the GoPro Hero 10.
That means more light is captured by the sensor, and so the image quality is better. The sensor, too, is of a higher resolution than the GoPro 10, which also gives the Nikon the edge when it comes to capturing images.
The Nikon also has a much better depth of field thanks to the lens. This means you can achieve lots of photographic effects such as blurred backgrounds in portrait shots which the GoPro Hero can only manage to emulate with software. While some software solutions can be quite good, nothing compares to having a camera that can capture such things naturally. The image quality for these types of shots is simply better on the Nikon.
The lenses for the Nikon D7200 are interchangeable and there is a wide range of alternatives available for just about every conceivable way of recording (mirrorless cameras also have this advantage).
These do come at a price, but the extra lenses mean that the Nikon can be modified in ways that are simply impossible with the GoPro Hero10.
Resolution and Image Quality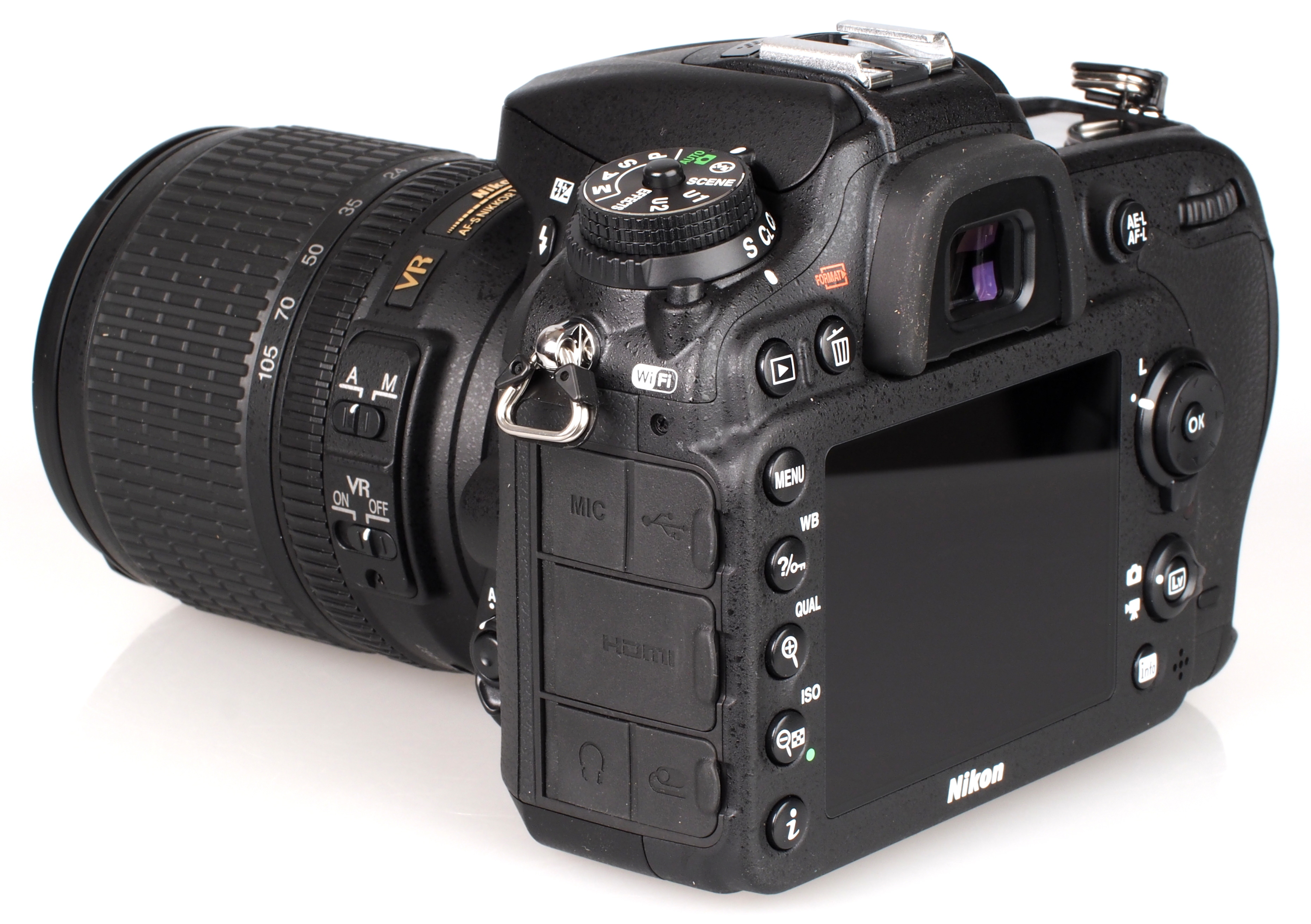 The Nikon D7200 can capture video at 1080p. This is full HD, but not quite as high quality as the GoPro's full 4K and 5.3K options. 1080p is still high quality, but in this, there's no doubt that the GoPro Hero has the edge.
However, the 24.2-megapixel sensor on the Nikon is of higher resolution than the 23.0-megapixel sensor on the GoPro Hero10. Combined with the much larger lens, this means that still images are captured in far better quality on the Nikon compared to the GoPro cameras.
This makes sense — the Nikon is a still-image camera that can also record video footage, whereas the GoPro Hero is designed primarily as a video camera that can also capture still images. Image formats are JPEG and RAW.
The superior image capture ability of the Nikon certainly puts it ahead when it comes to still images. If it's high-quality images you need, DSLRs have the edge.
Stabilization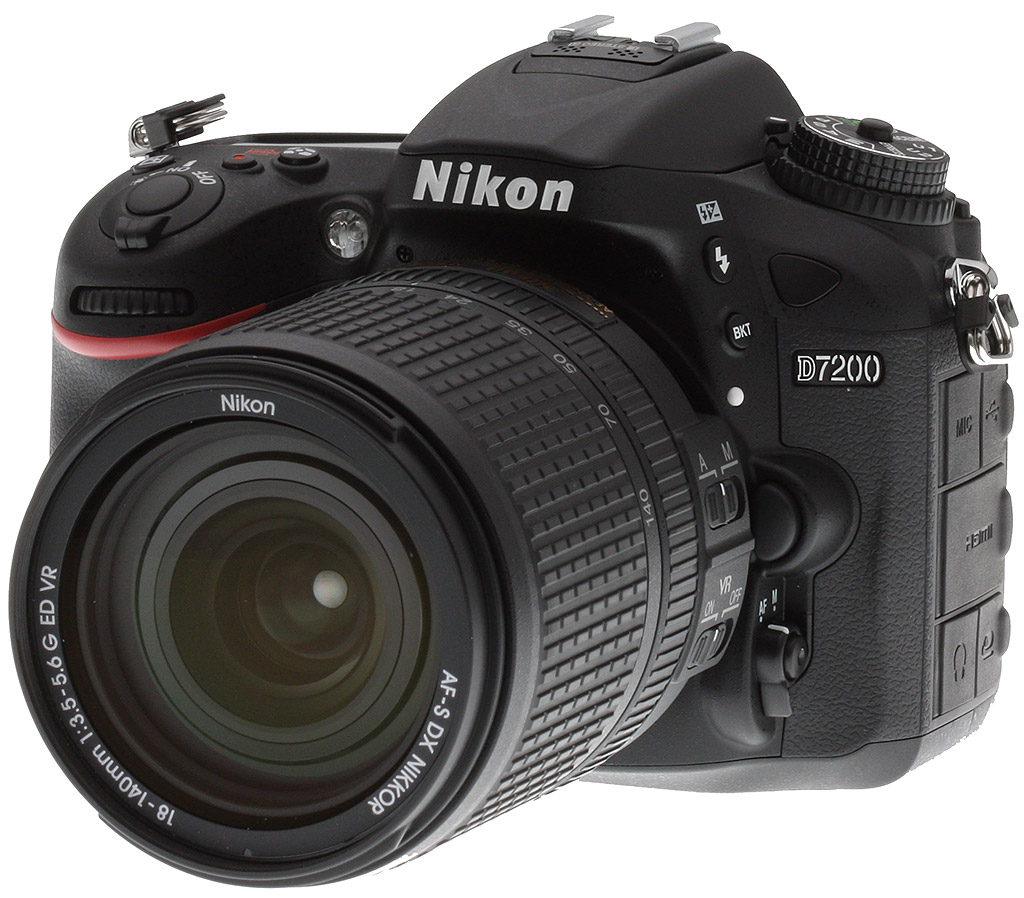 Straight out of the box, the Nikon D7200 does not have image stabilization. This means that any stabilization either needs to be done with the purchase of additional hardware, such as a gimbal or tripod or needs to be done in software once you have ingested the footage to your computer.
The Nikon D7200 does support image stabilization, though. The image stabilization mechanism is in the lenses which can be added to the camera. That means you would need to purchase an additional lens for the camera to get the stabilization.
This will compensate for any hand-held movement. In-lens stabilization is much better than software-only solutions, such as the one the GoPro Hero 10 has, and will produce better quality images.
It will require extra expenditure, so it's worth considering whether image stabilization is something you need before making your purchasing decision.
Time-Lapse
As with the GoPro Hero10, the Nikon D7200 has a built-in time-lapse mode.
One of the big advantages of the Nikon is that you have much more control over how the camera operates. That means frame rates and resolutions can be adjusted, along with aperture, exposure, and many other settings.
This level of detail means that you can get very precise results from the time-lapse setting, and gives far more control than is possible with the GoPro Hero.
However, even the default settings will still produce great time-lapse videos.
Ease of Use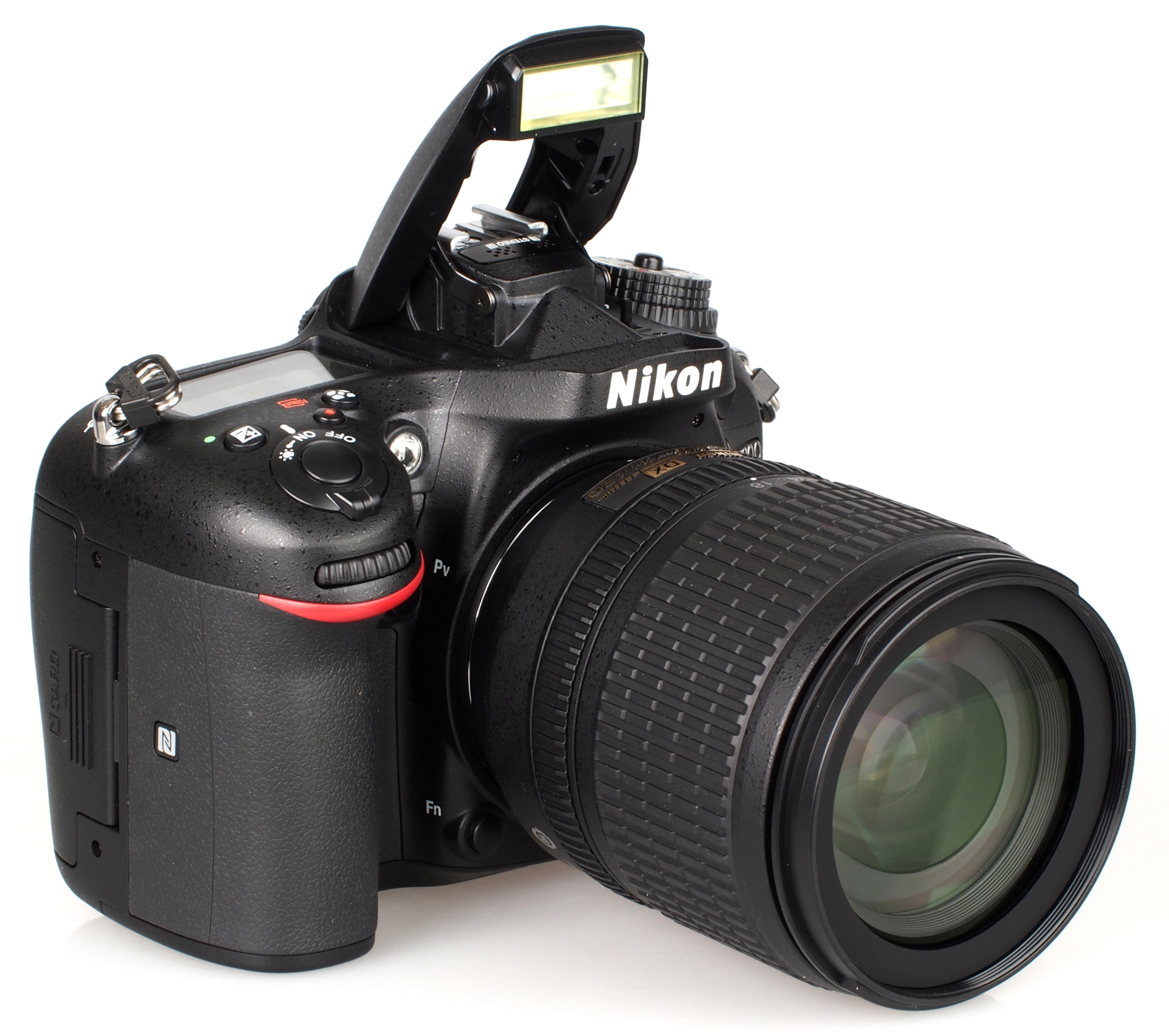 The Nikon D7200 is a lot less user-friendly than the GoPro Hero10.
That's because it has a far wider range of settings than the GoPro Hero10. Every aspect of the camera can be adjusted, and the user has perfect control over every single element that goes into taking an image or shooting a video.
This means that there is a big learning curve when it comes to the Nikon D7200. The benefit is that, once you have learned all the different settings, you will be able to utilize the camera far better. Shutter speed, exposure, aperture – everything is controllable.
The GoPro Hero is easier to use out of the box, but it is at the expense of being able to make as many adjustments.
However, even though there is plenty to learn with the Nikon D7200 it is possible to get up and running in a fairly short amount of time. How deep you want to dive into the settings is dependent upon how professional you want to become with it. It is still possible to just point and click, but if you want to go further — you can!
Accessories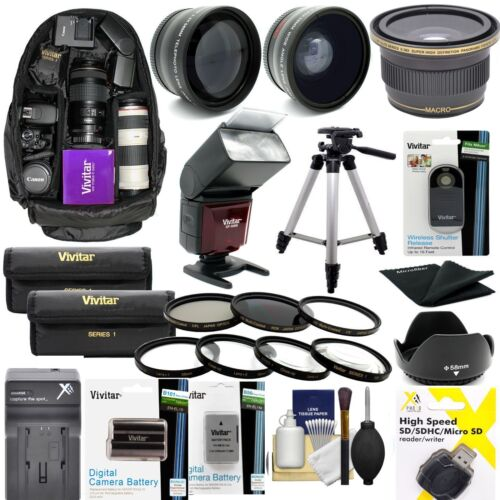 The one thing the Nikon is definitely not lacking is accessories.
There are dozens of lenses available for the camera which allow you to change how you shoot. There are camera bags to keep your large device safe and secure while you're traveling.
Tripods and gimbals are, of course, also available. And a tripod for the Nikon is a great way to improve your still photography, which is what the camera excels at. There are neck straps, so you can physically wear the camera and always have it on hand so you are ready to shoot.
There's an external flash available as well, the Speedlight.
Nikon also sells external microphones, so if you find the built-in microphone isn't capturing audio to the quality you require you can replace them. There are, of course, plenty of other external microphone solutions available as well.
The Nikon D7200 is an extremely flexible piece of kit, and if you want to find something to modify it with, the chances are it's out there. The only barrier is likely to be the cost.
What Will You Use It For?
The GoPro vs DSLR both result in excellent pieces of equipment and are both worth spending money on. However, each is suited to slightly different use cases, so which one you choose will depend on what you are going to be doing with it.
For The Video Content Producer: The GoPro Hero is definitely the choice to make if your primary use is going to be recording video. This is a small, flexible, and versatile device that can capture video footage in a fantastic resolution.
The build quality means that the GoPro Hero10 can be taken into almost any situation — even underwater — and still keep recording. It is a light, grab-and-go solution that will suit anyone who needs to record video on-the-fly and needs a reliable, durable solution.
For The Still Photographer That Needs Video: When it comes to capturing still images, the Nikon wins hands-down. The increased sensor resolution, the large built-in lens, and the huge variety of lenses that can be fitted to it mean that it's a perfect device for capturing every photo you want in perfect clarity. It's simply the best type of camera when it comes to photos.
It is also very adjustable, and control over every aspect of the camera is simply a finger press away. Video quality isn't as high as the GoPro Hero10, but the Nikon can still capture video in full HD, and there's little to complain about when it comes to the captured footage.
As a DSLR camera, the Nikon D7200 is a more professional solution than the GoPro Hero10, but professionalism comes with a price tag — you will be spending more dollars if you opt for the Nikon.
Conclusion
In the end, the GoPro vs DSLR decision depends on what you want to do with your equipment – both are great pieces of gear and well worth spending money on.
Which one you choose will come down to both what you can afford, and what your primary use of the device will be. However, neither devices are bad in any area, and both will result in capturing great video and fantastic photos.
Now all you need to do is make your choice and get shooting!