iMovie vs Final Cut Pro: Which Apple NLE is Better?
---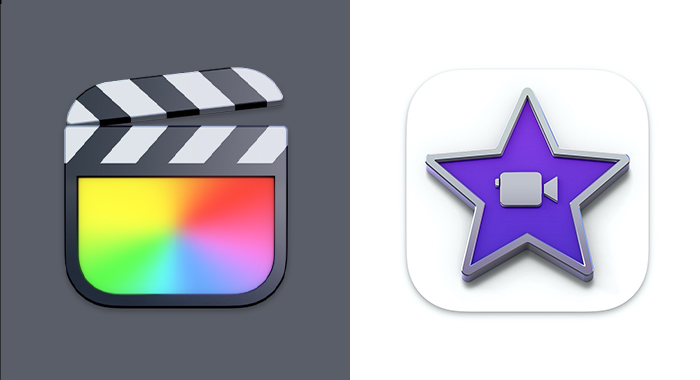 Video making has been on a consistent rise for a while now. Most of it is down to hardware, but a large chunk is due to software.
If you edit videos with a Mac, a host of video editing software can help you. However, two names that consistently come up are iMovie and Final Cut Pro.
iMovie and Final Cut Pro are two of the most popular software among video editors. However, it is important to set a baseline fact: iMovie and Final Cut Pro are designed for users of different skill levels, so the choice of which to use to edit videos is a significant one.
This also means that the choice depends mostly on your skill level and the goals of your video editing.
Both apps are exclusively macOS compatible, and both have iOS mobile versions. Both apps also have some similarities in functions, but there are important distinctions.
It doesn't matter if you're a professional video editor or an amateur filmmaker. If you're currently undecided about what video editing software you want to use for your Mac or iPhone, this article should be of help to you.
In this guide, we'll talk about the features of iMovie vs Final Cut Pro and how to decide which of them is best for Mac users.
Quick Comparison between iMovie vs Final Cut Pro
| | iMovie | Final Cut Pro |
| --- | --- | --- |
| Price | Free | $299.99 |
| Auto enhancements & Presets | Yes | Yes |
| Themes | Yes | Yes |
| Top HD format support | 1080 | UHD 4K |
| Team collaboration | No | Yes |
| Sync with Multicamera scene | No | Up to 16 Audio/Video channels |
| Availability of Mobile app | Yes | No |
| User-friendly | Very Friendly | Complicated |
| Professional quality | Beginner | Expert/Professional |
| 360° video editing | No | Yes |
You May Also Like:
Final Cut Pro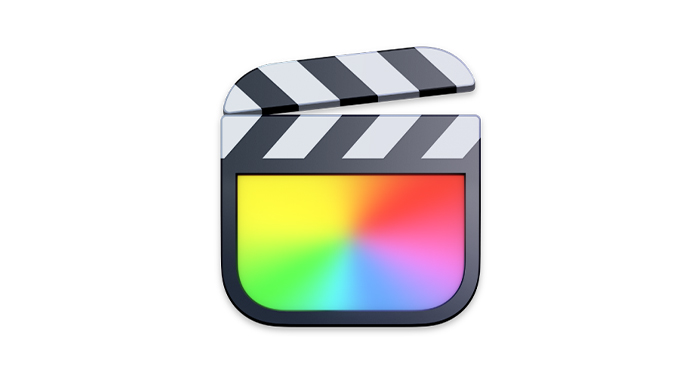 Final Cut Pro is a video editing program originally developed by Macromedia Inc. until acquired by Apple Inc. in 1998. Final Cut Pro offers a wide range of dynamic tools that'll help you turn basic videos into a masterpiece.
Its technical features serve all kinds of creators, from leisure animators to professional filmmakers. However, after a few minutes of use, you'll see that this is clearly professional editing software.
It has been used for popular movies such as No Country For Old Men (2007), The Curious Case Of Benjamin Button, and Kubo and the Two Strings. It is also heavily used by influencers to give their videos a professional touch before posting their video content on social media platforms.
Final Cut Pro supports formats for all videos and works seamlessly with Apple's iMovie and other iOS apps.
It also has a simple UI that is friendly to both pros and consumers. It offers an unlimited number of video tracks, alongside vast libraries, tagging, and auto-face analysis. Final Cut Pro supports 360-footage, although it notably does not offer stabilization or motion tracking for that footage.
It also supports HDR and Multicam and allows input from the iPad sidecar and MacBook Touch Bar.
Final Cut Pro is marketed toward professionals, so naturally, it offers a lot more flexibility and power for video editing projects than iMovie.
Pros:
Powerful program with industry-leading tools for video editing.

Top special effects to help with all complex video edits.

A wide range of plugins is available to better customize the application.

Cons:
Expensive one-time fee.

Compared to iMovie, there is a steep learning curve.

Requires a strong Apple computer to run and handle more complex projects.
iMovie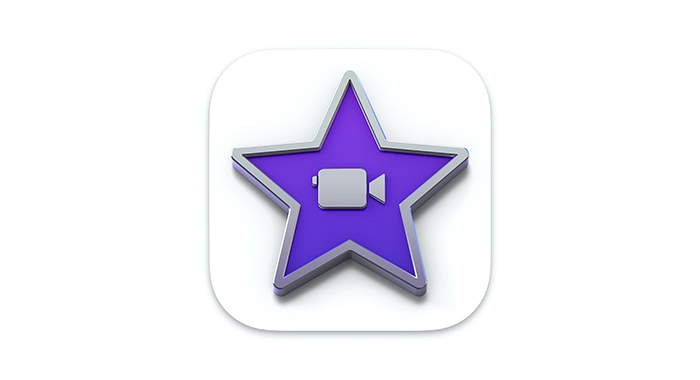 iMovie has been a popular video editing software since its launch in 1999. iMovie is geared towards beginners and semi-professionals, and its functions reflect that. This is not to say that its features are substandard or deficient. As we pointed out earlier, it depends on what your video demands.
It has a very simple interface and its tools are notoriously simplified and straightforward. It costs $0, so there's no buyer's remorse. If you find it inadequate you can simply get another editor.
That said, iMovie has made advancements over the years that bring it eye to eye with industry favorites.
Despite these improvements, iMovie is clearly pushed commercially towards beginners and semi-professionals. This is mostly because the editing needs of the "average" video editor are consistently on the rise.
iMovie now allows for full HD support, a notable lack in earlier models. iMovie comes installed for free on most Apple devices, and for many, it is all the video editing they need.
But, compared to modern video editing software, iMovie has basic features and a small range of plug-ins.
It has a few weak points that make it less than ideal for professional-quality videos such as color correction and audio mixing. We'll go into detail in the rest of the article.
Pros:
Free to use and easy to install on most Mac computers.

Super easy to use for beginners.

A fast program that works well with Apple hardware.
Cons:
Limited themes, plugins, and features.

Not as many color correction or audio mixing tools.

Not the best for professional-grade videos.
Ease of Use
There are no mincing words about it: iMovie is designed for users with no prior editing knowledge whatsoever. It is also great for experts who want to do some light editing and aren't interested in anything hardcore.
If you have a simple film to make and you want to mash up a few clips, iMovie is the perfect platform for that. Apple loves simplicity and it is perfectly expressed in iMovie. Everything is just a few clicks away.
You'd expect that Final Cut having more professional tools would be very complex, but it really isn't. Final Cut is very user-friendly and has the Apple touch too. You'll need some prior editing experience to navigate everything, and there's still a steep learning curve.
However, the additional effects and unorthodox editing style may be too much to look at for someone looking to create a simple video with minimal edits.
Long story short, if you're looking to give your videos the professional treatment long-term, then the effort in mastering Final Cut Pro should be worth it.
Of course, if you don't need anything complex, you can use iMovie where you don't really have to learn anything. For simplicity, iMovie wins.
Interface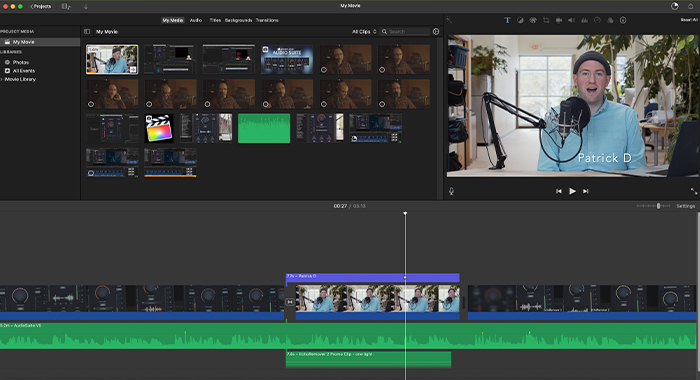 With Final Cut Pro vs iMovie, the interface is the same story. Optimized for simplicity, it is organized into 3 thematic panels found at the top of the screen.
Media: this panel shows your stored content.
Projects: this shows all of your edited projects. Even the half-hearted ones. You can also duplicate projects to execute different edits simultaneously.
Theater: this shows you all the movies you have shared or exported.
This arrangement is similar to that found on most video editing software. iMovie is really easy to navigate on first use. It has a user-friendly interface, but the layout may be a bit limited to the trained eye.
Final Cut Pro is designed for professionals and it is reflected here. It features the same three panels as iMovie and an additional effects panel for maneuverability.
That said, it's clear a lot of effort went into making it as simple as possible. Final Cut Pro is easier to navigate than most other professional video editing software. However, users have noted that it has very few customization options.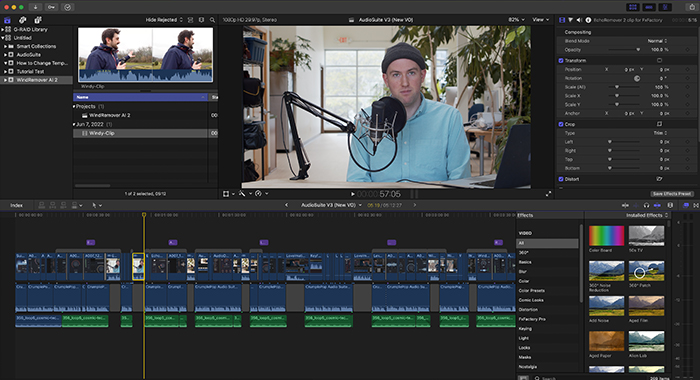 Final Cut Pro is neither a linear nor nonlinear editing program. It uses its own style called a magnetic timeline. This means that moving a clip or asset automatically moves those around them as the timeline adjusts to your editing. This makes postproduction very easy and smooth as there's no need to close end-to-end gaps between clips manually. However, it may put off Mac users who are accustomed to other styles.
Workflow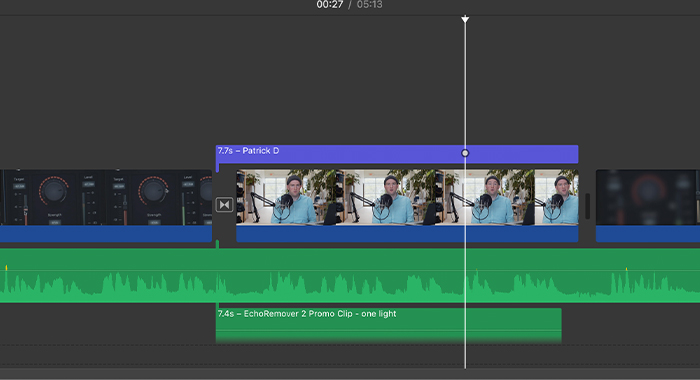 iMovie's workflow is as straightforward as any. You import your clips and put them into the timeline. Then, you edit and export them. It is pretty smooth for lightweight video editing projects that anyone can use on the first try.
With Final Cut, it's a little different. The workflow is more complicated and has more moving parts, but this allows for much more control. Importing raw footage is as easy as going to the file and clicking import, then selecting the video files you want to be part of the project.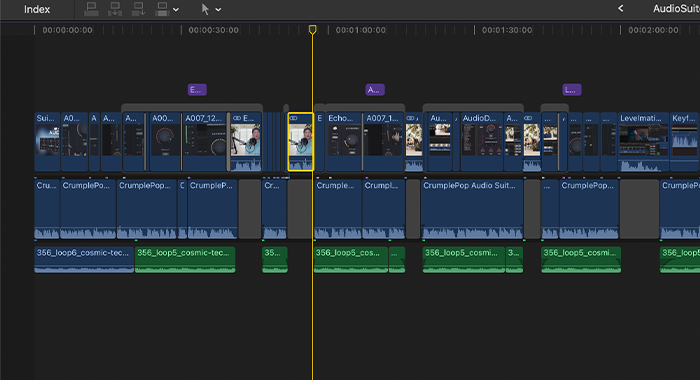 Around here, the magnetic timeline starts to take effect, and the clips you've put together will start to merge. From here, adding effects and applying plug-ins is easier from here on out. Final Cut also allows for advanced motion compositing for an even broader workflow.
Operating Speed
For iMovie vs Final Cut Pro, there's not a lot to talk about regarding operating speed. Both software is exclusive to Apple products, so their speeds are device dependent yet assured of smooth running. This, however, limits the compatibility with nonapple devices.
With iMovie, usually, you're working with smaller video files for less intense outcomes. With Final Cut, you'll likely be working with much larger video files. Any observed difference in operating speeds will likely be because of this.
Advanced Effects
Traditionally iMovie had nothing in terms of advanced effects but the latest version has some advanced features. These include some color balance and correction, video stabilization, and noise reduction, among others. However, experienced video editors still find them limiting.
Final Cut offers a lot more in terms of advanced editing. With Final Cut, most of the advanced tools in the iMovie are just regular tools. Additionally, you have access to keyframes with Final Cut Pro. This allows for more accurate editing and higher levels of detail.
Final Cut also lets you expand audio clips in a similar manner. Sound editing is commonly underrepresented in video editing software so this is very important.
Color Correction
For many readers, when they ask about iMovie vs Final Cut Pro what they're really asking about is the color correction. Good color correction can take your footage from a bland recording to a story. Sometimes all you have to do is match your color grading with the tone of your project.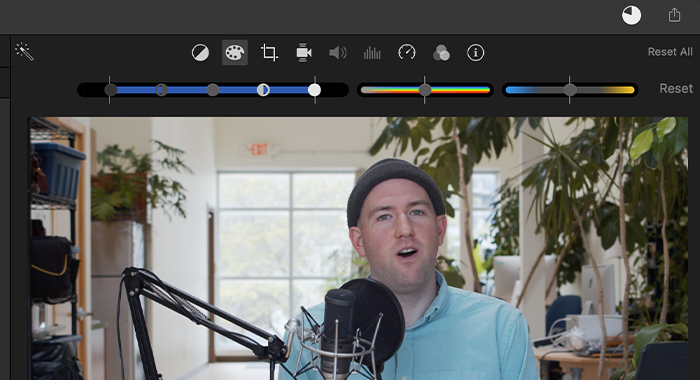 iMovie has been geared towards amateur videos for a while, so the color correction tools are a little basic, especially when compared to more advanced video editing software.
On the other hand, Final Cut Pro's color tools are pretty good. It's not DaVinci Resolve, but it is absolutely professional quality.
Among these tools is the automatic color correction tool which works in two ways. One way is by matching the color of a selected clip with the color palette of another clip or by automatically matching your selected clip with the most effective effects.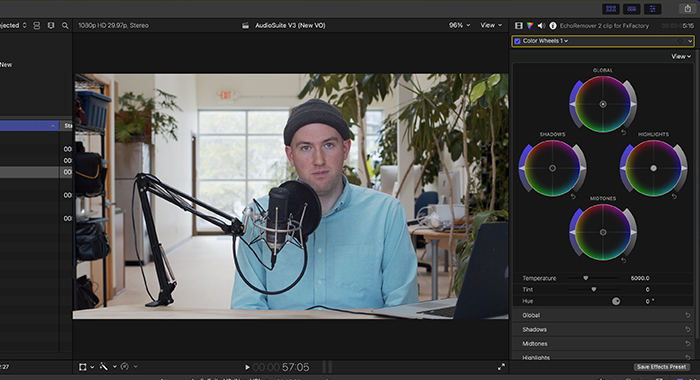 Other features include waveform control, vectorscope, and access to video scopes. Video properties like white balance and exposure can be easily tweaked with Final Cut's basic tools. It is pretty good at skin tone balancing for more natural footage. Contrast balancing is well executed here so you don't have to worry about your special effects standing out.
iMovie and Final Cut Pro are both great, but Final Cut beats iMovie easily here.
Plug-ins and Integration
Plug-ins are an easy way to get full functionality out of your software and this is especially true with video editing software. iMovie technically allows for third-party plug-ins, but the quality of these plug-ins is rather low. Without high-quality plug-ins, there's a low ceiling on how good your projects can get.
Final Cut Pro, unsurprisingly, has a professional-level collection of plug-ins and integrations for full and augmented control of your workflow. Final Cut has a built-in warp stabilizer for stabilizing video, which is something iMovie specifically needs but lacks. iMovie has access to other third-party stabilization plug-ins, but they're just not as good.
Final Cut has an extensive network of plug-ins bolstered by those offered by every major stock footage site. These plug-ins include transition packs, surface tracking technology, glitch effects, and more. With both software, you can easily upload your work if you're going to be consistently sharing videos.
Pricing
This is another area where iMovie and Final Cut Pro diverge. iMovie costs nothing and is readily available for download on the app store. It also comes pre-installed on Mac computers. iMovie is available for download and uses on iPhone through the App Store.
Final Cut Pro should set you back $299 for a single lifetime purchase. It sounds like a lot, but when Apple first acquired Final Cut, it sold for $2500. You can find it for purchase through the Apple Store and you get regular updates at no extra cost. If you're not sure about shelling out all that cash, you can try out Apple's 90-day free trial.
Final Thoughts: Which Video Editing Software is Better?
iMovie vs Final Cut Pro, which is best for you? If you read through this guide, you'll know that iMovie and Final Cut Pro are different software meant for different audiences. There's also a gulf in pricing that further highlights this disparity.
If you're trying to make a few edits here and there, or your work only requires you to cut videos and add background music, then Final Cut Pro may be overkill. However, if you're doing something that requires professional-level editing or you want to bump up your video editing skills, iMovie will fall short of that.
$299 may be off-putting, but professional videos are expensive. If you need consistently high-quality videos after editing, then the cost of Final Cut Pro will be worth it. Anything else, and you may be better off sticking with iMovie.
FAQ
Is Final Cut Pro only for Mac?
Final Cut Pro works exclusively on Mac computers as it was made by Apple. Perhaps this will change in the future, but right now there are no versions available for Windows or other operating systems.