Mini Microphone for iPhone: The 6 Best Mics Available Today Compared
---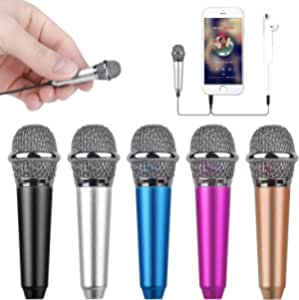 Mini microphones are an increasing trend used by content creators to help grab attention. As it is possible to surmise from the name, a mini microphone is just a regular Microphone for iPhone, but smaller. However, getting a mini microphone for iPhone recording can make a big difference.
While they are a comparatively new innovation in the microphone world, the market for them is growing rapidly. Whether an eye-catching feature on Tik-Tok or a handy portable recording device that can improve the quality of your sound over your iPhone's built-in microphone, mini microphones are constantly gaining in popularity.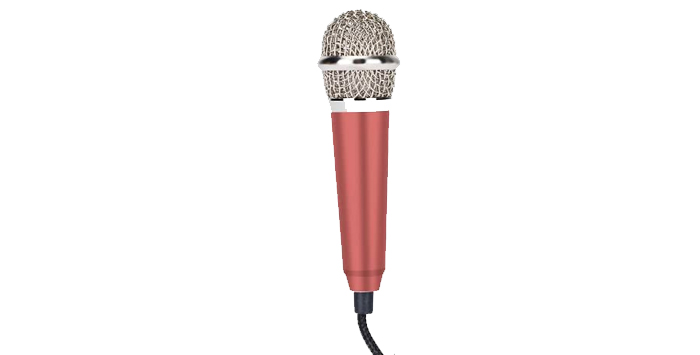 From vloggers to content creators, podcasters to interviewers, there's a market for small, portable devices that improve the quality of your audio recording.
But how do you choose the right mini microphone for iPhone recording? We will give you all the information you need to shop around and ensure you can make the correct choice when it comes to this fairly new field.
How To Use a Mini Microphone for High-Quality Audio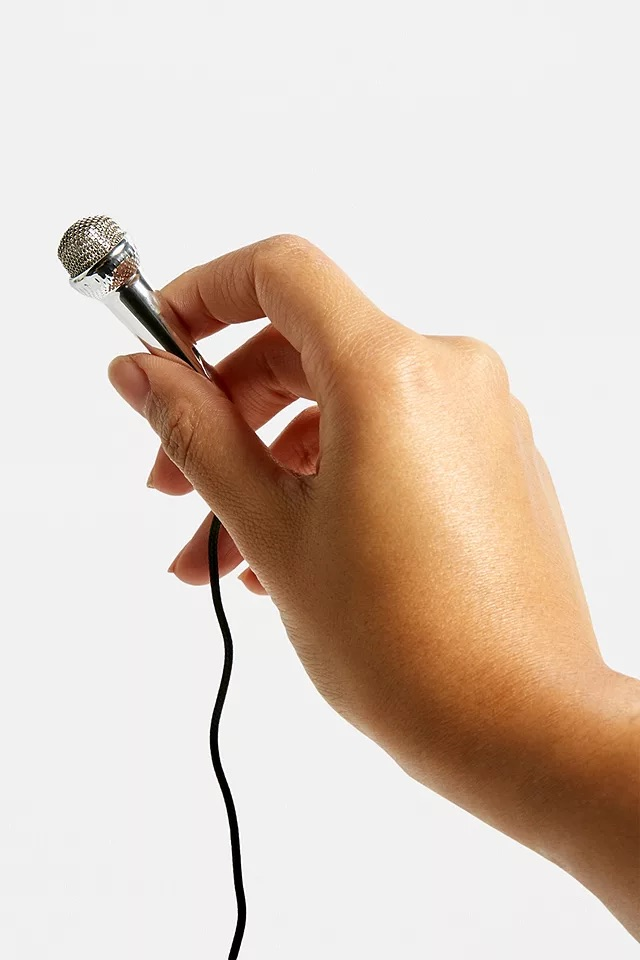 To get the best results from a mini microphone it is important to record at the correct distance.
For a hand-held or device-mounted microphone, it's a good idea to have your subject around three feet (90cm) from the microphone when they are speaking. This will vary a little from microphone to microphone, depending on how sensitive the device is.
However, a maximum of three feet is a good rule of thumb and should always ensure that you can capture good quality audio without too much background sound being recorded as well.
Lavalier Microphones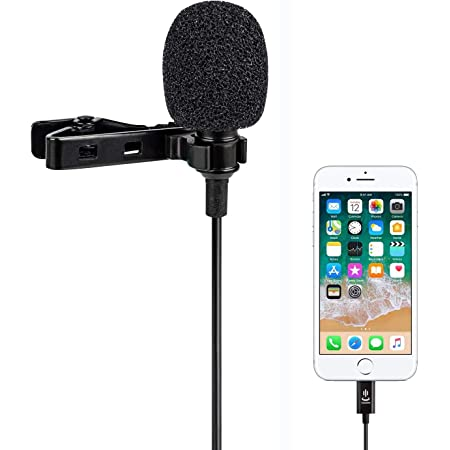 For lavalier microphones, which clip to your clothing, you want to keep the microphone around one foot (30cm) away from the person that is talking. Lavalier microphones are designed to be used closely, so if you are wearing one you need to keep this in mind. If you use it for interviewing, also keep it around one foot from your interviewer's mouth.
Best Mini Microphones for iPhone
1. Phenomenal Mini Microphone $8.99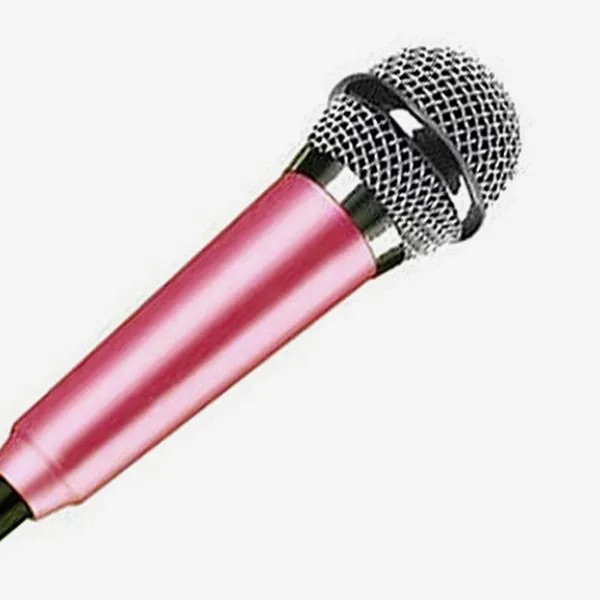 Choosing a microphone can be time-consuming, expensive, and confusing. Fortunately, the Phenomenal Mini Microphone solves all these problems at once.
This tiny microphone connects to your iPhone and has more than enough sensitivity to improve upon the quality of the iPhone's internal microphone.
It comes with a 1.5m soft cable for the microphone, meaning you don't have to have your iPhone directly in front of you when you record.
But best of all, the device is incredibly cheap, meaning that if you want to make the first purchase to dip your toe into the world of the mini microphone you don't have to break the bank to do it.
Specs
Size: 3.5 x 2.4 x 0.7 inches
Connector: 3.5mm jack
Polar Pattern: Unidirectional
Sensitivity: 30 dB
Power: Battery
Pros
Incredibly cheap.
Tiny, light, and portable.
Decent quality sound, considering what you're paying for it
1.5m soft cable included.
Also comes with a small windscreen.
Cons
No lighting cable is included for iPhone, so needs to be purchased separately.
Very basic – no additional functionality at all.
2.  Maono Lavalier Microphone  $19.28
The Maono microphone is a wired lavalier microphone that is available for a very reasonable cost. This means that rather than being hand-held, the compact microphone is clipped to your clothing. That way, your hands are free to deal with any other equipment you might have.
It's a more professional look than some of the other microphones on the list, which lends an air of authenticity to the user. It's also ideal for vox-pops and other outdoor interviews where you want to keep set-up or preparation time to a minimum.
The Maono comes with a small windshield to help with blustery outdoor conditions. The microphone also features noise cancellation, which helps keep background noise to an absolute minimum so you can capture clear, undistorted audio.
The device is small and slender, and the plastic is solid enough to take a beating when it's out and about.
For this kind of price point, you really can't go wrong, but the Maono goes above and beyond, providing a great cost-to-quality ratio.
Specs
Size: 2.3 x 1.18 x 1.97 inches
Connector: 3.5mm headphone jack (also comes with 6.5mm adapter)
Polar Pattern: Omnidirectional
Sensitivity: 30Db
Power: 2 x batteries (included)
Pros
Exceptionally good value for money.
Very lightweight and compact microphone.
Discreet.
Available in four different colors.
Good range of accessories.
Cons
No lightning cable for Apple devices.
No power on/off LED.
3. Movo MAL5L $39.95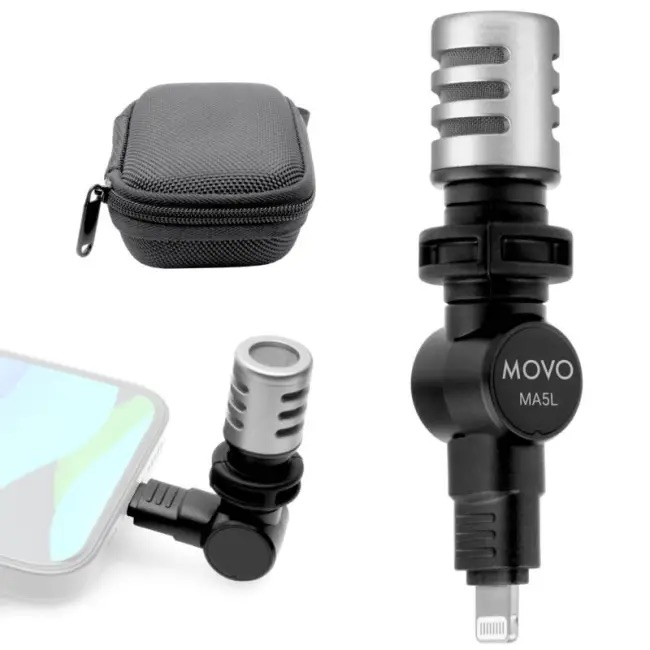 The Movo MAL5Lis a mini microphone for iPhone or iPad and is designed specifically with Apple in mind. That means that it comes with a lightning connector built into the casing, which connects directly to your iPhone.
The microphone can turn 180 degrees so you can angle and point it anywhere you need to ensure you capture your audio perfectly. Even though it is an omnidirectional microphone it's still handy to be able to point it where it's needed to improve sound quality.
The capture range of the microphone is around three feet. This isn't very far, but it's acceptable given the size of the microphone, and for podcasting or interviewing in a home environment this should be more than sufficient. If you go out into the field, the Movo comes with a windscreen to keep any wind noise at bay.
The recorded sound is crisp, clean, and clear, and considering the size of the microphone represents really good audio. The clear signal is then ideal for processing in any audio software or can be used as-is.
Though a little more expensive than some on the list, the Movo is a good example of paying a little more to get noticeably better quality and it represents a good investment when choosing a mini microphone for iPhone recording.
Specs
Size: 4.65 x 3.19 x 1.85 inches
Connector: Lightning
Polar Pattern: Omnidirectional
Sensitivity: 30Db
Power: Drawn from iPhone
Pros
Good sound quality.
180-degree angle to capture sound.
Clear, high-quality audio.
Comes with a hard carry case and windshield.
Cons
Apple only — will not work with Android or other devices.
No 3.5mm headphone jack means you can't listen to the audio as you record.
4. Synco P1 L $89.99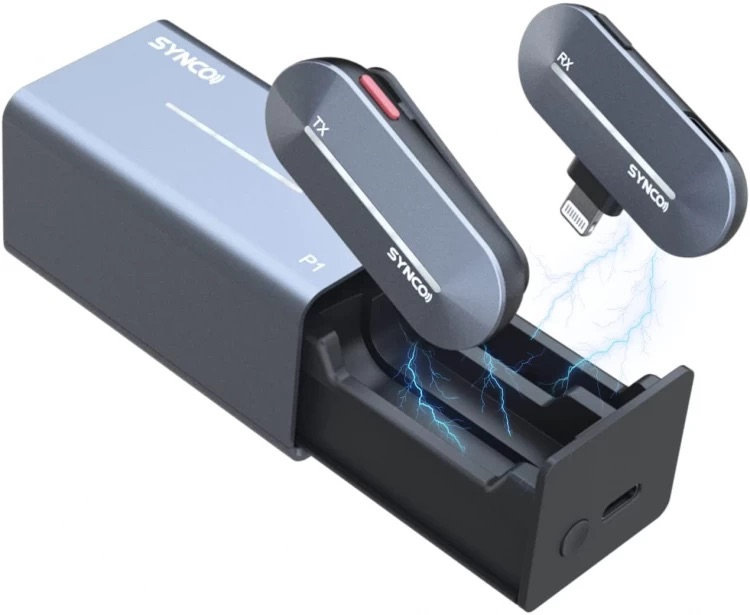 The Synco P1 is a wireless microphone for iPhone designed with Apple in mind although there is an Android version available as well. A small transmitter clips to the clothing of the person being recorded and a receiver is connected to your smartphone via either the lightning or USB-C port, depending on your mobile phone – you can just plug in and go.
The Synco looks professional — the build quality is high, the styling is clean and no-nonsense, and the mic that clips to your clothing has an LED strip that can light up when in use, to make your videos more dynamic (or to simply let you know it's turned on).
The sound quality is what really sets the Synco P1 L apart. The audio is almost professional level and crystal clear. The captured sound is rich and resonant and definitely won't disappoint.
The transmitter has a range of 160 yards, so you will be able to move away from your subject without fear of losing the signal.
The receiver has a USB-C port so that you can do live monitoring when you are recording, and a built-in battery in the transmitter gives you up to five hours of recording time. The receiver is powered by your smartphone.
Although more expensive than others on our list of mini microphone for iPhone use, the Synco easily justifies its higher price tag with great looks, fantastic sound quality, and great range. It's a very worthwhile investment.
Specs
Size: 3.31 x 3.11 x 1.93 inches
Connector: Lightning or USB-C depending on the model.
Polar Pattern: Omnidirectional
Sensitivity: 26 dB
Power: Receiver — drawn from device. Transmitter — built-in battery.
Pros
Top-quality sound can't be matched.
Comes with a charging case, so you can recharge the receiver when out and about.
Different models for iPhone and Android mean never having to search for cables.
Built-in voice changer.
Cons
Expensive.
Not always compatible with older devices so check before purchasing.
5. Kikkerland Design Mini Karaoke Microphone $10.00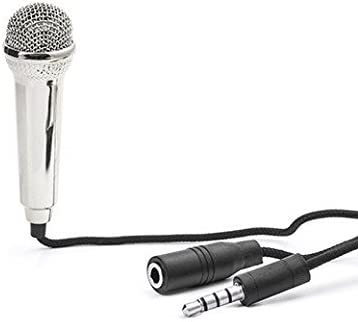 As the name implies, the Kikkerland microphone is primarily designed with karaoke in mind. However, it is still a good-quality mini microphone for iPhone users and can be used for a variety of purposes.
The device is extremely small – it is a tiny microphone – but still able to produce an improvement on your phone's microphone. So if you are looking to record dialogue as well as capture your singing voice then this microphone can certainly help.
It's also incredibly light — at 1.28 oz you will barely even feel like you are holding it. The microphone is battery-powered and has a 3.5mm headphone jack so you can listen along live as you record.
The microphone also comes with its own app, so you can start recording instantly and don't have to use any other software.
Though small and inexpensive, the Kikkerland still delivers and is a simple, cheap way to get started with a mini microphone.
Specs
Size: 0.54 x 2.01 inches
Connector: 3.5mm
Polar Pattern: Omnidirectional
Sensitivity: 30 dB
Power: Battery.
Pros
Very, very small.
Considering its size, good audio.
Incredibly good value for money.
Live monitoring with a 3.5mm headphone jack.
Cons
Not the best build quality.
Others on the list do have better sound quality.
6. TTStar Lavalier Condenser Mic  $21.00
The TTStar mini microphone is a wired lavalier microphone that clips directly to your clothing when recording. It is a compact, easy-to-use device that makes another good entry point into the mini microphone market.
The sound quality captured from the TTStar is crisp and clear, and the microphone comes with a windscreen for outdoor recording conditions.
The clip which attaches the microphone to your clothing is also good and strong, so there's no danger of it falling off at any point. This can be an issue with cheap lavalier microphones, but not here.
The cable on the TTStar is also pleasingly long, at 16 feet, so you don't have to worry about being tethered to the same spot, and the microphone can be moved around freely when in use.
If you are looking for a mini microphone that's just a little more professional than the handheld mics then the TTStar is a good place to start.
Specs
Size: 3.94 x 2.76 x 1.14
Connector: Lightning
Polar Pattern: Omnidirectional
Sensitivity: 30 dB
Power: Device.
Pros
Very long cable makes for a flexible solution.
Lightning adapter so no need for additional cables.
Good quality sound.
Good build quality.
Cons
Cheaper options are available.
How To Buy a Mini Microphone – What To Pay Attention To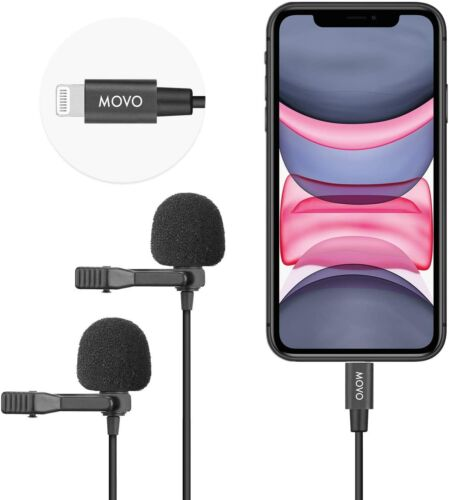 As with any piece of equipment, buying a mini microphone comes with its own set of things to look out for.
Portability – Compact Microphone

The biggest upside of the mini microphone for iPhone use is how small and light they are. If you are prioritizing portability then mini microphones are a perfect choice. You want to choose one which can be discreetly stowed and carried, and which won't require much set-up when you are ready to record.

Discreet…

If you are vlogging, interviewing, or producing any other kind of video content, the mini microphone can be used without drawing attention to itself. They can be tucked away in the palm of your hand without effort, and if you are using a lavalier microphone then they can be attached to clothing and never be seen. That makes it easy to improve your audio quality with an external microphone, but without it filling the screen.

…. But Also Eye-Catching!

Mini microphones are still new enough to be a real novelty. So if you want to get your mini microphone on camera it can give an extra pop to your content.

Far away from the world of traditional microphones, mini microphones stand out precisely because they are small and unusual. So they can easily draw the eye to any content you produce if that's what you require.

Cost

Usually, a mini microphone for iPhone recording is inexpensive, which means they offer a great entry point for improving sound quality.

If you are looking to get into the world of audio recording but don't want to commit to more expensive or more technically advanced microphones then getting a mini microphone will let you dip your toe in the water to see if it's something you want to pursue. And there are always good deals out there!

Audio Quality

The whole point of using an external mic with your mobile phone is to improve the quality of sound that you record. Choosing a device with the best-quality sound will always be a high priority when choosing a mini microphone.

Relative Performance

Mini microphones will generally not have quite as good audio quality as their larger cousins. This is because the microphone's capsule — the part that captures the sound — is physically smaller.
However, mini microphones are still a significant improvement over the iPhone's built-in microphone and so represent a good investment.
Conclusion
Mini mics represent a great way to improve the audio quality of your recordings without needing a large financial outlay. Both discreet and eye-catching, mini microphones are a flexible, affordable solution for content creators who want to start getting serious about what they produce.
With different styles and different approaches, there's bound to be a mini microphone out there for you.
Now all you need to do is get out there and get recording!