Davinci Resolve vs iMovie: Let's Find Out Which One is Best!
---
Creators often struggle to figure out which hardware or software is best for their work. One such struggle is seen when trying to choose between iMovie or Davinci Resolve. This is an important choice to make as the right digital video editor can vastly improve your video quality and fit the specific needs of your business.
Obviously, not everyone has the time and resources to try lots of video editing software. So, we're going to do a quick guide comparing iMovie to DaVinci Resolve to help you decide.
iMovie and DaVinci Resolve are two of the most popular software among video editors. However, to set the tone for the rest of this article, it is important to point out that iMovie and DaVinci Resolve are designed for users of different skill levels, so the choice of which to use to edit video clips is a significant one.
This also means that the choice depends mostly on your skill level and the goals of your video editing. To see a more balanced comparison, check out our guide on DaVinci Resolve vs Premiere Pro.
iMovie and Davinci Resolve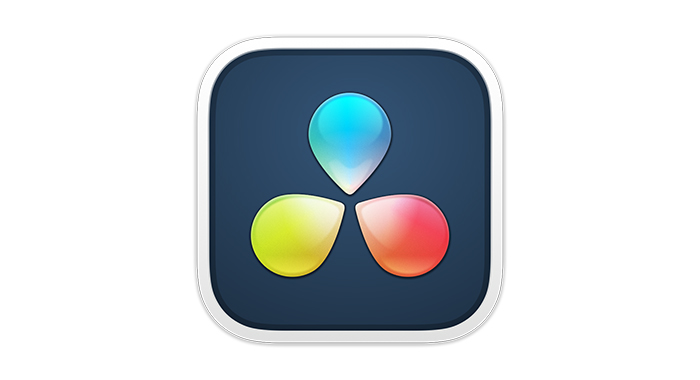 Blackmagic Design's DaVinci Resolve is a comprehensive video editing tool used by experts and amateurs alike for advanced color correction and visual effects. It was launched in 2004 and has since become a household name for professional video editing due to its extensive features.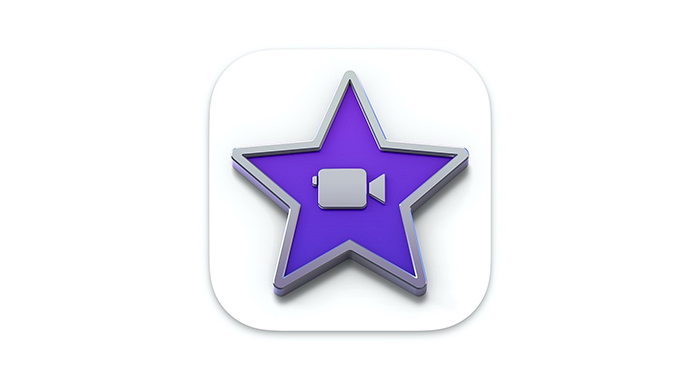 iMovie was launched in 1999 and has become the go-to app for light video editing among iOS users. iMovie was created and marketed toward beginners and semi-professional videographers, and its functions reflect that.
However, "beginner" skills have changed meanings over the years and so has the software. This means that iMovie is a much more robust and versatile app than it used to be. Still, it has a very simple interface and its tools are notoriously simplified and straightforward.
Both these computer programs are free to install and use, which is great. However, there aren't many similarities outside of this.
Davinci Resolve vs iMovie: Quick Comparison Table
| | iMovie | Davinci Resolve |
| --- | --- | --- |
| Price | Free | Free/Studio Version: $299 |
| Auto Enhancements & Presets | Yes | Yes |
| Themes | Yes | Yes |
| Top HD Format Support | 1080p | UHD 4k |
| Team Collaboration | No | Yes |
| Sync with Multicamera Scene | No | Up to 16 Audio/Video channels |
| Availability of Mobile App | Yes | No |
| User-Friendliness | Very Friendly | Complicated |
| Professional Quality | Beginner | Expert/Professional |
| 360° Video Editing | No | Yes |
Pricing
DaVinci Resolve offers two enterprise pricing plans for their users to choose from. One of them is a free version that offers most of the functionality and is almost certainly feature-packed enough for most users. There's also a studio version that costs about $300 for a license to the full product.
iMovie is totally free-to-use video editing software and does not have a paid studio version. You can install it directly from the mac app store. So if you think you want something different, there'll be no buyer's remorse.
System Requirements
Every software has minimum system requirements, and that is especially true for video editing software. Below is a list of system requirements for both iMovie and DaVinci Resolve:
DaVinci Resolve:
Platform: Windows, Mac, and Linux
CPU: Intel Core i7 or AMD Ryzen 7
RAM: 16GB
GPU: 4GB VRAM
Media Storage: SSD or RAID
iMovie:
Platform: Available on Mac and iOS
CPU: A PowerPC G4, PowerPC G5, or Intel Core CPU Macintosh computer
RAM: A minimum of 256MB of RAM is required; 512MB is recommended
System Version: Mac OS X 10.3.9 or later; 10.4.4 preferred – QuickTime v7.0.4 or later
Interface and Video Editing Ease-of-Use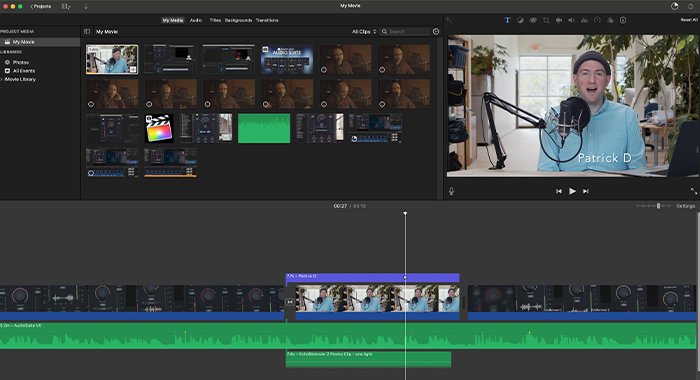 The iMovie interface is optimized for simplicity, as are most Apple applications. It is organized into 3 thematic panels found at the top of the screen.
Media:

This panel shows your stored content.

Projects:

This shows all of your edited projects, even the half-hearted ones. You can also duplicate projects to execute different edits simultaneously.

Theater:

This shows you all the movies you have shared or exported.
This arrangement is similar to that found on other NLE software such as Adobe Premiere Pro. iMovie is really easy to navigate on first use. It has a user-friendly interface, but the layout may be a bit limited to the trained eye. It is perfectly adapted to Apple iOs or macOS users.
iMovie is a great editing software for beginners and users with little to no experience. Putting the pieces of this app together requires only a bit of trial and error. There are also a lot of online tutorials in case you're caught in a bind. If you are looking for a simple and quick way to edit your videos with minimal training or experience, iMovie is definitely the tool for you. If you are looking for something more detailed and advanced, you should probably look elsewhere.
DaVinci Resolve uses a more complex but resourceful Freeform Timeline that features 5 divisions.
DaVinci Resolve's 5 Divisions:
Cut and Edit
Fusion
Color
Fairlight
Deliver
Each of these sections works as named except Fusion – a motion graphics tool, and Fairlight – an audio tool.
DaVinci Resolve has been described by inexperienced users as tedious and slow to master. Some parts of Resolve can leave beginners feeling a bit confused. Features like multiple user sign-ins can be puzzling, and the exporting workflow needs a bit of getting used to before it can be used at all.
DaVinci Resolve may be daunting at first, but with time, learning, and some customization, you can find your way around it. Nonetheless, DaVinci Resolve is easily less beginner-oriented than iMovie.
Resolve is best used with multiple screens, although still very useful with a single screen. You may find it harder to get used to if you work with a laptop, and it offers no mobile or iPad support whatsoever.
Audio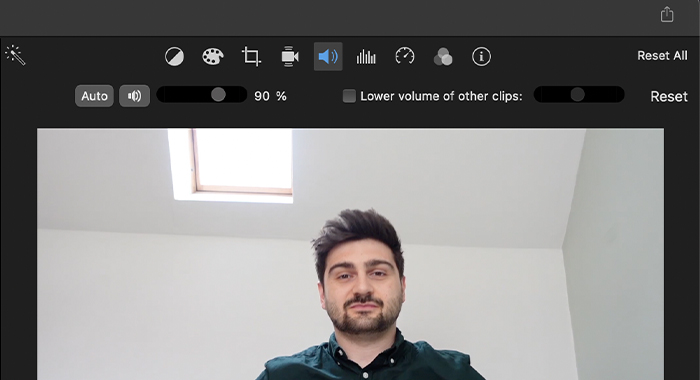 Audio editing with iMovie is limited, to say the least. It allows for the basics: adjusting volume, trimming clips, and changing speed, but it doesn't offer much else. All this can be done on the timeline. A professional editor would feel stifled by these, but the average person would probably not care.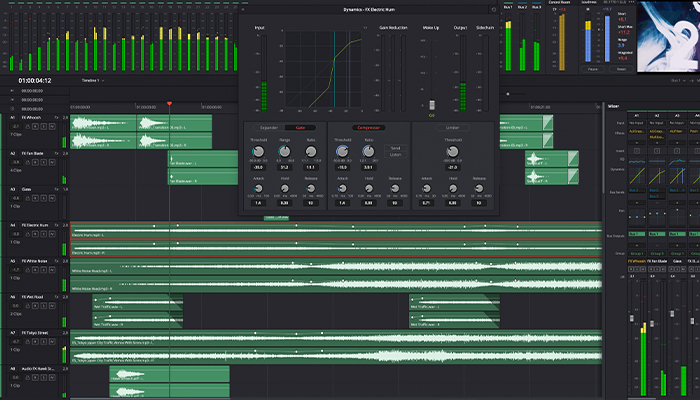 DaVinci Resolve, on the other hand, takes audio editing pretty seriously. It has a dedicated module – Fairlight – for audio post-production, but you can also do a lot of sound editing on the Edit tab. Here you're offered several tools for sound design such as noise reduction, audio enhancement, audio duplication and fading, and lossless audio compression.
Advanced Effects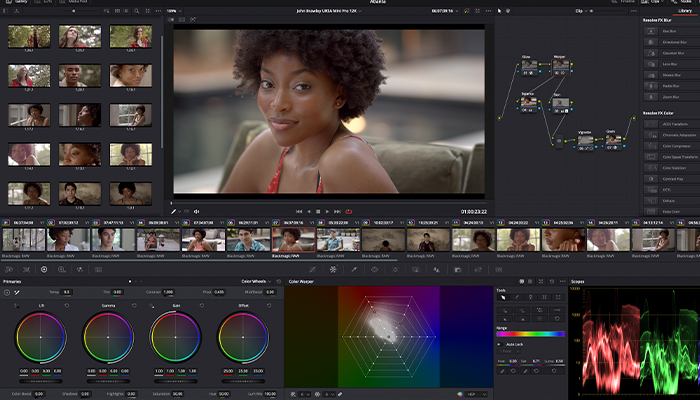 DaVinci Resolve is packed with built-in 2D and 3D photorealistic video effects that can bring your work to life through the click of a tab or two. In fact, many of your favorite science fiction movies were probably done using DaVinci Resolve's Fusion effects.
DaVinci Resolve offers most of the advanced effects you can think of, and with the use of plugins can offer much more. Its automatic color correction and grading are some of the industry's best.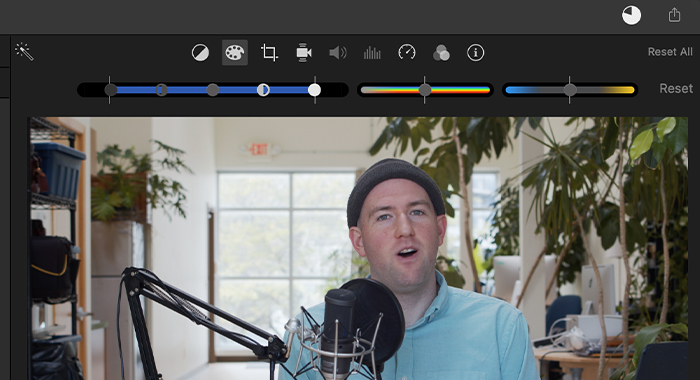 iMovie is less equipped for high-end effects but has recently begun to measure up to industry peers. You won't get advanced video effects, but iMovie users typically don't expect that in the first place. What you can expect are features such as a green screen or blue screen manipulation, trailer templates, and moderate color correction.
Plugins and Integration
Plugins are an easy way to get full functionality out of your software and this is especially true with video editing software. iMovie technically allows for third-party plugins, but the quality of these plugins is rather low. Without high-quality plugins, there's a low ceiling on how good your projects can get.
DaVinci Resolve on other hand accommodates a comfortable range of plugins that can really augment your experience and output in ways that you prefer. We discuss Davinci Resolve plugins in detail earlier.
Final Thoughts: Which Video Editing Software is Best?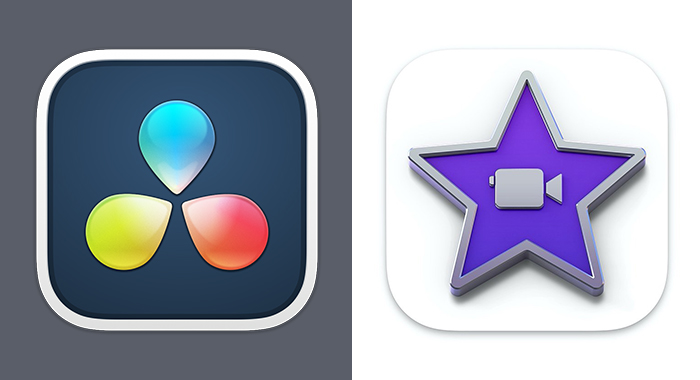 DaVinci Resolve vs iMovie is a debate that will persist for some time. Since they're both cost-free, all that matters in your decision-making is the goal of your editing and the tools you require for your business.
Frequently Asked Questions
Is DaVinci Resolve better than iMovie?
The short answer to that is yes. DaVinci Resolve is better software to use if your work demands a high level of detail or advanced features. iMovie is a better choice if you're only seeking to edit some home movies or social media posts and doesn't require advanced color or audio editing tools.
Do professionals use DaVinci Resolve?
Professionals are more likely to use DaVinci Resolve vs iMovie to produce videos and often do. Many popular movies today are edited using Resolve due to their comprehensive color correction, audio adjustments, and compositing features. The studio version offers all the tools most business professionals
Is DaVinci Resolve good for beginners?
DaVinci Resolve needs a bit of learning and time to work your way around it, even if you've had prior experience with an NLE. For an absolute beginner, it'll require some patience and dedication.