Lapel Mic for Podcast Recording: What Lav Mic Should I Use?
---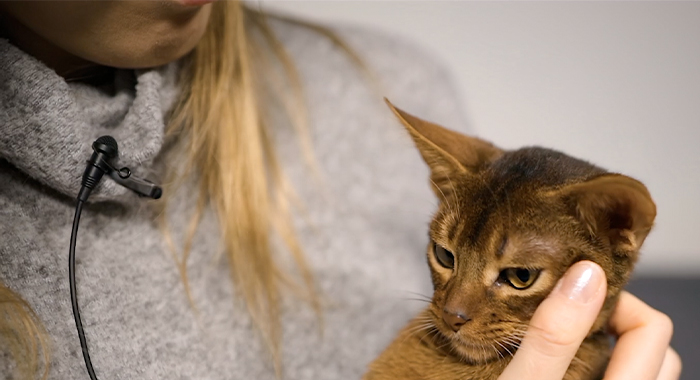 When we talk about podcasting, the one thing we should all prioritize is audio
Before looking for what audio interfaces or recorders to use, what podcast recording software you should buy, and even before writing your script, you need to get a microphone, and a good one too.
Yes, smartphones are getting better built-in microphones almost daily, but if you want to thrive in the podcasting industry, you need to sound like a pro.
Getting a decent microphone will save you tons of post-production time. Sometimes, even with the best audio software, you can't make poor-quality audio sound good.
But what mic is the best for podcasting? You might have realized already that there are a lot of microphones recommended by famous journalists, podcasters, and YouTubers. It can be hard to choose one among so many raving reviews.
But today, I want to address a unique mic that will provide you with good sound quality and a lot of versatility: using a lapel mic for podcast recording.
What is a Lapel Microphone?
A lapel microphone, also called a lavalier or collar microphone, is a small mic that is either clipped or hidden into a person's clothing, allowing them to move while recording audio.
You might have seen them on television or on YouTube when the presenter is wearing one on the collar of their shirt or jacket.
In stage performances, actors wear them hidden to move around without a boom microphone following them, and the same goes for TV and films.
However, lav mics are used even in great Hollywood productions when filming outside in big and open settings where they can't have other microphones on sight.
Lav mics are nothing new: they have been around for some time due to the need for hands-free speaking for various situations.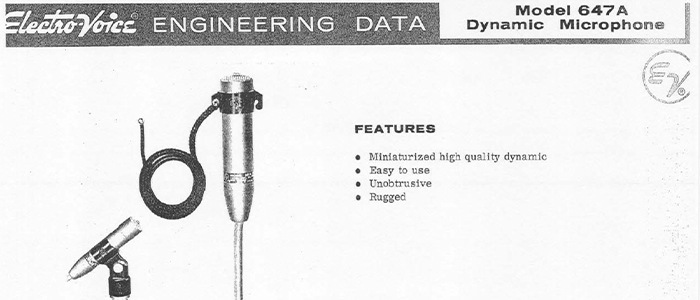 It all started with microphones hanging on the neck of speakers before companies began to introduce small-size microphones like the 647A by Electro-Voice.
How Does a Lapel Mic Work?
Lav mics are placed at chest level on the person and plugged into a transmitter-receiver connected to your computer, smartphone, mixer, or directly to the recording device.
When you're hiding a lapel mic, there are a few things you need to consider:
Keeping the microphone near your chest, under a shirt collar or jacket, will allow the mic to capture your voice clearly.
Avoid rubbing noises when wearing it under your clothes. You can use tape to cover the head of the microphone to keep it steady and protect it from background noise.
Always make sure to use safe-skin-tape when placing the mic on bare skin.
For an audio-only podcast, you can place a wireless lavalier microphone in front of your mouth like any other condenser mic, clipping it into a tripod or selfie stick.
However, consider that you'll need to be in a quiet environment or sound treat your room before recording.
Most lav mics are omnidirectional, meaning they can capture sound from all sides, so you need to be careful when recording in noisy environments with a lavalier microphone.
Due to the lavalier microphone being close to the mouth, your voice will always be the loudest sound source. It also means that even if you move your head around, the lav mic would still be able to pick up your voice.
Cardioid lavalier mics are easy to find, but I think they're less practical as you need to be very careful when placing them on your clothing. With a little movement, cardioid lav mics can end up facing the wrong side, capturing a muffled sound.
10 Best Lapel Mics for Podcasting
Now you know what lavalier mics are, how they work, and why they are good. So how do you choose which are the best lav mics for podcasting?
I'll give you a list of some lavalier mics recommended by content creators and professionals, ranging from wired lavalier microphones to wireless lavalier mics, wired lav mics for smartphones, iOS and Android, PC and Mac, and wireless lavalier microphones for DSLR cameras.
Things You Should Know Before Buying a Lavalier Microphone
Before analyzing the best lavalier microphones, let me introduce some terms you should be familiar with before choosing your next lavalier mic: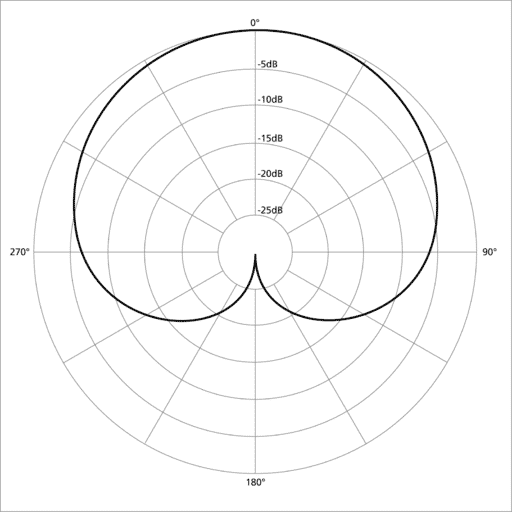 Polar pattern (or Microphone Pickup Patterns): It defines the direction where the lavalier microphone will pick up sound.

The most common patterns for lav mic are omnidirectional (which picks up sound from all sides), cardioid (capturing sound from the front side only), and stereo (which picks up audio from the left and right sides).

Frequency range: Represents the sensitivity to sound frequencies within the audible human range, from 20Hz to 20kHz.
Sound pressure level (SPL): The maximum SPL indicates the highest sound level a lavalier microphone can absorb before distorting the audio.
Final Thoughts
Buying the right microphone requires a lot of research, but by not simply choosing the collar mic with the best reviews, chances are you'll get one that's truly in line with your needs.
Among the best lavalier microphones above, choose the one that best fits your project, and have fun recording your interviews!
FAQ
What Type of Mic is Best for Podcasting?
The features of a microphone for podcasting change depending on the environment you're in when recording.
Cardioid or hypercardioid mics help you narrow down the audio sources and make the sound more defined, while an omnidirectional condenser mic can help you capture all sounds within the recording area.
Generally speaking, cardioid and hypercardioid microphones provide amazing sound quality in most recording situations. Phantom power is often necessary with this type of microphone, which means you'll need an audio interface to make your mic work.
The same goes when choosing an XLR mic. This microphone requires an audio interface that connects it to your PC and phantom power to function properly.
Most lavalier mics are either cardioid or omnidirectional, so choose wisely before opting for one or the other by carefully analyzing your recording environment.
Are Lapel Mics Good for Podcasting?
Lavalier microphones are great for podcasting on the go, such as if you're recording from your smartphone or for live events where you need to be moving around. But lavalier mics will perform very well indoors too!
You may be wondering if it's worth using lav mics or if you should just buy a condenser mic, so let's see some benefits of using a lapel mic:
Easy-to-use: Lav mics are fool-proof microphones, simply place your lav mic on your clothes, clip it or hide it, connect it to your recorder device, and you're ready to go.

If you are using an omnidirectional lavalier mic, you don't have to worry about how to place it in order to capture sound from a specific direction.

Portability:
Because lavalier microphones are so small, you can carry them around if you're going to film outside, fit them on the palm of your hand, or in your pocket.

If you need to travel, a lavalier microphone won't take up much space on your backpack, and they usually include a travel pouch to protect them.

Discretion: Lavalier microphones are tiny and can be hidden pretty well in your clothes or hair. You don't need to hide your lav mic: it'll look good on you and won't take much space.
Hands-free: Lav mics provide free movement, so you don't have to worry about carrying heavy equipment.
Affordability: There are lavalier microphones of all kinds and prices, and you can find good quality products for $100 or less without sacrificing audio quality.
Hear it for yourself
CrumplePop removes noise and boosts your vocal quality. Toggle it on/off to hear the difference.
Try CrumplePop Free