Rode VideoMic Pro vs Pro Plus: Which Rode Shotgun Mic is Best?
---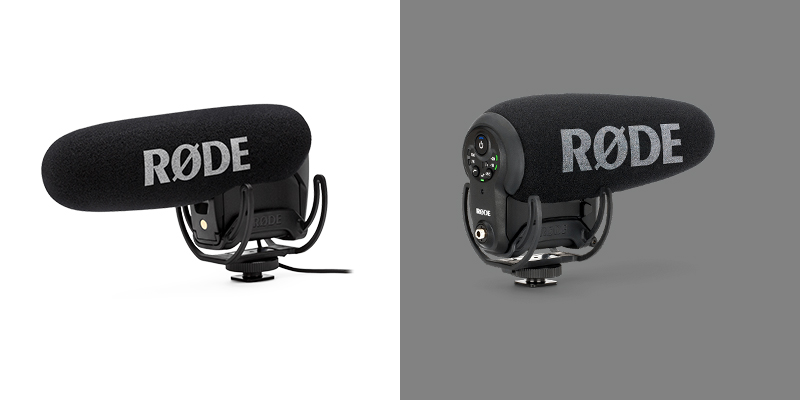 The audio parts of video making seem to be more and more important each day. As a vlogger or video hobbyist in the industry, the first best step towards ensuring high-quality sound is to ensure you have the very best equipment, or at least as close as possible.
Whether you're an expert or aspiring enthusiast, camera-mounted shotgun microphones are a cool place to pitch your tent at first. At the top of the list for these include Rode's VideoMic Pro and VideoMic Pro Plus.
Rode VideoMic Pro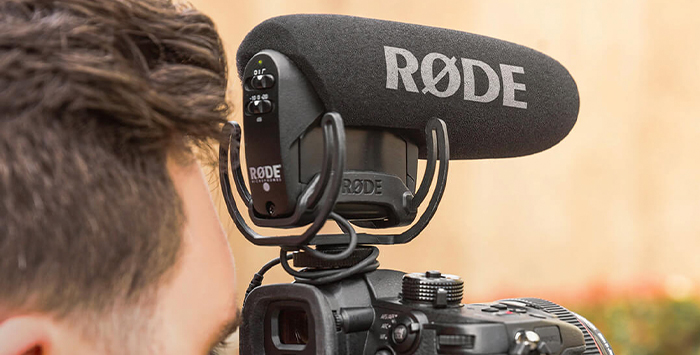 Rode's VideoMic has long been a favorite with shooters seeking an inexpensive and lightweight shotgun. The VideoMic Pro is an upgrade on that device.
It is a small and incredibly light shotgun microphone fitted with a 3.5mm microphone input and designed for use alongside cameras.
Rode VideoMic Pro+
Now one of the most popular on-camera microphones on the market, the Rode VideoMic Pro+ is a super-cardioid directional condenser microphone that strikes a good balance between affordability and high-quality sound.
Rode VideoMic Pro+ is an upgrade to the earlier released Rode VideoMic Pro, with added features that will make audio recording even better than before. Is it worth the added cost?
Which one of them is perfect for you? We'll discuss those in detail in the guide below.
Rode VideoMic Pro vs Pro Plus: Main Features Comparison Table
| | Rode VideoMic Pro | Rode VideoMic Pro+ |
| --- | --- | --- |
| Price | $179 | $232 |
| Sensitivity | -32 dB | -33.6 dB |
| Equivalent noise level | 14dBA | 14dBA |
| Maximum SPL  | 134dB SPL | 133dB SPL |
| Maximum Output Level | 6.9mV | 7.7dBu |
| Power supply | 1 x 9V battery | Rechargeable lithium-ion battery, 2 x AA batteries, micro USB |
| Sensitivity | -32.0dB re 1 Volt/Pascal | -33.6dB re 1 Volt/Pascal |
| High pass filter | flat, 80 Hz | flat, 75 Hz, 150 Hz |
| Level control | -10 dB, 0, +20 dB | -10 dB, 0, +20 dB |
| Weight | 85 g / 3 oz | 122 g / 4 ozRode VideoMic Pro |
Advantages of the Rode VideoMic Pro+
More options for power supply.
Detachable 3.5 mm cable.
Auto power on/off.
High-frequency boost.
Safety track for backup recording.
What's Difference Between VideoMic Pro and the Video MicPro+?
Appearance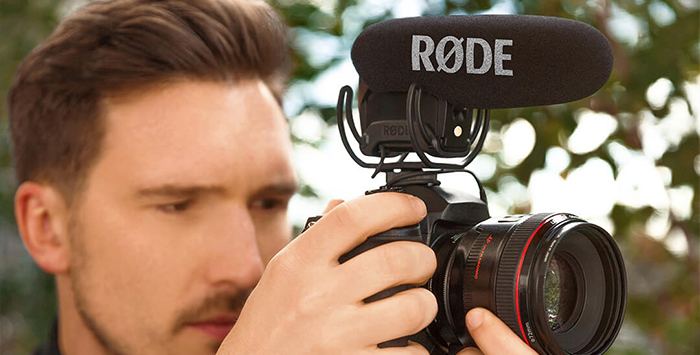 The difference in size and weight between VideoMic Pro+ and the non-plus version is immediately apparent from the appearance alone.
A Rycote lyre suspension, which has recently become the new industry standard and offers a significant amount of physical isolation, is included with VideoMic Pro+ so that vibration and motor noises from the camera won't infiltrate your recordings.
It is essentially the same as the most recent non-plus version, although the previous ones lacked one. The new Pro Plus's battery may now be recharged using a USB port.
In addition to lasting longer than a 9V battery (up to 100 hours), it also has the ability to be replaced in an emergency with two non-rechargeable AA batteries of the same size. The built-in battery door streamlines the procedure as a whole.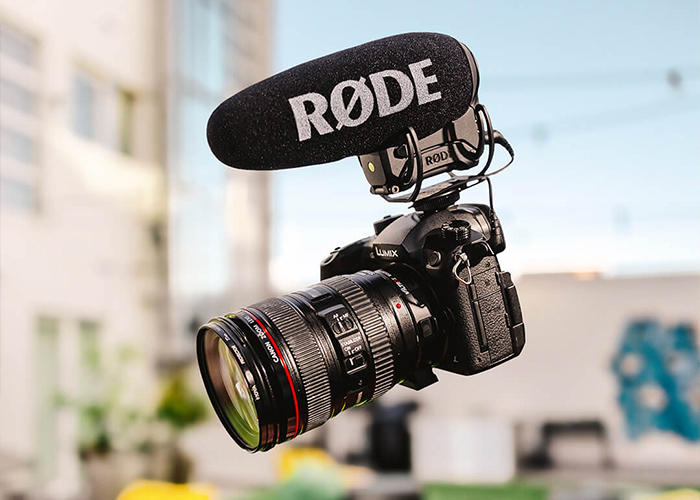 The windscreen and capsule/line tube of the Rode VideoMic Pro+ has been upgraded. Now that the windshield has a rubber foundation, the foam windscreen fits very tightly and prevents wind from entering from the back.
The rubber base also binds the windshield to the base. Unfortunately, because the windscreen is bigger on this new model, a dead cat from the original will not fit.
The 3.5mm TRS to TRS cable on the Rode VideoMic Pro Plus is detachable, which is obviously preferable to the cable on the Pro type which is nondetachable.
Other than the fact that it is now easier to obtain a replacement, you can also now use a farther-reaching cable with a boom and make use of it the same way you would with a regular-sized shotgun without having to fiddle with extensions.
It is not a conventional way to use a microphone, so many people don't use a DSLR mic in this manner. However, it does work well if you intend to get a broader shot of some chatting while handling noise effectively.
One-on-one interviews for example could be a good use for this longer cable. Alternatively, you can zoom in and stretch your boom pole in your intended direction if you can't get close enough.
Power
The VideoMic Pro is powered by a standard 9V battery. A high-quality lithium or alkaline battery will provide the best results, allowing the VideoMic Pro to run continuously for more than 70 hours.
There are a few ways to power the VideoMic Pro+, but the main news is that RODE has abandoned the rectangular 9V battery, which was the sole choice for earlier models.
RODE's brand-new LB-1 Lithium-Ion Rechargeable Battery is included with the VideoMic Pro+. According to RODE, the LB-1 battery life lasts roughly 100 hours.
Simply connect the provided Micro USB connection to a USB AC adapter to start charging the LB-1. The microphone's Micro USB port also enables continuous power from a USB power source, most likely a USB power bank or "brick," in addition to charging.
The LB-1 battery can now be taken out and replaced with a pair of AA batteries. It's wonderful that RODE included both a rechargeable battery and the ability to use common AA batteries if necessary.
As long as your camera provides "plug-in power" via the 3.5mm connector, the Plus offers an "Automatic Power Function." When the camera's power is turned off or the plug is removed, the microphone will automatically turn off.
If you leave it on, the microphone will turn on automatically when the camera is turned on. This is fantastic, in particular for those run-and-gun scenarios.
Directionality
The Rode VideoMic Pro+ is a super-cardioid condenser microphone which is the most directional of the microphone pickup patterns. The intensity of directionality allows the microphone to pick up sound in the direction it is aimed while canceling out interference from other directions, including low self-noise.
Like other modern shotgun mics, it employs phase cancellation to eliminate unwanted background noise by employing the built-in side apertures to effectively compensate for sound from other directions.
This is crucial, and it is the primary distinction between the Pro Plus and regular Pro versions. When it comes to rejection, the non-plus version is smaller and shorter.
The latter, on the other hand, has a more neutral, ready-for-production response. The difference in sound between the two is directly due to the difference in pickup pattern.
VideoMic Pro+ has more clarity and sounds brighter, but the response is also a little more colored, with the upper midrange standing out, so some basic post-processing is advised.
Sound Quality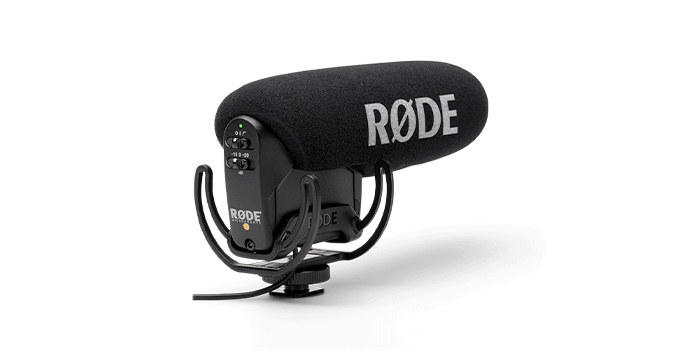 If you're talking about sound quality, this Rode microphone is a proper condenser shotgun mic with a robust frequency response range of 20Hz to 20kHz.
This accommodates the typical human ear spectrum, letting you reach those elusive, deep low levels with sharp and crisp highs.
The audio produced by the Rode VideoMic Pro+ sounds very original and professional, and it can reproduce sound waves with high accuracy as a highly sensitive condenser microphone. Potential noise introduced is kept to a minimum.
Low Self Noise
This mic produces clear audio with about 14 dBA of self-noise, in part due to its balanced XLR cable and tighter pickup pattern. This renders it optimal for recording audio in a silent setting which is not the domain of every mic, particularly a DSLR mic.
If the recorded signal is lower than required, it may require a lot of contribution from camera preamps, which may be noticeable on mics with a higher level of self-noise. The Rode VideoMic Pro+ offers a high dynamic range of 120 dB and a maximum SPL of 134 dB, so very loud sounds are fair game.
This is great if you want to record loud concert sound without affecting the quality, but most crucially, it keeps the mic from going overboard and clipping when used at nearby distances.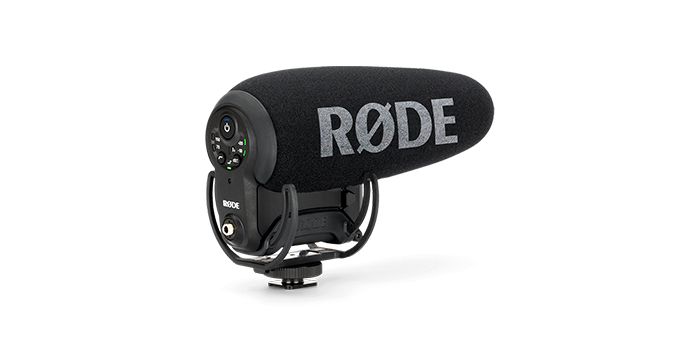 Safety Audio Channel
Furthermore, VideoMic Pro+ has a safety audio channel that records side by side with regular audio channels but at a lower volume, so even if the primary audio is corrupted, you can easily substitute the unwanted pieces in your editing software with the backup audio.
In all, this mic produces excellent sound quality, thanks not only to its high gain and active amplifier circuit but also to its tight pickup pattern.
It produces a warmer, more versatile sound that performs better in a wide range of situations. Noise rejection is equally important, and shotgun mics are perfectly optimized for this task.
However, when it comes to DSLR microphones, the VideoMic Pro Plus has unrivaled rejection. Its supercardioid pattern is sonically as competent as that of popular full shotguns.
This microphone has a two-stage high pass filter with flat, 75 Hz, and 150 Hz roll-off. Without the low pass, the microphone could overheat if you accidentally blow into it, and it can also filter out low-frequency rumble, vibrational noise, and other meaningless noise from your recordings.
One intriguing feature of this microphone is that it turns on automatically when your camera is turned on. It detects the majority of cameras but not all of them (so sometimes you may have to power it on manually).
All of the microphone controls are also digital, and they remember their settings when the device is powered down. The brightness of the LEDs varies depending on the lighting.
These options have previously been available on some of RODE's VideoMic models, but the "Safety Channel" feature is new to the VideoMic Pro+.
Because the mic is a mono shotgun, it effectively outputs its signal over two channels in normal operation – you get the same thing on the left and right, which is what you want in most cases.
However, the new Safety Channel setting makes use of this "wasted space." By simultaneously pressing the ON/OFF and dB buttons on the back of the mic, you enable the Safety Channel and the mic drops the right channel by 10dB.
This is a very useful feature that, while adding a minute or two to your post-production workflow, may save your audio if you're shooting run-and-gun, where the audio may unexpectedly become significantly louder. That has happened to all of us, and this new feature is a godsend in those situations.
You may also like:
Disadvantages of the Rode VideoMic Pro+
The windscreen is one disadvantage of the Rode VideoMic Pro+. It works well when filming outside in a light breeze, but when working in challenging circumstances, that windscreen quickly becomes useless. It is unimpressive against high winds, so you should consider purchasing something like the Micover Slipover Windscreen, which slides directly over the mic body.
This is what I use and it works ten times better. At the very least, it's a simple problem, but when I buy something, I expect it to work right away.
Another possible con noticed by users is the microphone's overall durability. It's very light, and you can tell if there's an unexpected hard impact that it might break apart.
Verdict: Which Rode On Camera Mic is Best?
A better microphone is always good. If you can part with the cash, the shrewd upgrades made by Rode to the VideoMic Pro are significant enough to justify getting a Rode VideoMic Pro+.
Make no mistake, Rode has easily improved on an already popular on-camera mic with this product.
However, if you find the original VideoMic Pro to be more fiscally responsible and better adjusted to your work or leisure, you'll find it to be a useful addition to your video creation process.
That being said, I would recommend the VideoMic to those who are looking for a quick fix but trusted brand and don't need anything too hardcore.
It is important to keep in mind that audio is just as important as video and your budget should reflect that. Too often users assign most of their cash to fancy cameras and treat microphones and other audio devices as an afterthought. The best initial step for great sound is a quality microphone.
Frequently Asked Questions
Is the Rode VideoMic Pro+ stereo or mono?
A TRS plug is commonly associated with a "stereo" pattern hence the confusion, but the VideoMic Pro+ is not a stereo microphone. It is mono.
How long does a Rode VideoMic Pro last?
The Rode VideoMic Pro lasts for as long as 70 hours. The Rode VideoMic Pro Plus lasts even longer, reaching up to 100 hours of use.