Triton FetHead In-Line Microphone Preamp (Full Review)
---
Do you get low signal levels when using dynamic mics? And when you turn up the gain, does it get too noisy?
If you can relate to this, what you need is a way to boost your mic's signal level without adding too much noise—this is exactly what an in-line microphone preamplifier does.
And if you're not already familiar, you can learn more about these versatile devices by checking out our post: What does a Cloudlifter Do?
In this post, we'll review the Triton Audio FetHead—a popular and capable device that may be just the boost that your mic setup needs.

What is a FetHead?
The FetHead is an in-line microphone preamplifier that gives your mic signal a clean boost of around 27 dB. It's a fairly small and unobtrusive device, so it should blend easily into your mic setup.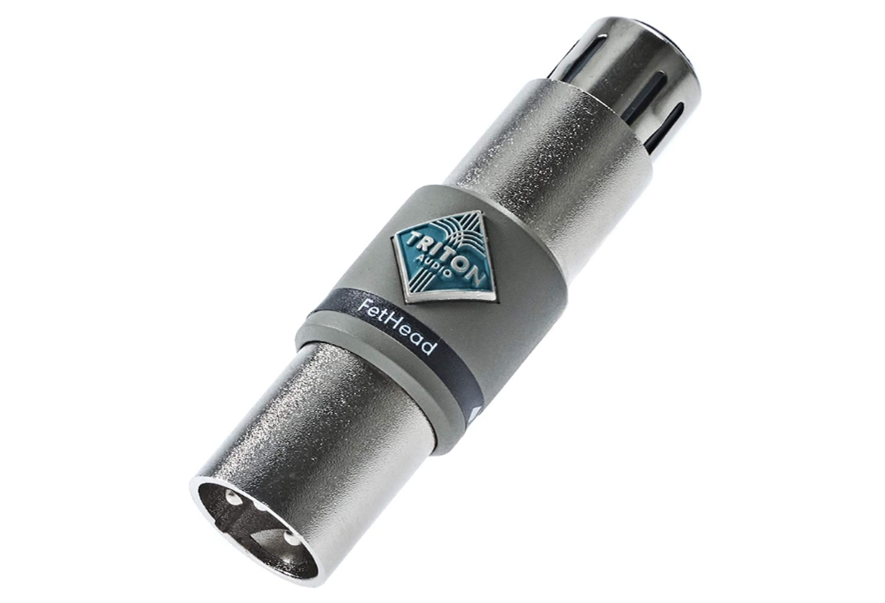 Popular alternatives include the DM1 Dynamite and Cloudlifter—to see how the FetHead compares to Cloudlifter, check out our FetHead vs Cloudlifter review.
FetHead Pros
Sturdy, sleek, all-metal construction
Ultra clean signal boost
Little or no audio coloration
Competitively priced
FetHead Cons
Requires phantom power
Connections may be wobbly
Key Features (Feature | Specification)
| | |
| --- | --- |
| | Triton Fathead |
| Price (US retail) | $90 |
| Weight | 0.12 lb (55 g) |
| Suitable for | Ribbon and dynamic microphones |
| Connections | Balanced XLR |
| Amplifier type | Class A JFET |
| Signal boost | 27 dB (@ 3 kΩ load) |
| Frequency response | 10 Hz–100 kHz (+/- 1 dB) |
| Input impedance | 22 kΩ |
| Power | 28–48 V phantom power |
| Color | Silver |
The FetHead Works with Dynamic Mics
The FetHead works with dynamic microphones (both moving coil and ribbon) but not with condenser microphones.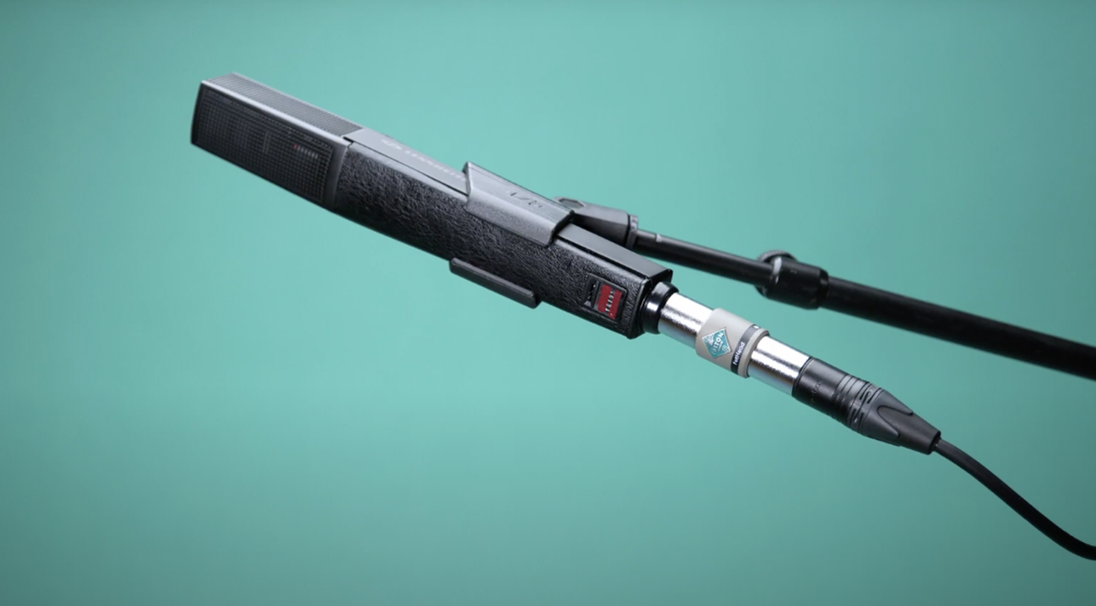 One end plugs into your dynamic mic and the other end plugs into your XLR cable.

The FetHead also works in other parts of your mic's signal path, including:
At the input of your connected preamp device (e.g., audio interface, mixer, or stand-alone preamp.)

In-between your mic and connected device, i.e., with XLR cables at each end.

Any setup that includes dynamic microphones connected to a preamp device, using phantom power and XLR cables.
The FetHead reviewed in this post is the regular version. Triton also produces other versions, including:
FetHead Phantom that you can use with condenser microphones.
FetHead Filter provides a high-pass filter along with preamplification.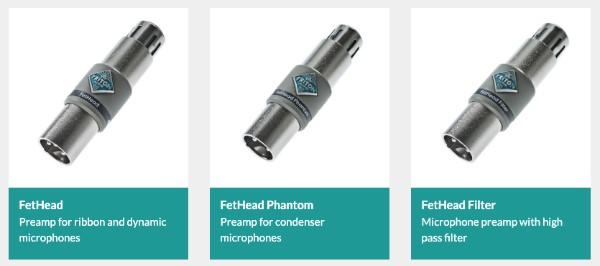 Does the FetHead Need Phantom Power?
The FetHead requires phantom power, so it works using balanced XLR connections, and you can't use it with a USB-only mic.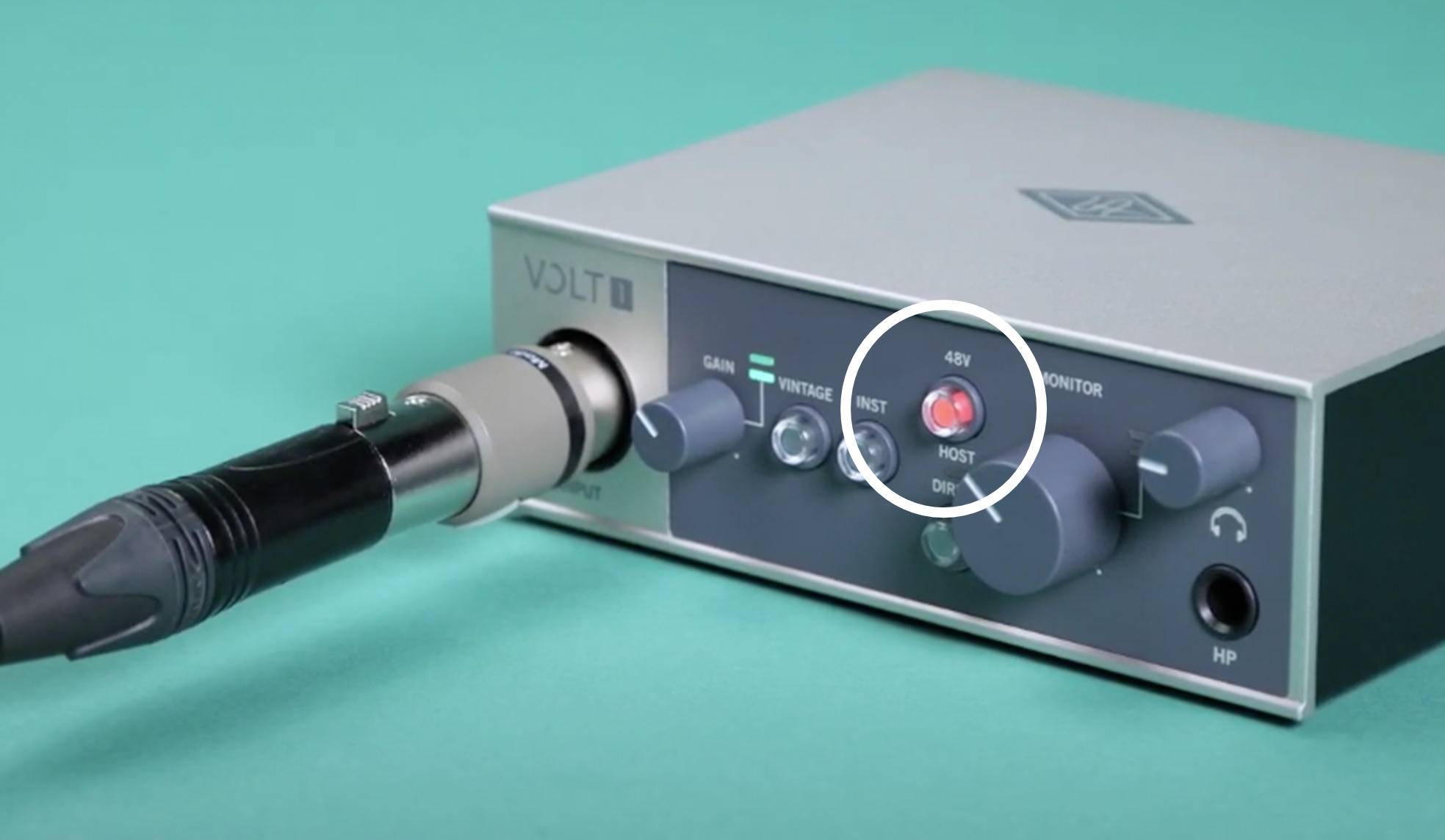 You may be wondering, however, about using phantom power with a dynamic or ribbon microphone—shouldn't you avoid doing this?
Yes, you should.
But the FetHead doesn't pass on any of its phantom power, so it won't damage a connected mic.
Incidentally, the Phantom version does pass on phantom power since it's designed for use with condenser microphones.
So, be sure to use the correct version of FetHead (i.e., with or without phantom power passthrough) with your mic!
When Would You Use A FetHead?
You would use a FetHead when:
Your existing preamps are relatively noisy
Your mic has a low sensitivity
You use your mic for softer sounds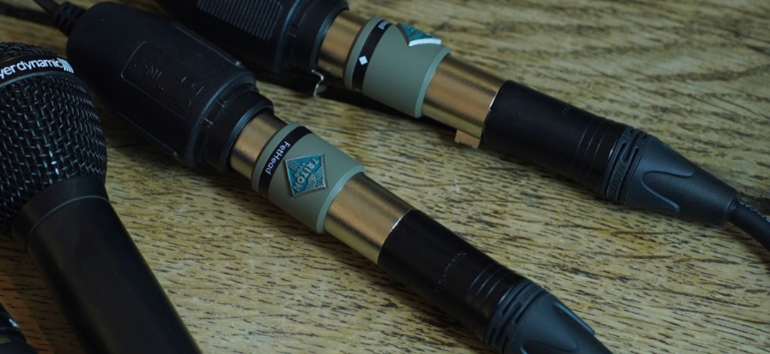 Ribbon and dynamic microphones are versatile and tend to pick up less background noise than condenser mics, but they have low sensitivities.
You may, therefore, need to boost the signal on your connected device (such as a USB audio interface) when using your dynamic mic. This, unfortunately, results in a noisier mic signal.
In-line preamps like the FetHead are helpful in this case—they give you clean gain to boost your mic levels without being too noisy.
But when wouldn't you want to use a FetHead?
If the existing preamps on your connected device are very low noise, such as with expensive audio interfaces that include high-end preamps, then turning up the gain may not result in a signal that's too noisy. You may not need to use a FetHead in this case.
Another scenario to consider is if you're recording loud sounds with your dynamic mic—drums or loud voices, for instance. In these instances, you may not require the boost that FetHead provides.
Other than these situations, a FetHead can be a great addition to your mic setup if you need a clean boost to the level of your dynamic or ribbon microphone.
Detailed Review
Let's now look at FetHead's main features in detail.
Design and Build Quality
The FetHead has a simple, tube-like construction with a robust metal chassis. It has an XLR connection at each end, one for your mic input (3-pole female XLR connection) and the other for your cable output (3-pole male XLR connection).

The FetHead is smaller than the alternatives and has a utilitarian design. It doesn't have any indicators, knobs, or switches and doesn't look like much more than a metal tube. This is great if you want a seamless and no-nonsense setup.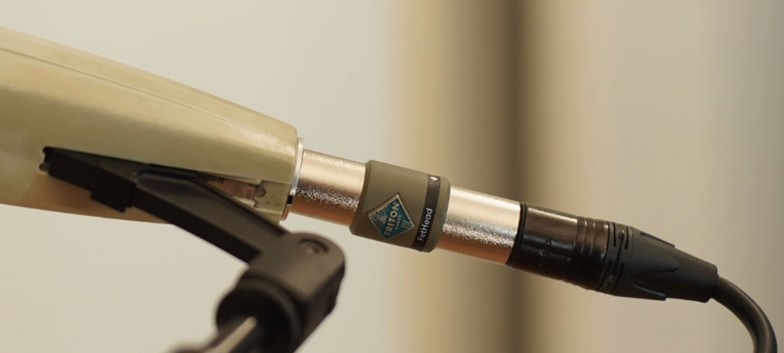 Although the FetHead is simple and sturdy, there are two small issues to be aware of:
There's a metal sleeve with branding on it that fits around the main metal tube—don't worry if this comes loose (it's glued on) as it won't affect how it works.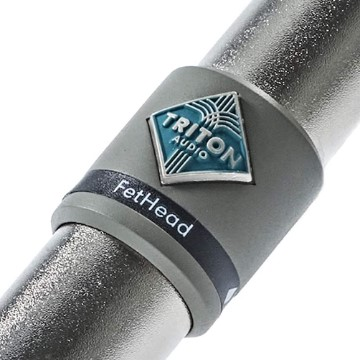 The connection with your mic may seem a bit wobbly at times, but again, other than being a nuisance this shouldn't affect how it functions.
Gain and Noise Levels
Being a preamp, the main job of the FetHead is to give your mic signal clean gain. This means raising the loudness of your signal without being too noisy.
But how clean is the FetHead's gain?
One way to gauge this is to consider its Equivalent Input Noise (EIN).
EIN is used for specifying noise levels in pre-amps. It's quoted as a negative value in units of dBu, and the lower the EIN, the better.
The FetHead's EIN is around -129 dBu, which is very low.
Typical EINs on audio interfaces, mixers, etc., are in the range of -120 dBu to -129 dBu, so the FetHead is at the lowest end of the typical EIN range. This means that it provides a very clean signal boost.
As for the amount of the boost that the FetHead gives you, it's specified as being 27 dB by Triton. This varies by load impedance, however, so you may find that you get a higher or lower boost depending on your connections.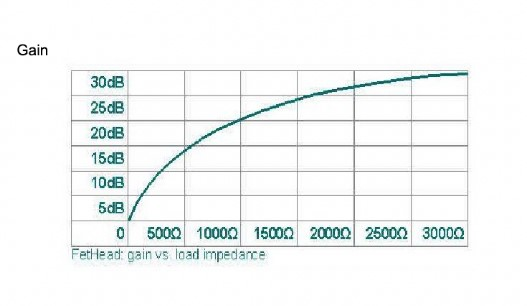 Many dynamic and ribbon mics have low sensitivities and need at least 60 dB of gain for good results.
A connected device, such as a USB audio interface, often doesn't provide this level of gain. So, the 27 dB boost that the FetHead gives you is ideal for these situations.
Audio Quality
What about the tone and sound characteristics of your mic signal? Does the FetHead color audio in a significant way?
While there's a lot of focus on how noisy preamps are, the frequency response characteristics are also important for overall sound quality.
The FetHead's frequency range is quoted as 10 Hz–100 kHz, which is very wide and far in excess of the range of human hearing.
Triton also claims that the FetHead's frequency response is very flat. This means that it should not add any discernible coloration of sound.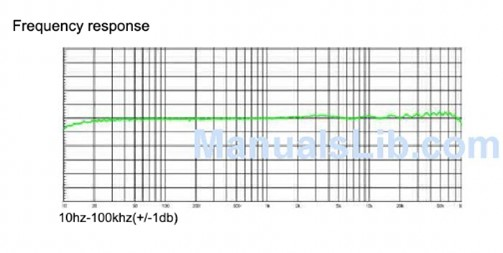 It's also worth noting that the FetHead's input impedance is relatively high, being 22 kΩ.
Many microphones have impedances of less than a few hundred ohms, so there's a high degree of signal transfer from them to the FetHead due to the FetHead's much higher impedance.
Price
The FetHead is competitively priced at USD 90, making it cheaper than comparable alternatives which are in the USD 100–200 range. This represents excellent value for money relative to its peers.
Final Verdict
The FetHead is a well-built and unobtrusive in-line microphone preamp that provides an ultra-low-noise gain for dynamic or ribbon microphones. It requires phantom power, but it won't pass this on, so it's safe to use.
It's helpful whenever you need to boost the gain of your dynamic mic without being noisy, and you can use it with a range of setups provided you have phantom power.
Given its competitive pricing, it also represents excellent value-for-money compared to its peers.
Overall, the FetHead focuses on one thing—ultra low-noise gain—and it does this very well. It's an excellent addition to your dynamic microphone setup if your signal needs a boost that isn't too noisy.