FetHead vs Cloudlifter: Which is the Best Mic Activator?
---
The Cloudlifter and the most popular Cloudlifter alternatives, FetHead, have carved a niche out of an ever-growing audio production market. In today's world, it is easier than ever to start recording from home. Many new podcasters, filmmakers, and artists start out with lower-priced gear, leaving their audio quality lacking.
The lack of loudness can become a massive issue for many who use budget-friendly dynamic or ribbon microphones. This is where Cloudlifter and FetHead serve their purpose the most!
If you're in the market for a mic activator that gives a clean gain boost, you'll likely read plenty about the FetHead vs Cloudlifter debate. In this article, we'll cover the pros and cons of these devices. In the end, you'll have a much better idea of which inline mic preamp will best suit your needs!
You may also like:
The In-line Microphone Preamplifier Compared
Mic activators help us solve the gain problems of dynamic and ribbon microphone styles. One of the biggest draws of these devices is that they are considered a low-noise solution for quiet audio. This means you can spend more time recording and less in post-production working with audio you can barely hear.
Cloud Microphones' Cloudlifter was the first of its kind on the market to gain popularity. Because of this, many articles, artists, and producers refer to these microphone activators as "Cloudlifters." However, lately many new entries into this market have added a variety of features and entries at different cost points.
| | | |
| --- | --- | --- |
| | FetHead | Cloudlifter |
| Price | $85 | $149 |
| Gain | 27dB | 25dB |
| Device Type | Cylander mic mod or along audio chain | Standalone brick along audio chain |
| Inputs Available | 1 XLR input/output | 1 XLR input/output |
| Frequency Response | 10hz-100khz | 20khz – 200khz |
There is some argument about what these devices actually are. They serve some of the same functions as a preamp, but many refer to them as mic activators. Either way, they add much-needed gain for artists with low output mics searching for slightly higher loudness.
FetHead offers a strong signal without the needing to crank your preamp. In your search for solutions to passive ribbon or dynamic mics, you'll likely come across many articles recommending preamps. These are honorable mentions, however, they are often too expensive for many newcomers to the music industry.
On the other end, Cloudlifters also offers several things that preamps seek to accomplish without needing to drop $300 or more for high quality.
Triton Audio FetHead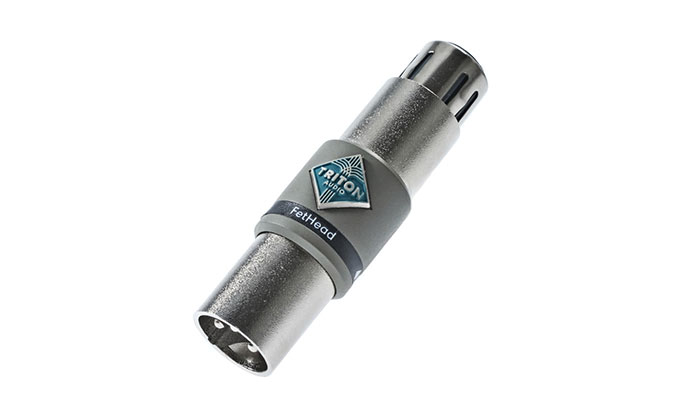 Intro
The Triton Audio FetHead is a stylish in-line microphone preamplifier that delivers powerful results at an entry-level price point. Many popular brands of microphones, both dynamic and ribbon, can benefit from attaching a FetHead. Even studio-ready mics such as the Shure SM7 can benefit when paired with this clever device.
One of the biggest fears of using a plug-and-play solution for passive ribbon and dynamic mics is getting enough additional gain. Despite its small size and ability to attach directly to your microphone, FetHead's ability to increase the loudness of any sound input, whether for music or videos, should not be underestimated.
Specs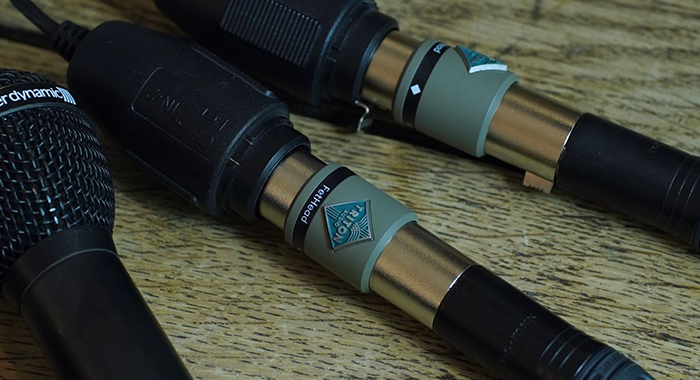 While, it's nice to know what a microphone activator can accomplish, knowing it will work with the gear you already own is essential. The last thing you want to do is add incompatible noise to your setup. Here are the basic features of Triton's FetHead:
Compatible with passive ribbon and dynamic microphones
Class-A JEFT amplifier
Amplifies audio by an additional 27dB
Requires 24-48V phantom power
1 XLR input/output
Provides protection for older ribbon mics
Construction
Weighing just over half a pound (.25 kg) and designed to attach right to your microphone, the FetHead's compact design makes it versatile. This lightweight construction does not sacrifice power or durability.
Made of high-quality steel, it can also help protect older ribbon microphone styles that can be damaged by phantom power. Its portability makes it the perfect choice for the artist on the go.
Performance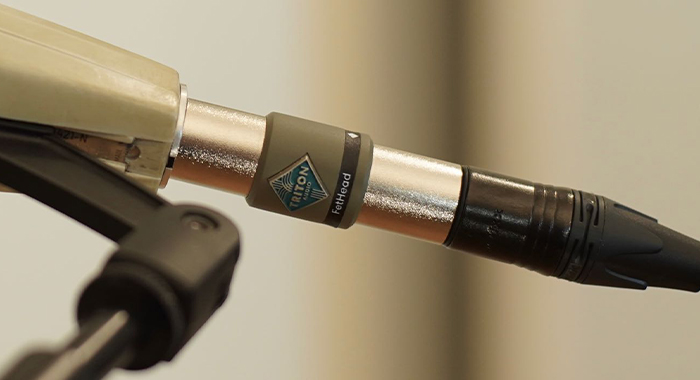 For live broadcasters, the compact design of this mic activator can make all the difference. By providing a clean boost without complicating it, FetHead allows you to keep things simple while still achieving the most accurate audio possible.
When compared to other preamplifiers with a similar cost, FetHead is noted for its low noise, crisp, and clear end result.
One of the biggest worries with mic activators is that they will skew the frequency response. However, this is not an issue with FetHead, as it adds controllable clean gain up to 27dB. In setups with long cables, however, FetHead does help reduce noise as well as Cloudlifter does.
Verdict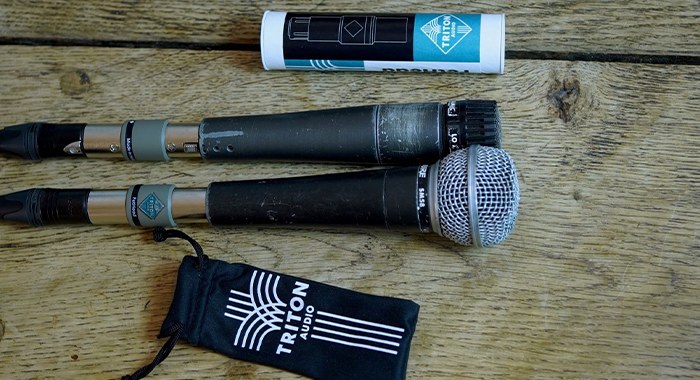 Triton Audio has created a powerful little device it's FetHead (and FetHead Phantom for condenser microphones) that allows an artist of any budget to reach their fullest potential.
This lightweight, portable, and easy-to-use activator adds gain without distorting the audio. If you have a low output ribbon or dynamic mic and an eye for simplistic, no-frills gear, FetHead should meet your needs and more.
Cloud Microphones Cloudlifter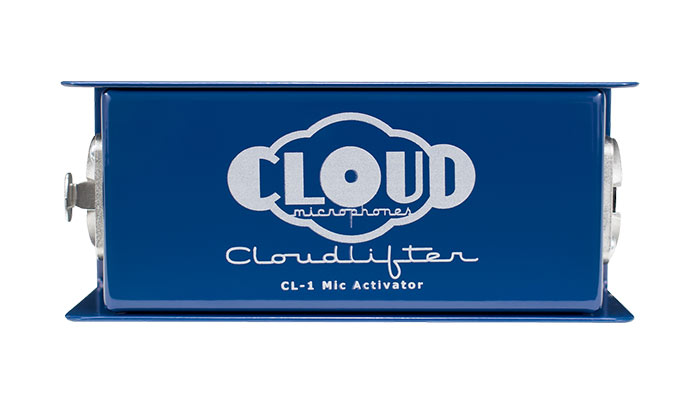 Intro
Cloud Microphones' Cloudlifter is a revolutionary product that allows you to unlock the true potential of your mic signal. This device has the ability to add up to 25dB of gain without marring the signal of your audio. Cloudlifters solve one of the biggest problems of low-signal mics in a simple, easy-to-use activator.
One of the biggest draws of the Cloudlifter is that it does not wildly distort your noise floor. This means you can expect clean gain with little to no added issues caused by adding this mic activator to your recording setup.
Specs
Cloudlifter has become ubiquitous with in-line preamplifiers, but that does not mean it will suit everyone's needs. Make sure this powerful device is compatible with your gear before purchase! Here are the basic Cloudlifter specs to aid your research:
Used with dynamic and ribbon mics
Provides up to 25dB of clean gain
Requires 48V phantom power
1 XLR input/output
Class A JFET amplifier
Can reduce delay on long audio chains
Construction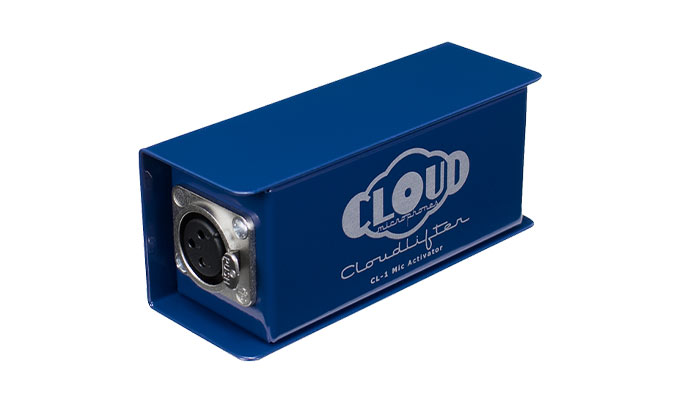 Cloudlifters benefit from the simplicity of their construction. The sturdy steel box sports just enough outlets and connectors to get the job done. This no-frills, high-quality design means that it can withstand show after show.
Because Cloudlifters can help reduce audio delay and distortion caused by long audio cables and chains, it makes the perfect companion for live, on-site shows. This is where its durability really shines.
Performance
Because Cloudlifters offer a drastic, almost night-and-day difference with a certain type of passive mic, many audio professionals swear by them.
Indeed, if you're working in a large auditorium or outdoor space, you cannot put a price on adding gain without adding crackle, noise, or other distractions to an already complicated audio chain.
In fact, the ability to add clean gain without needing a preamp is one of the leading reasons why artists purchase Cloudlifters. Many other solutions for mics that struggle with their output add low-quality noise, but Cloudlifters have a reputation for adding loudness without sacrificing clarity.
Verdict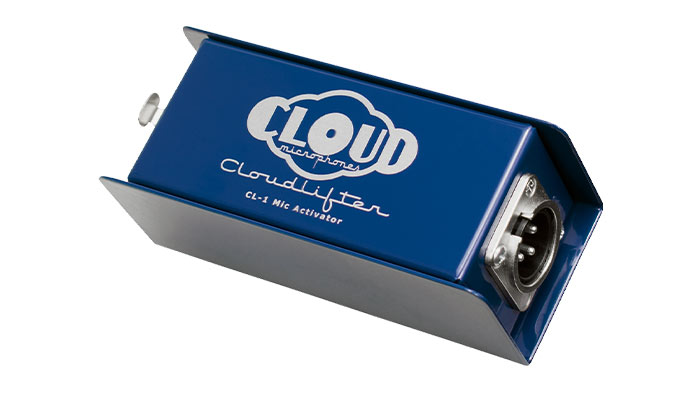 Despite not being a traditional preamp, Cloudlifters have become a recognizable name and device for a reason. Using this low noise solution to increase loudness is a game-changer for low output microphones. Cloud Microphone's Cloudlifters offer a powerful effect at a lower price point than many competitors.
Regardless of what type of microphone you're working with, a Cloudlifter can be added at any point in your setup to help cut down on noise while raising your noise floor.
FetHead vs Cloudlifter: A Side-by-Side Comparison
In the end, the comparison between FetHead vs Cloudlifter should focus on your personal needs. The more you know about how these in-line preamplifiers work, interact with equipment, and affect music quality, the better. With our research, we hope to make it easier to decide between these two options.
| | | |
| --- | --- | --- |
| | FetHead | Cloudlifter |
| Manufactured By | Triton Audio | Cloud Microphones |
| Main Features | Compact amplification with a direct-to-mic design that provides protection for older passive microphones. | Sturdy and durable amplification anywhere in your sound chain without hiss or crackle. |
| Uses Cases | Budget productions, hobby home studios, and outdoor performances. | Long audio chains, auditoriums, professional home studios. |
| Commonly Paired With | Rode PodMic, Shure SM58 | Shure SM7B, Electro-Voice RE20 |
| Connection | Microphone or anywhere along the audio chain | Anywhere along audio chain |
| Ease-of-Use | Plug and play | Plug and play |
Another way to compare these two in-line mic preamp choices is by asking yourself a series of questions about your gear, process, and ideal price:
How often do I need to boost my signal?
Does my audio already suffer from noise, hiss, or crackles that could be amplified?
What frequency response do I need?
How often do I push the limits of my gear during a performance?
These questions will help you better determine which mic activator is right for you. Regardless of what type of mics you currently own, your gear and needs can always change in the future. Considering where your audio journey is going is essential when purchasing any new piece of gear.
Final Thoughts
Overall, the key differences in the FetHead vs Cloudlifter debate come down to small use-case differences. If you're constantly performing on the road in small venues, FetHead's portability may convince you.
Whereas if you're a band director or live podcaster who performs in spacious auditoriums, the ability to place a Cloudlifter along the chain to reduce noise and boost your noise floor is invaluable.
Nevertheless, FetHead wins out where budgets are concerned. While both devices are well suited for budget or mid-tier mic choices, they are built to last and may outlive your current microphone's lifespan. Keep this in mind when considering the differences between the two.
Either way, if you purchase a Triton Audio FetHead or a Cloudlifter by Cloud Microphones, you are making an excellent addition to your gear. Being able to raise your signal and add much-needed loudness without overcomplicating your setup is key. Both of these devices can help you focus more on being creative and less on being heard.
Whether you're making music, podcasts, or video recordings, having reliable gear you can trust is key. Both FetHead and Cloudlifter make viable alternatives to more expensive in-line preamps.
These mic activators can add a much-needed boost to your noise floor without marring the quality of your output. It's as simple as plugging in your XLR cable, adjusting the gain, and making sounds!
Additional resources:
Hear it for yourself
CrumplePop removes noise and boosts your vocal quality. Toggle it on/off to hear the difference.
Try CrumplePop Free